U.S. Postal Service Issues Advisory On Mailing Hemp-Derived CBD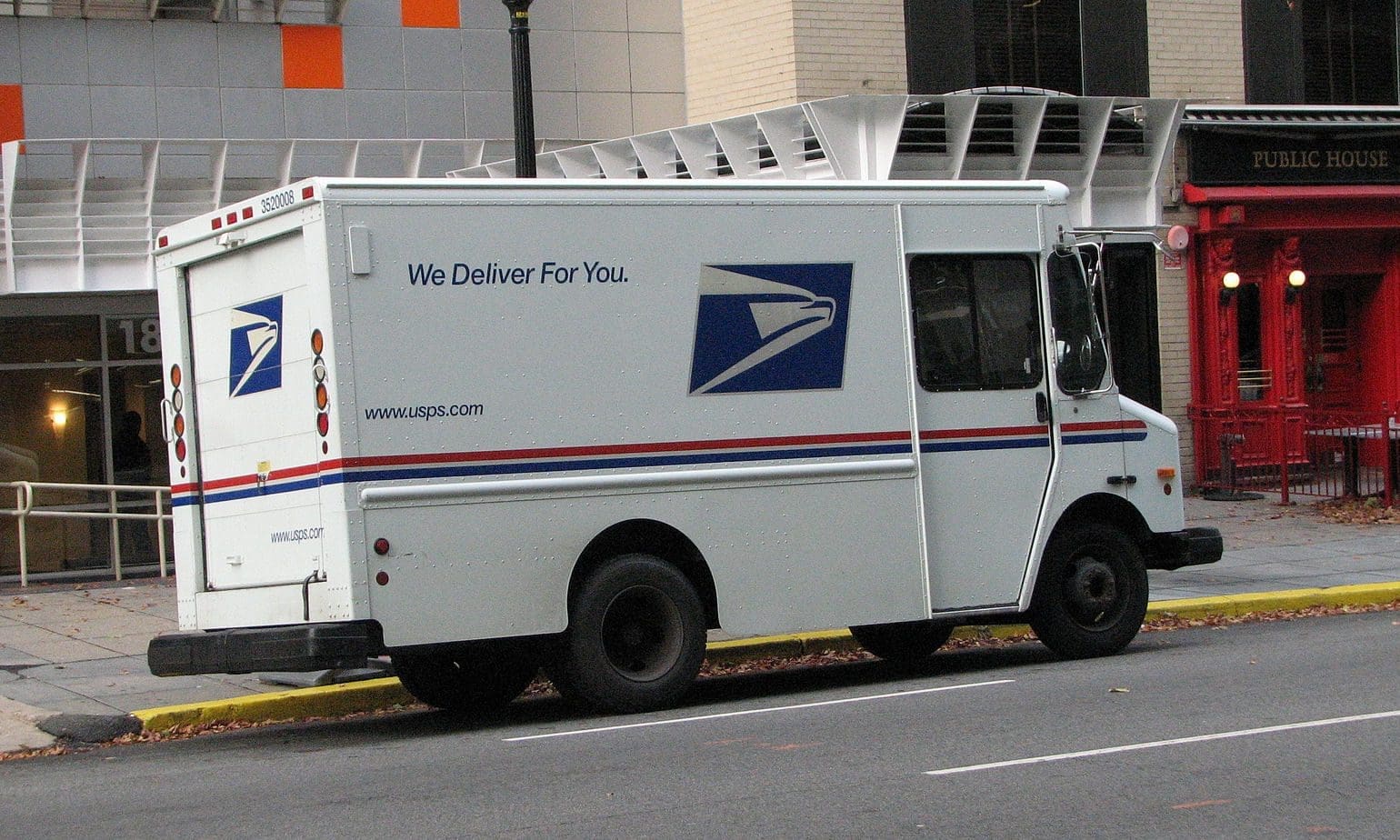 The U.S. Postal Service (USPS) quietly issued an advisory earlier this month clarifying rules around mailing cannabis preparations, saying that "some CBD products derived from industrial hemp can be mailable under specific conditions."
The memo also signals that USPS will further loosen restrictions in the future in light of the passage of the 2018 Farm Bill, which federally legalized industrial hemp.
For now, the current advisory, which was first reported by the marijuana law blog Kight On Cannabis, stipulates that it is legal to mail hemp-derived CBD products in compliance with research-focused provisions of the earlier 2014 version of the federal agriculture legislation.
However, postal customers must first take certain steps such as providing a signed self-certification statement and documentation confirming the hemp producer is licensed through a state agriculture department.
Hemp mailed through USPS must also contain 0.3 percent THC—a policy that's consistent with both the 2014 and 2018 Farm Bill definitions of hemp.
"The Postal Service has received an increasing number of requests to transport CBD oil and products containing CBD in Postal Service networks," Travis D. Hayes III, a USPS business program specialist wrote in the March 4 advisory.
The federal agency said that the new instructions are due to change, given the broader legalization of hemp and its derivatives through the 2018 Farm Bill.
"Postal employees should be aware that the Agricultural Improvement Act of 2018 was recently signed into law," the memo says. "This legislation removes industrial hemp from regulation under the Controlled Substances Act."
But the agency said that it would wait until the legislation "is fully implemented" before it will "modify the mailability criteria for CBD and other cannabis products."
The U.S. Department of Agriculture (USDA) is in charge of creating and implementing general regulations for hemp—instead of the Justice Department, which formerly oversaw enforcement against the crop—but it's not clear when those rules will be formalized. Lawmakers and stakeholders have pressured the department to get the ball rolling, and it held a listening session last week to gather input from states and other interested parties.
But Agriculture Secretary Sonny Perdue has tried to temper expectations, emphasizing the need to "proceed slowly" given the crop's complexity and saying that USDA plans to have its regulations ready for the 2020 growing season.
"We're proceeding very judiciously obviously because of the uniqueness of the crop hemp and its relationship to other crops that we're not encouraging," he said last month, referring to marijuana.
While the USPS said that it issued the advisory because it was receiving an influx of inquiries about the rules governing mailing CBD, Kight On Cannabis suggested that it was prepared as a response to a legal dispute from last year surrounding the postal service's seizure last year of hemp-derived CBD products that had been lawfully mailed.
Read the full USPS memo on mailing hemp-derived CBD below:
USPS CBD Hemp Clarification by on Scribd
USDA Receives Hemp Legalization Feedback From States And Stakeholders
Photo courtesy of Wikimedia/Kevin Payravi.
FDA Sends Warnings To Three Companies Selling CBD Products
At the same time that the Food and Drug Administration (FDA) is working to create a regulatory framework for hemp-derived CBD, it's also cracking down on companies that are in its view irresponsibly marketing CBD products and making unsanctioned claims about their medical benefits.
FDA announced on Tuesday that it and the Federal Trade Commission sent warning letters to three such companies last month: PotNetwork Holdings in Florida, Nutra Pure in Washington state and Advanced Spine and Pain in New Jersey. The letters were sent "in response to their making unsubstantiated claims related to more than a dozen different products and spanning multiple product webpages, online stores and social media websites," FDA Commissioner Scott Gottlieb said in a press release.
In a Twitter thread, the commissioner added that he was "concerned to hear recently that several national pharmacy chains and other major retailers have begun to sell or will soon begin to sell" CBD products and that the agency will "be contacting them to remind them of #FDA obligations and our commitment to protect consumers against products that can put them at risk."
CVS and Walgreens both recently announced they will begin selling CBD-infused products.
We'll be contacting them to remind them of #FDA obligations and our commitment to protect consumers against products that can put them at risk.

— Scott Gottlieb, M.D. (@SGottliebFDA) April 2, 2019
In the press release about the warning letters his agency has already sent to CBD companies, Gottlieb asserted that they used their websites to "make unfounded, egregious claims about their products' ability to limit, treat or cure cancer, neurodegenerative conditions, autoimmune diseases, opioid use disorder, and other serious diseases, without sufficient evidence and the legally required FDA approval."
At the same time, the warning letters announced today make clear that #FDA has and will continue to monitor the marketplace and use our authorities to take action against companies illegally selling these types of products when they are putting consumers at risk

— Scott Gottlieb, M.D. (@SGottliebFDA) April 2, 2019
FDA is hustling to provide manufacturers guidelines on marketing cannabidiol following the federal legalization of hemp last last year, but the process is complicated by the fact that CBD is the active ingredient in an FDA-approved drug, Epidiolex, and remains the subject of intensive clinical testing. Gottlieb has indicated that it will take years to develop a regulatory plan for CBD without further congressional action.
In the meantime, companies that continue to choose to engage in CBD commerce should be wary about making health claims about their products. The commissioner said FDA has "limited resources" for enforcement operations, but it would take action against companies that make "over-the-line" statements.
In the press announcement, FDA listed some of the unauthorized claims that the three companies made. For example, the products were touted as being able to treat cervical cancer, Alzheimer's disease and substance use disorder.
"I believe these are egregious, over-the-line claims and we won't tolerate this kind of deceptive marketing to vulnerable patients," Gottlieb said. "The FDA continues to be concerned about the proliferation of egregious medical claims being made about products asserting to contain CBD that haven't been approved by the FDA, such as the products and companies receiving warning letters today."
"Selling unapproved products with unsubstantiated therapeutic claims can put patients and consumers at risk," he said. "These products have not been shown to be safe or effective, and deceptive marketing of unproven treatments may keep some patients from accessing appropriate, recognized therapies to treat serious and even fatal diseases."
Questions about what constitutes an unauthorized claim that would put a company at risk of enforcement action will likely come up at the agency's just-announced public hearing CBD issues on May 31. Stakeholders are invited to submit information about the public safety impacts of CBD and how to manufacture and market products that contain the cannabis compound.
This piece was updated to include Gottlieb's tweets about national pharmacy chains.
Photo courtesy of Nicholas C. Morton.
Marijuana Banking Bill Approved By Congressional Committee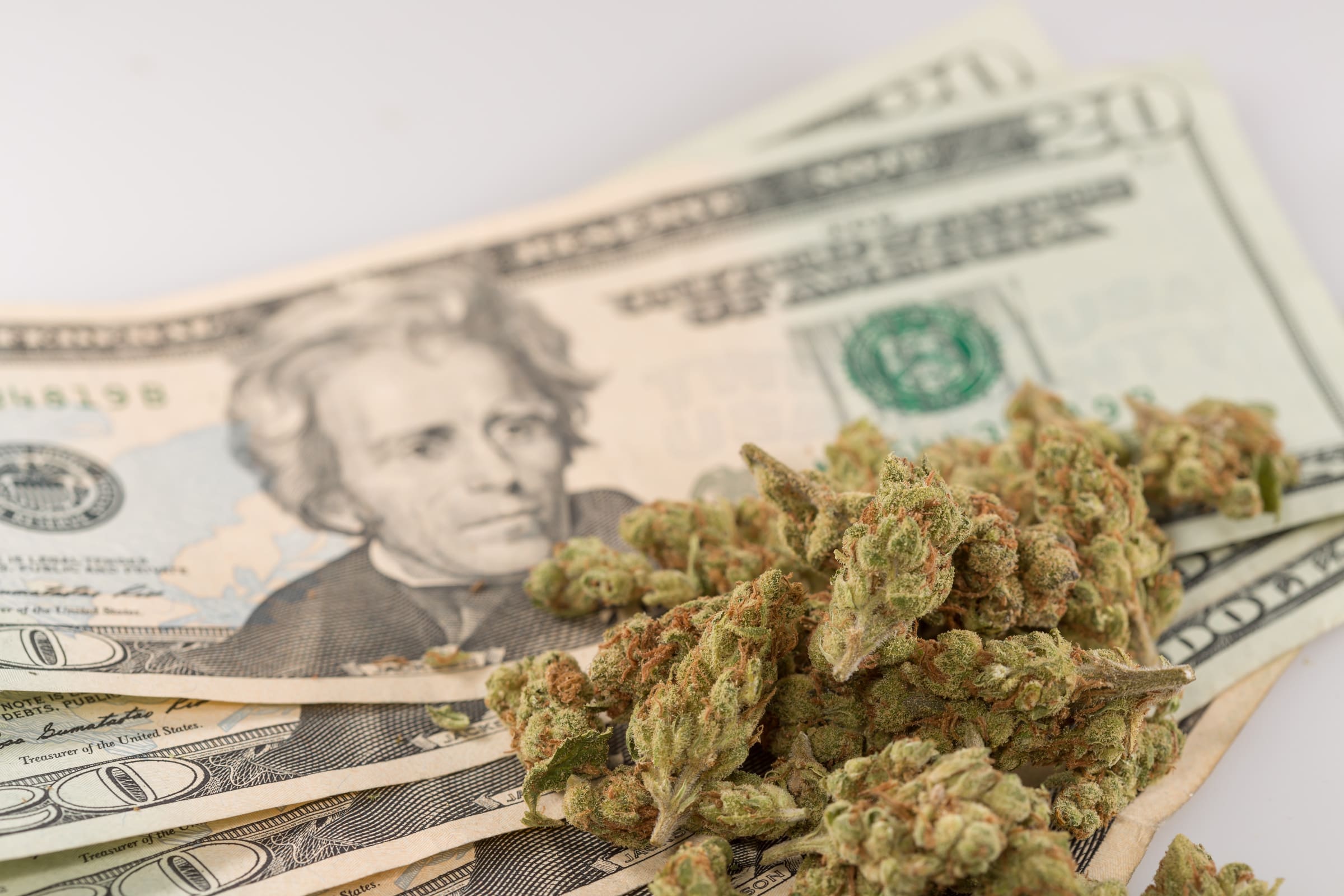 A congressional committee voted on Thursday to approve legislation aimed at increasing marijuana businesses' access to banks.
Following multiple days of lengthy debate and consideration of several amendments, the House Financial Services Committee voted 45 to 15 to advance the legislation to the full body.
Floor action has not yet been scheduled, but cannabis reform advocates are hopeful that the committee approval of the banking bill is a sign Democrats are ready to move broad marijuana reforms this year.
Indeed, House Rules Committee Chairman James McGovern (D-MA) said in a radio interview on Wednesday that he expects the chamber to vote on legislation to end federal marijuana prohibition within a matter of "weeks."
"We will guide it to the House floor for a vote, which I think it will pass with an overwhelming vote—Democrats and I think a lot of Republicans as well," he said. "If we have a strong bipartisan vote that will increase the pressure on the Senate to do something."
All of the party's major 2020 presidential candidates now support outright legalization, as do a majority of its voters, according to polls.
The banking bill "addresses an urgent public safety concern for legitimate businesses that currently have no recourse but to operate with just cash," Chairwoman Maxine Waters (D-CA) said at the start of the committee's proceedings, which began on Tuesday and carried over through a second Wednesday meeting to votes on Thursday morning.
"However, I also consider this bill as part of a holistic approach toward providing criminal justice reform to those who have been harmed by criminalization of marijuana, and should not by any means be the only bill the House takes up on the important issue of cannabis reform," she said.
While some surveys also show that a smaller majority of GOP voters back ending cannabis prohibition, Republican lawmakers in Congress had blocked marijuana amendments from even being considered over the course of the past several years during their House majority.
Last week, top Republicans on the Financial Services Committee requested that Waters delay the vote on the banking legislation, writing in a letter that they had several "unanswered questions" about the measure.
"Some on my side support the measure as written. Many oppose it," Rep. Patrick McHenry (R-NC), the panel's top Republican, said in his opening remarks at the committee meeting. "Most important for this committee, we need to ensure that we're doing our due diligence before proceeding. One committee hearing is not enough to fully understand the consequences of this bill. It is a massive change in federal policy."
That the vote went ahead over GOP objections is a sign that the effective marijuana roadblock on Capitol Hill has been lifted by the chamber's new Democratic majority.
Under the approved bill, federal banking regulators would not be able to punish financial institutions just because they work with marijuana businesses that are legal under state or local laws, or those of an Indian tribe.
Currently, while a growing number of banks are opening accounts for cannabis businesses as more state policies change, many remain reluctant to do so out of fear of violating federal money laundering or drug laws. As a result, many marijuana growers, processors and sellers are forced to operate on a cash-only basis, which can make them targets for robberies.
Legally-authorized cannabis businesses are forced to operate w/ cash only, which sometimes makes them targets for violent criminals. #HR1595, the #SAFEBankingAct will address this issue by creating a safe harbor that allows banks & credit unions to provide services to these biz.

— Financial Svcs Cmte (@FSCDems) March 27, 2019
The legislation approved by the committee, the Secure And Fair Enforcement (SAFE) Banking Act, currently has 152 cosponsors—more than a third of the entire House, which is far more support than any previous standalone cannabis bill has earned. Twelve Republicans have cosponsored the legislation.
The SAFE Banking Act's approval by the financial services panel is only the third time in history that a standalone marijuana reform bill has cleared a congressional committee. Last year, other committees voted to advance legislation encouraging the Department of Veterans Affairs to study medical cannabis and to require the Department of Justice to license additional growers of marijuana for research, but those proposals never made it to the House floor for action.
"It is our job to address this and no longer ignore it. I have brought this legislation up for six years," Rep. Ed Perlmutter (D-CO), the SAFE Banking Act's lead sponsor, said prior to the vote. "The people of this country sort of took it into their own hands, state by state, to pass initiative for medical marijuana or for cannabis oil or fully legal."
Committee Acts On Amendments
Prior to voting to advance the bill to the House floor, the committee took action on a number of proposed changes to the legislation.
Perlmutter put forth an amendment to his own bill, which was adopted via a voice vote. In addition to clarifying the definition of the financial services that are covered by the bill and specifying that its provisions would protect Federal Reserve banks, new additions would require the federal government to study diversity and inclusion in the marijuana industry—a key concern of legalization advocates seeking to undo the damage of the war on drugs, which has been waged in a racially disproportionate manner.
The new language would require federal financial regulators to publish annual reports tracking "information and data on the availability of access to financial services for minority-owned and women-owned cannabis-related legitimate businesses" and to issue "regulatory or legislative recommendations for expanding access to financial services" for those populations.
In addition, the amended bill directs that the Government Accountability Office to conduct a study "on the barriers to marketplace entry, including in the licensing process, and the access to financial services for potential and existing minority-owned and women-owned cannabis-related legitimate businesses."
Also during the committee markup, Rep. Katie Porter (D-CA) moved a separate amendment that would extend protections to so-called "de novo" banking institutions that are seeking charters or master accounts from a Federal Reserve bank. It was adopted via a voice vote.
My friendly amendment to the cannabis banking bill passed unanimously! Clarifies that *new* banks/credit unions are also protected by the bill. We need to level the playing field for new market entrants, in this growing industry and across our economy. https://t.co/IUYBMrszRq

— Rep. Katie Porter (@RepKatiePorter) March 27, 2019
Rep. Steve Stivers (R-OH), one of the bill's lead Republican cosponsors, filed an amendment expanding the legislation's protections to insurance companies. It too was passed in a voice vote.
An amendment from Rep. Scott Tipton (R-CO) directs the Government Accountability Office to study previous reports that banks are required to file on their marijuana business customers to understand how effective they are in identifying bad actors. It was supported by the bill's sponsors and approved on a voice vote.
Tipton filed an another amendment aimed at making sure drug cartels and organized crime networks aren't able to benefit from the bill's provisions, but he withdrew it instead of forcing a vote.
Rep. Bill Huizenga (R-MI) moved to delay the bill's effective date until marijuana is federally descheduled, but withdrew the amendment rather than force a vote.
Rep. Blaine Luetkemeyer (R-MO) sought to attach an amendment that would add "legal entities operating in accordance with federal law" to those covered by the bill. In introducing the measure, he made reference to prior federal investigations of banks working with firearms dealers and payday lenders. It was ruled non-germane, however.
Rep. Andy Barr (R-KY) filed an amendment that would have delayed the bill's enactment until the Treasury secretary certifies it wouldn't leave any financial institution more susceptible to illicit financial activity and money laundering, and that it doesn't inhibit their ability to comply with federal regulations. It was defeated in a voice vote and then again in roll call vote by a margin of 33 to 27.
Another Barr amendment would have restricted the bill's reach to only protect hemp businesses instead of those that deal with marijuana. It also lost on both a voice vote and a recorded vote. The latter went down 42 to 18.
An amendment from Rep. John Rose (R-TN) would have required banks to attest that they have internal controls ensuring that no funds have been deposited in their institutions that are associated with illegal organizations. It too was rejected in voice and roll call votes, with the latter tallying 33 to 27.
A second Huizenga amendment would have postponed enactment until federal financial regulators are able to issue guidance to banks. It was rejected with a voice vote, and a roll call was requested, which came out 35 against to 25 for.
Rep. Sean Duffy (R-WI) offered an amendment to withdraw the bill's protections from banks that serve marijuana businesses located within 1,000 feet of schools, youth centers, public parks, child care facilities, public housing, civic centers or designated drug-free zones. It was rejected via a voice vote, and then in a roll call vote by a margin of 34 to 26.
During the broader debate on the bill, Rep. Denny Heck (D-WA), who along with Perlmutter is a leading sponsor of the proposal, spoke about a Colorado marijuana dispensary security guard who was killed during an attempted robbery as an example of the public safety harms of blocking banking access. He added that allowing cannabis industry operators to store their profits in regulated financial institutions would "enhance supervision and audibility of marijuana businesses."
Banking Is Just The First Step For Federal Marijuana Reform
The banking legislation, which was the subject of a separate lengthy committee hearing last month, is seen by advocates as just the first step in an ambitious cannabis reform agenda they want the Democratic House to pass this year. Several more far-reaching bills to change marijuana's legal status so that states can implement their own policies without the looming threat of federal interference have not yet been scheduled for hearings. Other pending proposals seek to address medical cannabis access by military veterans, the removal of roadblocks to research and tax rates for marijuana firms.
"Congress must take the long view that all these efforts—and I will work to ensure that when it comes to passing [the banking bill] that the House does not take a 'one and done' approach but that we will also comprehensively work, especially with our colleagues on the Judiciary Committee, on a series of marijuana related reforms," Waters, the Financial Services Committee chair, said prior to the vote.
This country is in need of criminal justice reform, including addressing the historic racial & social inequities related to the criminalization of #marijuana. That is why @FSCDems support the #SAFEBankingAct which complements other cannabis reforms introduced by @HouseDemocrats pic.twitter.com/tl2x97vXVl

— Financial Svcs Cmte (@FSCDems) March 27, 2019
Rep. Nydia Velazquez (D-NY) said at the Wednesday meeting that she will be exploring ways to expand credit opportunities for marijuana businesses, particularly those owned by women and minorities, in her role as chair of the House Small Business Committee.
Late last year, Rep. Earl Blumenauer (D-OR) authored a "blueprint" memo that lays out a step-by-step process Democratic leaders could take to federally legalize marijuana by the end of 2019. Passing a banking bill is a key part of his plan.
A good start in our blueprint to legalization, but it's just the beginning. We will continue to work so all marijuana related bills see their day this Congress. The STATES Act, Veterans Equal Access, decriminalization, industry equity, and restorative justice all coming soon! https://t.co/5P1Zt0tY4m

— Earl Blumenauer (@repblumenauer) March 27, 2019
"This is a historic and critical step forward for the nation's burgeoning cannabis industry. Lawmakers seem to recognize the urgency and public safety implications of ensuring cannabis businesses can access banking services," Steve Hawkins, executive director of the Marijuana Policy Project, said in a press release. "Regardless of where members stand on legalization, they can agree that it is in the public interest to make banking available to cannabis businesses in states where it is legal."
NORML Political Director Justin Strekal also praised the committee's action.
"This is a positive step forward to address an untenable tension between state-legal cannabis marketplaces and federal marijuana prohibition," he said. "Ultimately, the banking issue is just one symptom of the toxic and cruel policy of federal marijuana criminalization. In order to truly bring the vibrant marijuana economy out of the shadows, actions need to be taken by Congress to end federal prohibition and the discrimination that comes with this failed policy."
Sens. Jeff Merkley (D-OR) and Cory Gardner (R-CO) are expected to file companion legislation on access to financial services for marijuana businesses in the Senate soon. A prior bill during the last Congress garnered 20 cosponsors in the chamber but did not receive a hearing or vote.
Legalization Activists Push Marijuana Industry To Uphold Social Responsibilities
A new memo from pro-legalization advocates offers some insight for marijuana businesses, investors and consumers on how they can better support social responsibility in the increasingly legal industry.
The four-page document unveiled by the Drug Policy Alliance (DPA) on Friday proposes guidelines to help assess whether a business is operating in a manner that recognizes the historic harms and injustices caused by prohibition. Specifically, the memo asks industry players to take a harder look at their policy positions, internal operations and practices, whether their company supports up-and-coming marijuana businesses and how invested they are in the local communities in which they operate.
As the document notes:
Repairing the harms of prohibition entails:
1) ensuring that the harm is not continuing;
2) supporting the development of an accurate historical record of the harms caused by marijuana prohibition, including how it has oppressed black and brown communities; and
3) supporting initiatives that create a remedy for past harms.
DPA, along with the Marijuana Policy Project, has been a driving force in funding moves pass marijuana legalization ballot measures and shepherd cannabis bills through state legislatures. Without its work, the market for legal cannabis in the U.S. would be much smaller, if it existed at all.
"Marijuana policy reform was not done to get people rich," Justin Strekal, political director for NORML, which maintains a cross-country grassroots advocacy network that has helped push legalization, told Marijuana Moment. "It was done to end the oppression of those who choose to consume it. While reform has led to a growing marketplace, tragically the oppression continues and is even perpetuated by some in the industry itself."
Other measures that address the costly effects of the drug war, according to the DPA guidelines, include opposing any rules or laws that would intentionally shut out people who have been arrested or convicted on marijuana-related charges from working in the industry, investing in communities that have been disproportionately impacted by cannabis enforcement and creating opportunities to help people from marginalized communities participate in the industry.
"The harms of marijuana prohibition have been devastating, particularly for Black and Brown people who have suffered dramatic rates of arrest, mass criminalization, heavy-handed policing, seizure of property with little or no process, and large-scale deportations," DPA Executive Director Maria McFarland Sánchez-Moreno said in a statement. "Given this history, those investing and operating in the cannabis sector have some responsibility to support repairing the harms of prohibition."
The organization suggested a list of questions for companies to consider concerning a range of topics: Among them, whether they support home grow—which ensures access for those who can't afford retail marijuana or live too far away from a dispensary—how inclusive they are in who they hire and if they support scaled license tiers.
Marijuana Companies Urged Governor To Ban Cannabis Home Cultivation, Document Shows
Other questions include:
• Does the company support a free and fair marijuana market that does not give it disproportionate advantages?
• To which causes or candidates is the company donating money?
• Does the company have a policy against drug testing employees?
• Is the business a social benefit corporation? B-Corp? Non-profit? Cooperative? Or collective? If not, what percentage of its profits is donated to nonprofits?
Jag Davies, DPA's director of communications strategy, said the new guidelines are part of a broader shift in the organization's work over the past few years toward emphasizing racial and restorative justice provisions in any legalization bill they're involved with.
"It started with Prop 64 in California in 2016, which we played a leading role in making sure that it had a number of criminal justice and restorative justice provisions that other previous legalization bills didn't have," Davies told Marijuana Moment in a phone interview. That work continues with their campaigns for legalization in New York, New Jersey and New Mexico, he said.
"The debate is really not about whether legalization is going to happen. It's how it's going to happen and to what degree it's going to repair the harms of criminalization and to what degree it's going to repair harm among the people who were worst harmed by marijuana criminalization," Davies said.
The National Cannabis Industry Association, which works to represent the interests of legal cannabis businesses, said in a statement shared with Marijuana Moment that the organization "fully supports social responsibility and equity in the industry, as well as repairing the harms caused by prohibition, and we will continue promoting those values to our members."
In addition to supporting limited home cultivation and federal legislation like the Marijuana Justice Act, the association also helped the Minority Cannabis Business Association draft a model social equity ordinance for cities that was published this month.
But there's still a long way to go before all of the cannabis industry's major players start walking the walk, advocates say.
"The Drug Policy Alliance correctly identified one of the biggest problems emerging in the reform movement: the 'I got mine and you're on your own' mentality," Strekal, of NORML, said. "It's a travesty to see business leaders making millions of dollars and bragging about how great they are while they do nothing to stop the practice of arrests in a nearby state or bring wholeness to their neighbors who have had their lives disrupted or destroyed by criminalization just a few years earlier for essentially the same activity."
Model Legislation Aims To Help Cities Bring People Of Color Into Marijuana Industry
Photo courtesy of Nicholas C. Morton.