Top Federal Health Agency Says Marijuana Should Be Moved To Schedule III In Historic Recommendation To DEA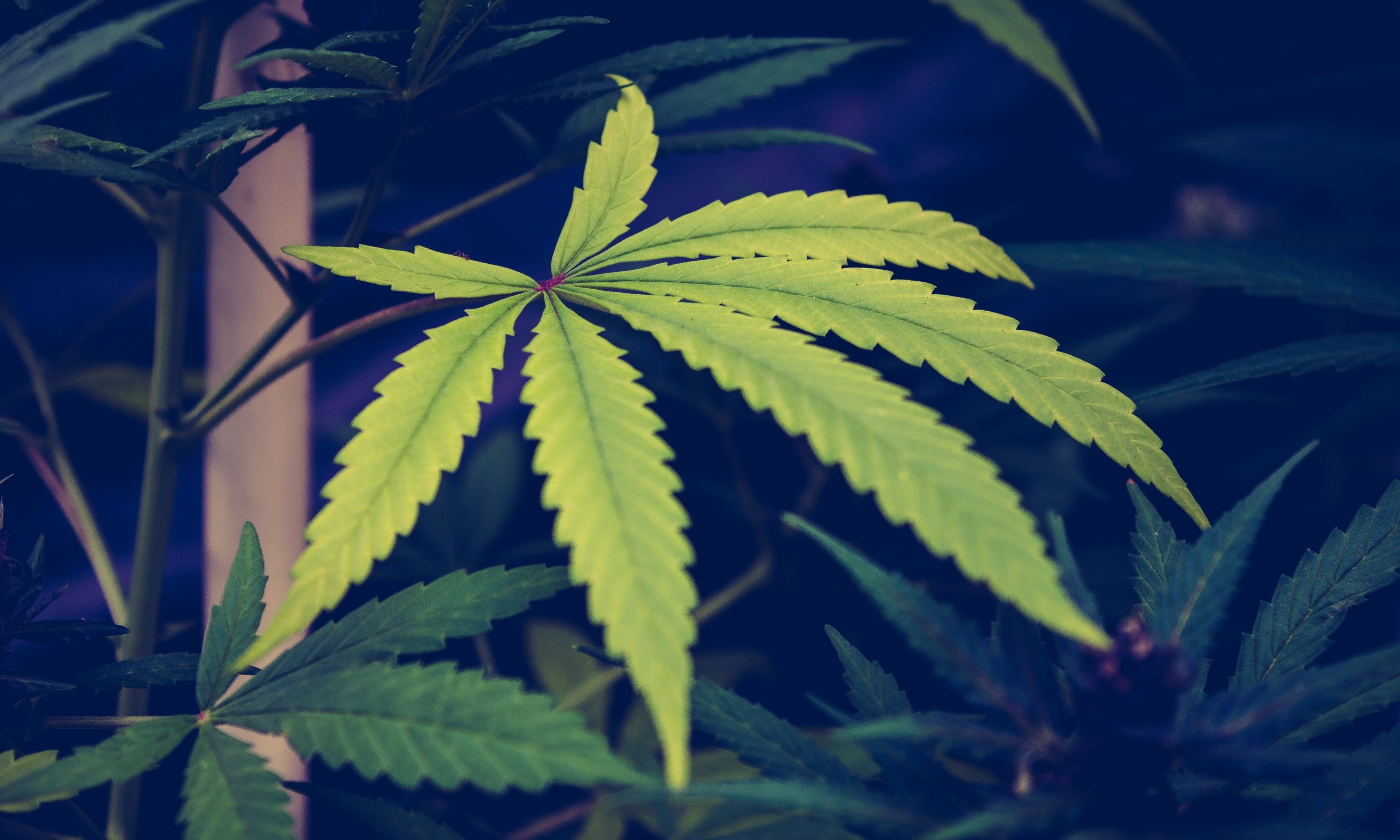 The U.S. Department of Health and Human Services (HHS) is officially recommending that marijuana be moved from Schedule I to Schedule III under federal law—a historic development that means the top health agency no longer considers cannabis to be a drug with high abuse potential and no medical value.
After completing a scientific review into cannabis under a directive from President Joe Biden last year, HHS is now telling the Drug Enforcement Administration (DEA) that it believes marijuana should be placed in Schedule III of the Controlled Substances Act (CSA). The recommendation is not binding, and DEA has the final say, but the scientific analysis combined with growing political support for cannabis reform may well influence DEA to make the change.
As a Schedule III drug, cannabis would still remain federally prohibited. However, the rescheduling would have major implications for researchers who've long criticized the Schedule I classification that creates significant barriers to access for studies.
"Following the data and science, HHS has expeditiously responded to President Biden's directive to HHS Secretary Becerra and provided its scheduling recommendation for marijuana to the DEA on August 29, 2023," an HHS spokesperson said in a statement to Marijuana Moment on Wednesday. "This administrative process was completed in less than 11 months, reflecting this department's collaboration and leadership to ensure that a comprehensive scientific evaluation be completed and shared expeditiously."
Moving cannabis to Schedule III would also unlock marijuana industry tax opportunities that are currently unavailable.
"We can confirm DEA received a letter from the Department of Health and Human Services providing its findings and recommendation on marijuana scheduling, pursuant to President Biden's request for a review," a DEA spokesperson told Marijuana Moment on Wednesday. "As part of this process, HHS conducted a scientific and medical evaluation for consideration by DEA. DEA has the final authority to schedule or reschedule a drug under the Controlled Substances Act. DEA will now initiate its review."
The Food and Drug Administration (FDA) under HHS led the scientific review that led to the Schedule III recommendation.
According to Bloomberg, which first reported the development, HHS Assistant Secretary for Health Rachel Levine, who advocated for medical cannabis as Pennsylvania's health secretary before joining the Biden administration, sent a letter to DEA on Tuesday about the Schedule III recommendation that referenced FDA's review.
The development comes two months after HHS Secretary Xavier Becerra told Marijuana Moment that his agency was aiming to wrap up the review by the end of the year.
A White House spokesperson told Marijuana Moment on Wednesday that the "administrative process is an independent process led by HHS and DOJ and guided by the evidence," so president's team will not be commenting on the agency's recommendation at this time.
White House Press Secretary Karine Jean-Pierre reiterated that point during a briefing on Wednesday, saying the president is "asking HHS and DOJ to take a look at it to do an initial administrative kind of process, or review," and that "it's going to be an independent process."
"They're going to certainly use the evidence. It's going to be guided by evidence. And so I'm going to leave it to HHS and DOJ to move that process," she said. "So we're just not going to comment specifically on that."
There would be both practical and political implications of a Schedule III reclassification if DEA goes along with HHS's recommendation.
For researchers, this would mean that they would no longer need to go through the onerous registration process with DEA in order to access cannabis for studies as a Schedule I drug. National Institute on Drug Abuse (NIDA) Director Nora Volkow has been vocal about the issue, saying at one point that she herself avoids researching Schedule I substances due to the barriers. Bloomberg reported that NIDA signed off on the HHS marijuana rescheduling recommendation.
For the industry, the reclassification would allow them to make federal tax deductions that are currently prohibited for businesses involved in the sale of Schedule I or II drugs. Because of this prohibition, the cannabis industry has faced a significantly higher effective tax rate, and state governments have taken it upon themselves to provide state-level tax relief for their regulated markets.
Politically, moving marijuana from Schedule I to Schedule III would allow the president to say that he's helped accomplish a major reform, facilitating an administrative review that may result in rescheduling more than 50 years after cannabis was placed in the most restrictive category as the federal government launched a war on drugs.
This could also bolster momentum for congressional efforts to further reform federal cannabis laws. As lawmakers come back from the August recess and continue to try to pass cannabis banking legislation, they will be able to point to the HHS recommendation as evidence of the urgency to normalize the industry.
"While HHS's scientific and medical evaluation is binding on DEA, the scheduling recommendation is not," the HHS spokesperson said. "DEA has the final authority to schedule a drug under the CSA (or transfer a controlled substance between schedules or remove such a drug from scheduling altogether) after considering the relevant statutory and regulatory criteria and HHS' scientific and medical evaluation. DEA goes through a rulemaking process to schedule, reschedule or deschedule the drug, which includes a period for public comment before DEA finalizes the scheduling action with a final rulemaking."
Of course, advocates' highest hopes for the HHS review was that it would lead to a descheduling recommendation, where marijuana would be completely removed from the CSA and treated the same as alcohol in the eyes of the government. Some have also voiced concerns that a Schedule III reclassification could negatively impact state markets, with FDA potentially assuming a more hands-on role with respect to cannabis.
However, a former top FDA official who chaired the agency's Marijuana Working Group and predicted that HHS would make a Schedule III recommendation said that he doesn't believe that reclassification would cause FDA to approach marijuana any differently than it does today.
Acknowledging that many industry stakeholders and advocates would rather see complete descheduling, the former FDA official, Howard Sklamberg, pointed out that the agency and the Justice Department have taken a hands-off approach to the legalization movement while cannabis is considered a Schedule I drug. It "defies logic" to think the agencies would suddenly enforce criminalization if it's moved to a less restrictive category, he argued.
Meanwhile, last week, Rep. Matt Gaetz (R-FL) pressed DEA Administrator Anne Milgram to expand on her recent remarks about the origin and timeline of the president's marijuana scheduling review directive. Specifically, he's asking for a copy of a letter that Milgram said the president sent to the attorney general and HHS secretary last year directing the review. He also wants an update on whether the administrator asked HHS about the timetable for their work, as she told him she'd do during a recent House Judiciary subcommittee hearing.
As far as the alleged rescheduling letter from Biden is concerned, an attorney filed a Freedom of Information Act (FOIA) request with HHS in an effort to obtain a copy of the letter. But earlier this month, the department said it had "no records" of such a document.
Hawaii Psychedelics Task Force Holds First Meeting As Experts Plan For Legalization