Study Funded By Feds Debunks Myths About Marijuana Legalization's Alleged Harms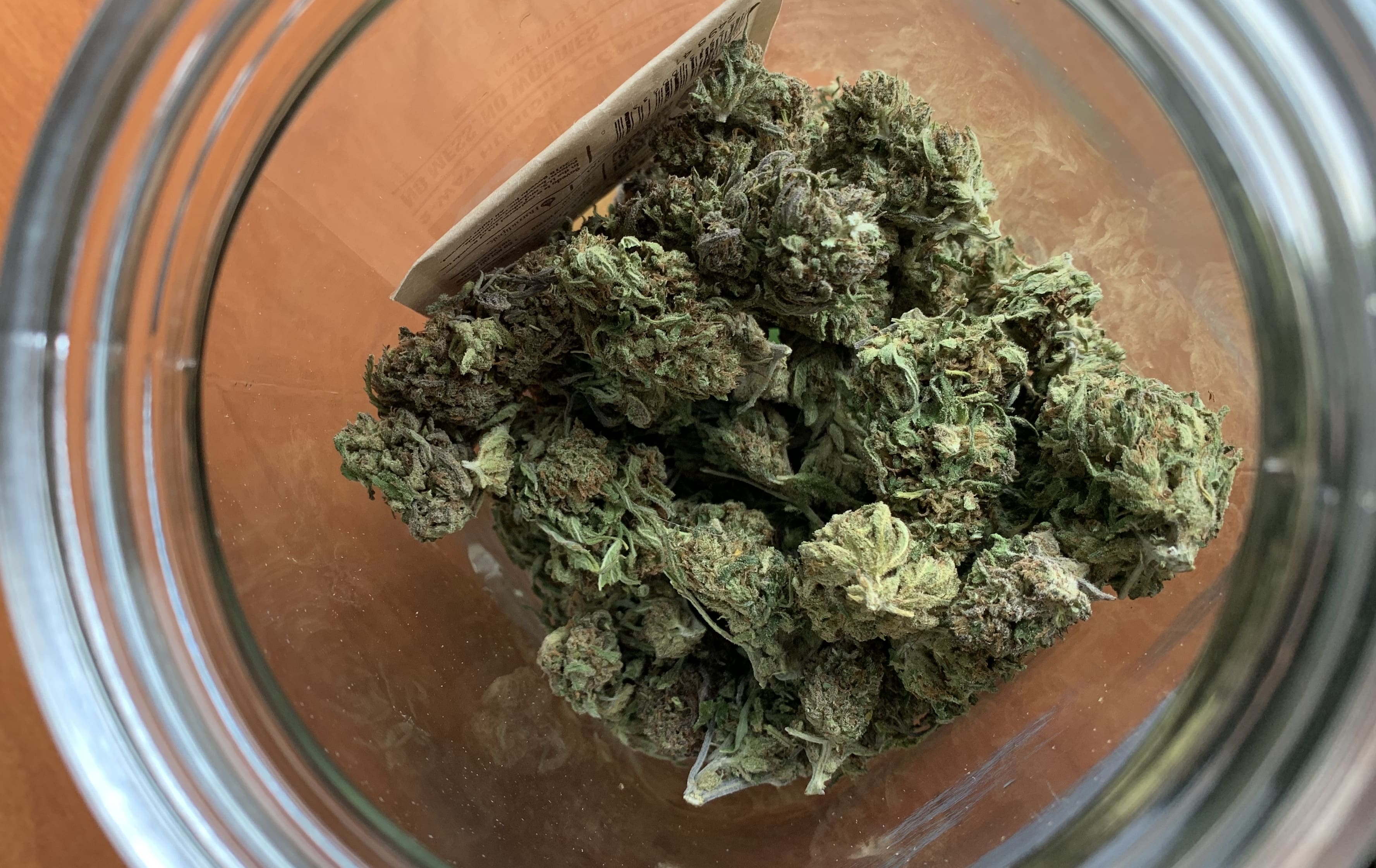 The Department of Justice paid for a new study on the impact of marijuana legalization that ended up showing cannabis programs do not seem to negatively affect neighboring, non-legal states.
The paper's authors said they sought to answer three questions in these analysis of state-level data: 1) How does legalization impact law enforcement resources in legal states? 2) How does it impact those resources in bordering, non-legal states? and 3) What does legalizing cannabis mean for drug trafficking?
To assess the impact, the researchers looked at statistics on drug possession and distribution arrests in a mix of legalized states and nearby ones that maintained prohibition. According to that data, legalization didn't cause the sky to fall.
"Legalizing marijuana did not have a noticeable impact on indicators in states that bordered those that legalized," the study concluded, adding that "there were no noticeable indications of an increase in arrests related to transportation or trafficking offenses in states along the northern or southern borders."
That is evidently a finding that the Justice Department does not want the public to think it endorses. At the beginning of the report—and on every other page—there's a disclaimer stressing that while federal funds were used to support the research, "[o]pinions or points of view expressed are those of the author(s) and do not necessarily reflect the official position or policies of the U.S. Department of Justice."
Here's what the study authors, who are affiliated with the Justice Research and Statistics Association, found:
Not surprisingly, arrests for marijuana possession dropped significantly in Washington after the state legalized cannabis in 2012. Those arrests continued to drop after retails sales became available. Distribution arrests followed a similar trend.
There was less data on Oregon at the time of the study in 2015, as the state legalized the previous year. However, the statistics showed that during "the post-legalization period, arrests for marijuana possession, already low, dropped to close to zero." Cannabis distribution charges in the state also followed a downward trend.
The researchers then looked at neighboring states that did not legalize. While cannabis accounted for the vast majority of drug possession arrests in Oklahoma, where cannabis is still prohibited for adult use, the arrest rate dipped marginally during the post-legalization years in Colorado from 2012 to 2014.
Arrests for sales and manufacturing of cannabis in Oklahoma also dropped in that timeframe, with the exception of a small spike in 2013.
Arrests for possession "increased from 2003 to 2008, but did not change much from 2009 to 2013 (except for a slight increase in 2012)" in Nebraska.
The findings from Nebraska and Oklahoma are particularly notable since those two states sued Colorado over its marijuana legalization law in 2014, alleging that it effectively polluted their jurisdictions with illegal cannabis. The Supreme Court declined to take the case, and the new study seems to undermine the prohibitionist states' claims about the impact their neighbor's legalization law had across their borders.
"No noticeable change in the trend line for marijuana occurred after recreational use was legalized in Colorado," the study authors said of data on possession convictions in Kansas from 2011 to 2014.
Finally, the researchers looked at drug trafficking trends in Idaho, where cannabis is not legal, and Washington state.
Trafficking arrests actually increased significantly in 2012 and 2013, but at the same time, the number of cases that were ultimately dismissed far outpaced those that ended in a guilty plea in the post-legalization period.
In Washington, seizures of marijuana plummeted after the state legalized cannabis. Those seizures continued to drop, with the exception of a significant spike in January 2014.
The researchers supplemented their report with interviews with several law enforcement officials. Despite the data-based findings on arrest rates for possession, distribution and seizures, police broadly expressed anecdotal concerns about issues such as perceived increases in youth usage, THC potency, drug-impaired driving and an influx in out-of-state visitors that have taxed their departments.
Colorado-based interviewees apparently indicated that the increased availability in higher potency THC products has mitigated the influence of Mexican drug cartels. However, Oregon respondents "reported that Russian and Afghani groups who steal crops and cash from local growers are now heavily involved in drug trafficking."
After discussing the data limitations of the study, the authors concluded that "it indeed seems to be the case that legalizing the recreational use of marijuana results in fewer marijuana related arrests and court cases" and that while law enforcement sources voiced various concerns, several "indicated that methamphetamine and heroin were much larger problems for their agencies than was marijuana."
The team "saw no evidence that marijuana legalization had an impact on indicators in border states," adding that they "found no indications of increases in arrests related to transportation/trafficking offenses."
"Again, it is possible that different indicators, examined over a longer period of time, might reveal impacts of marijuana legalization on drug trafficking," they wrote.
Majority Of Americans Support Decriminalizing All Drugs, Poll Finds
Photo courtesy of Kimberly Lawson.
FDA Explains Effects Of CBD And Marijuana Compounds Based On Sex And Gender Differences
The Food and Drug Administration (FDA) announced on Tuesday that it will be hosting a public meeting in November to discuss gender and sex differences in the effects of CBD and other cannabinoids.
In a notice set to be published in the Federal Register on Wednesday, FDA's Office of Women's Health announced the event, emphasizing that as interest in CBD and other derivatives of marijuana and hemp continues to grow, there's a need to explore the science of these cannabinoids in the context of gender and sex. That's particularly true when it comes to cannabis use among pregnant women, the agency said.
"Researchers, educators, clinicians, and patients may benefit from attending this multidisciplinary scientific conference on CBD and other cannabinoids," FDA said. "Presentations will address patient and healthcare provider perspectives on CBD and other cannabinoid use, sex differences in the effects of CBD and other cannabinoids, use of CBD and other cannabinoids in pregnancy, and government agency perspectives on CBD research and evaluation."
"FDA recognizes the significant public interest in cannabis and cannabis-derived compounds, particularly CBD. However, there are many unanswered questions about the science, safety, and quality of products containing CBD. The Agency is working on answering these questions through ongoing efforts including feedback from a FDA hearing and information and data gathering through a public docket."
Today, @FDAWomen announced a scientific conference on 11/19 to discuss potential sex (biological) and gender (psychosocial) differences in use and responses to CBD & other cannabinoids. https://t.co/YQa7YhrAnW pic.twitter.com/f1Kk5T1TED

— Media Affairs (@FDAMedia) September 22, 2020
The meeting will take place on November 19. People who are interested in attending must register online by November 16.
"Conditions for which CBD is often marketed, such as chronic pain, anxiety, depression, and sleep disturbances, are more prevalent in women than men," FDA said in its Federal Register notice. "Therefore, consideration of issues pertaining to the safety of CBD products may be particularly important to address in women."
Each session at the November event will include a question and answer component, the agency said.
FDA has been especially active in the cannabis space since hemp and its derivatives were federally legalized under the 2018 Farm Bill. Beyond developing regulations that could allow for the lawful marketing of CBD products, the agency recently held a separate meeting to help inform cannabis researchers and cultivators about opportunities to protect their proprietary information and promote studies into the plant.
It also recently submitted draft guidance on CBD enforcement to the White House Office of Management and Budget—a long-anticipated move that comes after hemp legalization.
The agency was mandated under appropriations legislation enacted late last year to provide an update on its regulatory approach to CBD, and it did so in March. The update stated that "FDA is currently evaluating issuance of a risk-based enforcement policy that would provide greater transparency and clarity regarding factors FDA intends to take into account in prioritizing enforcement decisions."
FDA has been using enforcement discretion for CBD in the years since hemp became legal.
The agency has continued to issue warnings to cannabis businesses in certain cases—such as instances in which companies claimed CBD could treat or cure coronavirus—and provide public notices about recalls.
In July, FDA also submitted a report to Congress on the state of the CBD marketplace, and the document outlines studies the agency has performed on the contents and quality of cannabis-derived products that it has tested over the past six years.
Also that month, a congressional spending bill for FDA was released that includes a provision providing "funding to develop a framework for regulating CBD products."
The agency is also actively looking to award a contract to help study CBD as the agency develops regulations for products containing the non-intoxicating cannabinoid.
Read the notice from FDA on the cannabis meeting below: 
FDA public meeting sex and … by Marijuana Moment
Marijuana Accounts For One In Ten South Dakota Arrests, New Report Shows Ahead Of Legalization Vote
Photo by Sam Doucette on Unsplash.
Marijuana Accounts For One In Ten South Dakota Arrests, New Report Shows Ahead Of Legalization Vote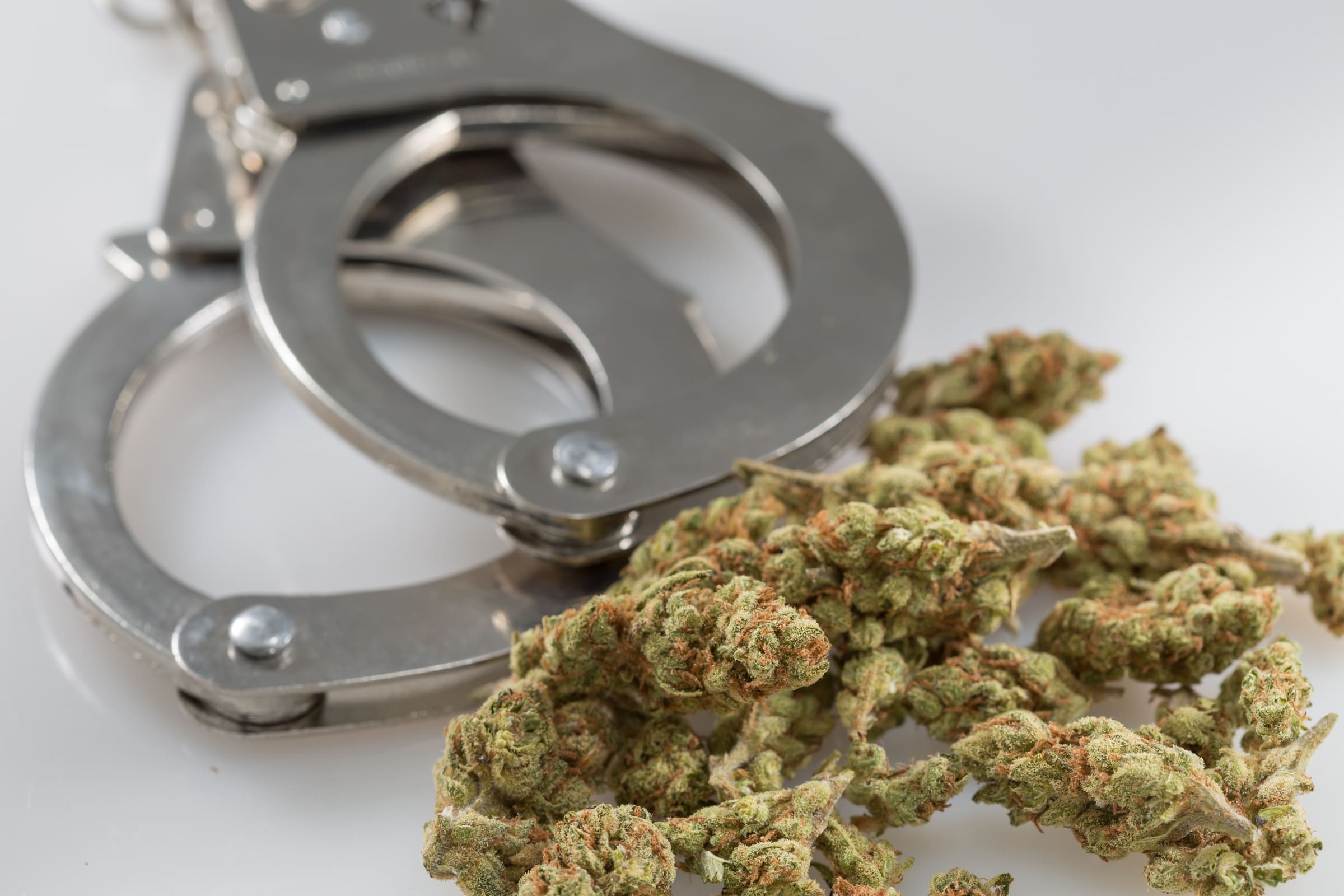 Marijuana arrests in South Dakota are common, costly and carried out on a racially disproportionate basis, a new report released by advocates for a legalization measure on the state's November ballot shows.
In fact, nearly one in 10 of all arrests in the state in 2018 were for cannabis offenses, with 95 percent of those cases concerning simple possession. There were 31,883 marijuana arrests in South Dakota from 2009 to 2018.
That's according to an analysis of federal crime data, which was published by South Dakotans for Better Marijuana Laws on Tuesday.
The campaign says the report underscores the urgent need for voters to approve the adult-use legalization measure.
Most of the possession arrests were for seven grams or less, and about 40 percent were for one gram or less.
Importantly, the data shows that—as is the case across the country—marijuana enforcement has had a disparate impact on people of color, despite comparable rates of consumption among white people.
On average, black residents and Native Americans have been more than five times as likely to be arrested for cannabis compared to white people over the 10-year period the report examines.
"In 2018 Native Americans accounted for 10.3 percent of the population, but they comprised 19 percent of those arrested for marijuana possession," the analysis found. "In 2018 Blacks accounted for 2.9 percent of the population, but they comprised 9.8 percent of marijuana possession arrests."
The report also broke down costs for arresting and incarcerating people over marijuana. The South Dakota Legislative Research Council determined that the state spends $90.26 for every day a person is jailed.
In 2018, there were 4,218 people jailed for cannabis offenses. So assuming each person spent 15 days in jail, South Dakota would be spending $5.7 million on marijuana-driven incarceration. If they spent 90 days in jail, that rises to $34.3 million. And if the maximum one-year sentence for possession of eight ounces or less was doled out, it would cost the state $139 million.
Former U.S. Attorney Brendan Johnson, a sponsor of the initiative, discussed the report during a virtual event on Tuesday.
"When we see that one in 10 arrests in South Dakota are for marijuana, we know that it is taking a huge economic toll on our state—not only in terms of taking productive citizens out of the workforce, but also in terms of the day-to-day law enforcement costs associated with enforcing this prohibition," he said.
Beyond jail time and fines, the analysis also noted that—while difficult to quantify—there are additional costs to those caught up in the criminal justice system because of marijuana.
These arrests "often lead to other harmful consequences that can follow an individual long after formal punishments are completed."
"In South Dakota, depending on the nature of the offense, these can include: loss of eligibility for adoption or foster parenting; loss of eligibility for public housing; loss of eligibility for Supplemental Nutrition Assistance Program (SNAP) and Temporary Assistance to Needy Families (TANF); difficulties securing employment due to employer  discrimination; barriers to professional licensure; loss of educational aid; revocation of driver's license;  and loss of the right to possess a firearm."
This report comes weeks before South Dakota voters will get to decide on separate ballot measures to legalize cannabis for adult use and for medical use. And according to a poll recently released by opponents of the policy change, about 60 percent of voters support the broader reform proposal and more than 70 percent back the narrower medical-focused initiative.
The group behind that poll tried to make the case that it revealed confusion among the electorate, as many respondents said they favor the recreational measure because of the therapeutic applications of cannabis.
Johnson said he disagreed with how the opponents characterized their findings and that he feels that many voters are supportive of the recreational initiative because it would make permanent changes through a constitutional amendment.
"I think that there are an awful lot of people that support both medicinal and recreational," he said. "I think there are an awful lot of people that realize we need a constitutional amendment, or want to see a constitutional amendment, to make sure that those protections are in place."
The separate medical cannabis legalization measure that voters will decide on would make a statutory change to allow patients suffering from debilitating medical conditions to possess and purchase up to three ounces of marijuana from a licensed dispensary.
Under the adult use initiative, people 21 and older could possess and distribute up to one ounce, and they would also be allowed to cultivate up to three cannabis plants.
Vermont Bills To Legalize Marijuana Sales And Expunge Convictions Head To Governor's Desk
Kansas Lawmakers Continue The Push To Legalize Medical Marijuana
"It's time we acknowledge that some of our citizens are actually using medical marijuana, even though they may have to travel to another state to get it. We're actually using it and we're losing out on revenues."
Both had family members regurgitate propaganda reminiscent of "Reefer Madness" while expressing surprise they would take a pro-pot position while federal government categorically listing marijuana as equally dangerous to public health as heroin.
"I remember when I first introduced the first bill in 2009," said Finney, a Democratic state representative from Wichita. "My mother-in-law was like, oh, she was just so disgusted … that I would do something like that. And I had people emailing me like, 'Have I lost my mind?' "
Haley, who represents a Kansas City, Kansas, district in the Kansas Senate, said his mother changed her mind after told by a Maryland oncologist it could alleviate discomfort of cancer treatment.
"My mother turned and looked at me after she'd been saying for years, 'What's wrong with you, my former assistant prosecutor son, in bringing this?' Haley said. "That was the most redeeming feature. To have her look at me and say, 'My son gets it.'"
Despite action to legalize medical marijuana in more than three dozen states, law enforcement and factions of the medical community have succeeded in deterring comparable reform in Kansas.
State legislators did pass statutes authorizing hemp production for industrial purposes. CBD products, which don't feature the get-high THC, are available in retail stores.
Criminal penalties in Kansas have been trimmed during the past several by adjustment of state law and by adoption of city ordinances. Under certain circumstances, Kansans who obtain marijuana-based medicines in other states for treatment of severely disabled children have an "affirmative defense," not quite a get-of-jail statute, if encountered by police.
In Kansas, the next logical hurdle would be legalization of medical marijuana. There was movement in that direction early in the 2020 legislative session, which was cut short in March when lawmakers decided COVID-19 made it unsafe for them to remain in Topeka.
A key distinction in the current debate is that Gov. Laura Kelly pledged to sign a medicinal marijuana bill.
"We have more Kansans much more aware, much more educated and informed about the issue, and much more supportive," said Finney, who has advocated for medicinal and recreational marijuana reforms.
Haley, who has sought decriminalization of marijuana possession, said Kansas didn't have to reinvent the wheel to implement a well-regulated, properly taxed system of making available medicinal marijuana to the 3 million residents of the state.
"The best practices should be incorporated in a bill that will find wide range of support," he said. "It's time we acknowledge that some of our citizens are actually using medical marijuana, even though they may have to travel to another state to get it. We're actually using it and we're losing out on revenues."
Listen to Finney and Haley discuss medical cannabis below:
Haley said the benefit wouldn't fall simply to the consumers who take the products for their health. The state's agricultural foundation can be relied upon to deliver a superior marijuana crop to companies engaged in manufacturing medicinal products, he said.
A wide range of manufacturing, transportation and other commercial businesses will be required to formulate this new piece of the economy,  he said.
Legalization of medicinal marijuana would provide a modest amount of tax revenue to the cash-strapped state government, but the precise figure wouldn't be known until boundaries of the statute were decided.
If nothing were done to modify state law, Kansas could find itself surrounded by medicinal marijuana states. Nebraska voters had planned to decide Nov. 3 whether to change its constitution to allow sales, possession and consumption of medical marijuana for serious health conditions. However, the Nebraska Supreme Court ordered the amendment removed from the ballot because it violated the state's single-subject rule. Under the proposed amendment, the products would be available to children with consent of a parent or guardian and a health professional. Anyone over 18 years of age with a medical condition would be allowed to use, possess, purchase and produce marijuana.
Colorado long ago legalized medicinal and recreational marijuana, while Missouri and Oklahoma have adopted medicinal marijuana laws.
Finney said law enforcement agencies would likely continue to oppose reform in Kansas. She said it had to do, in part, with the ability of law enforcement agencies to seize property—cash, vehicles and other property—from people accused of drug possession. The revenue has been rolled into law enforcement budgets for many years and would be missed, she said.
Legalization of marijuana would take a bite out of that steady revenue source, but it wouldn't eliminate it because the illegal black market would still be subject to enforcement action.
Medical marijuana reform in Kansas could have a significant impact on the number of people incarcerated, Haley said. The American Civil Liberties Union reported that in 2018 a Black person in Kansas was nearly five times as likely to be arrested for marijuana possession as a white person.
"It's ridiculous how we clog, or how law enforcement has clogged, the system," Haley said. "Black, brown or broke, those are the three that are most prosecuted, are disproportionately so, for these crimes."
This story was first published by Kansas Reflector, which is part of States Newsroom, a network of news bureaus supported by grants and a coalition of donors as a 501c(3) public charity. 
Photo courtesy of Chris Wallis/Side Pocket Images.