States Can't Block Legal Hemp Shipments Within Their Borders, USDA Says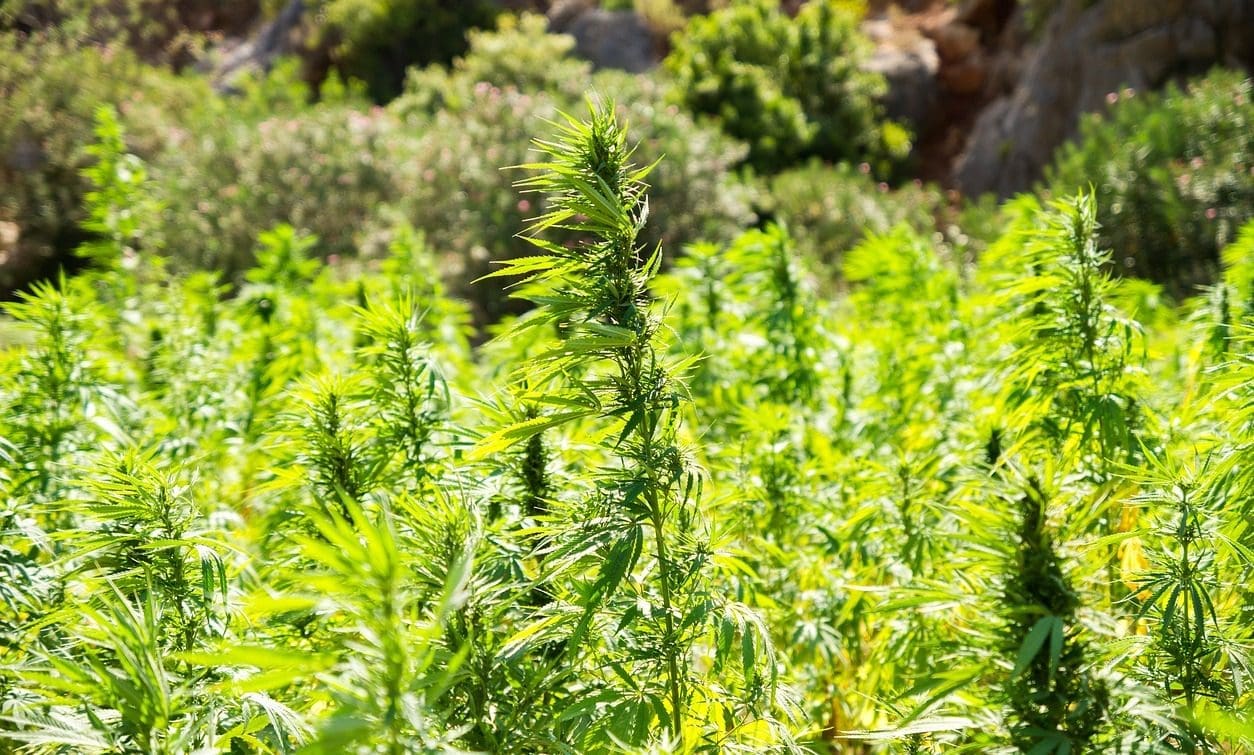 The U.S. Department of Agriculture (USDA) said on Tuesday that hemp can be transported across state lines—even through states that haven't enacted laws allowing the crop's production—and that the descheduling of the plant and its derivatives under the 2018 Farm Bill are already in effect because they are self-executing and do not require further action by federal agencies.
In a four-point legal opinion issued by the agency, USDA specified that hemp has been removed from the Controlled Substances Act (CSA), states and Indian tribes may not prohibit the interstate transportation of lawfully marketed hemp products—including those that fall under the more limited research-focused provisions of the previous 2014 Farm Bill—and that restrictions on participation in the hemp industry apply for individuals with felony drug convictions.
The USDA Office of the General Counsel said that while states and Indian tribes can still control the production of hemp in their respective jurisdictions, interstate commerce must be permitted following the implementation of the agency's hemp regulations.
In the meantime, before any businesses can begin planting, harvesting and processing hemp crops under the new Farm Bill's provisions, however, the USDA must first enact implementing regulations and then approve state-submitted regulatory plans.
"It is also important to emphasize that the 2018 Farm Bill does not affect or modify the authority of the Secretary of Health and Human Services or Commissioner of Food and Drugs to regulate hemp under applicable U.S. Food and Drug Administration (FDA) laws," the agency added, perhaps referring to confusion that has surrounded the question of including hemp-derived CBD in food products and dietary supplements. "USDA expects to issue regulations implementing new hemp production authorities in 2019."
The memo also indicates that people with felony drug convictions—who would otherwise be prohibited from participating in the legal hemp industry for 10 years—are exempted from the ban if their participation began following the passage of the 2014 version of the agriculture legislation but prior to the enactment of the broader 2018 bill.
Another notable aspect of the memo concerns THC derived from hemp.
"Congress has removed hemp from Schedule I and removed it entirely from the CSA," USDA wrote. "In other words, hemp is no longer a controlled substance. Also, by amending Schedule I to exclude THC in hemp, Congress has likewise removed THC in hemp from the CSA."
The 2018 Farm Bill definition of hemp stipulates that a cannabis crop must not contain more than 0.3 percent THC to qualify. THC derived from marijuana remains federally prohibited.
The agriculture bill shifted regulatory responsibility for hemp from the Justice Department to USDA. As such, USDA noted in its legal opinion that "this decontrolling of hemp (and THC in hemp) is self-executing."
"Although the CSA implementing regulations must be updated to reflect the 2018 Farm Bill amendments to the CSA, neither the publication of those updated regulations nor any other action is necessary to execute this removal," USDA wrote. In other words, the Justice Department doesn't have to update its guidance on hemp and its derivatives for the policies to be in effect.
These are some of the most concrete updates that the USDA has offered since the 2018 Farm Bill was signed into law in December 2018. Agriculture Secretary Sonny Perdue has indicated that his department wouldn't be expediting the rulemaking process, but he said that hemp regulations would be implemented ahead of the 2020 planting season.
One of the more consequential takeaways from the legal opinion for industry stakeholders concerns interstate transportation of hemp and its derivatives. USDA explained that a provision of the agriculture legislation "preempts State law to the extent that State law prohibits the interstate transportation or shipment of hemp that has been produced in accordance with" the Farm Bill.
Hemp produced under the 2014 version of the bill also qualifies for the interstate transportation protection, USDA further explained.
A separate memo released on Tuesday clarifies that Indian tribes can continue to engage with states that authorize hemp pilot programs for research purposes but that they, unlike states, cannot themselves authorize hemp research programs.
That second memo doesn't touch on the 2018 version of the bill, but it states that the "law remains unchanged in that Indian tribes, individuals, and entities located in States that do no permit hemp production are ineligible to participate in the growing or cultivation of hemp under the 2014 Farm Bill program."
You can read the USDA hemp memo below:
USDA Hemp Memo by Marijuana Moment on Scribd
TSA Updates Marijuana Rules To Allow Hemp-Derived CBD On Flights
Photo courtesy of Pixabay.
Top Illinois And Michigan Officials Give Marijuana Legalization Advice To Pennsylvania Lieutenant Governor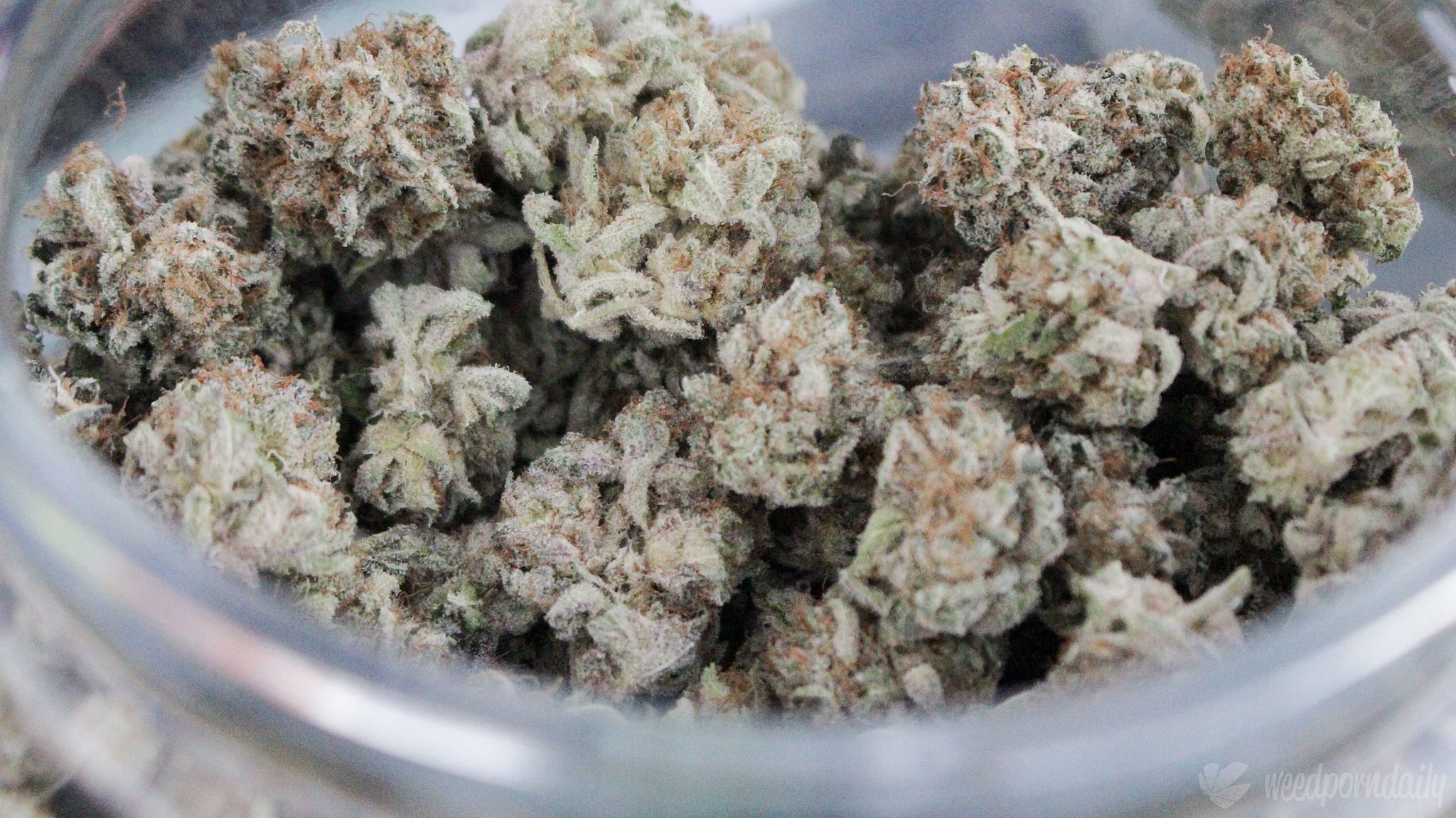 The lieutenant governors of Illinois and Michigan recently gave their counterpart in Pennsylvania some advice on how to approach marijuana legalization in his state.
At a virtual forum on Thursday, Pennsylvania Lt. Gov. John Fetterman (D) put several questions to Illinois Lt. Gov. Juliana Stratton (D) and Michigan Lt. Gov. Garlin Gilchrist (D), asking for tips on how to navigate the policy change as legislators in his state consider his push to enact a legal cannabis system.
"What I hope that Pennsylvania can learn from Michigan is that you can do it right. You do not have to piecemeal this together," Gilchrist said.
Watch along TOMORROW as I talk adult-use legal cannabis with @LtGovStratton and @LtGovGilchrist, whose states have already legalized. pic.twitter.com/dmMqz0hm2Z

— Lt. Gov. John Fetterman (@FettermanLt) September 23, 2020
"When you do it in the right way, it sets you up to create the systems and infrastructure to truly support people as this comes online, to create opportunities for those who have been oppressed and cut out of opportunity because they've been incarcerated or criminalized in the system to be able to participate in the potential prosperity that adult-use cannabis can create for communities in a full and robust and inclusive way," he said.
Fetterman said that, from his perspective, Illinois is "the gold standard of legalizing recreational cannabis" because of how it intentionally approached restorative justice and social equity through reform legislation.
Because Pennsylvania doesn't have a process through which citizens can put initiatives on the ballot, he said he was especially interested in how Illinois crafted an effective cannabis system legislatively.
"We had looked at other states and what was happening in other states, when we did our homework, we realized that really none of the other states had really kind of approached this legislation or their efforts—I think we were the first to do it by legislation—with an intentional lens of equity," Stratton, who purchased cannabis gummies at a dispensary on the state's first day of legal sales, said. "As all of us know, if you're not intentional about equity, it just doesn't happen because of the systems and the systemic racism that we've talked about. It does not happen that you just end up with equity."
"We are working towards making sure that those individuals that were from many of the communities most harmed by the war on drugs could have real opportunity. We're working towards that," she said. "We are repairing the harm of what generations of bad policy—including, again, the war on drugs—has done to these communities that are disproportionately black and brown."
Stratton also emphasized that, under her state's marijuana model, 25 percent of cannabis tax revenue goes toward restorative justice grants for disadvantaged communities. She also noted that Illinois has been consistently "breaking records with sales," even during the coronavirus pandemic. That said, there have been some snags in implementing an equitable model of cannabis business licensing in the state, with several lawsuits filed over the results of a recent application scoring round.
Gilchrist jumped in to offer Fetterman another tip as Pennsylvania navigates through legalization legislation.
"There's another element that I want to discuss that that perhaps is something that you should think about in Pennsylvania, and that is that kind of—I won't call it consensus building per se—but that kind of real and robust and muscular set of community conversations and involvement in the design of implementation is really important," he said.
He said it's important to ensure that there's "accessibility" to enter the industry and remove barriers that keep people from participating.
"You don't want people to be designed out of these opportunities," he said. "And sometimes that can happen, both unintentionally and intentionally."
Fetterman ended the event by reflecting on the increasing bipartisan support around legalization, and both of his guests agreed that their experiences demonstrated as much.
He and Gov. Tom Wolf (D) have been regularly talking about the policy change in recent weeks. At a marijuana reform rally earlier this month, for example, both officials discussed their support for legalization and the need to stand up Pennsylvania's market as more surrounding states pursue legal cannabis models.
Also this month, Wolf took a shot at the GOP-controlled legislature for failing to get the job done. He also floated the idea of passing a bill that would allow the state itself to sell the cannabis to consumers.
While Wolf initially opposed adult-use legalization, he came out in support of the policy change last year after Fetterman led a statewide listening tour last year to solicit public input on the issue.
Shortly after the governor announced that he was embracing the reform, a lawmaker filed a bill to legalize marijuana through a state-run model.
A majority of Senate Democrats sent Wolf a letter in July arguing that legislators should pursue the policy change in order to generate revenue to make up for losses resulting from the COVID-19 pandemic.
The Marijuana Election Has Already Started: Here's What You Need To Know About Early Voting And Registration Deadlines
Photo courtesy of WeedPornDaily.
National Psychedelics Reform Group Releases Handbook On Enacting Decriminalization Locally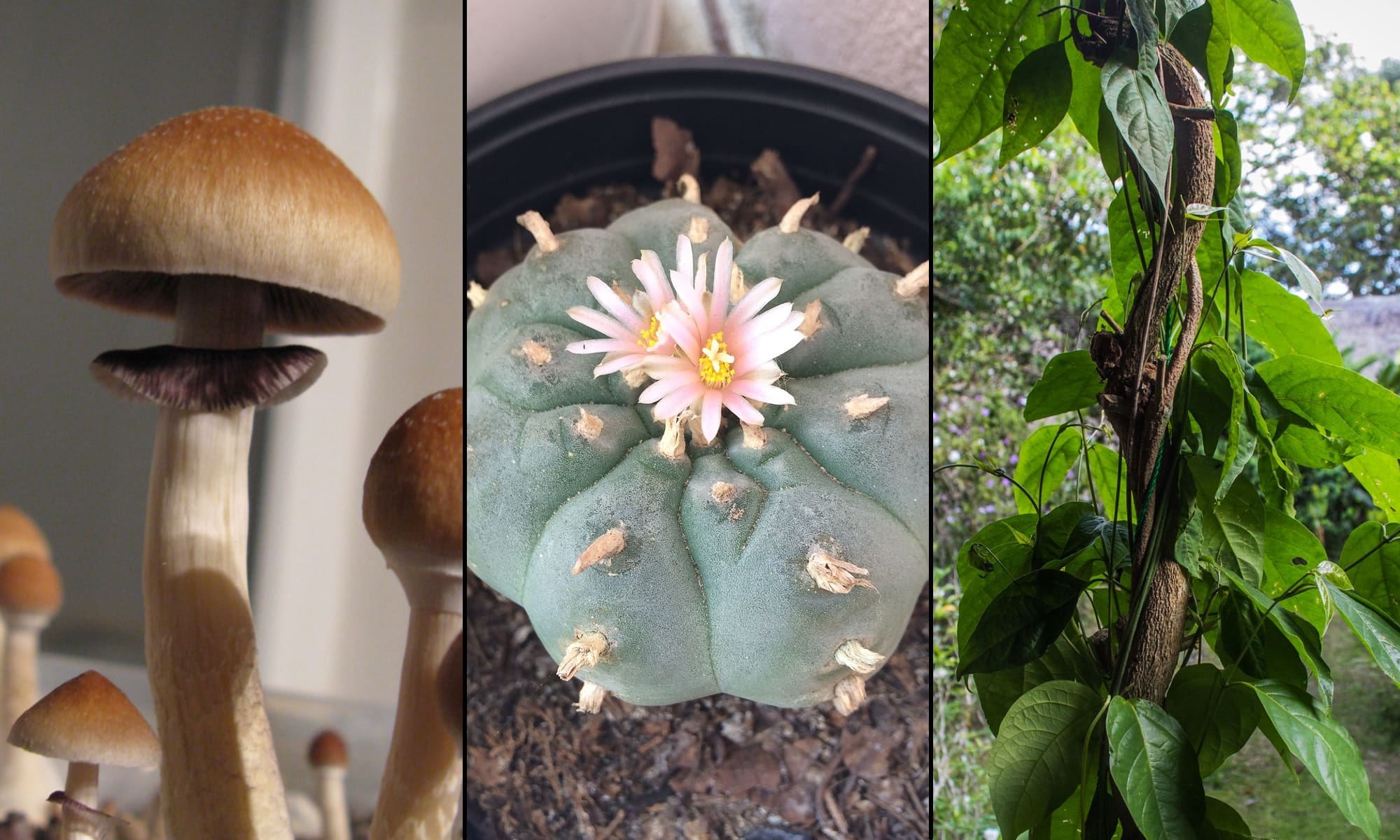 The national psychedelics reform organization Decriminalization Nature (DN) recently released a comprehensive guideline for organizers interested in pursuing local policy changes to lessen the criminalization of entheogenic substances.
DN, which has been behind successful campaigns to make enforcement of laws against plant-and fungi-derived psychedelics among the lowest police priorities in three cities so far, wants to give activists the resources they need to get decriminalization on the books either legislatively or through ballot initiatives. The 123-page document outlines the group's origin, objectives, principles and best practices for accomplishing that feat.
While organizers are given model legislation to present to local legislators in the hopes of advancing reform through city councils and legislatures, they're also encouraged to personalize it to fit the needs of their individual communities.
"Our role is to be present and available to support local efforts, and to steward the values and principles that underlie the core essence of the movement to decriminalize nature: Love, and its offspring's [sic] Compassion, Justice, and Cooperation," DN said in its introduction to the guide.
"We stand at a historical crossroad, a key transition point in our relationship with nature and each other. Our entheogenic allies enable us to heal, understand, and mature our relationships with ourselves, each other, and the planet that birthed us and to which we belong. Join us in spreading awareness of these entheogenic plants and fungi. Join the movement to decriminalize our relationship with nature so we may shift the balance to rebuild a more cooperative, just, and caring world."
The organizer's handbook also includes fact sheets, press release templates and sample educational emails to send to local lawmakers.
Not long after Denver became the first jurisdiction in the U.S. to decriminalize psilocybin mushrooms through a ballot initiative last year, DN activists in Oakland turned to their City Council to pass a resolution deprioritizing enforcement of laws against a wide range of psychedelics including ayahuasca and ibogaine. The local lawmakers approved the measure in a unanimous vote.
Since then, local DN chapters have helped decriminalize entheogenic substances in Santa Cruz and, most recently, Ann Arbor, Michigan. All of these council votes have been unanimous, a testament to the group's focus on educating policymakers while sharing personal stories about the transformative impact that these plants and fungi have had on supporters.
When Washington, D.C. lawmakers declined to take up a psychedelics decriminalization measure, the city's DN chapter took a different approach: they collected enough signatures to qualify a reform measure for the November ballot. And according to recent polling, the odds are strong that it may become one of the next jurisdictions to enact the policy change.
But the movement is just getting started. Activists in more than 100 cities have signaled to DN that they're interested in taking similar steps—and this new guide is one tool they're using to empower those organizers.
Decriminalization isn't the end game, either. The core DN group based in Oakland recently shared follow-up legislation they hope to advance. It would create a regulatory framework to allow for psychedelic healing ceremonies in the city.
Separately, Oregon residents will be voting on an historic ballot initiative this year to legalize psilocybin mushrooms for therapeutic purposes. The state will also see a broader drug decriminalization measure on the ballot that would simultaneously invest fund in expanding substance misuse treatment.
Vermont Democratic Party Platform Calls For Decriminalizing Drugs And Legalizing Marijuana Sales
Photo elements courtesy of carlosemmaskype and Apollo.
Democrats Remove Marijuana Research Bill From House Floor Schedule After Briefly Listing Possible Vote
On Friday afternoon, a bipartisan bill to promote marijuana research was included in a list of legislation that was "scheduled for consideration" on the House floor next week. But hours later, it was removed.
"It was just an error," a spokesperson for House Majority Leader Steny Hoyer (D-MD) told Marijuana Moment. "It's not scheduled for next week."
This is the second cannabis-related scheduling complication to occur within the House this month. The chamber's leadership had previously announced plans to hold a vote on a comprehensive federal cannabis legalization bill this week, but that action was postponed following pushback from certain centrist Democratic members. 
The Medical Marijuana Research Act that was mistakenly included in the list of bills to be taken up next week cleared the House Energy and Commerce Committee earlier this month in a voice vote. The crux of the proposal is to streamline studies, and one notable mechanism through which it would do that is to let researchers obtain cannabis from dispensaries in legal states—a significant departure from current policy that restricts scientists to using marijuana grown under federal authorization.
That could resolve an issue identified by researchers and lawmakers, who complain that marijuana produced at the only existing authorized facility at the University of Mississippi is difficult to access and is chemically closer to hemp than cannabis available on the commercial market.
It's not clear whether that provision will be a sticking point for members who oppose broader marijuana reform if it does eventually get a floor vote. As initially listed on the House's weekly calendar, the bill would have been considered under a process known as suspension of the rules, under which it could advance on an expedited basis with no amendments allowed and which requires at least a two-thirds majority to pass.
The legislation would also establish a simplified registration process for researchers interested in studying cannabis, in part by reducing approval wait times, minimizing costly security requirements and eliminating additional layers of protocol review.
As it was originally drafted, the bill would have made it so researchers could access marijuana from additional federally approved private manufacturers. But an amendment in the nature of a substitute was approved in committee, also via a voice vote, that included the component expanding access to state-legal dispensaries.
In July, the House approved separate legislation that also called for letting researchers study marijuana purchased from businesses in state-legal markets instead of only letting them use government-grown cannabis. The intent of that provision, tucked into a 2,000-plus-page infrastructure bill, was to allow the interstate distribution of such products even to scientists in jurisdictions that have not yet legalized marijuana.
The revised research-focused proposal that the House is poised take up next week also stipulates that nothing about the legislation precludes the U.S. Department of Health and Human Services (HHS) secretary from enforcing Food and Drug Administration restrictions on the method of administration of marijuana, the dosage or number of patients involved in approved studies.
The bill would also make it so there would be no limit on the number of entities that can be registered to cultivate marijuana for research purposes. Additionally, it would require HHS to submit a report to Congress within five years after enactment to overview the results of federal cannabis studies and recommend whether they warrant marijuana's rescheduling under federal law.
While the floor announcement would have represented a positive development for advocates, there's still frustration over the postponement of a vote on the federal descheduling bill—the Marijuana Opportunity, Reinvestment and Expungement (MORE) Act. Certain centrist Democrats reportedly convinced leadership to delay the action, citing concerns about the optics of advancing cannabis reform without first passing another round of coronavirus relief.
The research legislation is being led by the unlikely duo of pro-legalization Rep. Earl Blumenauer (D-OR) and prohibitionist Rep. Andy Harris (R-MD).
During an Energy and Commerce Subcommittee on Health hearing in January—which was requested by four GOP lawmakers last year—federal health and drug officials, including from DEA, acknowledged that the current supply of cannabis for research purposes is inadequate and that scientists should be able to access a wider range of marijuana products.
DEA said four years ago that it would be taking steps to expand the number of federally authorized cannabis manufacturers, but it has not yet acted on applications.
Last year, scientists sued the agency, alleging that it had deliberately delayed approving additional marijuana manufacturers for research purposes despite its earlier pledge.
A court mandated that DEA take steps to make good on its promise, and that case was dropped after DEA provided a status update.
In March, DEA finally unveiled a revised rule change proposal that it said was necessary due to the high volume of applicants and to address potential complications related to international treaties to which the U.S. is a party.
The scientists behind the original case filed another suit against DEA, claiming that the agency used a "secret" document to justify its delay of approving manufacturer applications.
That was born out when the Justice Department Office of Legal Counsel document was released in April as part of a settlement in the case, revealing, among other things, that the agency feels that its current licensing structure for cannabis cultivation has been in violation of international treaties for decades.
But the committee-approved bill states that international treaty obligations "shall not be construed to prohibit, or impose additional restrictions upon, research involving marijuana, or the manufacture, distribution, or dispensing of marijuana, that is conducted in accordance with the Controlled Substances Act, this Act, and the amendments made by this Act."
The legislation has drawn support from a broad array of organizations on both sides of the legalization debate, including Smart Approaches to Marijuana, American Psychological Association, Marijuana Policy Project and American Academy of Neurology.
This story has been updated to reflect that the cannabis research bill will not receive a floor vote next week and was mistakenly included in the House schedule, seemingly due to a clerical error.
The Marijuana Election Has Already Started: Here's What You Need To Know About Early Voting And Registration Deadlines