Seven In Ten Americans Back Expunging Marijuana Convictions, New Poll Finds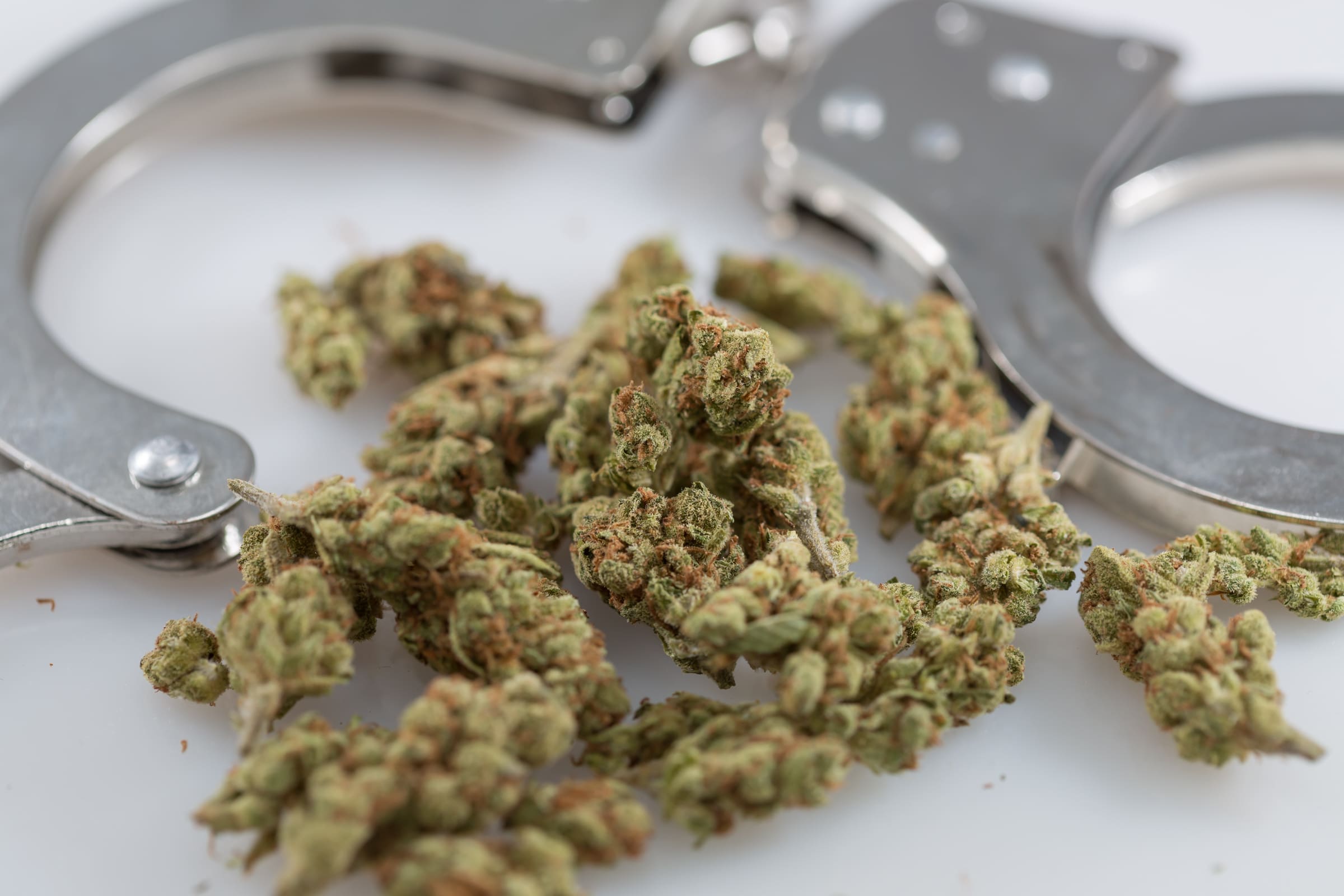 Seven in ten Americans support clearing the records of people with non-violent marijuana convictions, according to a new poll.
The YouGov survey, which was released on Tuesday and involved 7,141 participants, asked whether U.S. adults "support or oppose expunging marijuana-related convictions for non-violent offenders?"
Seventy percent of respondents said they favor the policy, with 46 percent strongly supporting it. There was majority back among every demographic surveyed, including political ideologies, regions of the U.S., age, gender and income level.
Eighty-one percent of Democrats back expungements, compared to 57 percent of Republicans and 69 percent of independents.
Support was strongest in the Midwest and Northeast (72 percent each) and lowest in the South (69 percent).
The findings for where Americans stands on expungements is roughly equivalent to national support for broader marijuana legalization. A poll published by Gallup last month found that 68 percent of respondents were in favor of legalizing cannabis for adult use, which the firm said is its "highest reading" since it started polling voters on the issue in 1969.
70% of Americans support expunging marijuana-related convictions for non-violent offenders:

Democrats – 81%
Republicans – 57%
Independents – 69%https://t.co/KEEHbF94J2 pic.twitter.com/R5le79MNTc

— YouGov America (@YouGovAmerica) December 8, 2020
The release of these survey results come shortly after voters in five states approved initiatives to legalize cannabis for medical or recreational purposes. That includes reform wins in traditionally conservative states such as Montana and South Dakota.
Despite the overwhelming support for the policy change among Democrats, President-elect Joe Biden has so far only backed more modest reforms such as decriminalizing possession and expunging prior cannabis convictions.
But he may feel pressure to adopt a more progressive stance given that the Democratic-controlled House last week approved a bill to federally legalize marijuana.
That piece of legislation also contains a provision to expunge the records of those with federal cannabis convictions.
Biden's Health Secretary Pick Could Help Reclassify Marijuana
Jamaican Government Launches 'Good Ganja Sense' Campaign To Debunk Marijuana Myths
Jamaican officials have launched a campaign that's specifically designed to promote public education around marijuana—an attempt to modernize how residents get information about cannabis.
The centerpiece of the "Good Ganja Sense" campaign is a new website that provides resources and articles on marijuana's health impacts and benefits, seeks to debunk myths about cannabis and features multimedia education materials like this video with an exceptionally catchy jingle:
The Ministry of Health and Wellness officially rolled out the site on Monday. The head of that department, Juliet Cuthbert-Flynn, said in a press release that it contains "several resources that will certainly stimulate more talk about ganja."
"The pages give a background on the campaign, links to media items and also connect directly to the website of the National Council on Drug Abuse," she said. "It has a contact form too, so you can get in touch with the 'Good Ganja' team."
"We are in a digital world where people are finding information for themselves, and the information may be false or it very well may be true, depending on where they go," Cuthbert-Flynn said. "Ganja will no longer be underpinned by what has been passed down through oral traditions and old tales, but fact-based information that is now available at the fingertips."
As part of that effort to deliver facts on cannabis issues, the new site features a myth-busting section that debunks notions that marijuana use makes people lazy, that it lowers sperm count, that it leads people to seek out more dangerous drugs and more.
One section focuses on whether marijuana can cause fatal overdoses, citing a Drug Enforcement Administration fact sheet that reports that no cannabis-causes overdose death has ever been reported.
"Thanks, DEA," the site says. "The experts have spoken."
The education effort also features bus ads that urge people to "Burn Ganja Myths" and instead "Go With The Science."
Officials discussed the launch of the new website at a press briefing on Thursday.
There's perhaps no country more closely affiliated with cannabis culture than Jamaica, and officials representing the island have worked to build upon that reputation.
In 2018, for example, a Jamaican lawmaker declared marijuana the country's "birthright" and called for the expedited research and development of indigenous strains.
Former Minister of Industry, Commerce, Agriculture and Fisheries Audley Shaw also said while he was in office in 2019 that the Jamaican government would be putting pressure on the U.S. Congress to approve bipartisan legislation that would shield banks that service state-legal marijuana businesses.
Despite the strong cultural ties between Jamaica and ganja, however, Cuthbert-Flynn says that there's been a knowledge gap on the science of marijuana that's left many residents relying on word of mouth for information.
"We know very well too, the ills and thrills associated with the Internet—much false health information has been spread far and wide through technology, but today, we can put the right information out into the space," she said. "But now, with science and technology combined, Jamaica now has in its arsenal, a resource that puts into context, legislation, medical information and an overall evidence-based dialogue that can change the attitudes and behaviors that Jamaicans hold towards ganja."
Top Federal Drug Official Says There's 'No Evidence' That Occasional Marijuana Use Is Harmful For Adults
Photo courtesy of Mike Latimer.
Top Federal Drug Official Says There's 'No Evidence' That Occasional Marijuana Use Is Harmful For Adults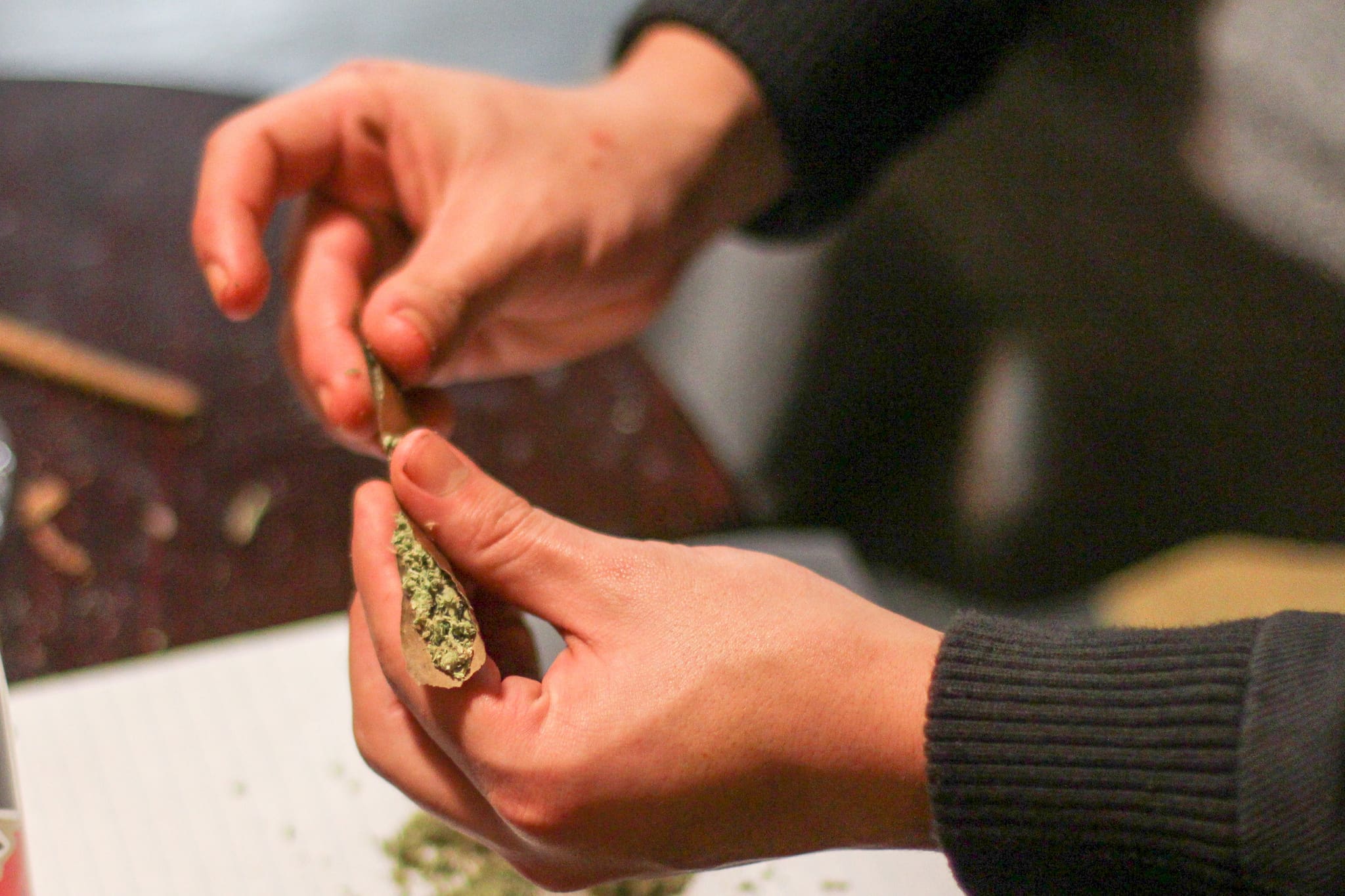 The head of the nation's top federal drug research agency says that she's yet to see evidence that occasional marijuana use by adults is harmful.
National Institute on Drug Abuse (NIDA) Director Nora Volkow made the remarks in an interview with FiveThirtyEight that was published on Tuesday. It's a notable admission given that the agency has historically gone to great lengths to highlight the potential risks of cannabis consumption.
"There's no evidence to my knowledge that occasional [adult] marijuana use has harmful effects. I don't know of any scientific evidence of that," Volkow said. "I don't think it has been evaluated. We need to test it."
The quote stood out in an article that generally attempts to highlight possible risks of cannabis use while providing an overview of studies that run the gamut on marijuana health impacts. Volkow also said she found it "surprising" that research has indicated that cannabis consumers tend to have a lower body mass index (BMI).
"BMI is lower in marijuana users, and that was very surprising, and yet we know that high BMI, particularly the older you get, can have negative effects," she said. "This is why we need to study it."
This is certainly not to say that the NIDA director supports marijuana commercialization efforts. But to advocates, it's encouraging to see a federal health official rely on the science and acknowledge that, as it stands, the evidence hasn't pointed to serious harms for adults who occasionally use cannabis.
She did tell FiveThirtyEight that she is "absolutely" concerned about use by young people and said that daily consumption of high-THC products ""can have harmful effects even on the adult brain."
But Volkow has taken a fairly level-headed approach to marijuana, pointing out potential dangers for adolescents and pregnant women, for example, while at the same time acknowledging that her expectations about the impact of state-level reforms haven't always come to fruition.
For example, she recognized in a podcast interview released in August that cannabis legalization has not led to increased youth use despite her prior fears, and she spoke about the therapeutic potential of certain psychedelics that have long been deemed "dangerous" under federal law.
The official has also emphasized the need to address substance misuse with a public health lens, rather than subject people to criminalization for using drugs.
She said in an op-ed earlier this month that "stigma remains one of the biggest obstacles to confronting America's current drug crisis," and the government bears some responsibility in perpetuating those stigmas.
"Government policies, including criminal justice measures, often reflect—and contribute to—stigma," she said. "When we penalize people who use drugs because of an addiction, we suggest that their use is a character flaw rather than a medical condition. And when we incarcerate addicted individuals, we decrease their access to treatment and exacerbate the personal and societal consequences of their substance use."
Volkow also talked about how decriminalization, coupled with increased treatment, would represent a superior alternative to incarcerating people over drugs in a recent interview with Marijuana Moment.
In other recent remarks, she argued that there's no need for further research to prove that the criminalization of drugs has disproportionately impacted communities of color.
And when it comes to marijuana research, the official has said that scientists should be allowed to investigate products from state-legal dispensaries instead of using only government-grown plants.
NIDA separately submitted a report to congressional lawmakers emphasizing that the Schedule I status of controlled substances like cannabis is preventing or discouraging research into their potential risks and benefits.
It also said that current restrictions that block scientists from studying the actual cannabinoid products that consumers can purchase at dispensaries is impeding research to an extent that constitutes a public health concern.
Credit Unions Urge Congress To Pass Marijuana Banking Reform Through Defense Bill
Photo courtesy of Martin Alonso.
New York City Opens First Safe Consumption Sites For Illegal Drugs In The U.S.
New York City is officially the first jurisdiction in the U.S. to open safe consumption sites where people can use currently illicit drugs in a medically supervised environment and receive treatment resources.
It's a harm reduction service that advocates have long argued could serve a critical role in reducing the overdose crisis. Other cities like Philadelphia and San Francisco have moved to allow safe consumption sites, but legal and political challenges have kept the facilities from opening.
The first two sites will begin operating on Tuesday, located at existing facilities that provide syringe exchange services, Mayor Bill de Blasio's (D) office announced.
For more than 29 years, we have dedicated our lives to ending #overdose deaths & the criminalization & stigma associated with substance use. Being the 1st OPC site in the US is an honor & incredible step forward in ending the #overdosecrisis #wearethemedicine #THISSITESAVESLIVES pic.twitter.com/3NuuDCSh9C

— NYHRE (@NYHarmReduction) November 30, 2021
"New York City has led the nation's battle against COVID-19, and the fight to keep our community safe doesn't stop there. After exhaustive study, we know the right path forward to protect the most vulnerable people in our city. And we will not hesitate to take it," de Blasio said in a press release.
"Overdose Prevention Centers are a safe and effective way to address the opioid crisis," he said. "I'm proud to show cities in this country that after decades of failure, a smarter approach is possible."
According to an @nycHealthy study, these sites could save 130 lives a year from overdose. During 2020, over 2,000 people died of a drug overdose in New York City, the highest number since reporting began in 2000. https://t.co/ieZozFxyqz

— Commissioner Dave A. Chokshi, MD (@NYCHealthCommr) November 30, 2021
What remains to be seen is how the federal Justice Department will approach the novel centers. Under the Trump administration in 2019, DOJ sued to block a Philadelphia non-profit, Safehouse, from opening a safe injection site. In October, the Supreme Court rejected a request to hear a case on the legality of establishing the facilities.
The current secretary of the U.S. Department of Health and Human Services (HHS), Xavier Bacerra, recently signaled that the Biden administration would not move to block the establishment safe injection sites, stressing that "we are literally trying to give users a lifeline."
But a department spokesperson later walked those remarks back, stating that "HHS does not have a position on supervised consumption sites" and the "issue is a matter of ongoing litigation." In any case, it would be up to DOJ to decide whether to pursue operators of the facilities under the Controlled Substances Act.
Bacerra was among eight top state law enforcement officials who filed an amicus brief in support of the Safehouse's safe injection site plan when he served as California's attorney general.
Advocates have put the current situation in no uncertain terms. They say the harm reduction centers could mean the difference between life and death for countless Americans who consume currently illegal drugs.
In New York City specifically, the health department conducted a feasibility study that found the safe consumption sites could save as many as 130 lives per year.
"The national overdose epidemic is a five-alarm fire in public health, and we have to tackle this crisis concurrently with our COVID fight," Health Commissioner Dave Chokshi said. "Giving people a safe, supportive space will save lives and bring people in from the streets, improving life for everyone involved. Overdose prevention centers are a key part of broader harm reduction."
The nonprofits New York Harm Reduction Educators and Washington Heights Corner Project will run the operations with plans to merge and expand under the name OnPoint NYC.
The national overdose epidemic is a five-alarm fire in public health, and we have to tackle this crisis concurrently with our #COVID19 fight. Giving people a safe, supportive space will save lives. Overdose prevention centers are a key part of broader harm reduction.

— Commissioner Dave A. Chokshi, MD (@NYCHealthCommr) November 30, 2021
The Biden administration has generally promoted the concept of harm reduction as part of its drug policy, but it hasn't formally weighed in on safe consumption sites in particular.
Chokshi told The New York Times that he's had "productive conversations" with state and federal officials and feels the New York City facilities will be permitted to operate based on "a shared sense of urgency" to curb the overdose crisis.
Manhattan District Attorney Cyrus Vance Jr., meanwhile, said that "we have always been trying to strike the right balance between enforcement, rehabilitation and prevention."
"I would rather have people who are going to shoot up do it in a safe and secure venue as opposed to a McDonald's bathroom, an alleyway or a subway staircase," he said.
The legal complication for these harm reduction sites is principally related to a so-called federal "crack house statute" that makes it a felony to use a location for the manufacturing, distribution or consumption of controlled substances.
"We applaud Mayor de Blasio for showing leadership in fighting deadly overdoses in New York City by moving to establish Overdose Prevention Center pilots amid the worst-ever year for overdose deaths in New York," Kassandra Frederique, executive director of the Drug Policy Alliance, said.
"While other politicians have pointed to the lack of clarity in the Department of Justice's position on overdose prevention centers as an excuse for inaction, the Mayor has clearly stated that saving lives is more important to New York City," she said.
Yes. It's real. We're finally doing it! https://t.co/uHEADWHYE3

— CORNER Project (@cornerproject) November 30, 2021
Michael Botticelli, the former director of the Office of National Drug Control Policy (ONDCP) under the Obama administration, told the Times that "many cities have been waiting for someone to go first, particularly to see what the federal Department of Justice reaction is going to be."
"It's hugely important, not just from a public health perspective but for other communities around the country that have been contemplating this to be able to point to New York City and say we are doing this in the United States," Botticelli, who was in a position to provide guidance on these harm reduction issues while in office, said.
The current ONDCP head, Rahul Gupta, has faced criticism from advocates over his harm reduction record. As commissioner for the West Virginia Department of Health and Human Resources Bureau for Public Health, he oversaw the decertification of a syringe access program that was designed to mitigate the spread of diseases like HIV and offer resources to people with substance misuse disorders.
As the national conversation around drug policy and substance misuse continues to evolve, support for harm reduction centers has expanded outside of traditional advocacy circles.
A coalition of 80 current and former prosecutors and law enforcement officials—including one who is Biden's pick for U.S. attorney of Massachusetts—also previously filed a brief urging the Supreme Court to take up Safehouse's safe consumption case.
While New York City is the first to open the harm reduction centers, the governor of Rhode Island did sign a historic bill in July to establish a safe consumption site pilot program.
Massachusetts lawmakers advanced similar legislation last year, but it was not ultimately enacted.
A similar harm reduction bill in California, sponsored by Sen. Scott Wiener (D), was approved in the state Senate in April, but further action has been delayed until 2022.
Credit Unions Urge Congress To Pass Marijuana Banking Reform Through Defense Bill