Senate Votes To Let People Who've Used Marijuana Work At Intelligence Agencies Like CIA And NSA As Part Of Defense Bill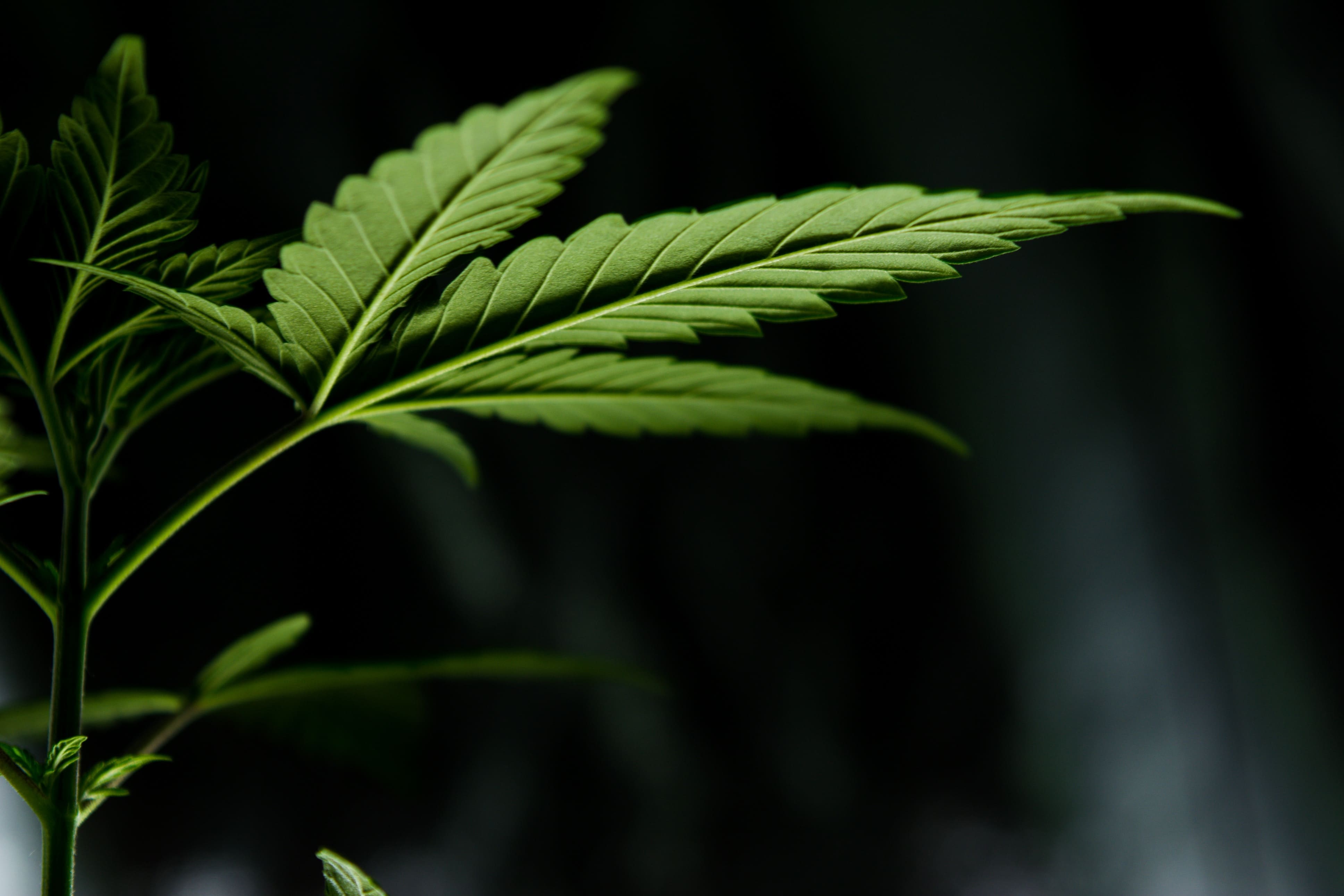 The U.S. Senate has approved a large-scale defense bill that includes provisions to bar intelligence agencies like the CIA and NSA from denying security clearances to applicants solely due to their past marijuana use.
Senators adopted a number of amendments to the National Defense Authorization Act (NDAA) on Thursday before approving the overall legislation. That included attaching the full text of the separate Intelligence Authorization Act, which was itself previously amended in committee last month to include the cannabis provision from Sen. Ron Wyden (D-OR).
Previously, the senator filed a broader amendment to last year's version of the authorization legislation that would have prevented employment discrimination based on prior or present cannabis use at any federal department, not just those dealing with intelligence.
But the provision was scaled back under a second-degree amendment from the committee chairman before being adopted by the panel. And then the reform was ultimately quashed altogether when two GOP senators objected to attaching the intelligence bill to the NDAA on the floor if it included the marijuana language.
But that level of pushback did not happen this year, and now the full Senate has signed off on protecting people from losing security clearances because of prior marijuana use.
"Notwithstanding any other provision of law, the head of an element of the intelligence community may not make a determination to deny eligibility for access to classified information to an individual based solely on the use of cannabis by the individual prior to the submission of the application for a security clearance by the individual," the newly approved provision says.
Sen. Michael Bennet (D-CO), who cosponsored the reform in committee along with Wyden and Sen. Martin Heinrich (D-NM), said in a press release that it will "modernize workforce recruitment by prohibiting intelligence community agencies from denying a security clearance to individuals based solely on past use of cannabis."
A newly published Senate Intelligence Committee report on the larger legislation shows that the panel approved the marijuana provision by a party-line vote of 10 to 7 last month.
"As more states legalize cannabis, it becomes less and less tenable to deny security clearances to those who have used it," Wyden said in remarks inserted into the report. "The amendment…will help the Intelligence Community recruit the qualified personnel needed to protect the country."
The senator had also filed a separate broader amendment in committee that would have "prohibited the head of any U.S. Government agency from denying an individual's eligibility for access to classified information based solely on the individual's cannabis use prior to submitting a security clearance application," but ultimately withdrew it without a vote, the report says.
The White House on Thursday issued a statement of administration policy that expresses concerns with several provisions of the NDAA legislation, but is silent on the cannabis language.
House intelligence legislation, meanwhile, has cleared committee in that chamber but has not yet come up for floor consideration—and at this point contains no cannabis provisions.
The Senate-approved discretionary policy change was less far reaching than a related amendment that Rep. Robert Garcia (D-CA) tried to attach to the House version of the NDAA that would have prevented the denial of security clearances for federal jobs based solely on prior cannabis use—but was ultimately not made in order for floor consideration by the Rules Committee, nor were more than a dozen other drug policy reform proposals.
It's not yet clear if efforts to attach similar provisions will be made, or whether they will succeed, when the separate intelligence bill comes before the House Rules Committee.
There were other marijuana-related amendments proposed for the Senate NDAA this round, including a proposal to legalize medical cannabis for military veterans, but they also were not ultimately considered.
Wyden also sought to revise the defense bill with a separate amendment to make it so prior use of marijuana "may be relevant, but not determinative, to adjudications of the eligibility of the individual for access to classified information or the eligibility of the individual to hold a sensitive position." But that did not advance either.
Meanwhile, on the House side, bipartisan lawmakers filed a standalone bill on Thursday to protect people from being denied federal employment or security clearances due to marijuana use—and to provide relief for people who lost opportunities due to cannabis in the past.
—
Marijuana Moment is tracking more than 1,000 cannabis, psychedelics and drug policy bills in state legislatures and Congress this year. Patreon supporters pledging at least $25/month get access to our interactive maps, charts and hearing calendar so they don't miss any developments.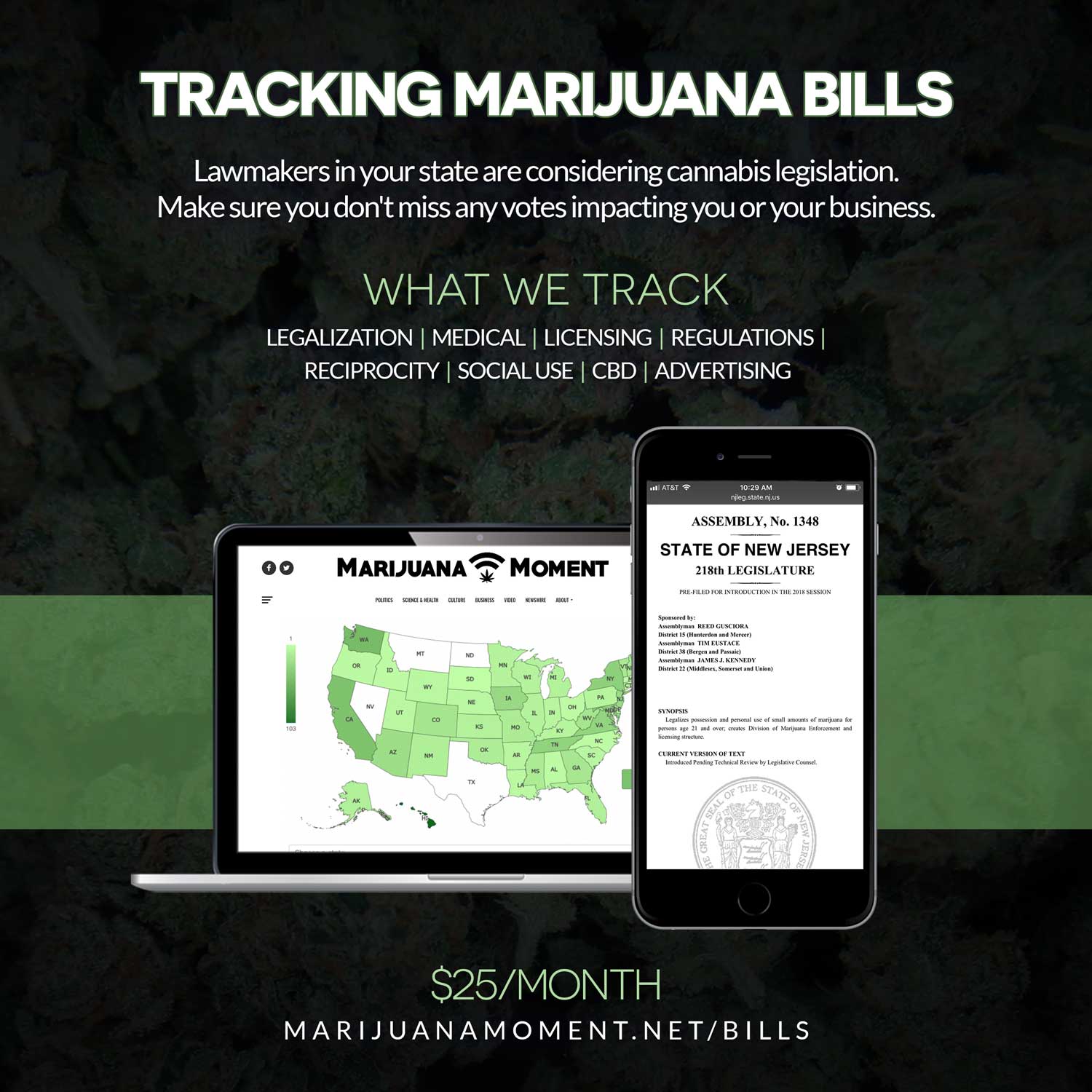 Learn more about our marijuana bill tracker and become a supporter on Patreon to get access.
—
The Director of National Intelligence (DNI) issued a memo in 2021 saying that federal employers shouldn't outright reject security clearance applicants over past use and should also use discretion when it comes to those with cannabis investments in their stock portfolios.
Meanwhile, the U.S. Secret Service (USSS) recently updated its employment policy to be more accommodating to applicants who've previously used marijuana, making it so candidates of any age become eligible one year after they last consumed cannabis. Previously, there were stricter age-based restrictions.
The federal Bureau of Alcohol, Tobacco, Firearms and Explosives (ATF) has also revised its cannabis rules for job applicants. Applicants who've grown, manufactured or sold marijuana in compliance with state laws while serving in a "position of public responsibility" will no longer be automatically disqualified.
FBI updated its hiring policies in 2020 to make it so candidates are only automatically disqualified from joining the agency if they admit to having used marijuana within one year of applying. Previously, prospective employees of the agency could not have used cannabis within the past three years.
Late last year, draft documents obtained by Marijuana Moment showed that the federal Office of Personnel Management (OPM) was proposing to replace a series of job application forms for prospective workers in a way that would treat past cannabis use much more leniently than under current policy.
The Biden administration instituted a policy in 2021 authorizing waivers to be granted to certain workers who admit to prior marijuana use, but certain lawmakers have pushed for additional reform.
A recent survey found that 30 percent of those between the ages of 18 and 30 have either declined to apply or withdrawn applications for federal jobs because of strict marijuana policies required for security clearances.
Minnesota Republicans Push Special Session To Address 'Glaring Issues' In Marijuana Legalization Law Taking Effect On Tuesday