Schumer & McConnell team up to legalize hemp (Newsletter: May 7, 2018)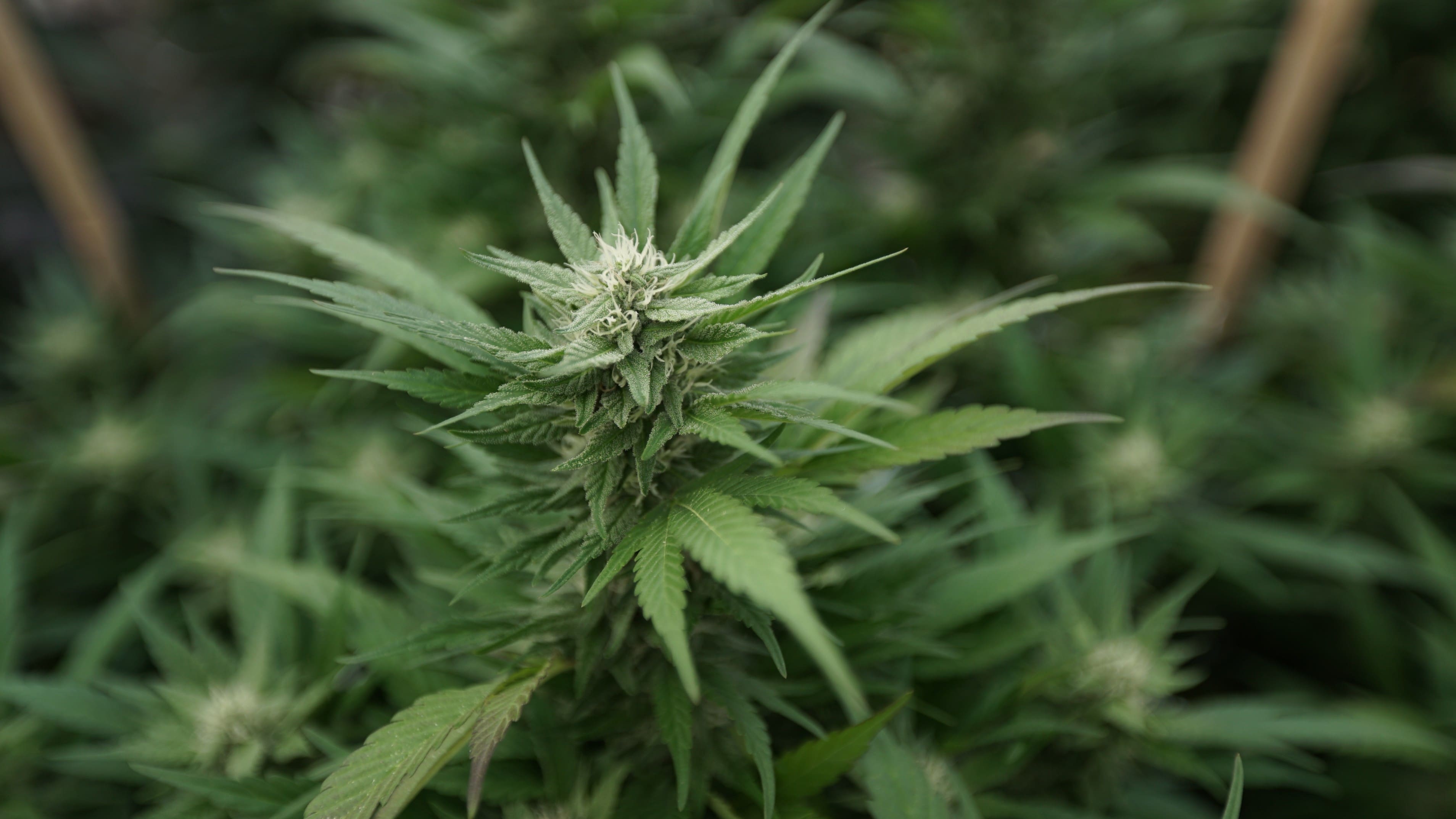 MO ballot signatures filed; Why is DEA trying to kick cannabis off ballot?; Does Sanders back legalizing all drugs?
Subscribe to receive Marijuana Moment's newsletter in your inbox every weekday morning. It's the best way to make sure you know which cannabis stories are shaping the day.
Your support makes Marijuana Moment possible…

Thanks so much to Max Mausner and a growing number of other readers who recognize that cannabis news doesn't just come to light by itself and are supporting Marijuana Moment's ongoing investigative and reporting work with monthly Patreon pledges.

/ TOP THINGS TO KNOW

U.S. Senate Minority Leader Chuck Schumer (D-NY) says he is cosponsoring Majority Leader Mitch McConnell's (R-KY) hemp legalization bill.

Marijuana Moment is beginning to dig into why a U.S. Drug Enforcement Administration task force is part of an effort to remove a medical cannabis measure from Utah's ballot.

Two separate Missouri groups submitted likely more than enough signatures to place competing medical cannabis measures on the state's November ballot.

U.S. Sen. Bernie Sanders (I-VT) suggested that he supports legalizing drugs beyond just marijuana.

/ FEDERAL

Roll Call says that 280E reform for marijuana businesses could potentially be included in a package of tax extenders expected to move later this year or early in 2019.

The Federal Bureau of Prisons reversed a policy that made it much harder for inmates to access books.

Congressman Earl Blumenauer (D-OR) is asking the U.S. Small Business Administration to rescind guidance disallowing businesses that derive any assets from sales to the marijuana industry from being eligible for loans.

Congressman Ruben Kihuen (D-NV) tweeted, "Proud to support #HR1227 Ending Federal Marijuana Prohibition Act – which eliminates federal criminal penalties for possessing & growing marijuana. This legislation also gives states the power & flexibility to establish their own marijuana policies free from federal interference."

Congressman Dwight Evans (D-PA) tweeted, "Indivs are being thrown into jail b/c their possession of marijuana. That's why I co-sponsored @TulsiGabbard & @RepTomGarrett bill, HR 1227—the Ending Federal Marijuana Prohibition Act of 2017. This bill would eliminate fed criminal penalties for possessing & growing marijuana!"

Congressman Ro Khanna (D-CA) welcomed U.S. Sen. Dianne Feinstein's (D-CA) marijuana policy shift. And he tweeted, "Legalizing marijuana across America is a huge first step, but would be incomplete without also expunging prior convictions and investing in the communities of color most impacted by the 'War on Drugs.' Real criminal justice reform must include restorative justice."

/ STATES

New York Democratic gubernatorial candidate Cynthia Nixon spoke at a marijuana rally.

Ohio Democratic gubernatorial candidate Dennis Kucinich tweeted, "It's not enough to decriminalize cannabis when the majority of those warehoused for possession are people of color. In Ohio, we must legalize cannabis and ensure the swift release of low-level, non-violent offenders. No more waiting. No more lawmakers dragging their feet."

A California assemblyman shared a marijuana vape pen with musician Melissa Etheridge on stage at an event. Meanwhile Republican gubernatorial candidate John Cox tried to clarify previous comments about hospitalizing cannabis consumers.

Michigan's House speaker says it's unlikely lawmakers will vote to enact marijuana legalization in lieu of letting voters decide on the ballot, but it is possible. Separately, an advisory board recommended adding 10 new conditions as qualifying for medical cannabis.

Wisconsin law enforcement officials issued a memo saying CBD products are not legal under the state's hemp law. Gov. Scott Walker (R) is asking lawmakers to clarify the situation.

A New Hampshire court ruled that a federal-state police dragnet intended to arrest drivers for marijuana weeks before decriminalization took effect was illegal.

The Colorado Senate Finance Committee unanimously defeated a bill to require tracking of marijuana by inserting a foreign agent into products.

The Boston Globe examines the equity provisions of Massachusetts's legal marijuana law.

Washington State regulators sent a bulletin about a potential phishing hacking attempt on marijuana businesses.

An analysis found that Florida doctors certified to recommend medical cannabis were 2.8 times as likely as other doctors to have been disciplined by the Board of Medicine, and 2.4 times as likely to have been charged with a crime.

Alaska regulators will consider marijuana rule changes and license applications at a Monday meeting.

/ INTERNATIONAL

A year after a law Mexican law allowing medical cannabis was enacted, regulators still haven't published implementing rules.

/ ADVOCACY

A coalition of prohibitionists including Colorado Christian University and Marijuana Accountability Coalition are asking Denver officials to bar people under 21 years of age from attending cannabis festivals.

The Drug Policy Alliance's Maria McFarland Sánchez-Moreno says anti-marijuana moves by U.S. Attorney General Jeff Sessions have actually helped spur momentum for reform.

/ SCIENCE & HEALTH

A study concluded that "after 3 months treatment, [medical cannabis] improved quality of life, reduced pain and opioid use, and lead to cost savings."

A survey found that "palliative care providers endorse cannabis for a wide range of palliative care symptoms, end-of-life care generally, and as an adjuvant medication."

A study of rats suggested that "acute treatment with cannabis alleviates the malathion-induced brain and hepatic injury."

Michael Pollan looks at the resurgence of psychedelic science in the Wall Street Journal.

/ OPINION & ANALYSIS

The Globe and Mail editorial board says Canada's Senate should not delay marijuana legalization.

/ BUSINESS  

Rhode Island medical cannabis sales are on pace for a 33% increase over 2017.

/ CULTURE     

Musician Dave Navarro tweeted, "I don't use [marijuana] but I think it's medicinal properties are beneficial to some and I support those who enjoy it recreationally."

Make sure to subscribe to get Marijuana Moment's daily dispatch in your inbox.
Photo courtesy of Chris Wallis // Side Pocket Images.