Montana Governor Signs Marijuana Legalization Implementation Bill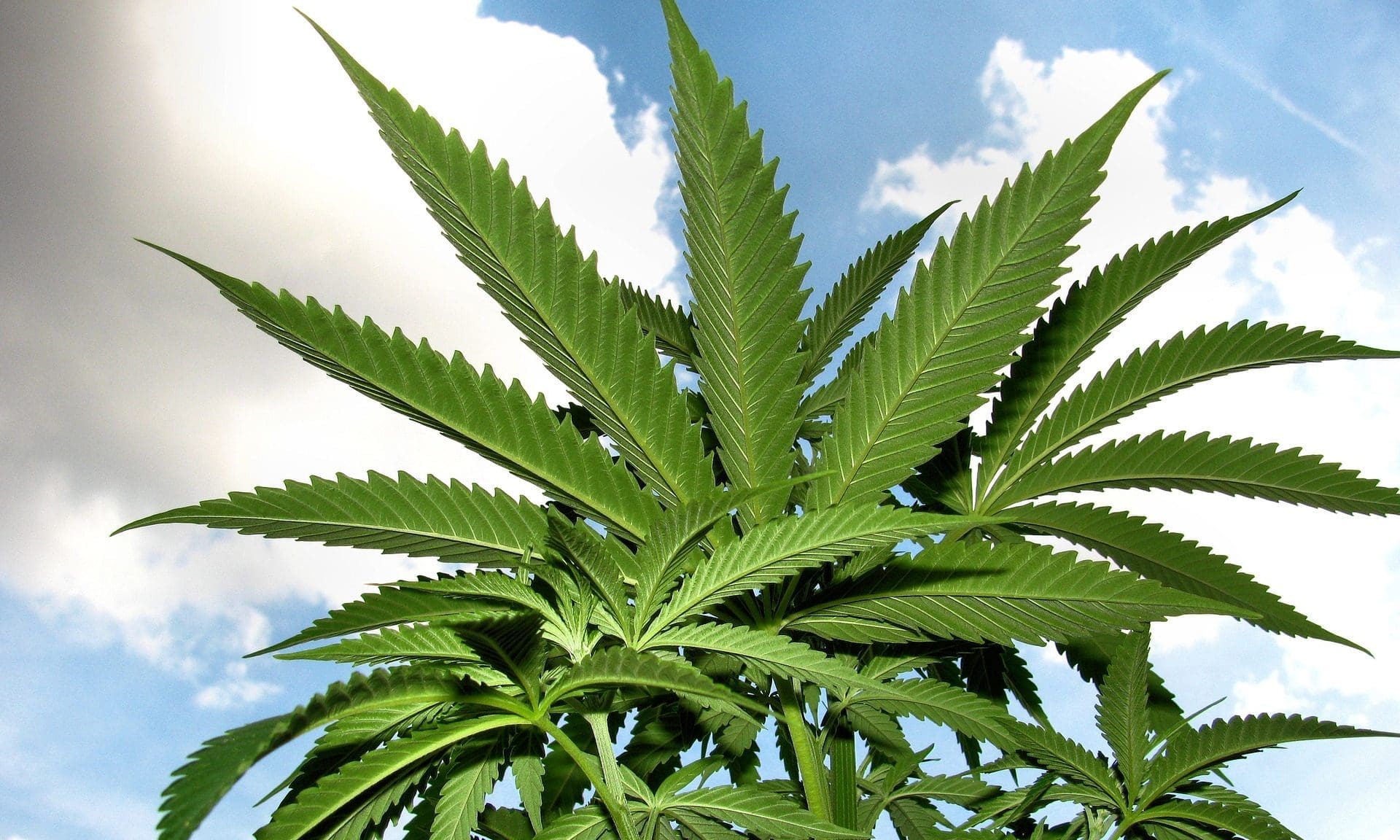 The legislation makes some changes to the voter-approved cannabis measure but is closer to the ballot initiative than some plans lawmakers floated this session.
By Arren Kimbel-Sannit, Daily Montanan
Montana Gov. Greg Gianforte (R) on Tuesday signed House Bill 701, landmark legislation that implements and regulates the recreational marijuana program that voters approved in a ballot initiative last year and funds a substance abuse prevention program that the new governor has championed since his first days in office.
The bill, sponsored by Rep. Mike Hopkins, R-Missoula, followed a long and bumpy path to the governor's desk, emerging among a slew of other proposals in the back half of the session. Even on the 67th Legislature's final day, the Senate considered an ultimately failed proposal to alter HB701's carefully negotiated taxation and revenue allocation structure and significantly tighten medical card requirements.
Under HB701, retail sails of recreational marijuana for adults 21 and older will begin in January of next year. The half of Montana counties that voted for I-190, the ballot initiative legalizing adult-use cannabis, will have recreational in their borders by default, while voters in the the other half of counties will have to take an affirmative action to bring recreational marijuana in their boundaries if so desired. Recreational pot will be taxed at 20 percent, while medical marijuana will retain a 5 percent tax. The bill also moves operation and regulation of the state's marijuana program from the Department of Public Health and Human Services to the Department of Revenue.
And it creates a special drug court to handle the review and possible resentencing or expungement of past marijuana-related convictions, a key goal of criminal justice advocates for the marijuana program.
The new marijuana law also uses tax revenues from the sale of the product—which could reach tens of millions of dollars a year, depending on the estimate—to help finance the HEART Fund, a drug treatment program that would dole out state money to local organizations and non-profits to fill gaps in the continuum of substance abuse care and prevention services, Gianforte's office said.
With marijuana revenues, federal Medicaid match dollars and an infusion of tobacco settlement funds, the governor's office estimated that the HEART Fund—short for Healing and Ending Addiction through Recovery and Treatment—could invest $25 million a year in substance abuse treatment.
"From the start, I've been clear that we need to bring more resources to bear to combat the drug epidemic that's devastating our communities," Gianforte said in his statement. "Funding a full continuum of substance abuse prevention and treatment programs for communities, the HEART Fund will offer new supports to Montanans who want to get clean, sober, and healthy."
How much to tax pot and what to do with the money formed the core of debate over HB701. I-190 laid out a plan for revenues from a 20 percent tax to fund veterans services, park and trail maintenance and the acquisition of conservation easements through Habitat Montana. But the initiative, which passed with a healthy 57 percent of the vote, was quickly challenged in court, as only the Legislature has the constitutional authority to appropriate state funds. The suit is still ongoing.
So lawmakers this session set about drafting plans to spend or save the money themselves. Some conservatives favored a plan to lower the tax on recreational pot, fearing that a 20 percent levy would drive consumers to the black market, and put revenues in an interest-bearing trust fund that could be used to defray negative effects of legalization further down the line. Democrats wanted to hew as close to I-190 as possible, arguing that anything else disregarded the will of the voters and the pro-public lands ethos that underlies much of Montana politics.
Initially, HB701 made minor investments in parks, trails and non-game wildlife, paid into the HEART Fund at a rate of $6 million a year and left the rest to the general fund. But regular agitation from conservation groups and a deal struck in the Senate restored part of I-190's funding structure, albeit on a delayed schedule, and revived many of its other provisions, earning support from initiative backers and authors who had been hesitant to embrace any legislative changes to I-190 earlier in the session.
"Since January, we've been focused on implementing the will of Montana voters in a safe, responsible, and appropriately regulated manner. House Bill 701 accomplishes this," Gianforte said in a press statement sent out after he signed the bill May 18.
This piece was first published by Daily Montanan.
Louisiana Marijuana Legalization Effort Stalls After House Rejects Complementary Tax Proposal
Marijuana Banking Sponsor Discusses Path Through Senate After House Approves Reform For Fifth Time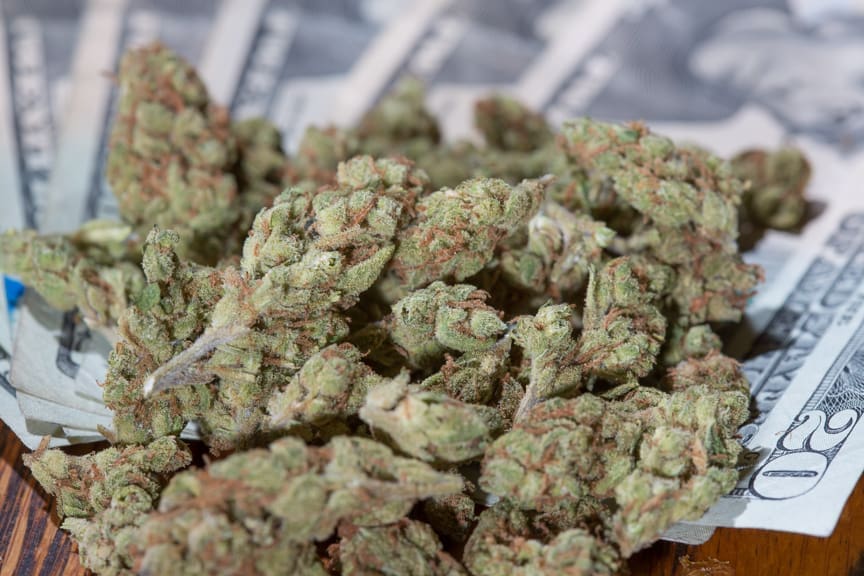 Tuesday marked the fifth time that the U.S. House of Representatives has passed legislation to protect banks that work with state-legal marijuana businesses. And the lead sponsor of that reform, Rep. Ed Perlmutter (D-CO), tells Marijuana Moment that he does think "the fifth time is the charm" to finally get the measure through the Senate and onto the president's desk.
The Secure and Fair Enforcement (SAFE) Banking Act has previously passed as standalone bills and as provisions tucked into broader bills. On Tuesday, the House attached it to large-scale defense spending legislation in a voice vote, raising hopes that the must-pass National Defense Authorization Act (NDAA) could be vehicle to actually advance cannabis banking reform into law.
In a phone interview on Wednesday, Perlmutter spoke to Marijuana Moment about next steps for the legislation, the barriers that need to be overcome and even joked about how to spell "superfluous," a term that some members said this week might apply to a marijuana banking amendment in the context of defense spending legislation.
Over the years that the congressman has sponsored this reform, he's pushed back against criticism that it would primarily benefit industry stakeholders, arguing that it is an imperative public safety issue that would help state-legal marijuana businesses access financial institutions and stop operating on a largely cash-only basis that makes them targets of crime. And while some might question the germaneness of attaching it to NDAA, both he and even one GOP lawmaker made the case on the House floor on Tuesday that it would bolster national security by hampering international drug cartels operating in the illicit market.
The following interview has been lightly edited for length and clarity: 
Marijuana Moment: Is the move to attach SAFE Banking to NDAA what's finally going to get this through the Senate and onto the president's desk? You've now passed the reform measure through the House five times. Is the fifth time the charm?
Ed Perlmutter: I think the fifth time is the charm. I mean, obviously, we still have to do some work to make sure that it remains part of the NDAA as the House and the Senate go to conference. So we still have work to do with the Senate to make sure that it remains part of it. But I think that it will. I mean, the fact that it deals with cartels and national security, on top of the need for the public safety piece of this thing, I think that we'll be able to convince the conference committee and the conferees generally to keep it in. But we still have work to do.
MM: Were you surprised at all that no member demanded a roll call vote on the floor yesterday after the measure was approved by a voice vote? 
EP: Yes. Yes, I was.
#SAFEBanking will strengthen the security of our financial system & keep bad actors like cartels out.

Most importantly, it will reduce the risk of violent crime in our communities.

It's passed the House 5 times. We cannot wait any longer to address this public safety threat. https://t.co/inwnn6ouR1

— Rep. Ed Perlmutter (@RepPerlmutter) September 22, 2021
MM: Some key senators have said they aren't very excited about moving banking reform in advance of comprehensive, equity-focused legalization. Have you been in touch with Senate Majority Leader Chuck Schumer (D-NY) and colleagues about their latest thoughts on moving SAFE Banking now through NDAA while their broader effort to end prohibition is still pending?
EP: I have not. I have a call scheduled with [Sen. Raphael Warnock (D-GA)], who is sort of my counterpart in the Senate on the Banking Committee, and he and I are going to talk about it. We've been in touch with the sponsors of the bill over there, [Sens. Jeff Merkley (D-OR) and [Steve Daines (R-MT)], to let them know what's happening— and obviously with my senators from Colorado. It was just last night that we were able to add SAFE Banking as an amendment, and so no, I have not had a chance yet to talk to Senator Schumer or Senator Booker about this. I don't think that a full [legalization] bill has been prepared yet. I don't know where they are on tracking votes. But I do feel pretty strongly that SAFE Banking has substantial support in the Senate, and this gives another chance to have it heard.
MM: House Armed Services Chairman Adam Smith (D-WA) said in the Rules Committee earlier this week that there's a need to have buy-in from bipartisan leaders of the committees of jurisdiction in both chambers to get something that seems "superfluous" to NDAA in conference. Some leadership in those committees, both Democrats and Republicans, have been less enthusiastic about the legislation. What's the plan to get them on board with including this in the conference report?
EP: Well, I first I'd say [House Financial Services Committee Ranking Member Patrick McHenry (R-NC)] actually, in some ways, has been helpful. I know he's opposed to the bill generally, but as the ranking member, he hasn't thrown roadblocks in our way in terms of bringing the matter to the floor for the vote that we had in the spring. He didn't throw any roadblocks in the way of us adding it as an amendment. So I think, on principle for his own particular vote, he's not been in favor of the bill. But he also has not been really adamant in opposing it, if that makes sense.
With respect to [Senate Banking Committee Chairman Sherrod Brown (D-OH)], he and I have had conversations about it—and obviously, I know Senator Schumer and Booker are interested in a much bigger package, and I appreciate that. To the degree they can get that passed where it decriminalizes, deschedules, has criminal justice reform components, has taxation portions and provisions, that's great. I don't know that they have the votes for that. And so Senator Brown and I have had some good conversations, and we will have more now as the National Defense Authorization Act moves forward to conference committee.
—
Marijuana Moment is already tracking more than 1,200 cannabis, psychedelics and drug policy bills in state legislatures and Congress this year. Patreon supporters pledging at least $25/month get access to our interactive maps, charts and hearing calendar so they don't miss any developments.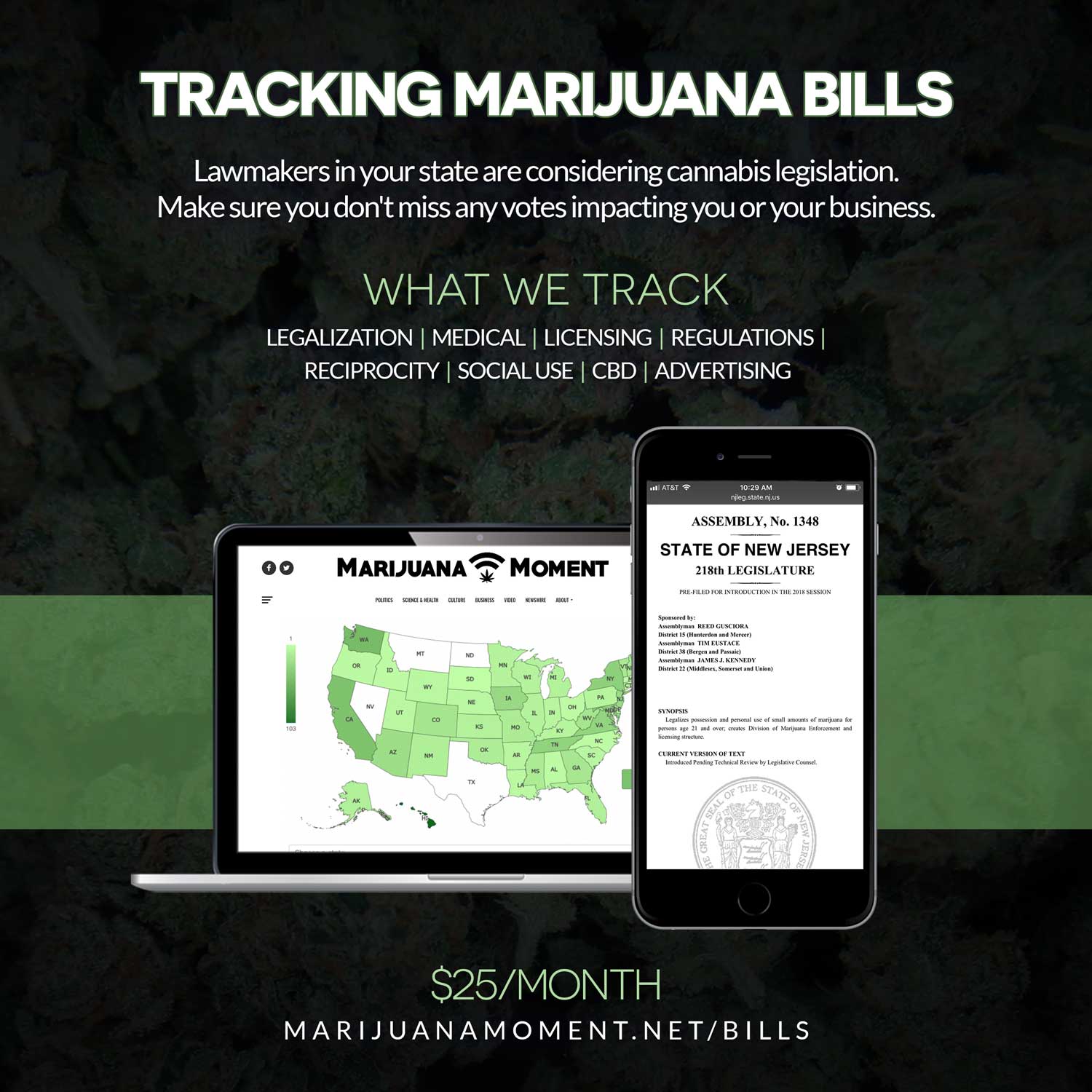 Learn more about our marijuana bill tracker and become a supporter on Patreon to get access.
—
MM: Some activists have expressed frustration that the House this Congress has now twice passed what they see as the industry-focused banking reform while there has been no movement on broader legalization during the 117th Congress. Are you expecting to see something like the Marijuana Opportunity, Reinvestment and Expungement (MORE) Act move again soon this Congress?
EP: I expect it to move, yes. And I don't know what activists you're talking about because we're working with a lot of activists on this bill. In fact, this bill was generated by activists, not the business community. We've had to bring the business community along to be part of this. And I think everybody now understands, you know, when you get these huge piles of cash, there is danger. There is danger in the form of robberies, assaults and murders, which we've seen.
And so when you say activists are kind of opposed to it, I can tell you, I've been working on this thing for eight years now and it was activists that started this. It was dispensary owners who were being robbed. I want to dispel that. This is not an industry bill. This is something we developed over the years when we couldn't get the White House, either under Obama or Trump, to deschedule it.
MM: President Joe Biden obviously remains opposed to adult-use legalization. But do you feel he'd be supportive of a more modest reform like cannabis banking? And are you hopeful he will eventually come around on broader legalization anytime soon?
EP: So the first question with respect to SAFE Banking, I know that [Treasury Secretary Janet Yellen] is somebody I've talked to about this bill for years, and she knows the issues around it and the accumulation of cash and the need to be able to provide legitimate banking services—from credit cards, to payroll accounts, to checking accounts—and she's supportive.
The president, I think, because this is really narrowly tailored to get the cash off the streets, to provide a higher level of public safety, I think he's going to be supportive. We're at 47 states, all the territories and the District of Columbia, have some level of marijuana use now. This is something that cannot be ignored any longer. It doesn't matter whether you're in the Senate, the House or in the White House.
Now, your question about will the president support a broader piece of legislation? I don't know. And we've not had that conversation. The SAFE Banking Act has been around, and the outline of it occurred during the Obama-Biden administration when we got the Cole memo and the [Financial Crimes Enforcement Network] guidance, not to get too deep into the weeds. But basically, the Cole memo, as you may recall, was revoked by [Attorney General Jeff Sessions], but [former Treasury Secretary Steven Mnuchin] and now Secretary Yellen have maintained the FinCEN guidance. This incorporates that guidance. So we know, starting with the Obama-Biden administration, this is something that the administration was comfortable with. Now, we need to make it legislative and put it in statute.
MM: Now this might be "superfluous" to a conversation about marijuana banking, but broader drug policy reforms seem to be gaining momentum—including in your home state of Colorado. 
EP: You want me to spell "superfluous"? [laughs]
MM: Denver voters approved a ballot measure to decriminalize psilocybin mushrooms in 2019, and now some are talking about putting a measure on the statewide ballot next year to decriminalize psychedelics or potentially remove criminal penalties for possessing all drugs. What are your thoughts on moves to more broadly end the war on drugs?
EP: Actually, I haven't thought about it much. I mean, I've been more focused on keeping people from getting killed in dispensaries, and for dispensaries to be able to pay their employees in a normal fashion and not in cash. So I haven't thought about the broader question you're asking. So maybe in a month or two, we can talk about it. I want to get this thing done first.
New York Marijuana Regulatory Board Is Officially Completed With Governor's Final Appointments
New York Marijuana Regulatory Board Is Officially Completed With Governor's Final Appointments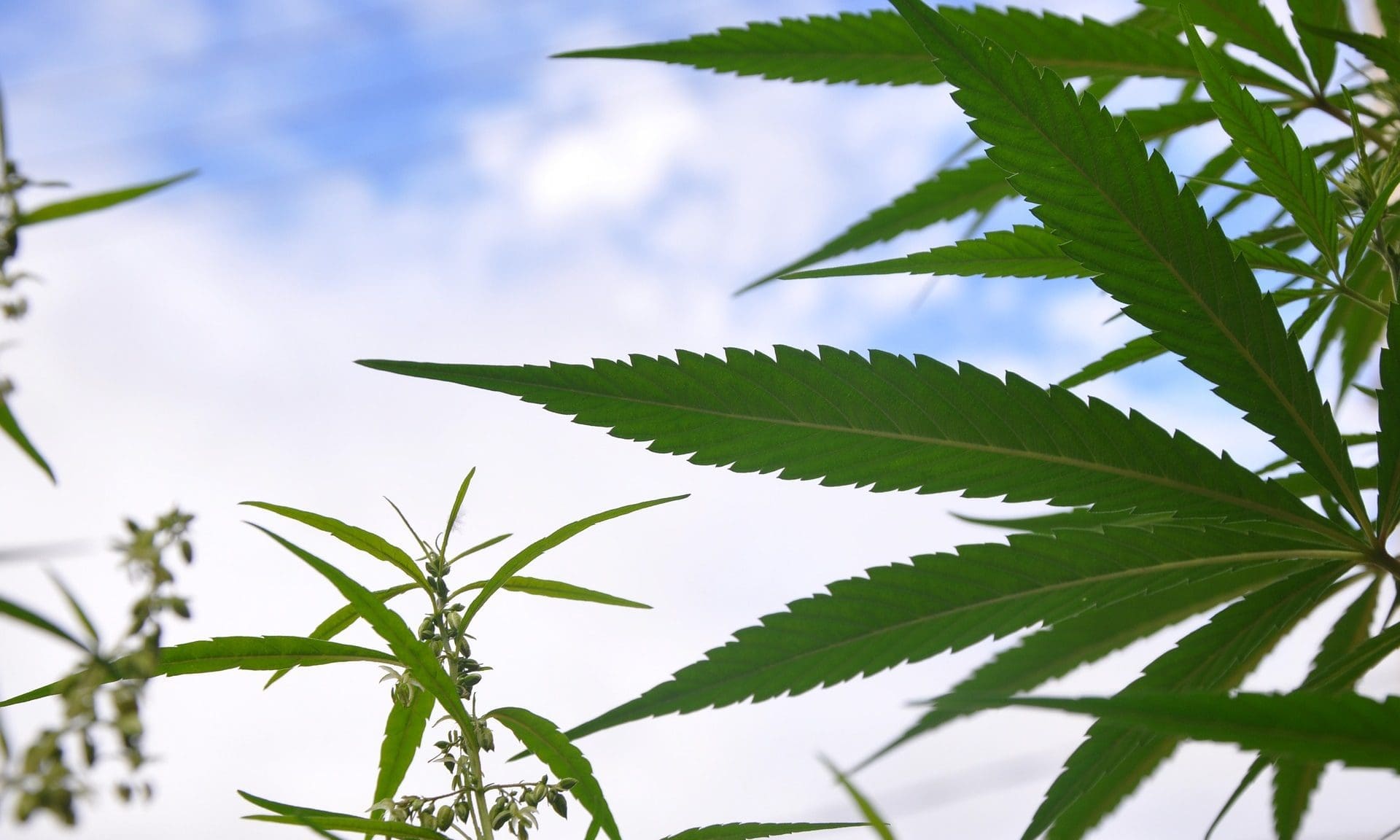 New York Gov. Kathy Hochul (D) on Wednesday announced her final two appointees to regulate the state's adult-use marijuana market—a key step toward implementing the legalization law signed by her predecessor.
Hochul named two additional Cannabis Control Board members weeks after the Senate confirmed previous appointees earlier this month. The newly named regulators—Reuben McDaniel III of the Dormitory Authority of the State of New York and Jessica García of the Retail, Wholesale and Department Store Union—do not require confirmation by lawmakers.
"New York's cannabis industry has stalled for far too long—I am making important appointments to set the Office of Cannabis Management up for success so they can hit the ground running," the governor said in a press release. "I am confident Mr. McDaniel and Ms. Garcia will serve the board with professionalism and experience as we lead our state forward in this new industry."
Hochul, who replaced former Gov. Andrew Cuomo (D) last month after he resigned amid a sexual harassment scandal, has been supportive of the legislature's passage of the adult-use legalization bill this year. And while her predecessor faced criticism as negotiations with legislators on potential appointments stalled, Hochul has now taken the helm and is working with leaders on how to move the process forward.
"We are glad to see that the governor is not wasting any time getting the cannabis regulatory system up on its feet," Kassandra Frederique, executive director of the Drug Policy Alliance, told Marijuana Moment "New Yorkers have made it clear that marijuana regulation is a priority and they have waited long enough."
"We congratulate Reuben McDaniel, III and Jessica Garcia on their appointments and look forward to working with them to build a just and equitable industry in New York and ensuring profits are directed back into the communities that have paid the steepest price during prohibition," she said.
Under New York's legalization law, the independent Office of Cannabis Management within the New York State Liquor Authority was established and will be responsible for regulating the recreational cannabis market as well as the existing medical marijuana and hemp programs. It will be overseen by a five-member Cannabis Control Board.
Three members have now been appointed by the governor, and the Senate and Assembly have also appointed one member each.
As it stands, adults 21 and older can possess up to three ounces of cannabis or 24 grams of concentrates in New York—and they can also smoke marijuana in public anywhere tobacco can be smoked—but there aren't any shops open for business yet.
The first recreational marijuana retailers in New York may actually be located on Indian territory, with one tribe officially opening applications for prospective licensees earlier this month.
In July, a New York senator filed a bill to create a provisional marijuana licensing category so that farmers could begin cultivating and selling cannabis ahead of the formal rollout of the adult-use program. The bill has been referred to the Senate Rules Committee.
Because the implementation process has been drawn out, however, one GOP senator wants to give local jurisdictions another year to decide whether they will opt out of allowing marijuana businesses to operate in their area—a proposal that advocates say is unnecessary and would create undue complications for the industry.
Under the law as enacted, municipalities must determine whether they will opt out of permitting marijuana retailers or social consumption sites by December 31, 2021. Sen. George Borrello (R) introduced legislation late last week that would push that deadline back one year.
Legalization activists aren't buying the argument, however.
Adding pressure to get the market up and running is the fact that regulators in neighboring New Jersey recently released rules for its adult-use marijuana program, which is being implemented after voters approved a legalization referendum last year.
The state comptroller recently projected that New York stands to eventually generate $245 million in annual marijuana revenue, which they say will help offset losses from declining tobacco sales.
For the first year of cannabis sales, the state is expected to see just $20 million in tax and fee collections. That will be part of an estimated $26.7 billion in new revenues that New York is expected to generate in fiscal year 2021-2022 under a budget that the legislature passed in April.
Meanwhile, a New York lawmaker introduced a bill in June that would require the state to establish an institute to research the therapeutic potential of psychedelics.
USDA Wants To Help Hemp Farmers Weed Out Weeds (But Not The Marijuana Kind)
Photo courtesy of Max Pixel.
USDA Wants To Help Hemp Farmers Weed Out Weeds (But Not The Marijuana Kind)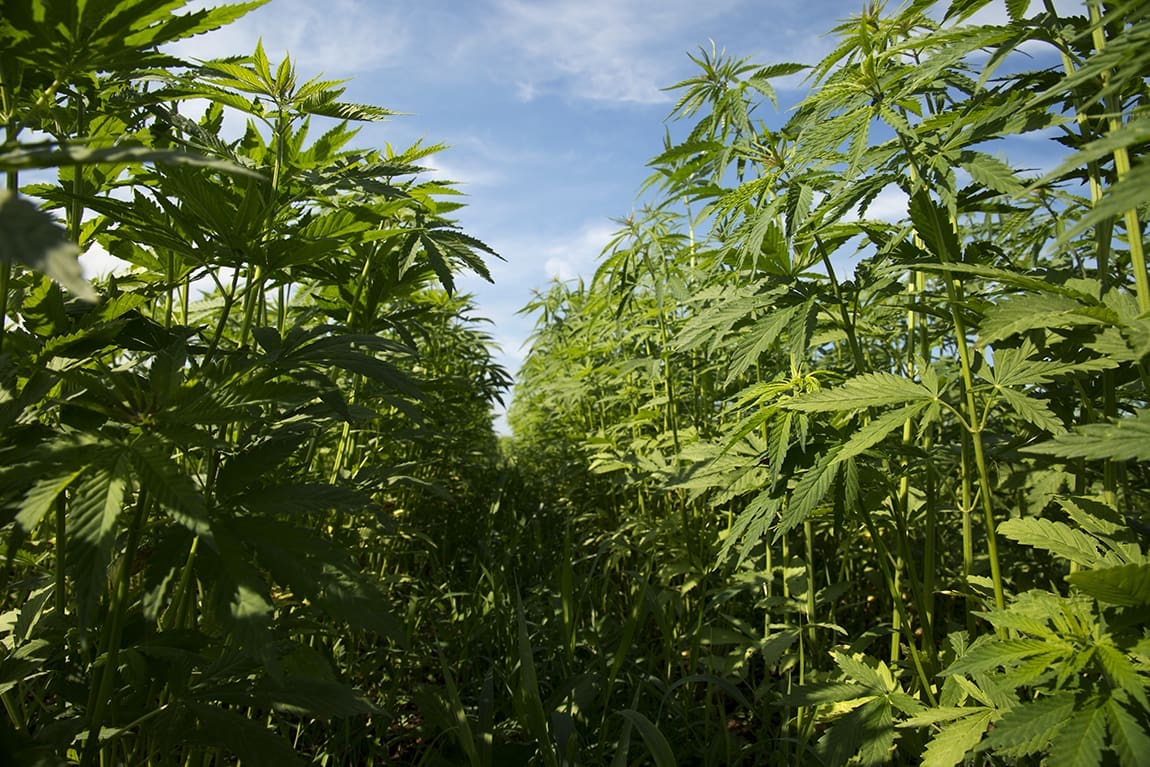 The U.S. Department of Agriculture (USDA) is teaming up with university researchers to figure out the best ways to keep weeds out of hemp.
To clarify, they want to develop strategies to stop invasive weeds from disrupting hemp cultivation. Not the marijuana kind of weed, but actual weeds.
USDA's National Institute for Food and Agriculture (NIFA) has granted Cornell University $325,000 to support the weed management study for hemp, which was federally legalized under the 2018 Farm Bill.
It will be a three-year, "multi-institution, multistate" initiative designed to "provide growers with evidence-based, location-specific recommendations to suppress weeds and maximize yields," according to a press release.
.@Cornell AgriTech researcher aim to cultivate new methods for managing #weeds to benefit organic #apple and #grape growers, and #hemp producers in New York state and around the country. @USDA_NIFA funded. Read more: https://t.co/kTUrLrAP6A pic.twitter.com/tdpp8MpRWs

— NIFA (@USDA_NIFA) September 22, 2021
Lynn Sosnoskie, assistant professor in the School of Integrative Plant Science at Cornell, will lead the research project.
"The prohibitions on hemp production meant prohibitions on hemp research," she said. "I get a lot of questions about weed control in hemp, and we don't have a lot of answers other than generalities. What we're hoping to do is fill in those details."
Researchers will investigate potential factors related weed infestations such as planting different varieties, growing the crop at different times and weather impacts. As it stands, farmers have largely relied on trial and error for weed management, Dan Dolgin, co-owner of New York's first licensed hemp production business, said.
"We've kind of been our own R&D," Dolgin said. "Our big challenge as an organic grower is how to prevent weeds. That's where we need more experience with growing hemp."
Virginia Tech, Southern Illinois University, North Dakota State University and Clemson University will also be involved in the hemp study.
USDA also announced last month that it is moving forward with a large-scale survey to gain insight into the hemp market.
After requesting permission from the White House earlier this year to conduct the survey of about 20,000 hemp farmers, the agency's National Agricultural Statistics Service recently said that the forms are being finalized to be filled out via mail or online.
USDA is asking questions about plans for outdoor hemp production, acreage for operations, primary and secondary uses for the crop and what kinds of prices producers are able to bring in. The questionnaire lists preparations such as smokeable hemp, extracts like CBD, grain for human consumption, fiber and seeds as areas the department is interested in learning about.
Last year, USDA announced plans to distribute a separate national survey to gain insights from thousands of hemp businesses that could inform its approach to regulating the industry.
That survey is being completed in partnership with National Association of State Departments of Agriculture and the University of Kentucky. The department said it wanted to learn about "current production costs, production practices, and marketing practices" for hemp.
There's still much to learn about the burgeoning market, even as USDA continues to approve state regulatory plans for the crop. Most recently, the agency approved a hemp plan submitted by Colorado, where officials have consistently insisted that the state intends to be a leader in the space.
While USDA's final rule for hemp took effect on March 22, the agency is evidently still interested in gathering information to further inform its regulatory approach going forward. Industry stakeholders say the release of the final rule is a positive step forward that will provide businesses with needed guidance, but they've also pointed to a number of policies that they hope to revise as the market matures such as USDA's hemp testing requirements.
The federal Small Business Administration's Office of Advocacy expressed a similar sentiment in a blog post in February, writing that it is "pleased with some of the changes that [USDA] has made to the rule, as they offer more certainty and are less burdensome to small farmers," but "some concerns remained unaddressed in the final rule."
USDA announced in April that it is teaming up with a chemical manufacturing company on a two-year project that could significantly expand the hemp-based cosmetics market.
Meanwhile, the U.S. Department of Energy (DOE) announced last month that it is sponsoring a project to develop hemp fiber insulation that's designed to be better for the environment and public health than conventional preparations are.
California State Fair Will Host Marijuana Competition For The First Time At 2022 Event, Officials Announce
Photo courtesy of Brendan Cleak.