Michigan Spends $20M In Marijuana Revenue To Study Medical Cannabis For Veterans With PTSD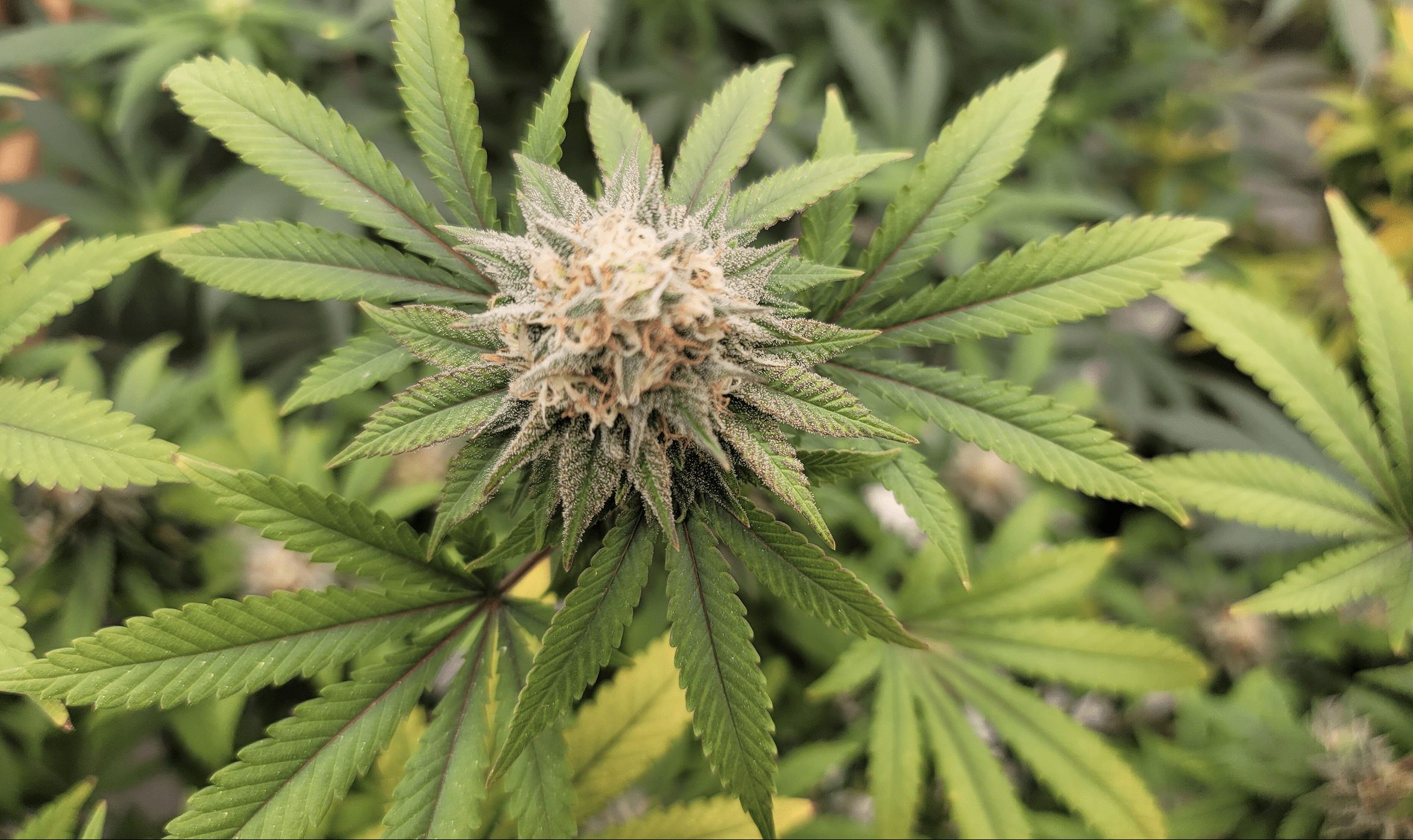 A pair of research projects funded by $20 million in tax revenue from Michigan's adult-use cannabis program will analyze the effects of medical marijuana in military veterans, state officials announced on Tuesday.
The bulk of the money, nearly $13 million, will examine "the efficacy of marijuana in treating the medical conditions of United States armed service veterans and preventing veteran suicide," according to recipients at the Multidisciplinary Association for Psychedelic Studies (MAPS). The grant will fund the next step of a study researchers say is the first clinical trial of inhaled botanical marijuana for post-traumatic stress disorder (PTSD) and only the second to compare the safety and efficacy of cannabis against a placebo.
Another $7 million in marijuana revenue-funded grant money was awarded to Wayne State University's Bureau of Community Action and Economic Opportunity, which has partnered with researchers to study how cannabis might treat a variety of mental health disorders, including PTSD, anxiety, sleep disorders, depression and suicidality. Both new grants come from Michigan's $20 million Veteran Marijuana Research Grant Program, which was established by the state's legalization law approved by voters in 2018.
PTSD, depression and substance use disorders are all common among veterans, MAPS says. The disorders are also significant contributors to suicidality.
The tax revenue will fund Phase 2 of the organization's clinical trial comparing the safety and efficacy of inhaled cannabis against a placebo. The research will also "not exclude" military veterans with major depressive disorder and substance use disorder, MAPS said. A total of 320 veterans across four sites, two of which are in Michigan, will spend five weeks "self-administering inhaled, self-titrated doses of high-quality botanical cannabis on an outpatient basis for treatment of PTSD."
In other words, veterans will be able to smoke marijuana at home, however they like, for more than a month. Which is precisely what makes it a realistic study.
Berra Yazar-Klosinki, chief scientific officer for MAPS Public Benefit Corporation, said the grant funding provides the resources to "align the body of scientific evidence with cannabis that more closely mirrors what is available within state-regulated cannabis programs." She added that the group "overcame significant regulatory obstacles obstructing cannabis research to conduct the first clinical trial of inhaled cannabis for PTSD."
Marijuana Regulatory Agency Announces 2021 Veteran Marijuana Research Grant Recipients: https://t.co/tar8o1xxl9 pic.twitter.com/3Xc1AIYSBd

— MI Dept. of Licensing & Regulatory Affairs (@michiganLARA) August 10, 2021
Veterans have been a potent force in the decades-long movement to end America's war on drugs, playing key roles in uniting disparate political groups to turn the tide on cannabis prohibition and, increasingly, to explore the therapeutic potential of other controlled substances, including MDMA and psychedelics.
But as with much of the medical marijuana movement, support among veterans for the most part didn't result from clinical studies, which were virtually impossible under widespread prohibition. Instead it came from individual and word-of-mouth experiences among veterans and their communities.
Funded by Michigan's $20 million Veteran Marijuana Research Grant Program, which was established by 2018 the state's legalization law, the new study is aimed at determining how effective smoked cannabis actually is at treating PTSD and its symptoms. If it's demonstrated to work well, that could lead to Phase 3 trials and ultimately raw cannabis being developed and sold as a pharmaceutical. Eventually a joint—or at least one approved by the U.S. Food and Drug Administration (FDA)—could be covered by a veteran's insurance.
"In Israel and Canada, veterans are able to use a certain amount of cannabis per day and have it reimbursed through their veterans health service programs," Yazar-Klosinki told Marijuana Moment in an interview, noting that while the United States has made incremental progress toward reform, veterans still face serious obstacles to using cannabis under a doctor's supervision.
"We still have more regulatory negotiations ahead of us in order to convince the FDA to let us use the kind of cannabis that that veterans are already using in the United States," she said.
Yazar-Klosinki explained that because of difficulties sourcing high-quality cannabis from the few government-approved growers in the U.S., the team is planning to bring in the cannabis for Phase 2 trials from a regulated grower overseas. The team is "selecting appropriately qualified growers from abroad that have already validated their production and measurements…at the level of good manufacturing practices," she said.
If the trials are successful, however, MAPS could ultimately develop a cannabis pharmaceutical product through its public benefit corporation, said founder and executive director Rick Doblin.
"Michiganders are granting non-profit researchers the opportunity to establish whether marijuana is helpful for veterans with PTSD," Doblin said in a statement. "If so, we will seek to return that generosity by developing a public-benefit cannabis pharmaceutical product that would be eligible for insurance coverage, just like any other pharmaceutical drug."
MAPS previously organized what it says was the only FDA-regulated controlled study of cannabis for PTSD, which was funded with $2.2 million Colorado's Department of Public Health and Environment. All treatment groups showed "good tolerability and improvements in PTSD symptoms after three weeks," a MAPS press release says. The study "further informed the development of this second, larger trial, identifying that higher quality cannabis must be used to differentiate between responses of the control group and the placebo group."
The Wayne State University project, meanwhile, will "explore the biochemical mechanisms through which [cannabis] could be employed to treat PTSD, anxiety, sleep disorders, depression, and suicidality," according to the research team's proposal.
Strict regulations over who could legally grow and supply cannabis for research purposes has long limited meaningful experiments into the therapeutic value of cannabis. Sue Sisley, a researcher at the Scottsdale Research Institute, where the earlier MAPS study was conducted, complained in 2017 that cannabis provided for research purposes by the federal government "looked like green talcum powder."
"It didn't look like cannabis. It didn't smell like cannabis," Sisley said at the time, adding that some samples failed to conform to potency levels needed for the study. Others were so contaminated with mold they would have failed testing requirements in state-regulated markets.
Sisley, one of the authors of Phase 1 of the current study, is among a group of scientists and military veterans currently suing the U.S. Drug Enforcement Administration (DEA) in an effort to force the federal government to formally reconsider marijuana's federal Schedule I classification, which severely limits research. A panel of the U.S. Court of Appeals for the Ninth Circuit heard arguments in the case in June.
Meanwhile, some in Washington, D.C., are pushing to ease restrictions on research. The congressional infrastructure bill backed by President Joe Biden includes a number of cannabis provisions, including one that would direct the government to create a plan to eventually allow researchers to study cannabis from retailers in legal states. A bipartisan amendment proposed last week would further expand research into marijuana and CBD.
Also last week, the Senate Appropriations Committee approved an amendment meant to promote veterans' access to medical marijuana by allowing doctors at the U.S. Department of Veterans Affairs (VA) to issue cannabis regulations in legal states.
The federal government has already taken some initial steps to promote research. Most notably, DEA recently notified several companies that it's moving toward approving their applications to become federally authorized manufacturers of marijuana for research purposes.
In other Michigan cannabis news, state Attorney General Dana Nessel (D) filed a legal brief this week arguing that residents fired from jobs for off-hours cannabis use that doesn't affect their work performance should still be eligible for unemployment benefits.
Congressional Lawmakers Push For Psychedelics Research For Veterans In New Report
Photo courtesy of Mike Latimer
Impact Of Marijuana Legalization On Crime Reduction Is Being Underestimated, New Study Finds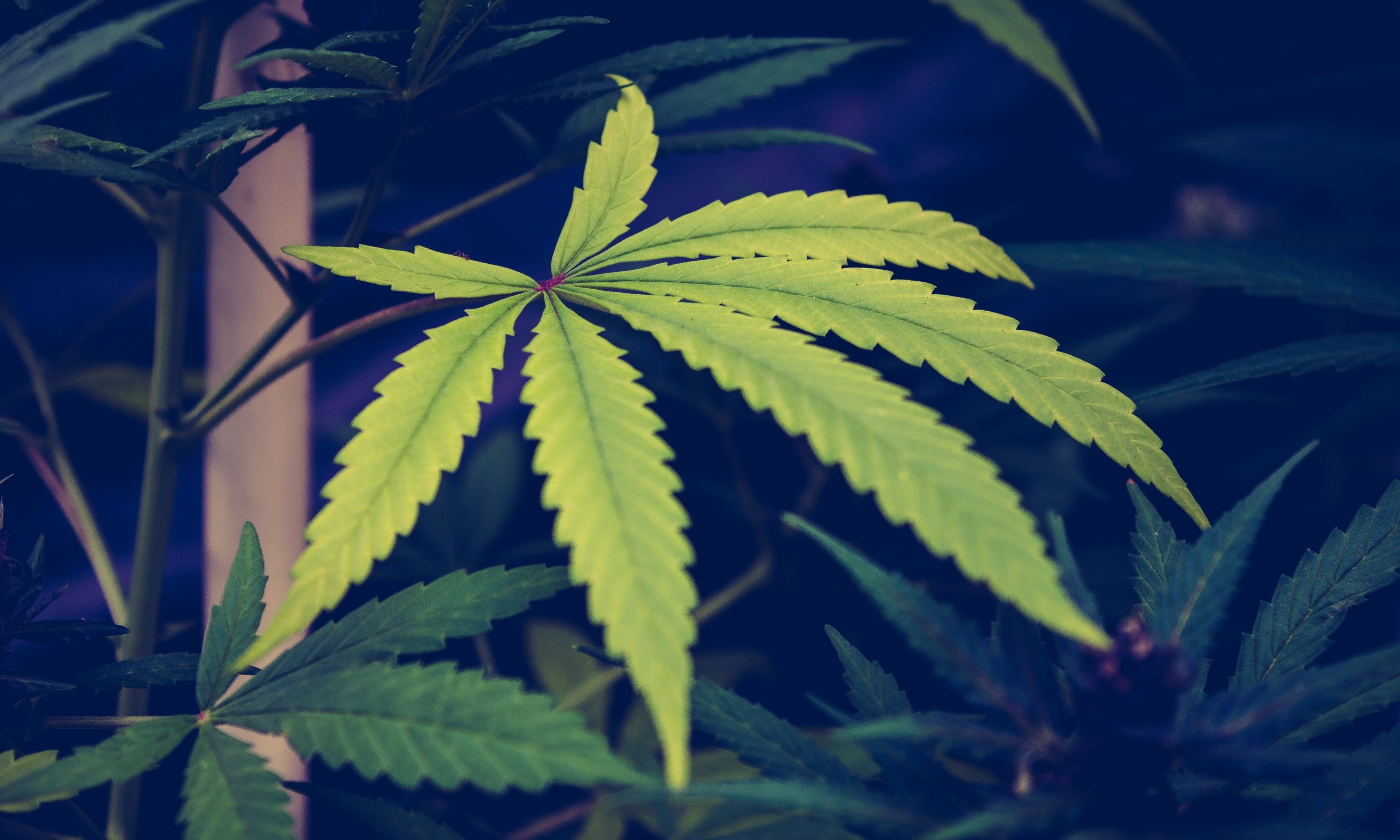 Studies have repeatedly identified an association between the legalizing marijuana and reductions in crime—but the impact of the policy change is being significantly understated because of limitations in the research methodology, a new paper co-authored by a federal official asserts.
Most studies looking at crime and cannabis rely on FBI data sourced from local police departments across the country. But reporting that data to the federal agency is entirely voluntary, leaving knowledge gaps that have underplayed the extent to which legalizing medical cannabis reduces violent and property crime.
That's according to researchers from the U.S. Department of Agriculture's (USDA) Economic Research Service and Appalachian State University, who published a working paper with their findings this month.
"U.S. drug policy presumes prohibition reduces crime. Recently states have enacted medical marijuana laws creating a natural experiment to test this hypothesis but is impeded by severe measurement error with available data," the abstract states.
To account for those shortcomings, the researchers developed "a novel imputation procedure to reduce measurement error bias and estimate significant reductions in violent and property crime rates, with heterogeneous effects across and within states and types of crime, contradicting drug prohibition policy."
"We demonstrate uncorrected measurement error or assuming homogeneous policy effects leads to underestimation of crime reduction from ending marijuana prohibition," the authors said in the paper, which is titled, "Smoke and Fears: The Effects of Marijuana Prohibition on Crime."
To improve upon existing research, the study authors said they used a "multiple imputation procedure for agency-level crime data to fill in the gaps in the [Uniform Crime Reporting] data that accounts for the inherent uncertainty in these imputed values in the subsequent statistical analysis."
"Our results indicate that [medical marijuana laws] result in significant reductions in both violent and property crime rates, with larger effects in Mexican border states," they wrote. "While these results for violent crime rates are consistent with previously reported evidence, we are the first paper to report such an effect on property crime as well. Moreover, the estimated effects of MMLs on property crime rates are substantially larger, which is not surprising given property crimes are more prevalent."
While the study specifies that the USDA's official's involvement in the study "should not be construed to represent" the government's position on the issue, it's notable that an agency representative even participated and effectively reached the conclusion that the theory that criminalizing drugs—as the federal government has done for decades—reduces crime seems to be unfounded.
Other data has similarly challenged the notion that prohibition reduces crime.
In 2020, researchers looked at how adult-use marijuana legalization in Washington and Colorado affected crime rates in neighboring states, and the resulting study determined that passage of recreational cannabis laws may have actually reduced certain major crimes in nearby jurisdictions.
The previous year, a federally funded study found that legalizing marijuana has little to no impact on rates of violent or property crime. The policy change did seem connected to a long-term decline in burglaries in one state, however.
A 2018 study from the think tank RAND said county-level data from California suggested that there was "no relationship between county laws that legally permit dispensaries and reported violent crime," the researchers wrote. What's more, there was a "negative and significant relationship between dispensary allowances and property crime rates," though it's possible that's the product of "pre-existing trends."
That same year, researchers at Victoria University of Wellington and Harvard University found that medical marijuana laws essentially have a null effect of crime rates, with one big exception: A nearly 20 percent reduction in violent and property crimes in California following the legalization of medical cannabis there.
DEA marijuana seizures have significantly declined as more states have moved to legalize cannabis, a new study led by a top marijuana investigator for the federal government found. And at the same time, marijuana arrests are also dropping across the country, and they dipped significantly in 2020, recent FBI data shows.
Federal marijuana trafficking cases also continued to decline in 2020 as more states have moved to legalize, an analysis from the U.S. Sentencing Commission (USSC) that was released in June found.
Federal prosecutions of drug-related crimes overall increased in 2019, but cases involving marijuana dropped by more than a quarter, according to a report released by Supreme Court Chief Justice John Roberts that year.
A study released by the Cato Institute in 2018 found that "state-level marijuana legalization has significantly undercut marijuana smuggling."
DEA Proposes Dramatic Increase In Marijuana And Psychedelic Production In 2022, Calling For 6,300 Percent More MDMA Alone
DEA Proposes Dramatic Increase In Marijuana And Psychedelic Production In 2022, Calling For 6,300 Percent More MDMA Alone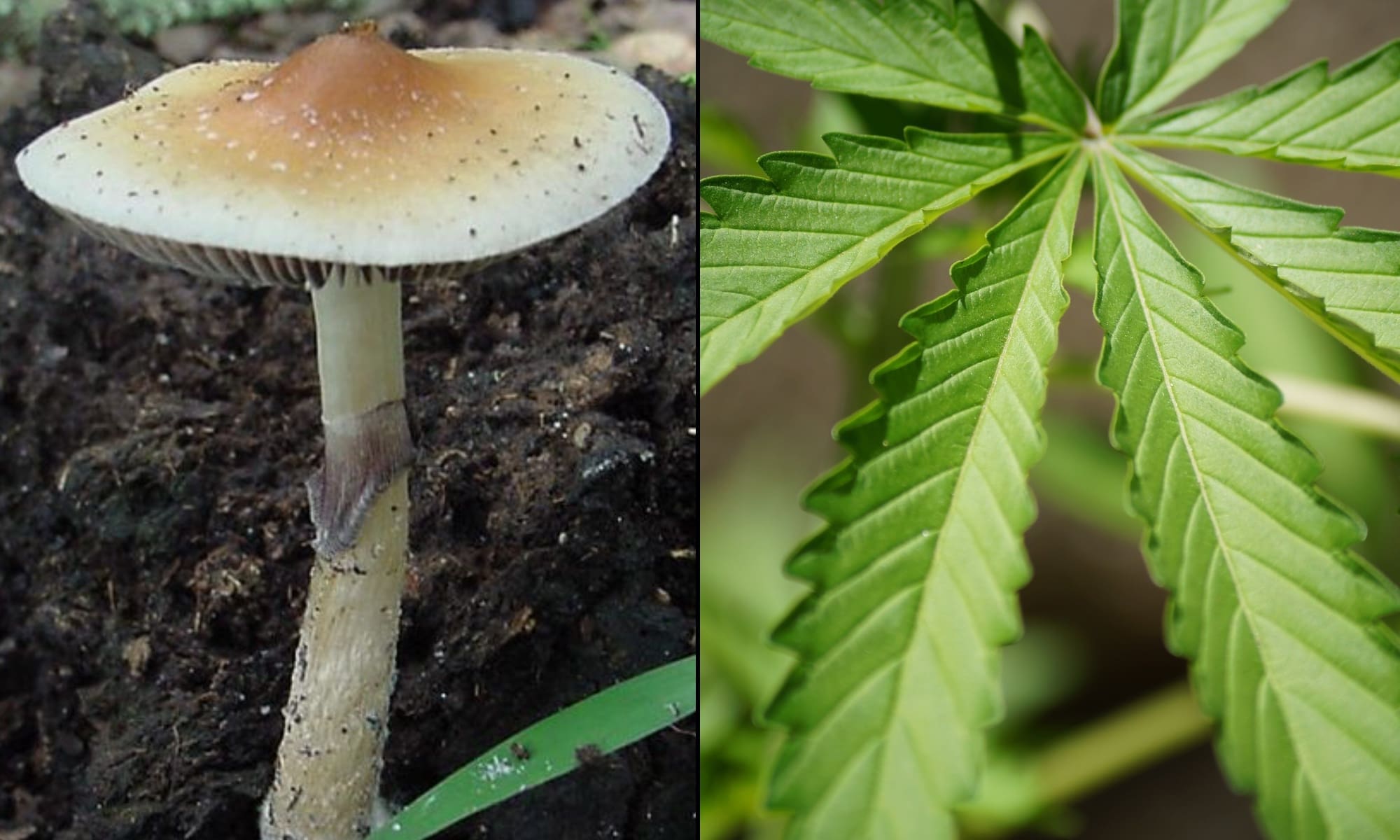 The Drug Enforcement Administration (DEA) is proposing a dramatic increase in the legal production of marijuana and psychedelics like psilocybin, LSD, MDMA and DMT to be used in research next year.
In a notice scheduled to be published in the Federal Register on Monday, the agency said there's been a "significant increase in the use of schedule I hallucinogenic controlled substances for research and clinical trial purposes," and it wants authorized manufacturers to meet that growing demand.
DEA had already massively upped its proposed 2021 quota for cannabis and psilocybin last month, but now it's calling for significantly larger quantities of research-grade marijuana and a broader array of psychedelics to be manufactured in 2022.
It wants to double the amount of marijuana extracts, psilocybin and psilocyn, quadruple mescaline and quintuple DMT. What especially stands out in the notice is MDMA. The agency is proposing an enormous 6,300 percent boost in the production of that drug—from just 50 grams in 2021 to 3,200 grams in the coming year—as research into its therapeutic potential continues to expand.
LSD would see a 1,150 percent increase, up to 500 grams of the potent psychedelic.
Marijuana itself would get a 60 percent boost under DEA's proposal, up to 3.2 million grams in 2022 from the 2 million grams last year.
Here's a visualization of the proposed quota increase from 2021 to 2022 for marijuana and cannabis extracts:
For all other THC, psilocybin, psilocyn and MDMA:
And for other psychedelic substances like LSD, mescaline and DMT:
DEA said in the Federal Register notice that it has been receiving and approving additional applications to "grow, synthesize, extract, and manufacture dosage forms containing specific schedule I hallucinogenic substances for clinical trial purposes" to achieve these ambitious quotas.
"DEA supports regulated research with schedule I controlled substances, as evidenced by increases proposed for 2022 as compared with aggregate production quotas for these substances in 2021," the agency said, adding that it working "diligently" to process and approve marijuana manufacturers applications in particular, as there's currently only one farm at the University of Mississippi that's permitted to cultivate the plant for research.
"Based on the increase in research and clinical trial applications, DEA has proposed increases in 3,4- Methylenedioxyamphetamine (MDA), 3,4-Methylenedioxymethamphetamine (MDMA), 5-Methoxy-N,N-dimethyltryptamine, Dimethyltryptamine, Lysergic acid diethylamide (LSD), Marihuana, Marihuana Extract, Mescaline, Psilocybin, Psilocyn, and All Other Tetrahydrocannabinols to support manufacturing activities related to the increased level of research and clinical trials with these schedule I controlled substances."
Here are the exact numbers for the proposed 2021 and 2022 quotas:
| | | |
| --- | --- | --- |
| Substance | 2021 | |
| Marijuana | 2,000,000 | 3,200,000 |
| Marijuana extract | 500,000 | 1,000,000 |
| All other tetrahydrocannabinol | 1,000 | 2,000 |
| Psilocybin | 1,500 | 3,000 |
| Psilocyn | 1,000 | 2,000 |
| MDMA | 50 | 3,200 |
| LSD | 40 | 500 |
| Mescaline | 25 | 100 |
| DMT | 50 | 250 |
| 5-MeO-DMT | 35 | 550 |
| MDA | 55 | 200 |
A 30-day public comment period will be open after the notice is formally published on Monday.
It's difficult to overstate just how significant the proposed 2022 increases are, but it's certainly true that scientific and public interest in marijuana and psychedelics has rapidly increased, with early clinical trials signaling that such substances show significant therapeutic potential.
National Institute on Drug Abuse (NIDA) Director Nora Volkow told Marijuana Moment in a recent interview that she was encouraged by DEA's previous proposed increase in drug production quota. She also said that studies demonstrating the therapeutic benefits of psychedelics could be leading more people to experiment with substances like psilocybin.
Advocates and experts remain frustrated that these plants and fungi remain in the strictest federal drug category in the first place, especially considering the existing research that shows their medical value for certain conditions.
A federal appeals court in August dismissed a petition to require the DEA to reevaluate cannabis's scheduling under the Controlled Substances Act. However, one judge did say in a concurring opinion that the agency may soon be forced to consider a policy change anyway based on a misinterpretation of the therapeutic value of marijuana.
Separately, the Washington State attorney general's office and lawyers representing cancer patients recently urged a federal appeals panel to push for a DEA policy change to allow people in end-of-life care to access psilocybin under state and federal right-to-try laws.
Singer Melissa Etheridge And Activist Van Jones Promote Psychedelics Reform As Movement Grows
Image element courtesy of Kristie Gianopulos.
Head Of Federal Marijuana Farm's Study Says Illegal Cannabis Seizures Have 'Decreased Dramatically' Amid Legalization Movement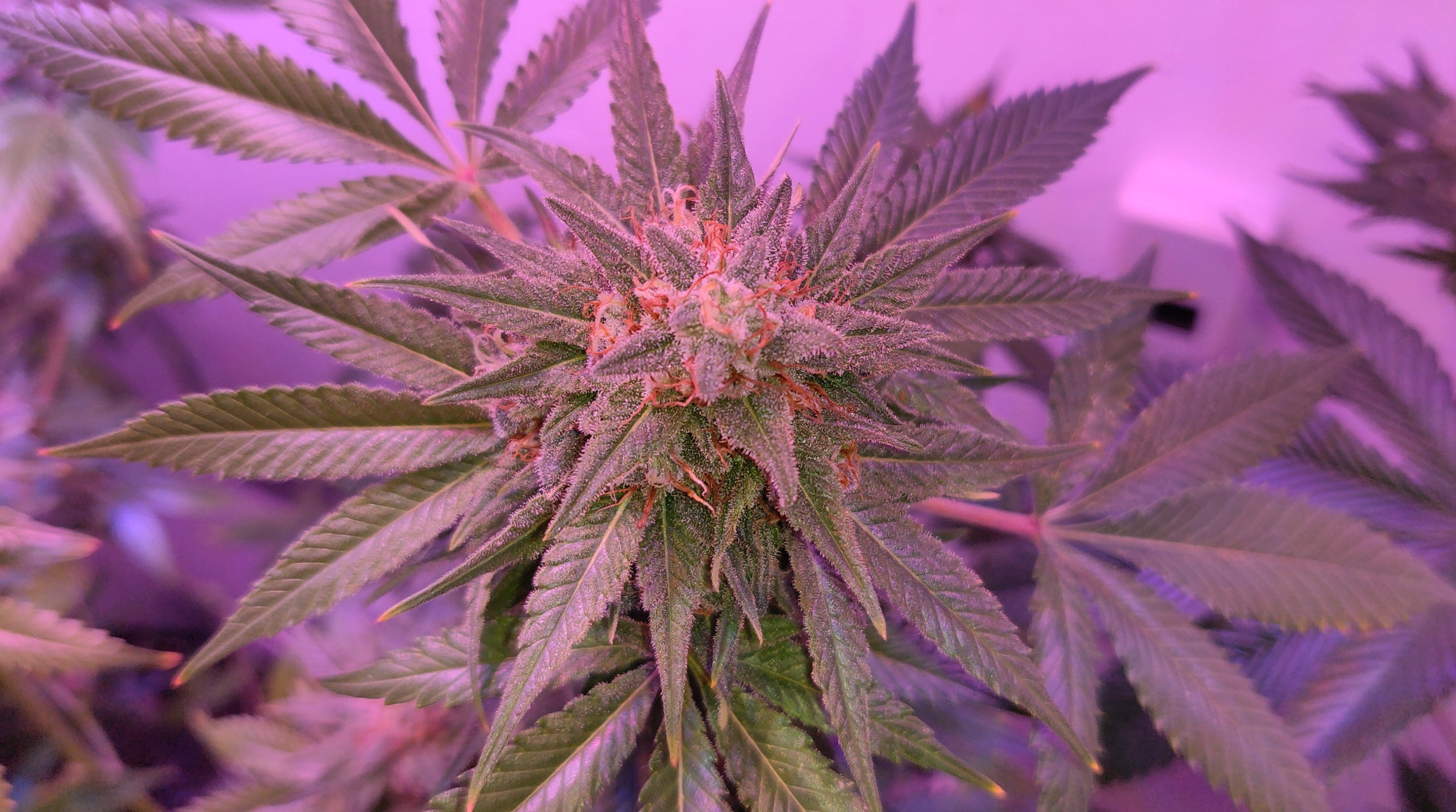 State-level marijuana legalization has left the Drug Enforcement Administration (DEA) with far fewer samples of seized illicit cannabis to analyze, a study led by a top marijuana investigator for the federal government says.
That finding backs up the claim often made by legalization advocates that as more legal markets come online, consumer demand for unregulated cannabis from illicit channels will decline.
"The number of samples received over the last 5 to 6 years has decreased dramatically owing to the legalization of marijuana for either medical or recreational purposes in many U.S. states," the study, authored by Mahmoud ElSohly, who runs the nation's only federally authorized cannabis cultivation facility at the University of Mississippi, found.
Seizures have "precipitously declined over time, starting in the year 2011 (>2342 exhibits) to 2019 (<100 exhibits)," the study, published in the journal Biological Psychiatry earlier this year, says. "This is possibly the result of the legalization of cannabis for medical or recreational use in many states that has curtailed DEA enforcement efforts."
The dwindling seizure numbers reported in the study are only the latest indication of the unregulated market's shrinkage as the cannabis legalization movement continues to have success in a growing number of states.
At the same time that DEA marijuana seizures are declining, marijuana arrests are also dropping across the country, and they dipped significantly in 2020, recent FBI data shows.
Federal marijuana trafficking cases also continued to decline in 2020 as more states have moved to legalize, an analysis from the U.S. Sentencing Commission (USSC) that was released in June found.
Federal prosecutions of drug-related crimes overall increased in 2019, but cases involving marijuana dropped by more than a quarter, according to a report released by Supreme Court Chief Justice John Roberts that year.
A study released by the Cato Institute in 2018 found that "state-level marijuana legalization has significantly undercut marijuana smuggling."
Even as the number of DEA illicit cannabis samples has gradually decreased amid the legalization movement, the more limited supply still shows that THC potency has increased over time, according to the recent study published in Biological Psychiatry.
The average THC potency in seized marijuana increased from 9.75 percent in 2009 to 14.88 percent in 2018 and then slightly decreased to 13.88 percent in 2019, the study found. The researchers also noted that there's been a more recent shift over the past two years with cannabis containing more balanced ratios of THC to CBD, a non-intoxicating cannabinoid.
Average CBD concentrations in seized marijuana decreased from 0.4 percent in 2009 to 0.14 percent in 2017. But then the concentration of the cannabinoid "climbed to approximately 0.6 percent in 2019."
Again, this data comes from illicit cannabis that was obtained by DEA, not marijuana that's legally available in state markets. Researchers are currently unable to study the cannabis that consumers actually purchase in licensed dispensaries, but that could change under legislation that's advancing in Congress.
"These results are in agreement with other potency monitoring programs in several European countries," the study authors wrote. "There appears to be a recent trend of the inclusion of higher CBD levels containing chemovars in illicit cannabis."
ElSohly's cannabis cultivation facility at the University of Mississippi is currently the only place authorized by the federal government to grow marijuana for research purposes. And advocates, scientists and lawmakers have complained that research relying on the government's cannabis is compromised because it generally contains significantly lower levels of cannabinoids compared to products available in state-legal dispensaries.
DEA is in the process of approving additional manufacturers, however, with the hope to expanding the supply of cannabis for scientists and producing studies that more accurately account for what consumers are getting from state-licensed retailers.
The agency also recently proposed a massive increase in the production of marijuana and psilocybin for research purposes, with the intent of aiding in the development of new federally approved therapeutic medications.
ElSohly, for his part, said in 2019 that he's confused as to why consumers would want marijuana containing 15 percent or more THC when, according to him, even eight percent is too high.
Skeptics and opponents of cannabis reform have placed a large emphasis on THC potency and its rise over recent years. At one point in 2019, a key Republican Senate committee chairman suggested that he would be unwilling to advance a bill to protect banks that service state-legal marijuana businesses unless businesses were required to cap THC at two percent.
Top Federal Drug Official Gives Maryland Lawmakers Marijuana Legalization Advice At Workgroup Hearing
Photo courtesy of Mike Latimer.