Mexican Supreme Court Again Extends Marijuana Legalization Deadline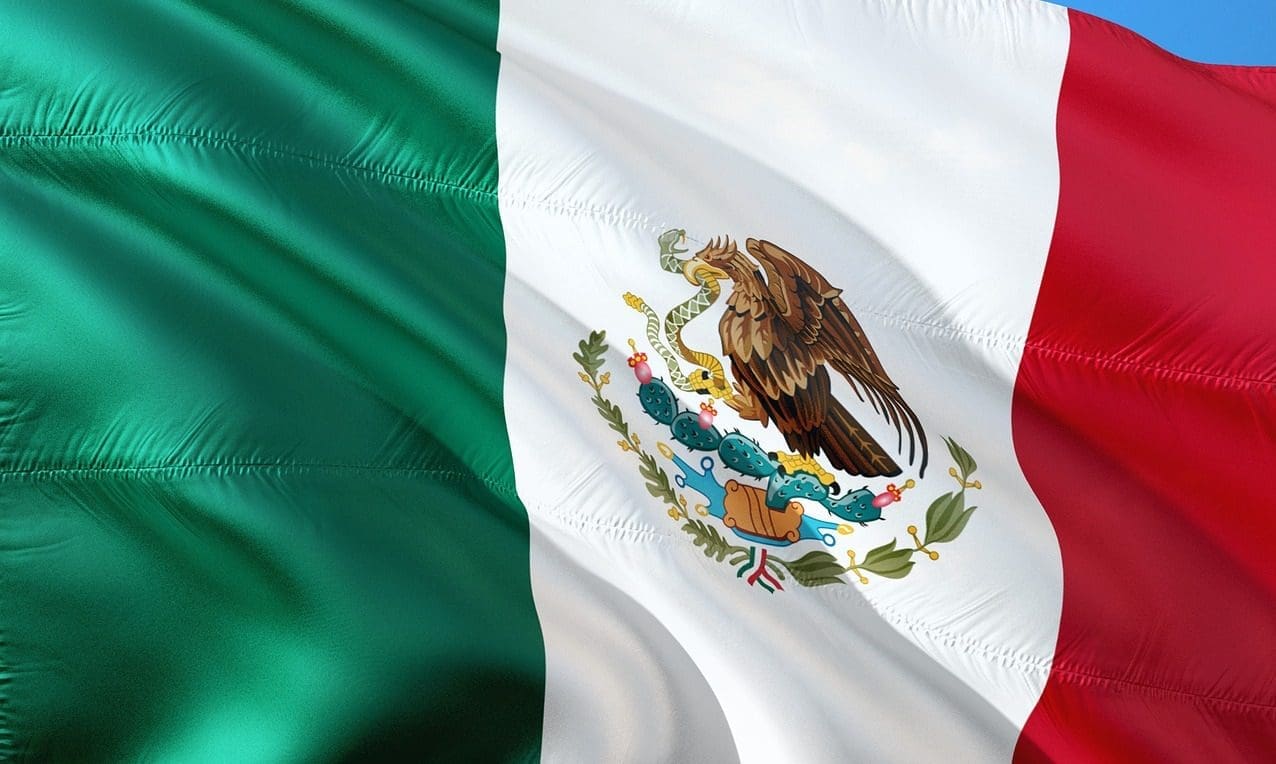 The Mexican Supreme Court granted a request to again extend the deadline for the nation's Congress to legalize marijuana on Friday.
Ever since the court declared in 2018 that the prohibition on personal possession and cultivation of cannabis is unconstitutional, lawmakers have been working to enact a policy change, accordingly. But while bills have been introduced to accomplish that, negotiations have taken longer than expected.
An initial deadline for legalization was set for October 2019, but Senate leaders requested an extension amid disagreements about legislation that was heading toward a vote. The court approved that request and said Congress had until the end of this month to reform the country's marijuana policy.
But as the coronavirus pandemic forced lawmakers to put most legislative activities on hold, another extension was requested.
The new deadline for lawmakers to end prohibition is December 15—the end of the next legislative session. Politco.mx first reported the development.
Agradezco a la @SCJN y a su presidente @ArturoZaldivarL por el acuerdo de ampliación de plazo, para que el @senadomexicano pueda dictaminar la legislación relativa a la regulación de la cannabis. pic.twitter.com/Aq3YWMiX5q

— Mónica Fernández Balboa (@monicaferbal) April 17, 2020
Sen. Mónica Fernández, president of the Senate's Board of Directors, thanked the court for approving the extension.
Although lawmakers conceded they would not be able to meet this month's deadline, substantial progress has been made nonetheless on the cannabis legislation.
During a joint meeting of the Justice, Health, Legislative Studies and Public Safety Committees last month, members approved a revised marijuana reform bill that had been circulated.
The proposal as introduced would allow adults 18 and older to possess and cultivate marijuana for personal use. Individuals could grow up to 20 registered plants as long as the total yield doesn't exceed 480 grams per year. Medical patients could apply to cultivate more than 20 plants, however.
Personal possession would be capped at 28 grams, but possession of up to 200 grams would be decriminalized.
The Mexican Institute of Regulation and Control of Cannabis, a decentralized body established under the measure, would be established and responsible for regulating the market and issuing licenses for marijuana businesses.
The bill proposes a 12 percent tax on cannabis sales, with some revenue going toward a substance misuse treatment fund.
Public consumption would be permissible, except in spaces designated as 100 percent smoke-free. Hemp and CBD would be exempt from regulations that apply to THC products.
An earlier version of the legislation was approved by Senate committees last year ahead of the court's October deadline.
Advocates have expressed frustration over the more recently revised version, noting that it hadn't been changed to address their concerns.
They would like to enhance social equity provisions, provide protections for cannabis consumers and ensure that market empowers domestic farmers, especially those most impacted under the drug war—and they hope that lawmakers will the new deadline extension to carefully consider their concerns and work them into an amended version of the legislation.
"We hope that this will give them the time to take up this issue again in the fall and that they will be able to integrate the changes that we have recommended, including taking away the very high and expensive sanctions for certain activities such as smoking in public," Zara Snapp, a legalization activist with the Instituto RIA and the coalition #RegulacionPorLaPaz, told Marijuana Moment. "We also hope that this will provide them with the opportunity to integrate social justice into every aspect of the bill."
"We believe that this bill is urgent for Mexico, particularly once we get past the pandemic and are ale to restart the economy. Regulating cannabis will be a key measure that could be used to generate formal jobs and provide a more just wage for people who are involved in this entire production chain," she said.
Lawmakers Want Business Owners With Marijuana Convictions To Be Eligible For Coronavirus Relief
This story was updated to include comment from Snapp.
New Initiative To Legalize Marijuana Sales Filed In D.C.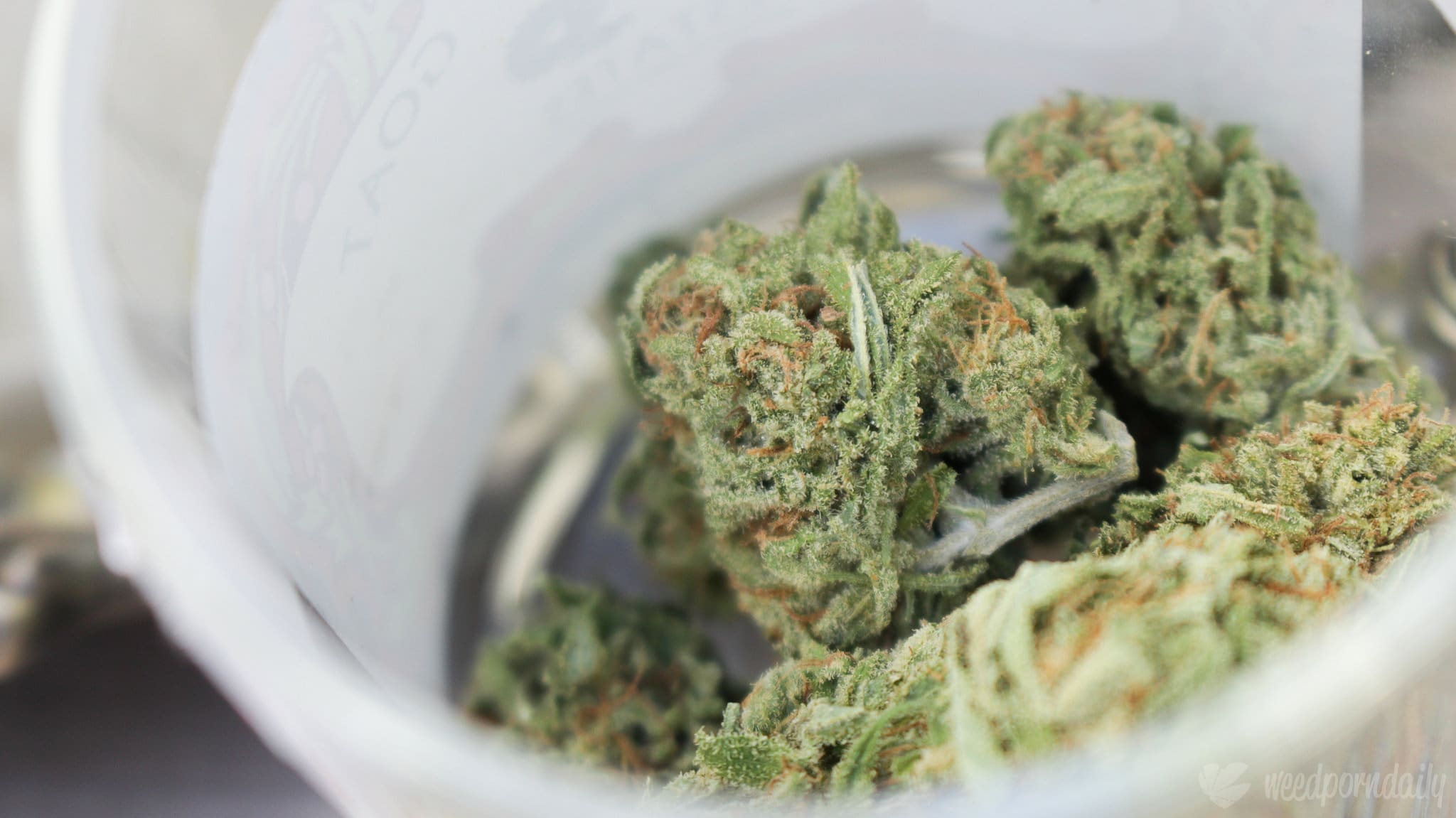 Activists recently filed a new proposed ballot initiative to legalize marijuana sales in Washington, D.C.
The measure—titled the "New Modern Day Cannabis Justice Reform Act"—would end prosecutions of cannabis cultivation, sales and consumption. It would also prevent marijuana from being the basis of police searches and provide for expungements of prior cannabis convictions.
District voters approved a measure to legalize low-level marijuana possession and home cultivation in 2014, but the city has been prevented from implementing a retail model due to a congressional rider barring it from using local tax dollars for such purposes. It stands to reason that the new proposal would run into the same problem, but activists say they plan to push ahead regardless.
Dawn Lee-Carty, executive director of the campaign behind this initiative, told Marijuana Moment in a phone interview that the currently unregulated cannabis system that's in place has failed to address the problem of racially disproportionate enforcement, with arrests still occurring and putting people at risk of contracting the coronavirus.
"Our goal is to push hard and—if we have to take it to Congress, whatever levels that we have to take—to ensure that it is a different cannabis climate for the safety of the patient, for the economy, for those who run a participate and want to be store owners for cannabis, we should have access just like big moneyed interests have access without being washed out," she said.
Lee-Carty said that, ideally, the measure would appear on the November ballot this year. It's fairly late in the process at this point, but the Board of Elections is scheduled to meet to determine whether the initiative meets the standards of relevant subject matter for initiatives on September 2.
To qualify for the ballot, activists would have to collect 24,835 valid signatures from registered voters—just as a separate campaign to decriminalize a wide range of psychedelics successfully did. The marijuana campaign has not started formally gathering signatures, but it did circulate an independent petition that advocates say amassed about 40,000 signatures from individuals who would presumably be inclined to sign the official form.
"This initiative legalizes the possession, to the extent possible by current law the use, sale, and purchase of cannabis and CBD products for any person over the age of 21 or older," text of the measure states. "Where not possible the initiative will make police enforcement and prosecution the lowest priority. Reverting to law automatically the soonest date possible in the future."
The proposal also contains several noteworthy provisions such as requiring that, in order to obtain a marijuana business license, individuals must have resided in D.C. for at least two years. Those on parole would also be eligible, the measure states.
"We don't want outsiders to come in and take over our business. It's already happened. It's already here," Lee-Cary said, referring to the district's existing medical cannabis program. "You have a lot of out-of-state, people that come in—big money interests that come in—and they sweep up the opportunities that people in our community could have."
There's also a ban on vertical integration included in the measure, preventing companies from multiple stages of production and sales so that the local industry would be more diverse and less at risk of monopolization.
Another unique provision would make it so police dogs "previously trained to detect cannabis will be retrained to detect explosives, weapons of mass destruction, and firearms so as to protect our schools, malls, mass gatherings, from foreign and domestic foreign terrorism."
"Dogs are trained to sniff marijuana, but meanwhile we have bombs, we have school shootings, we have so many other things that are in play right now that I think that we should redirect the funding for dogs—once again removing police and all police-related things, including dogs—out of the cannabis industry or out of the cannabis climate if it's legal," Lee-Carty said.
Read the text of the proposed D.C. marijuana sales legalization measure below: 
Dc Marijuana Initiative by Marijuana Moment on Scribd
Where Vice Presidential Candidate Kamala Harris Stands On Marijuana
Photo courtesy of WeedPornDaily.
USDA Explains Why It's Denying Hemp Farmers Access To Coronavirus Relief Benefits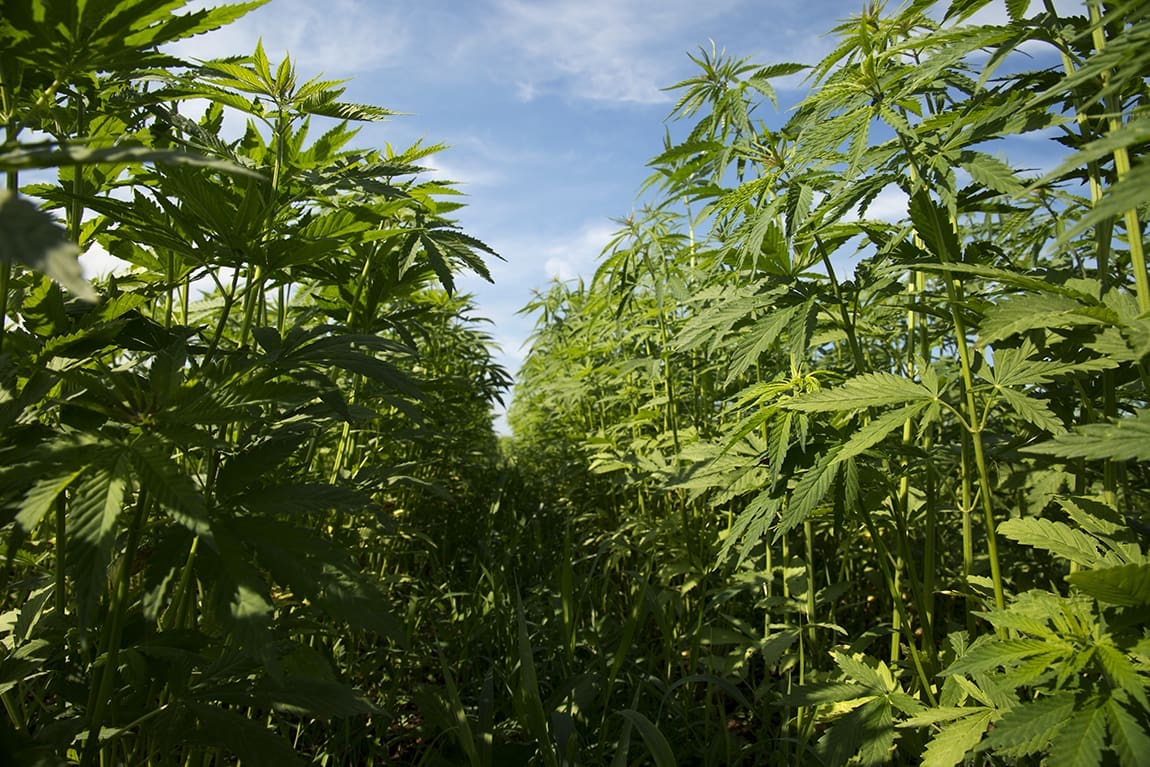 The U.S. Department of Agriculture (USDA) has explained its reasoning for denying hemp growers access to federal coronavirus relief.
In a notice set to be published in the Federal Register on Thursday, the department said it was only providing benefits under the Coronavirus Food Assistance Program (CFAP) for producers of commodities that experienced a five percent price decline between January and April. Their analysis found that hemp did not meet that threshold.
"While the national price did decrease during the first quarter of 2020, it was only a 1 percent decrease, which did not meet the 5 percent or greater decrease in price for CFAP eligibility," USDA said.
"The national price is represented by the average of 5 regional published hemp biomass benchmark midpoints," the notice states. "USDA has determined hemp is not eligible for CFAP due to not meeting the 5 percent or greater price decline, nationally."
USDA first announced that hemp and several other crops would not be eligible for the program in May. While the agency initially maintained it was not even open to reevaluating that decision when it comes to hemp—a determination for only that crop and tobacco—it changed course after Marijuana Moment reported on the blanket exclusion. The department then said that it would at least accept evidence of price declines to reconsider eligibility.
USDA's latest comments on hemp in the new Federal Register notice are part of a compilation of responses from the department to public feedback requesting aid for a variety of crops that were initially left out of the program.
CFAP is a $19 billion immediate relief program that "includes direct support to agricultural producers." It was established as part of the first approved COVID-19 package passed by Congress.
Hemp industry advocates have expressed disappointment over USDA's action, arguing that like any other industry, the hemp market is experiencing unique challenges amid the pandemic and shouldn't be written off from this program.
They say because hemp is a newly legal crop, it's more difficult to assess price declines based on traditional benchmarks.
The hemp exclusion by from USDA seemed unusual given that the department has seemingly made a significant effort to demonstrate that it is supportive of the industry and is actively working to ensure that the market has the resources it needs to expand since the crop's federal legalization in 2018.
In the meantime, USDA is facing pressure from the top Democrat in the Senate and industry stakeholders to delay issuing final regulations for hemp until 2022, citing concerns about the challenges of state compliance that have arisen due to the COVID-19 pandemic.
The minority leader isn't alone in requesting an extension; state agriculture departments and a major hemp industry group made a similar request to both Congress and USDA this week.
USDA has since approved numerous state, territory and tribal plans—most recently for Maryland and an Indian tribe last week.
Two senators representing Oregon recently expressed concerns that USDA appears positioned to reinstate two particular provisions of its interim final rule that stakeholders view as especially problematic. Those requirements, which the department temporarily suspended enforcement of, mandate that labs that test hemp be registered with the Drug Enforcement Administration and that law enforcement be involved in disposal of the crop if it contains excess THC.
Trump, Asked About Harris's Marijuana Record, Says 'She Lied'
Photo courtesy of Brendan Cleak.
Trump, Asked About Harris's Marijuana Record, Says 'She Lied'
President Trump weighed in on Sen. Kamala Harris's (D-CA) prior comments on marijuana shortly after she was announced as Joe Biden's vice presidential running mate on Tuesday.
While the president declined to explicitly discuss the senator's cannabis policy positions after being pressed by New York Post reporter Steve Nelson, he said "she lied" and "said things that were untrue" when presented with details about an interview she gave last year in which she discussed smoking marijuana in college.
Harris, a former California prosecutor who has been widely criticized by advocates over he role in convicting people over marijuana and past dismissive comments about reform efforts, told The Breakfast Club that during her college days, she consumed cannabis and listened to rappers Tupac and Snoop Dogg. But as some quickly pointed out, the timeline didn't match, as those artists hadn't yet released their debut albums while she was in school.
President Trump, in his first remarks on Kamala Harris as Joe Biden's VP pick, tells me about her past remarks on marijuana:

'Well, she lied. I mean, she said things that were untrue. She is a person that's told many, many stories that weren't true.'https://t.co/VhKjB9G4yM

— Steven Nelson (@stevennelson10) August 11, 2020
Harris later conceded that she "definitely was not clear about what I was listening to" while consuming cannabis.
Nelson asked the president at a White House press briefing if he felt Harris's "past on marijuana" is "a liability."
"Well, she lied. I mean, she said things that were untrue. She is a person that's told many, many stories that weren't true," Trump said before pivoting to criticism about her position on topics like taxes, fracking, military funding and health care.
The reporter followed up to ask whether "supporters of marijuana legalization should vote for you rather than her because she convicted so many people in the past."
"I can't tell you what she's voting for. I don't think she knows what. I think Joe knows even less than she does," the president said without directly addressing the question.
It's somewhat rare for Trump to comment on marijuana issues, but it's notable that when presented with the opportunity to seize on Harris's criminal justice record, he declined. It's especially interesting given that his reelection campaign has been attacking Biden as an "architect" of the drug war who authored punitive laws during his time in the Senate and framing the incumbent president as the criminal justice reform candidate.
A majority of Americans support legalizing marijuana, which makes it all the more curious that neither Trump nor Biden have sought to embrace the issue. Harris, for her part, is now the lead sponsor of a bill to federally legalize cannabis.
In any case, Nelson, the New York Post reporter, has made a habit of pressing Trump on cannabis policy. Last year, he cited studies about reduced opioid overdoses in states with legalization on the books and the president replied that "right now we are allowing states to make that decision" with regard to cannabis policy.
And when the reporter previously asked about Sen. Cory Gardner's (R-CO) legislation to allow states to set their own marijuana policies, the president voiced tentative support, saying "I really do" favor the proposal.
"I know exactly what he's doing. We're looking at it," he said at the time. "But I probably will end up supporting that, yes."
Both Trump and Biden are in favor of medical cannabis. And Biden has put forward plans to decriminalize marijuana possession, modestly reschedule the plant and facilitate expungements for prior cannabis convictions.
It remains to be seen whether Harris will push the former vice president to adopt a pro-legalization stance.
Where Vice Presidential Candidate Kamala Harris Stands On Marijuana