Marijuana Stores Will Be Hard To Find For Most Canadians On Day One Of Legalization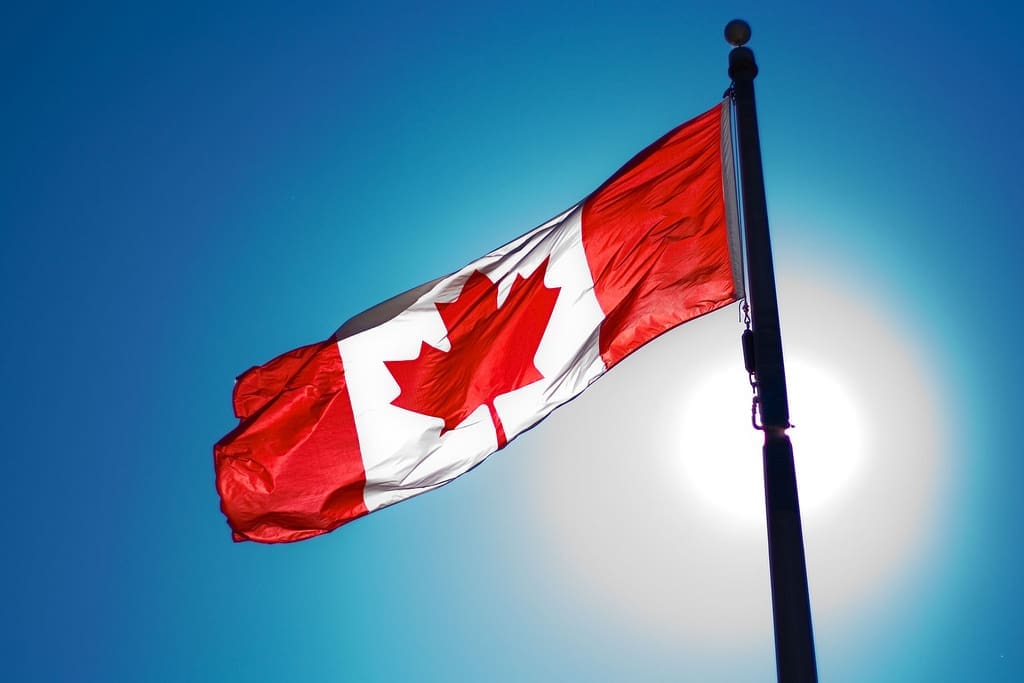 One week from today, Canadian adults will be able to purchase marijuana legally across the country. But the number of stores per province and per capita at this point varies widely, an analysis Marijuana Moment conducted shows.
For residents of Canada's most and least populous provinces, Ontario and Nunavut, respectively, online ordering will be their only means of legal purchase for the foreseeable future. British Columbia, the third-biggest province in the country with 4.8 million residents, has licensed only one store. Meanwhile, Northwest Territories, with only 44,520 residents, will open six government-run stores, or one per 7,420 residents.
(Note: British Columbia omitted for scale, as it has only one store for 4.8 million residents. Ontario and Nunavut will be online sales only on October 17. Population 2017 per Statistics Canada)
While many of even these preliminary licensed locations will not be operational October 17, by federal law, each province must provide an online purchasing system. 
And the provinces have committed to opening more physical stores. Manitoba has set a goal that 90 percent of Manitobans have a 30-minute drive or less to a cannabis store. Ontario was supposed to have 40 stores run through the province by now, but when the new provincial government came into power in June, they decided that cannabis stores will be privately owned, so legislators had to go back to the drawing board on regulations. 
Alberta hasn't set a limit for the overall number of private stores in the province, but each locality will be allowed to set a limit for their area. Hundreds of companies have applied to be retailers.
Each province has set up its own rules and regulations regarding minimum age for sales, possession limits and whether residents can grow plants at home.
As with alcohol, the age at which Canadians can purchase cannabis is lower than in the United States. In Quebec and Alberta, 18 year-olds will be able to purchase adult-use marijuana. In every other province, the legal age will be 19. By contrast, in the U.S., every state that has legalized recreational marijuana to date has set the legal age at 21, which is also the legal drinking age in the states.
In most provinces, four plants can be grown in a household. Quebec and Manitoba are prohibiting home growing; Nunavut is not prohibiting personal growing, but has not defined a limit. New Brunswick has specified conditions to allow plants to be grown outdoors (a locked enclosure 1.52 meters high). British Columbia has specified that home plants must not be visible to the public, and won't be allowed in day-care homes.
The national standard for purchase and public possession for adults is 30 grams of product of any kind. Quebec has set a limit on household possession at 150 grams, but other provinces have not set limits on how much cannabis can be kept in a private home.
What will make up those 30 grams? Flower, oils and, in provinces that are allowing home growing, seeds and plants. The federal legislation prohibits edibles and concentrates at this time.
Public use of cannabis is the policy that varies the most widely from province to province. Most provinces have adopted the stance that smoking or vaping marijuana will be illegal anywhere smoking or vaping tobacco is not allowed. Saskatchewan, Manitoba, New Brunswick and Yukon have banned public use (the regulations of the latter two specify backyard use as well as homes). Alberta and Nunavut have left it up to local governments to set regulations. Ontario and Quebec have set specific locations where it will be illegal to consume, including parks, public spaces and bus shelters.
Every province has passed legislation of some form banning cannabis for drivers in vehicles, but legal limits will differ from province to province. Quebec has adopted a "zero tolerance" policy for all drivers, while Ontario is setting zero tolerance for drivers under 21 years of age as well as commercial drivers. Other provinces are developing systems for how driving while impaired will be determined.
With retail stores spare in Ontario and British Columbia, perhaps Regina, Saskatchewan will become the tourist destination of choice for Americans thinking about crossing the border to experience legalization in their northern backyard. Those tourists should be sure to empty their pockets and car before returning to the United States, as the U.S. Customs and Border Protection has promised to crack down on Canadians and U.S. citizens alike.
Photo courtesy of Christopher Policarpio.
Marijuana Activists Protest John Boehner's SXSW Speech
Advocates for social equity in the increasingly legal marijuana economy are protesting keynote speeches by former Republican House Speaker John Boehner and MedMen CEO Adam Bierman at South by Southwest (SXSW).
The Equity First Alliance, a group that promotes racial and social justice in the cannabis industry, said that Boehner and Bierman's scheduled Friday appearances at the festival are a reflection of an ongoing trend where mostly white men are profiting off a market while people of color continue to disproportionately face criminalization for marijuana offenses.
Boehner has been the subject of ongoing criticism from marijuana advocates, who point out that he failed to act on cannabis reform, and opposed certain criminal justice reform legislation, during his 24 years in Congress. While he never introduced, cosponsored or voted in favor of marijuana bills in that time, he joined one of the largest cannabis firms, Acreage Holdings, as a board member last year.
In fact, Boehner consistently voted against an amendment to protect medical cannabis states from federal interference.
Bierman has been accused in a lawsuit filed by a former employee of making racist and homophobic remarks. His company, which was valued at $1.6 billion last year, was also a member of a New York-based medical marijuana industry association that advocated against allowing home cultivation in a memo submitted to Gov. Andrew Cuomo. (The company told Marijuana Moment that it supports the right to home cultivation, but did not answer questions about its involvement in drafting the document. It was later asked to leave the group over Bierman's alleged remarks.) Acreage remains a member of the same association.
"Our protest at SXSW sends a bold message in support of cannabis equity, justice, and repair," the Equity First Alliance's Felicia Carbajal said in a press release. "We stand together, recognizing that by defending the most marginalized among us, we defend all of us. We support the advocacy and resistance movements that reflect our multiple and intersecting identities, and we call on all defenders of human rights to join us."
Activists held protest signs over a nearby highway and at a hotel where Boehner's speech—which covers "the likely paths to national legalization and the challenges and opportunities America's fastest growing industry face today"—will take place on Friday. The signs condemn "big marijuana" and call for social equity policies such as community reinvestment.
#SXSWeed holding a banner in the lobby of the Hilton, where many cannabis panels will take place today including a speech by John Boehner. #WarOnDrugs pic.twitter.com/xAXHWMb6XU

— Ministry of Hemp (@MinistryofHemp) March 15, 2019
"It's clear this market is going to expand," Boehner told CNBC in an interview ahead of the event. "And as it does, lawmakers in Washington have to look up and realize that the federal government is way out of step. It's time for the federal government to get out of the way."
In the press release, Equity First Alliance listed additional reasons they're protesting as well as policies they support.
"In protest of:
—Those profiting off of cannabis without an intentional plan to repair and make whole individuals, families, and communities that have been devastated by the War on Drugs;
—Those profiting off of cannabis who once participated in prohibition;
—And those who would profit before freeing all cannabis prisoners and vacating all cannabis convictions
And calling for:
—10% of companies' annual revenue to be reinvested in communities disproportionately harmed by the
War on Drugs;
—A new paradigm of social responsibility in the cannabis industry;
—And public policies that create an equitable, just, and reparative industry."
"It's hypocritical for an Austin based company like SXSW, a company imbedded in a city that preaches diversity and inclusion, to neglect the work of committing to create an inclusive space, and instead give a keynote platform to John Boehner," Chas Moore, executive director of the Austin Justice Coalition, said. "This is disgusting."
.@SpeakerBoehner and Murphy joined Squawk on the Street for an exclusive interview live from @sxsw – watch the full video on @CNBC here. #acreageholdings #sxsw #sxsw2019 https://t.co/aNQHQSQHMA

— AcreageHoldings (@AcreageCannabis) March 15, 2019
Marijuana Moment reached out to Acreage for comment, but a representative did not respond by the time of publication.
Marijuana Companies Urged Governor To Ban Cannabis Home Cultivation, Document Shows
Photo courtesy of Gage Skidmore.
Model Legislation Aims To Help Cities Bring People Of Color Into Marijuana Industry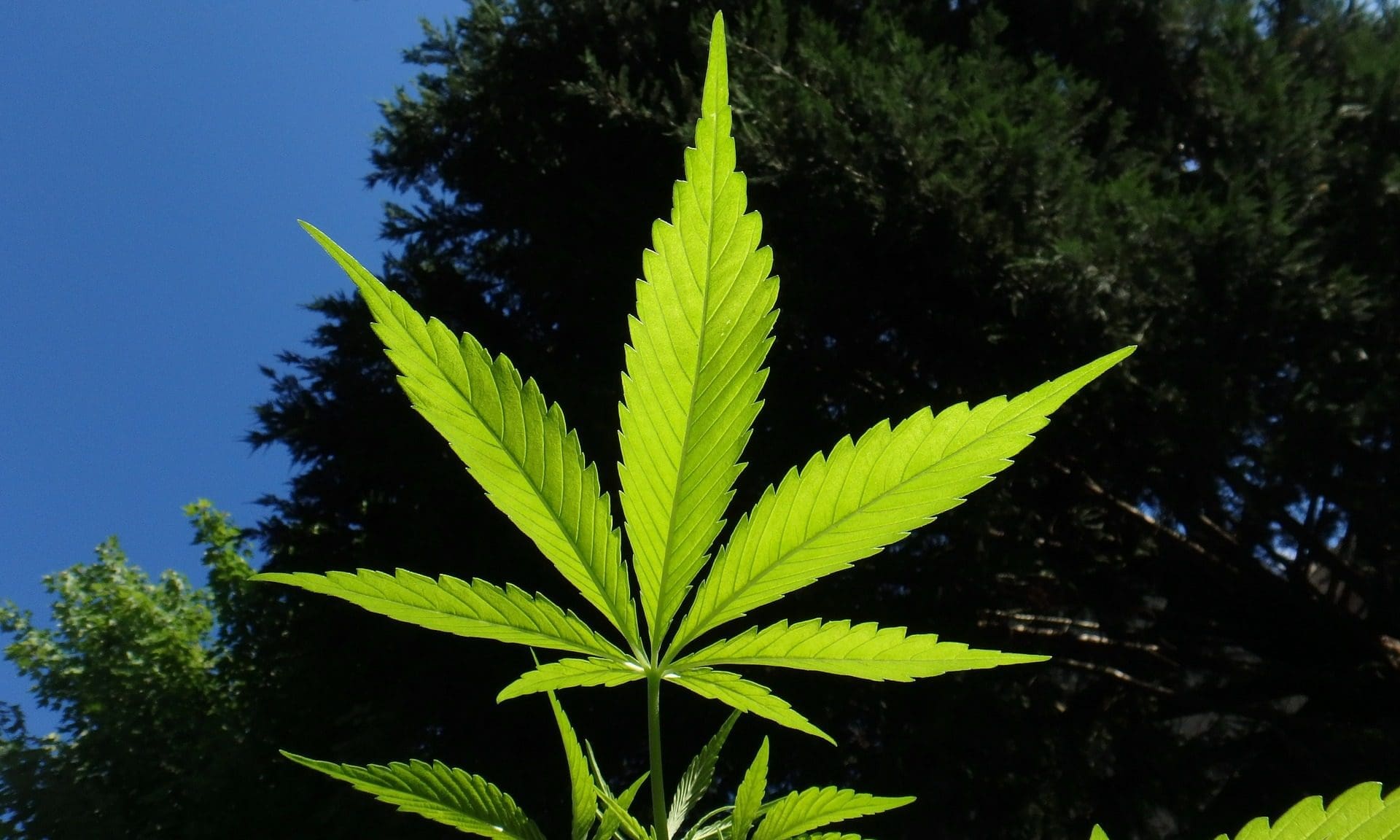 In the continuing work to diversify the legal cannabis space and include communities that have been hurt the most by the war on drugs, advocates have unveiled a model local ordinance that would help more people of color enter the industry.
The Model Municipal Social Equity Ordinance, released Monday by the Minority Cannabis Business Association (MCBA), "creates a baseline framework for adopting and advancing social equity in the cannabis industry as official public policy."
The document was drafted with assistance from the National Cannabis Industry Association and the Drug Policy Alliance.
Research shows that African Americans are almost four times more likely to be arrested on marijuana-related charges than their white counterparts—even while usage rates are virtually identical. But as legalization makes its way across the country, the effects of this systemic racial bias persist: More than 80 percent of legal cannabis businesses are owned by white people, according to one survey.
In other words, the communities that have been punished the most for something as simple as marijuana possession have yet to see many of the benefits associated with legalization.
To address this disparity, MCBA's model ordinance calls for cities to create cannabis social equity programs to provide financial and technical support to people who might not be able to otherwise own, invest or otherwise work in the cannabis industry. For example, under current policies enacted elsewhere, they may not be able to afford the high costs associated with licensing. Or they may be barred from even applying to work in the industry because of a past drug conviction.
The model ordinance is designed to even the playing field. People who were arrested on charges related to marijuana prior to legalization, who had a family member arrested on such charges and/or lived in an area with disproportionately high cannabis arrest rates would be eligible to participate in the program. It also invites people with low income—defined as those with "household income of less than 80 percent of the current fiscal year median family income for the county of residence"—to participate as well.
"The licensing structure… prioritizes folks who have been impacted by the war on drugs for ownership," Jason Ortiz, MCBA vice president, told Marijuana Moment in a phone interview. "Those folks are often left behind, if included at all. We put them at the front of the line."
Another important part of the ordinance, Ortiz said, is that it empowers local governments to study the impact of marijuana prohibition on their communities and use that data to influence decisions on where money generated from the industry should go.
"If your community was specifically targeted for arrests, your community now has data to support why they should be the ones to receive the support that is generated," he said.
The model ordinance also encourages cities to create a "community reinvestment fund" from tax dollars and other revenue from cannabis businesses to use for job training, re-entry services and other community-centered support.
Other provisions include the facilitation of "resentencing and expungement to restore the civil rights of prior cannabis arrestees" (such as the automated process recently instituted in San Francisco) and the end of "suspicionless drug testing," among other considerations.
The next step, of course, is to get municipalities to actually adopt the model ordinance. That's going to take community engagement and dialogue, Ortiz said.
"For us, the importance and relevance of this document is that it allows anyone anywhere to start to have a conversation about equity at their local and state level," he said.
"The Model Ordinance is a statement from the communities we represent to the local lawmakers, regulators, entrepreneurs and other stakeholders who are building our nation's cannabis industry one town at time–social equity is not only possible, it should be the industry standard moving forward," Khurshid Khoja, co-chair of the MCBA Policy Committee, said in a press release. "Our work gives those actors the tools they need to make equity a present reality in our industry rather than a lost opportunity."
In 2017, MCBA released a similar model bill for state legislatures championing industry-wide equity.
New Jersey Mayors Demand Social Equity In Marijuana Legalization Bill
Photos/screen grabs from video produced by MCBA.
New Marijuana Banking Bill In Congress Has 108 Cosponsors
A bipartisan bill that would address banking issues in the marijuana industry was officially filed on Thursday.
The legislation—led by by Reps. Ed Perlmutter (D-CO), Denny Heck (D-WA), Steve Stivers (R-O) and Warren Davidson (R-OH)—would shield financial institutions from being penalized by federal regulators for servicing cannabis and cannabis-adjacent businesses.
The bill, titled the Secure and Fair Enforcement (SAFE) Banking Act, explicitly stipulates that proceeds from transactions conducted by marijuana companies "shall not be considered as proceeds from an unlawful activity solely because the transaction was conducted by a cannabis-related legitimate business or service provider."
Nearly a quarter of the House, 108 members, has signed onto the bill as initial cosponsors, a spokesperson for Perlmutter told Marijuana Moment, and that includes nine Republicans. The last version, introduced in 2017, ended the 115th Congress with 95 cosponsors.
After the first-ever congressional hearing on #cannabis banking, I'm reintroducing the bipartisan #SAFEBanking Act to allow marijuana-related businesses access to the banking system. Congress needs to act to reduce risks for employees, businesses & communities across the country.

— Rep. Ed Perlmutter (@RepPerlmutter) March 7, 2019
Draft text of the bill was circulated last month ahead of the first marijuana hearing of the 116th Congress, which focused on how providing banking access to the cannabis industry can improve transparency and public safety.
Marijuana Moment supporters on Patreon can read the full text of the new bill as filed below:
While the prior version of the Secure and Fair Enforcement (SAFE) Banking Act didn't advance to votes in the last Congress, advocates are optimistic about the prospect of actually passing the reform legislation this session.
"If Congress fails to act, we are discouraging responsible, regulated markets and allowing a serious public safety threat to go unaddressed," Heck told Politico, which first reported on the bill's formal reintroduction.
The congressman put the situation in starker terms during last month's hearing before a House financial subcommittee, saying that the body has the power "to prevent murders and armed robberies," referring to the fact that current policy forces many cannabis businesses to operate on a cash-only basis, which can make them targets.
"We must use it and we must use it now because we are already late," he said.
"The SAFE Banking Act is an answer to the very real problem facing these businesses as they are forced to operate exclusively with cash. It makes them prime targets for violent robberies and money laundering schemes," Stivers said in a press release. "This isn't about condoning marijuana businesses, it's about creating an auditable trail and keeping our neighborhoods safe."
Today I introduced the SAFE Banking Act to allow the cannabis industry access to banking. The current system must be fixed to end this public safety issue. Add your name in support of the bill! https://t.co/khmr3Vjf9X

— Ed Perlmutter (@Ed4Colorado) March 8, 2019
"Government Regulators have deemed cannabis business owners to have certain reputational risks. From a civil liberties standpoint, I believe this is something we need to move away from," Davidson added. "There are reputational risks associated with any small business, and barring legally recognized small businesses from our financial institutions threatens the very pillars of liberty and freedom our country was founded on."
Passing marijuana banking reform could be the first in a series of more modest cannabis legislation that Congress will take up this session, with the ultimate goal of ending federal marijuana prohibition. Rep. Earl Blumenauer (D-OR) outlined a congressional blueprint to legalization last year.
Key Moments From The First Marijuana Hearing Of The New Congress