Marijuana Stores Will Be Hard To Find For Most Canadians On Day One Of Legalization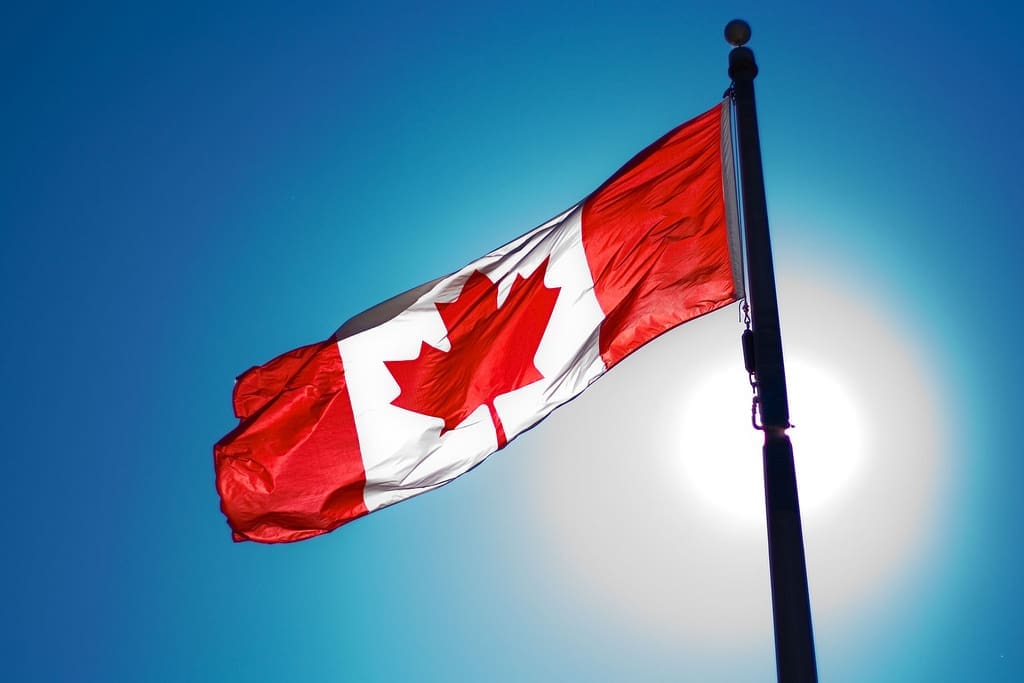 One week from today, Canadian adults will be able to purchase marijuana legally across the country. But the number of stores per province and per capita at this point varies widely, an analysis Marijuana Moment conducted shows.
For residents of Canada's most and least populous provinces, Ontario and Nunavut, respectively, online ordering will be their only means of legal purchase for the foreseeable future. British Columbia, the third-biggest province in the country with 4.8 million residents, has licensed only one store. Meanwhile, Northwest Territories, with only 44,520 residents, will open six government-run stores, or one per 7,420 residents.
(Note: British Columbia omitted for scale, as it has only one store for 4.8 million residents. Ontario and Nunavut will be online sales only on October 17. Population 2017 per Statistics Canada)
While many of even these preliminary licensed locations will not be operational October 17, by federal law, each province must provide an online purchasing system. 
And the provinces have committed to opening more physical stores. Manitoba has set a goal that 90 percent of Manitobans have a 30-minute drive or less to a cannabis store. Ontario was supposed to have 40 stores run through the province by now, but when the new provincial government came into power in June, they decided that cannabis stores will be privately owned, so legislators had to go back to the drawing board on regulations. 
Alberta hasn't set a limit for the overall number of private stores in the province, but each locality will be allowed to set a limit for their area. Hundreds of companies have applied to be retailers.
Each province has set up its own rules and regulations regarding minimum age for sales, possession limits and whether residents can grow plants at home.
As with alcohol, the age at which Canadians can purchase cannabis is lower than in the United States. In Quebec and Alberta, 18 year-olds will be able to purchase adult-use marijuana. In every other province, the legal age will be 19. By contrast, in the U.S., every state that has legalized recreational marijuana to date has set the legal age at 21, which is also the legal drinking age in the states.
In most provinces, four plants can be grown in a household. Quebec and Manitoba are prohibiting home growing; Nunavut is not prohibiting personal growing, but has not defined a limit. New Brunswick has specified conditions to allow plants to be grown outdoors (a locked enclosure 1.52 meters high). British Columbia has specified that home plants must not be visible to the public, and won't be allowed in day-care homes.
The national standard for purchase and public possession for adults is 30 grams of product of any kind. Quebec has set a limit on household possession at 150 grams, but other provinces have not set limits on how much cannabis can be kept in a private home.
What will make up those 30 grams? Flower, oils and, in provinces that are allowing home growing, seeds and plants. The federal legislation prohibits edibles and concentrates at this time.
Public use of cannabis is the policy that varies the most widely from province to province. Most provinces have adopted the stance that smoking or vaping marijuana will be illegal anywhere smoking or vaping tobacco is not allowed. Saskatchewan, Manitoba, New Brunswick and Yukon have banned public use (the regulations of the latter two specify backyard use as well as homes). Alberta and Nunavut have left it up to local governments to set regulations. Ontario and Quebec have set specific locations where it will be illegal to consume, including parks, public spaces and bus shelters.
Every province has passed legislation of some form banning cannabis for drivers in vehicles, but legal limits will differ from province to province. Quebec has adopted a "zero tolerance" policy for all drivers, while Ontario is setting zero tolerance for drivers under 21 years of age as well as commercial drivers. Other provinces are developing systems for how driving while impaired will be determined.
With retail stores spare in Ontario and British Columbia, perhaps Regina, Saskatchewan will become the tourist destination of choice for Americans thinking about crossing the border to experience legalization in their northern backyard. Those tourists should be sure to empty their pockets and car before returning to the United States, as the U.S. Customs and Border Protection has promised to crack down on Canadians and U.S. citizens alike.
Photo courtesy of Christopher Policarpio.
Marijuana Trade Group Demands Action Against Unlicensed Los Angeles Dispensaries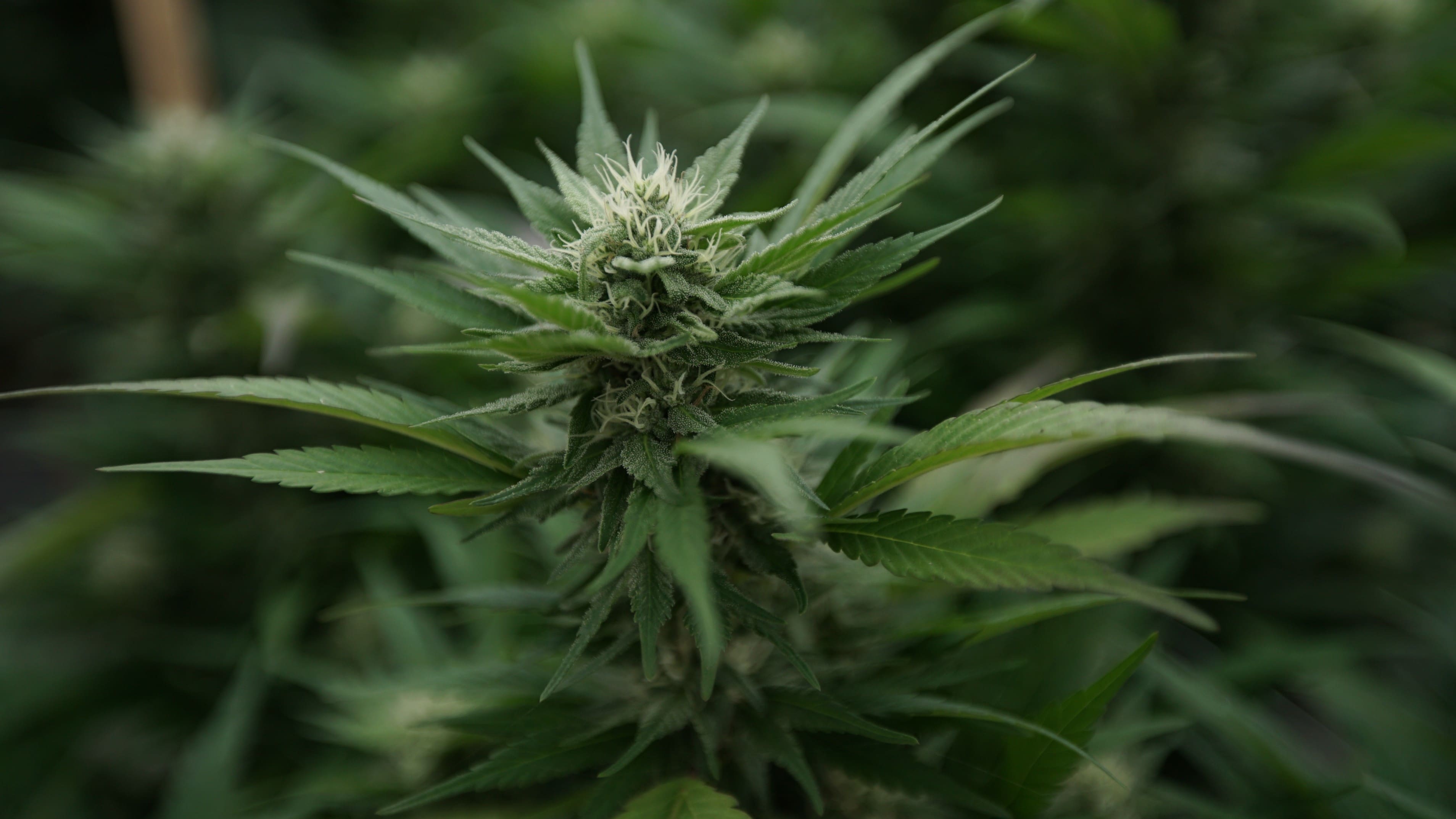 Unlicensed marijuana dispensaries abound in Los Angeles, and a major cannabis trade association is calling on the local prosecutor to step up enforcement efforts.
In a letter sent to City Attorney Mike Feuer, the United Cannabis Business Association (UCBA) says it is concerned that "illegal retail cannabis operations are continuing to flourish and proliferate" and that existing medical marijuana dispensaries "are struggling financially in the face of competition from illegal dispensaries."
The group, which represents licensed medical cannabis dispensaries throughout the city, requested information about how the local government is handling the situation.
"The UCBA is looking for answers and actions from City Attorney Feuer to ensure safety for workers and residents across the city and to protect the city's much needed revenue," UCBA executive director Ruben Honig said in a press release this week. "We are greatly concerned that illegal cannabis dispensaries continue to operate and proliferate in Los Angeles and urge him to crack down on rampant illegal cannabis operations."
Of course, cracking down on the hundreds of unlicensed dispensaries operating in the city is easier said than done. And the city attorney's office has moved to enforce local marijuana ordinances in waves this year. In September, for example, the office announced that more than 500 people were charged for running 105 illicit dispensaries.
It's not quite as simple as shutting down unlicensed marijuana shops, though. Cannabis laws are constantly evolving in Los Angeles, and keeping up with the latest regulatory policies has proved challenging for many previously licensed dispensaries.
The National Cannabis Industry Association (NCIA) said it agrees that the city attorney's office should "enforce the law and the new regulatory structure," but that enforcement "should be transparent, and should focus initially on the traditional criminal element more than on currently unlicensed businesses that have been operating for years without incident in compliance with the old system."
"This is a perfect example of the problem with arbitrary license caps," NCIA media relations director Morgan Fox wrote to Marijuana Moment in an email. "I'm not extremely familiar with the LA licensing scheme regarding existing businesses, but I've heard that it was very restrictive, very limited and resulted in the exclusion of many smaller and/or minority-owned companies."
Marijuana Moment reached out to Feuer's office for comment, but a representative was not immediately available.
Marijuana Dispensaries Reduce Local Opioid Overdose Rates, Study Finds
Photo courtesy of Chris Wallis // Side Pocket Images.
Nearby Marijuana Shops Make Homes And Rentals More Valuable, Studies Show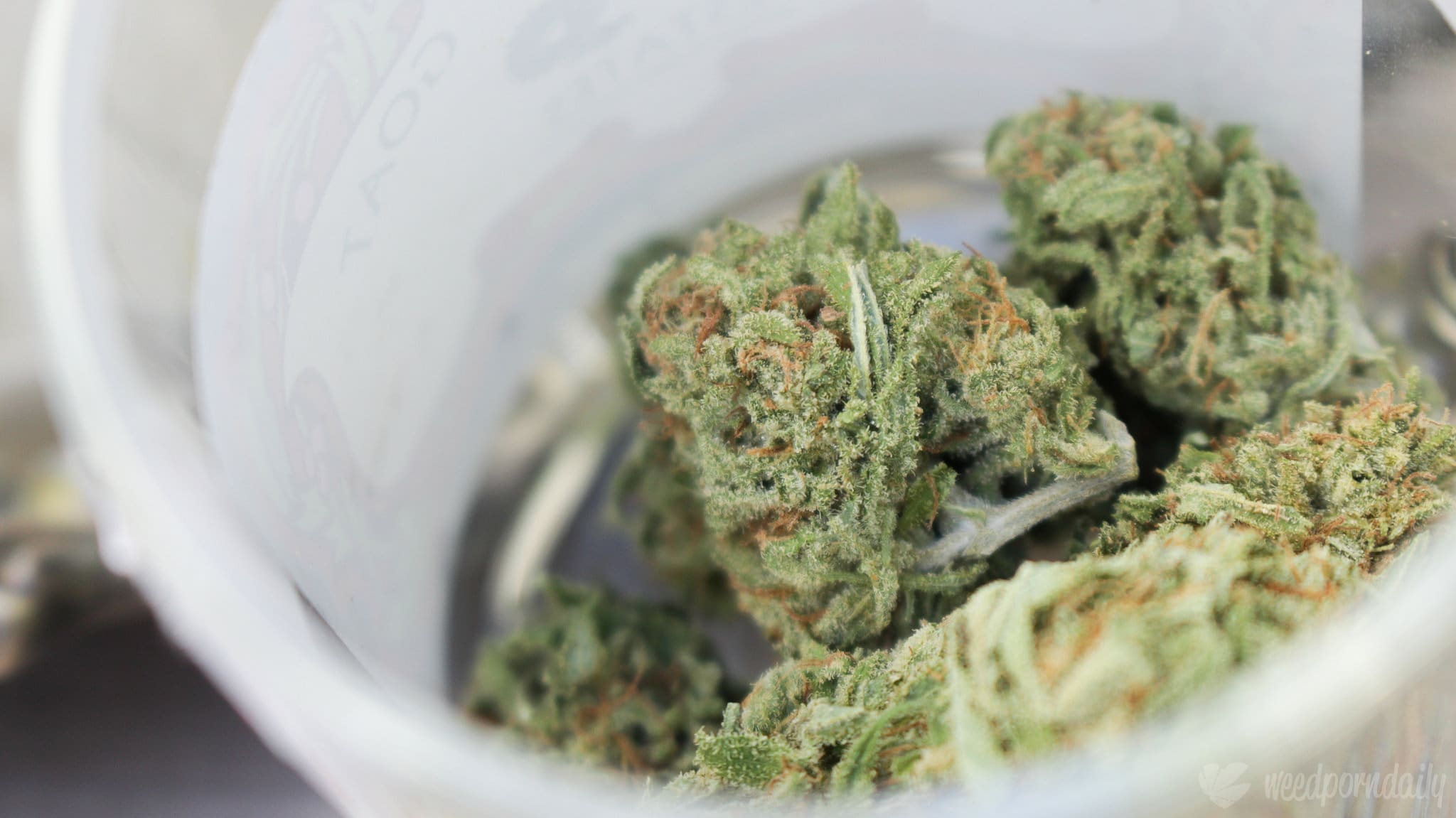 When a shop selling marijuana opens (or closes), there's a direct impact on housing and rental prices in the surrounding area, according to a pair of recent studies.
Housing prices for new homes increase by 7.7 percent on average if they're located within a quarter mile of a new dispensary.
A study published in the journal Contemporary Economic Policy evaluated how the price of new homes in Denver, Colorado, changes when a cannabis dispensary opens up nearby. Researchers compared the prices of homes before and after a dispensary opened within .25 miles, .25-.5 miles and .5-.75 miles.
When new dispensaries opened within .25 miles, housing prices jumped 7.7 percent on average. There was still a 4.7 percent increase for homes located within .5 miles, but the effect "disappears entirely" for houses that are further than .5 miles from a new dispensary. The researchers also found that the effect was slightly more pronounced if the dispensary was the first to the area.
"Our results suggest that despite potential costs, legalization is capitalized as a net benefit in housing prices," the researchers wrote.
Interestingly, new dispensaries seem to have about the same impact on housing prices as new grocery stores, the study found. But the "mechanisms through which grocery stores affect housing prices are more obvious than dispensaries."
"If public sentiment surrounding marijuana is positive, homebuyers may also prefer to select into neighborhoods with more dispensaries for convenience. Ultimately however, our data do not allow us to directly determine the underlying mechanisms driving this result, so these potential explanations should be considered speculative."
Losing a marijuana coffeeshop causes a three percent decrease in Airbnb rental prices.
Amsterdam's famous cannabis coffeeshops are known tourist attractions, but what happens when one shuts down? For his master's dissertation, doctoral student Igor Goncalves Koehne de Castro identified at least one collateral effect: Rental costs on Airbnb drop by about three percent on average if the closure was within 250 meters of the lodging.
If the coffeeshop was further than 250 meters, rental prices didn't change significantly.
There were plenty of examples for de Castro to study, which spanned from 2014 to 2017, because several coffeeshops have closed in response to new laws in recent years, including one in Amsterdam that prohibits the shops from operating within 250 meters of a school.
After controlling for other possible factors, de Castro developed a series of models based on Airbnb data on rental prices over time and their proximity to recently closed coffeeshops. The study revealed that these shops "present a positive impact" on rental prices for lodgings close to the shops—presumably because people who rent through Airbnb are "tourists" who are "sensitive to distances."
"The findings of this study suggest that, for the city of Amsterdam, the de facto legalization of cannabis actually has a positive externality," de Castro wrote. "This result puts new evidence to the debate of drug laws and policies, a matter that still lacks data and research."
Marijuana Dispensaries Reduce Local Opioid Overdose Rates, Study Finds
Photo courtesy of WeedPornDaily.
Major Alcohol Association Briefs Congress On Marijuana Legalization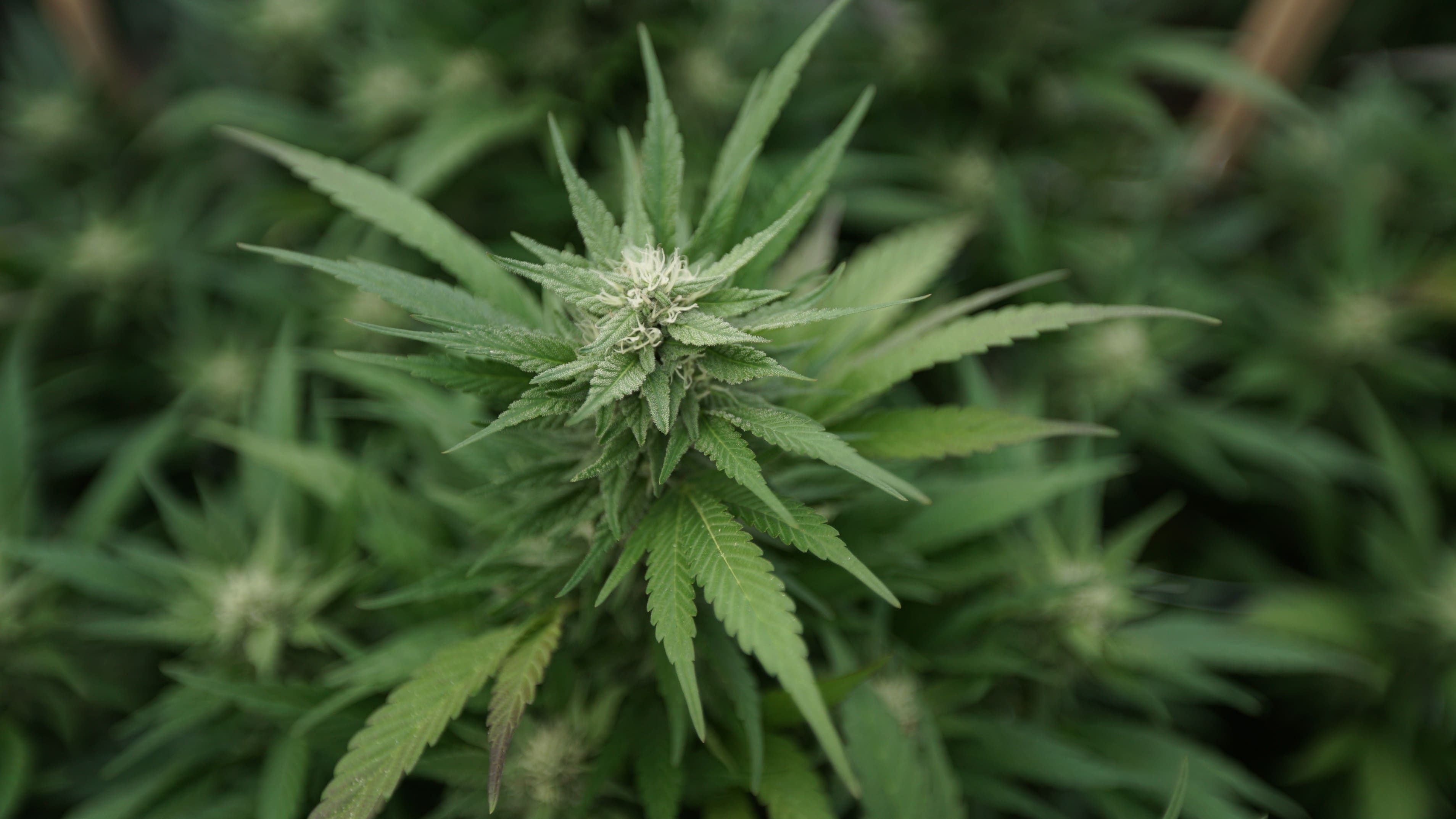 One of the nation's leading alcohol industry associations held a briefing on Capitol Hill on Friday to tell lawmakers and congressional staffers about its position on marijuana legalization.
The Wine & Spirits Wholesalers of America (WSWA) became the first major alcohol association to call for the end of federal cannabis prohibition in July. At last week's briefing, the group reaffirmed that stance, emphasizing that the federal government should allow states to legalize marijuana without interference.
A representative from the group also suggested that the cannabis market could take lessons from the current regulatory approach to alcohol, including when it comes to distribution and quality control testing, one person who attended the event told Marijuana Moment. There was also a conversation about developing technologies to detect active impairment from marijuana on the roads.
In a one-sheet overview distributed at the briefing, WSWA wrote that the industry's regulatory structure "should ensure product safety, discourage underage access, create an effective tax collection regime and encourage innovation and choice for consumers, while at the same time eliminating diversion of cannabis to other states."
WSWA then outlines a series of recommendations—from implementing impaired driving standards to testing product formulas.
Read WSWA's full list of marijuana policy recommendations below:
For the most part, the recommendations align with existing regulatory models in legal states. Where the alcohol and marijuana industries might have disagreements, though, is with WSWA's opposition to vertical integration, under which one company manages more than one area of production and distribution that could otherwise be delegated to other businesses.
The alcohol industry generally operates under a three-tier system in the U.S., through which separate operators handle production, wholesaling and retail sales. Some have suggested that the alcohol industry wants the cannabis market to adopt its approach so that existing businesses like beer, wind and liquor distributors can profit from legal marijuana as well. But Dawson Hobbs, WSWA senior vice president of government relations, denied as much when the association made its initial announcement earlier this year.
"No, what we're talking about is just creating a pathway for states to have federal recognition of legalization by enacting appropriate regulation that creates a safe and reliable marketplace," Hobbs said at the time.
A Main Ingredient In Beer Used To Be Marijuana's 'Sister,' Study Shows
Photo courtesy of Chris Wallis // Side Pocket Images.