Legal Marijuana Shops Refuse Sales To Underage Customers, Study Finds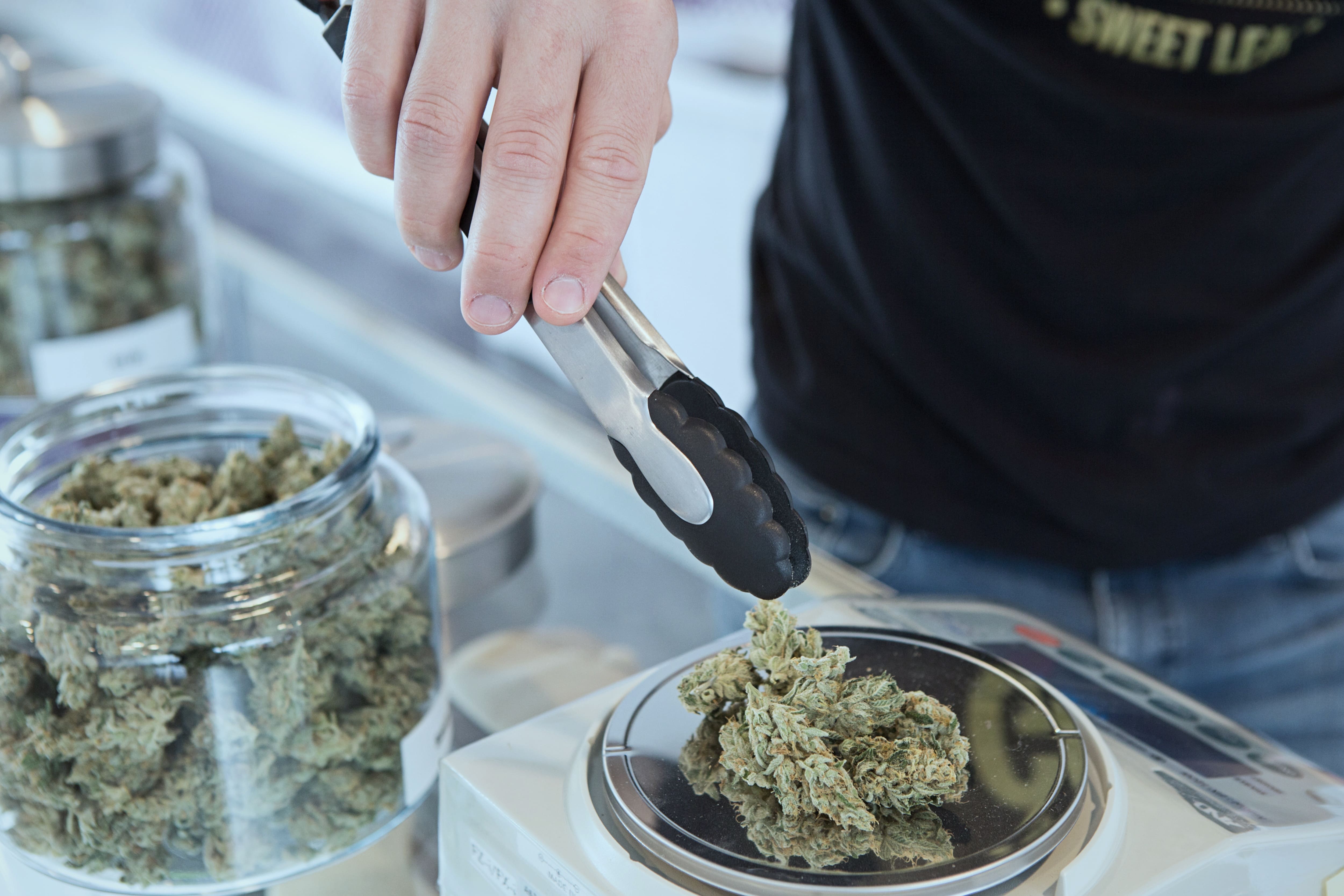 When it comes to purchasing marijuana, customers in Colorado and Washington State will have a hard time buying it at licensed cannabis shops without presenting ID first.
A new study, published in the Journal of Studies on Alcohol and Drugs this month, finds that "compliance with laws restricting marijuana sales" to those 21 and older with a valid ID "was high" in the two western states, which were the first to legalize cannabis.
To determine whether age and identification restriction policies are working as intended, the team of researchers sent would-be buyers who "appeared young" with no ID, or who were underage, into 85 marijuana stores in Colorado and 90 in Washington, to investigate their adherence to state laws.
"Buyers were asked to present an ID at some point in all" of the 349 total visits, the authors note, whether at the door, on the sales floor or at the counter attempting a purchase.
Overall, refusal rates were higher in Colorado, which had a nearly perfect record of refusing marijuana sales to the secret shoppers, than in Washington. That difference, the authors note, could be due to Washington stores being less likely to check IDs at the door.
"More than 40% of buyers made it onto the stores' sales floor in Washington State without having their IDs checked, and only about three quarters were checked before making the purchase attempt," the study found. "Checking IDs at the door may be an effective compliance technique. When buyers are able to interact with the clerk at the counter and select a product for purchase, clerks may believe erroneously that some other employee checked their IDs, establish a relationship with buyers, and/or feel pressure to conclude the sale."
Another factor in successful purchase attempts by some underage pseudo-buyers may be that dispensary personnel only made cursory glances at IDs without noticing they displayed ineligible birth dates.
"Store personnel in Colorado seemed able to identify accurately that the minor-decoy buyer was underage," the researchers wrote.
The study suggests checking for IDs before a customer enters a store may be a good strategy to stay compliant with state laws, and to deter underage individuals from even trying to buy marijuana in the first place.
"The high compliance in this study suggests that recreational marijuana stores may not be selling directly to underage youth on premises very often."
The authors highlight that "refusal rates exceeded those for alcohol and are similar to those for tobacco." In other words, the policies and regulations of the cannabis industry in Colorado and Washington could be used as potential models for other states looking to legalize recreational marijuana sales.
The findings are comparable to a sting operation conducted by Oregon regulators last year that showed a 100 percent compliance rate by licensed marijuana stores in not selling to underage individuals.
According to the new Colorado and Washington study, when it comes to cannabis, "regulators in both states worked with the industry, performed compliance checks, and penalized stores that failed."
Working with states and complying with laws is in the interest of rapidly flowering marijuana markets, the study says, "to avoid increased federal scrutiny and controls."
Three-Fourths Of New Mexico Voters Support Marijuana Legalization, State-Funded Poll Shows