Lawmakers Push Federal Agencies To Free Up The CBD Industry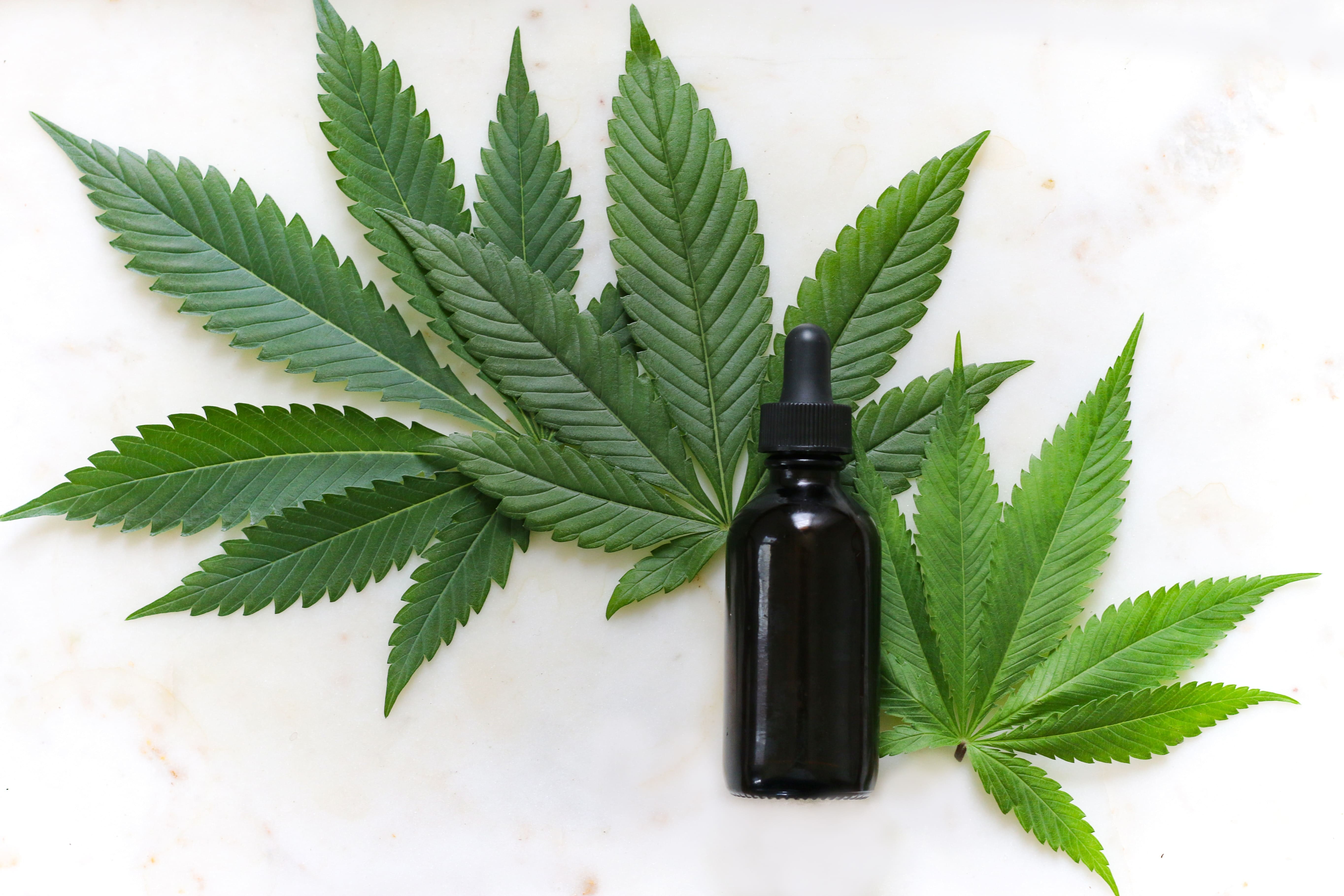 A group of lawmakers sent a letter to the heads of the U.S. Department of Health and Human Services (HHS) and the Food and Drug Administration (FDA) this week, describing the economic potential of the CBD market and encouraging the development of regulations for the compound.
The letter, led by Rep. Antonio Delgado (D-NY), states that the passage of the 2018 Farm Bill, which federally legalized hemp and its derivatives such as CBD, "ushered in the potential for a new agricultural industry that will impact textiles, paper, pharmaceuticals, dietary supplements, and countless other consumer products."
Delgado, who among other signees sits on the House Small Business Committee, added that the "legal cannabis industry provides an opportunity for small firms to the lead the way by fueling local economies and creating new jobs." The panel held a hearing last month to address opportunities and challenges for cannabis businesses under the federal framework of prohibition.
Committee Chair Nydia Velazquez (D-NY), who introduced legislation this week that would provide marijuana businesses with access to insurance coverage, as well as Reps. Dwight Evans (D-PA), Adriano Espaillat (D-NY) and Jared Golden (D-ME) also signed the letter.
"Farmers around the country are eager to adopt a new exciting crop and are enthusiastically awaiting the establishment of a regulatory framework from the United States Department of Agriculture (USDA)," the group wrote. "Businesses are ready to capitalize on the growing consumer demand for hemp and hemp-derived products, such as cannabidiol (CBD), yet the FDA's lack of clarity has caused confusion for farmers, businesses, and consumers."
Last year Congress legalized hemp & its derivatives such as #CBD.
My @HouseSmallBiz colleagues & I are urging @US_FDA & @HHSgov to quickly provide the clarity that small businesses need to share in this potentially huge market:https://t.co/ltJoNR8Uza

— Dwight Evans (@RepDwightEvans) August 2, 2019
USDA and FDA have faced pressure to develop regulations for the hemp industry since the farm bill's passage. FDA said last month that it is "expediting" its rulemaking process and will issue a status update on the agency's progress by early fall. USDA, meanwhile, said that regulations for legal hemp cultivation will be released ahead of the 2020 planting season.
The lawmakers said that "regulatory uncertainty is currently stifling the potential growth of hemp businesses."
While former FDA Commissioner Scott Gottlieb said that developing regulations that would allow for CBD to be marketed in food or as dietary supplements could take years without congressional action, the group noted that such products are already being sold "in coffee shops, cocktail bars, restaurants, grocery stores, gas stations, massage parlors, fitness centers, pet stores, and health stores."
"This business development has occurred largely outside of any well-defined or strictly enforced regulatory regime," they wrote. "Regulations are needed to address the production, sale, quality, testing, labeling, and marketing hemp-derived products such as CBD."
"Businesses making unfounded health claims, not otherwise permitted for food or dietary supplements, should certainly not be making these claims about hemp-derived products, and we appreciate the work that the FDA has done to address these issues in the marketplace. But more work is needed. This retail market is far too large to remain unregulated, and the lack of clear regulation can cause a variety of problems around product quality, safety, production, distribution and sales of CBD."
While the lawmakers said they appreciate FDA's diligence in ensuring public safety and enforcing rules against unfounded claims made by CBD companies, the industry cannot wait years for the agency to develop regulations.
"We urge the FDA to take prompt and clear regulatory action to clarify the federal rules around the production, sales, and marketing of CBD to support American farmers and entrepreneurs in this growing market, while at the same time providing assurance to consumers that products are not misleading, mislabeled, and are produced using good manufacturing practices," they wrote. "Now is the time for the FDA to craft benchmark safety and quality standards for the production of hemp-derived products in order to increase consumer satisfaction and confidence as this nascent industry transitions and matures into a legal marketplace."
I joined @HouseSmallBiz colleagues in writing to @HHSGov & @US_FDA about economic opportunities relating to growth & production of hemp & CBD. Our letter urges regulatory guidance for CBD products to support farmers & entrepreneurs in this growing market. https://t.co/CoDXpT2hYA pic.twitter.com/6LyQ5qYnoZ

— Congressman Antonio Delgado (@repdelgado) August 2, 2019
The letter states that FDA should release "straightforward enforcement guidance" by September 30 and also "promptly issue an interim final rule, to ensure a regulatory pathway through a permanent final rule, for the use of legally produced CBD as a food additive and a dietary supplement ingredient."
"Given the current widespread availability of hemp-based products, and the growing consumer demand for CBD, we believe that a clear and efficient regulatory framework is necessary to support American farmers, small businesses, and consumers," the group wrote. "As increasingly more states legalize marijuana and Federal law recognizes the growth and production of hemp and hemp-derived compounds, it is imperative that agencies provide guidance and reduce barriers for small firms looking to enter this rapidly evolving industry."
Read the full CBD letter from lawmakers to FDA and HHS below:
Letter to USDA and FDA on CBD by Marijuana Moment on Scribd
Photo by Kimzy Nanney on Unsplash.