Lawmakers Push Congressional Leaders To Include Marijuana Businesses In Coronavirus Relief Bill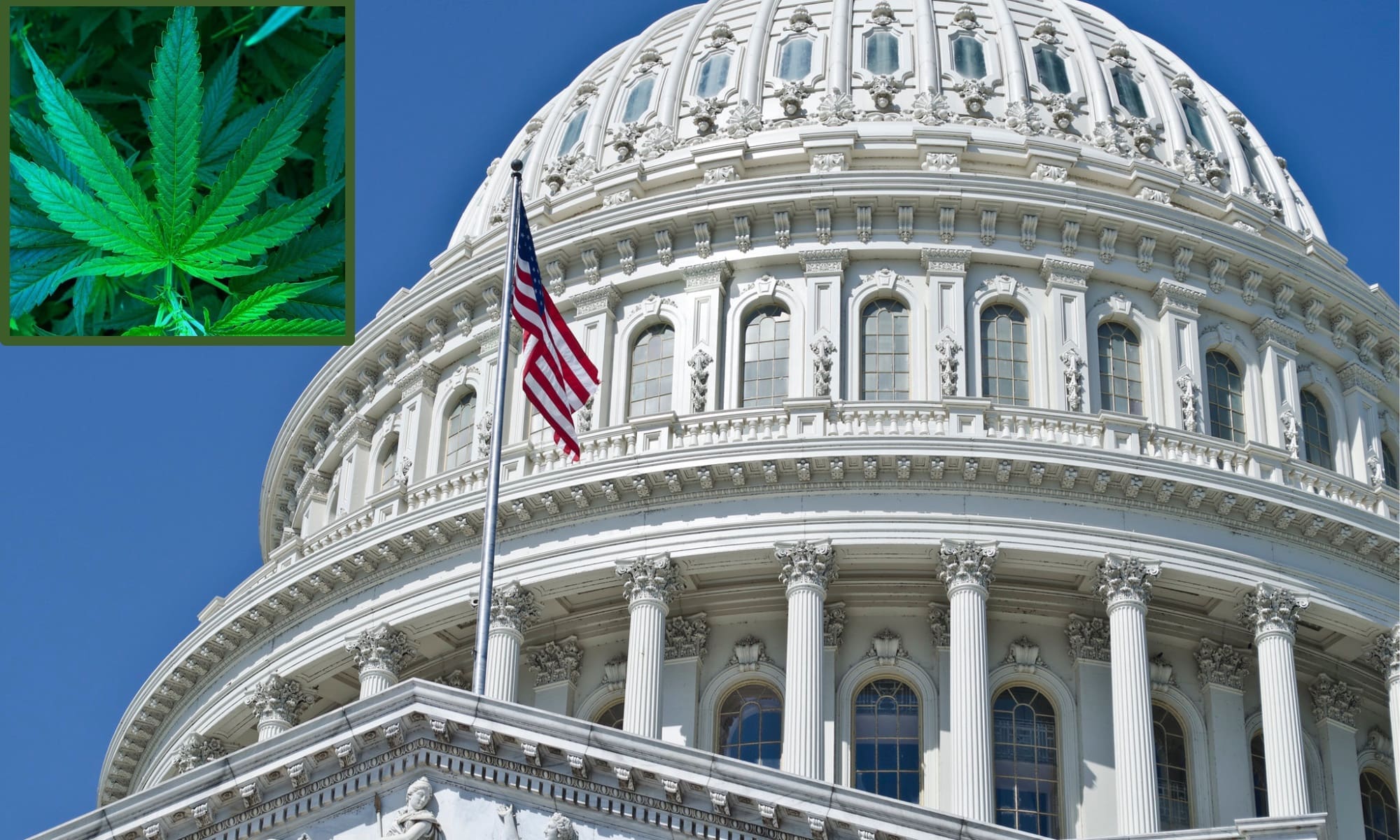 A bipartisan group of 34 members of Congress is calling on House leadership to include language in the next coronavirus stimulus bill to allow marijuana businesses to access federal disaster relief that is available to other industries.
"The state-legal cannabis industry is a major contributor to the U.S. economy and workforce, employing over 240,000 workers across 33 states and four territories, and generating $1.9 billion in state and local taxes in 2019," the lawmakers wrote. "State-legal cannabis businesses need access to CARES Act programs to ensure they have the financial capacity to undertake the public health and worker-focused measures experts are urging businesses to take."
Rep. Earl Blumenauer (D-OR) led the effort to build support for the letter, which was released on Friday. A similar letter to Senate leadership, led by Sen. Jacky Rosen (D-NV), is also in the works and is expected to be released in the coming days.
As it stands, the federal Small Business Administration (SBA) maintains that cannabis companies—as well as those that "indirectly" work with the industry like accounting and law firms—are ineligible for its loan and lending programs, including those pegged to the COVID-19 pandemic.
Industry stakeholders and lawmakers have emphasized that while many cannabis shops remains open as state-designated essential services during the outbreak, the market is at economic risk as governments issue shelter-in-place orders and encourage social distancing. As a major sector of state economies that employ tens of thousands of workers, the marijuana industry needs SBA access during the crisis, they say.
"Like other businesses with continued operations, cannabis businesses have met the moment by preserving access to treatment for patients with chronic conditions, donating protective clothing, and manufacturing equipment for medical use. However, unlike other small businesses, cannabis businesses are not eligible for the CARES Act programs," the lawmakers wrote, referring to a prior coronavirus aid package that was enacted last month.
"The COVID-19 outbreak is no time to permit federal policy to stand in the way of the reality that millions of Americans in states across the country face daily—that state-legal cannabis businesses are sources of economic growth and financial stability for thousands of workers and families, and need our support," they said. "Given the nature of the epidemic, we must ensure that everyone has the capacity to carry out the recommended public health and worker-focused measures. Without doing that, we risk undercutting the public health efforts nationwide."
Joining Blumenauer in leading the letter are Reps. Barbara Lee (D-CA), Don Young (R-AK) and Tom McClintock (R-CA).
House Speaker Nancy Pelosi (D-CA) wants to see separate language increasing marijuana businesses' access to banking services included in an upcoming COVID-19 bill, Rep. Ed Perlmutter (D-CO) said last week after presenting that issue before the Democratic caucus.
"Workers at state-legal cannabis businesses are no different from workers at any other small business—they show up to work every day, perform their duties, and most importantly, work to provide for their families," the 34 lawmakers wrote to her and Minority Leader Kevin McCarthy (R-CA) on Friday. "This lack of access will undoubtedly lead to unnecessary layoffs, reduced hours, pay cuts, and furloughs for the workers of cannabis businesses who need support the most."
Rosen, whose pending Senate letter calling for SBA access for marijuana businesses is still being circulated for signatures, has long pushed the issue outside of the coronavirus pandemic, raising it during a committee hearing last year, for example.
The senator led a separate letter earlier this month, asking Appropriations Committee leadership to insert language extending SBA access to small marijuana businesses in upcoming annual spending legislation.
The new House letter makes clear that relief needs to come sooner, however.
"Cannabis businesses are essential to many communities around the country. We cannot be selective about which small businesses receive relief as the COVID-19 pandemic cripples our economy," Blumenauer told Marijuana Moment. "This is yet another example of the federal government falling behind the states on cannabis. While we continue our fight to reform discriminatory, harmful, and out-of-touch cannabis policies, the fight for the state-legal cannabis industry, which employs hundreds of thousands of Americans, continues."
In a letter to state treasurers that was delivered earlier this month, a coalition of marijuana industry associations urged the officials to pressure their congressional delegations to include SBA access for cannabis firms in future coronavirus legislation. They also want the states to explore providing separate loan and lending programs for the market.
Colorado Gov. Jared Polis (D) also recently sent a letter asking a congressman from his state to take up the issue with his colleagues and ensure SBA access for the cannabis industry.
Meanwhile, although hemp businesses are eligible for certain SBA programs since the crop was federally legalized under the 2018 Farm Bill, industry associations sent a letter to the head of the agency on Monday, urging SBA to extend access to a series of other coronavirus relief loans to farmers who cultivate hemp.
Lawmakers are also making a different kind of COVID-related cannabis push concerning veterans access to marijuana. In a letter led by Sen. Elizabeth Warren (D-MA) last week, members of the Massachusetts congressional delegation urged the head of the U.S. Department of Veterans Affairs to allow its doctors to issue verbal recommendations for medical cannabis amid the pandemic.
Read the full text of the lawmakers' letter below:
Marijuana Businesses COVID … by Marijuana Moment on Scribd
Veterans Marijuana Research Bill Would Have Minimal Cost, Congressional Analysts Say In Seemingly Flawed Report
Image element courtesy of Tim Evanson.
California Grant Program Uses Marijuana Tax Revenue To Help People Harmed By War On Drugs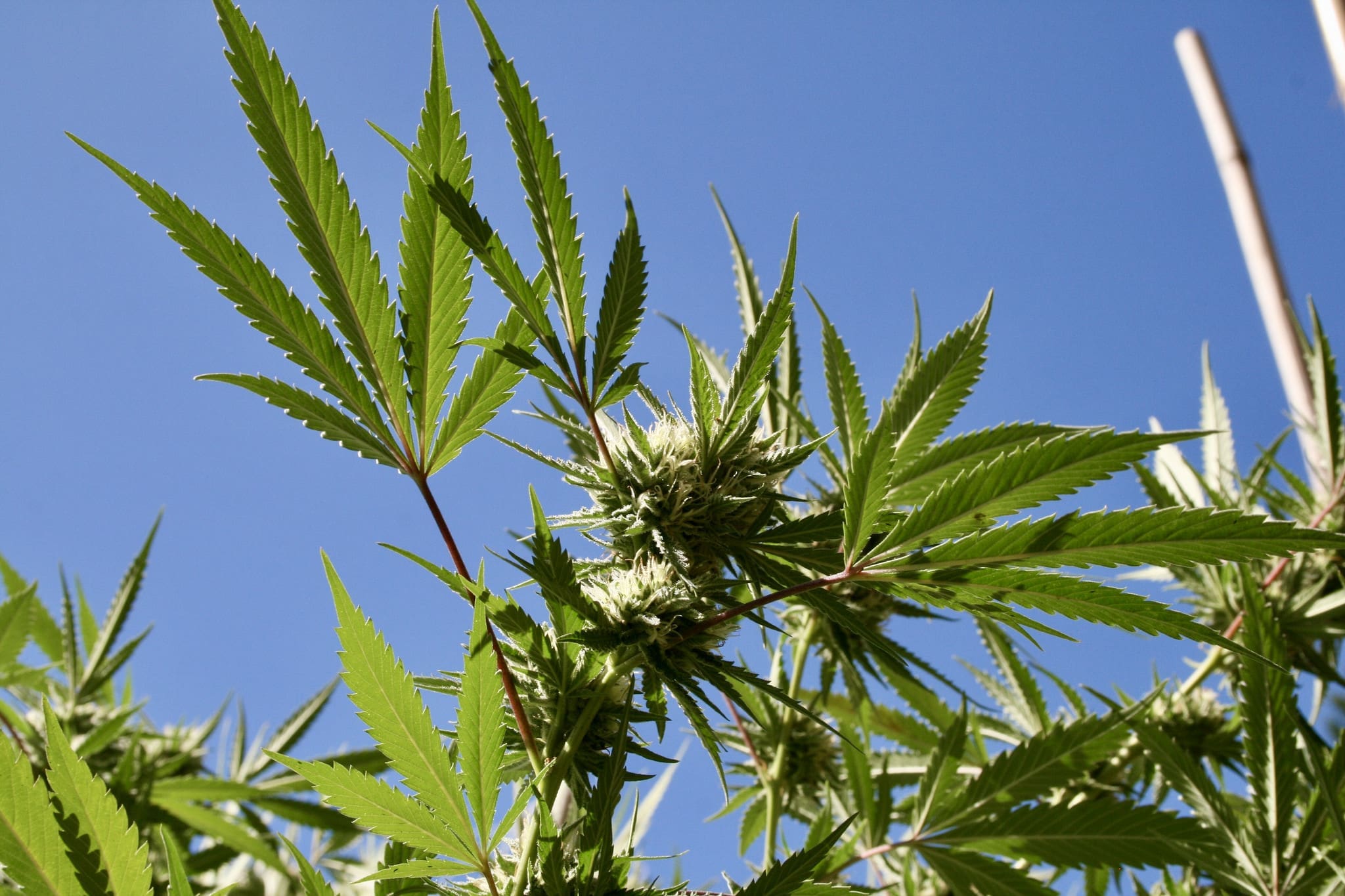 California announced this week that grant applications are now available to promote public health and economic justice for communities disproportionately impacted by the war on drugs. And those grants are being funded by legal marijuana tax revenue.
The Governor's Office of Business and Economic Development said the California Community Reinvestment Grants (CalCRG) program is meant to give eligible health departments and community-based nonprofit organizations resources to support "job placement, mental health treatment, substance use disorder treatment, system navigation services, legal services to address barriers to reentry, and linkages to medical care for communities disproportionately affected by past federal and state drug policies, also known as the War on Drugs (WoD)."
"The mission of the CalCRG program is to advance health, wellness, and economic justice for populations and communities harmed by the WoD," the solicitation says.
The state also described the guiding principles of the grant program: 
-Responsive to and focused on populations and communities disproportionately impacted by the war on drugs.
-Grounded in science and data, while being receptive to emerging and innovative approaches.
-Advancing whole person, trauma-informed care.
-Accountable to taxpayers and stakeholders.
Marijuana excise and cultivation taxes are funding the program. For the 2020-2021 fiscal year, $30 million in grants will be made available. That will increase to $40 million for 2021-2022 and then $50 million for 2022-2023. It will remain at $50 million for subsequent years. Last year, the program made its first round of awards, amounting to $9.6 million in support for 69 separate grantees.
The online portal to submit an application for this year's grant round will open September 28 and close November 2.
The drug war "has disproportionately impacted communities of color, particularly low income African American/Black and Latino/Hispanic populations," the solicitation says, detailing how people use and sell cannabis at similar rates across racial lines but that "African American/Black and Latino/Hispanic individuals have historically been arrested more frequently for marijuana violations."
"Harsh federal and state drug policies enacted during the WoD led to the mass incarceration of people of color, decreased access to social services, loss of educational attainment due to diminished federal financial aid eligibility, prohibitions on the use of public housing and other public assistance, and the separation of families," the document says. "Individuals from populations and communities in California that were disproportionately impacted by the WoD represent the CalCRG program priority populations. The CalCRG program aims to be a resource to address and repair the multi-generational impacts of the WoD."
The same office behind this grant program also announced in April that it would be providing $30 million in funding for cannabis entrepreneurs from communities disproportionately impacted by the drug war.
As more states legalize cannabis, there's been increased interest in ensuring that tax revenue from the market helps promote social equity for people from communities targeted by prohibition's enforcement.
In May, for example, Illinois announced that it was distributing $31.5 million in restorative justice grants funded by marijuana taxes. The funds are designated for community assessment and planning initiatives as well as service delivery for those in economically distressed areas.
Meanwhile, local jurisdictions are also considering ways to revise where cannabis tax dollars should go.
A new budget proposal released in King County, Washington this week would shift $4.6 million in cannabis tax revenue away from the sheriff's department and instead use the funds to vacate prior convictions for marijuana, among other programs.
In June, the Portland City Council approved an amendment to a proposed budget that would divest cannabis funds from the city's police department.
Marijuana Revenue Would Be Stripped From Seattle-Area Sheriff's Department Under New Budget Proposal
Photo courtesy of Brian Shamblen.
Oregon Democratic Party Endorses Legal Psilocybin Therapy And Drug Decriminalization Ballot Measures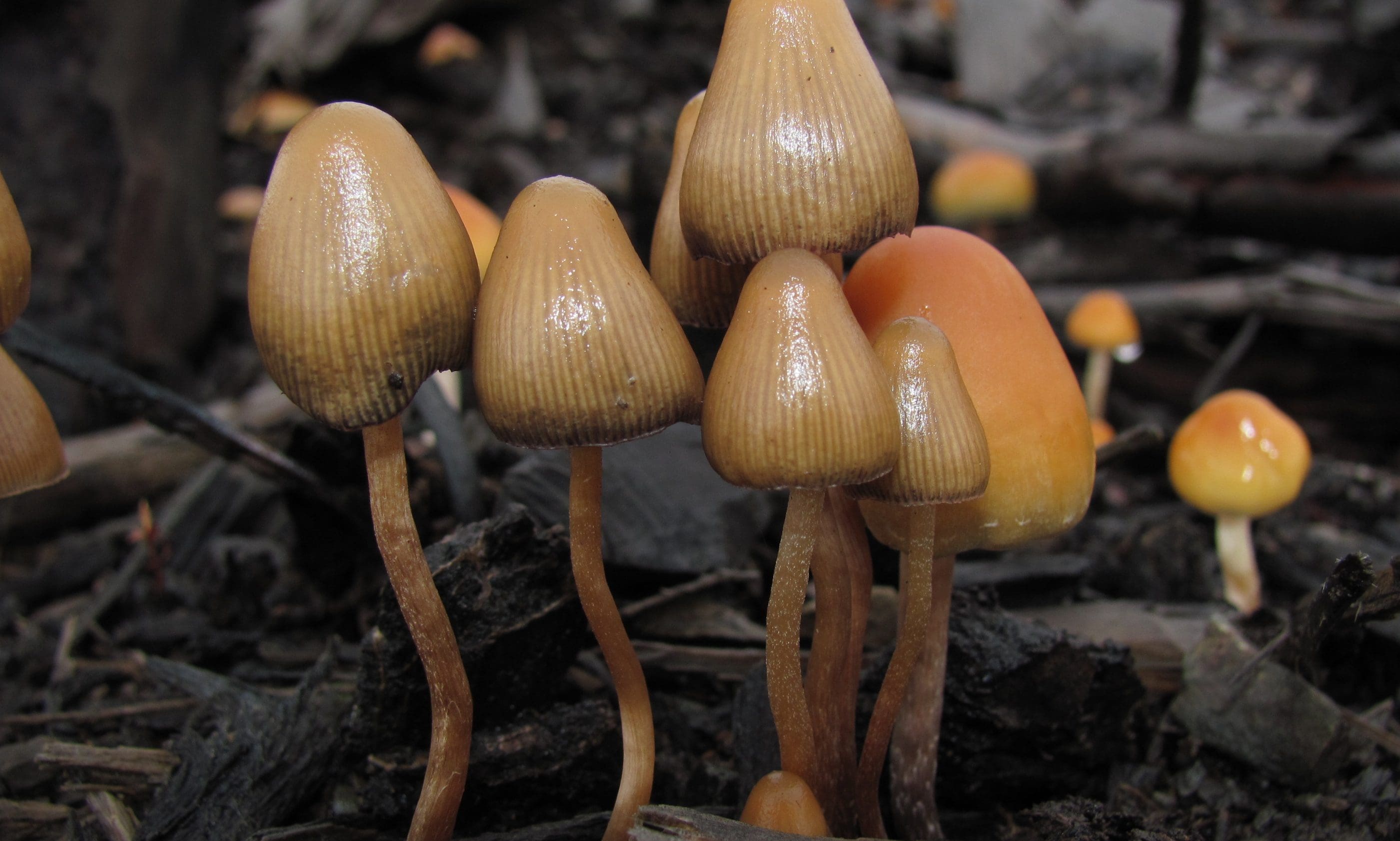 The Oregon Democratic Party on Wednesday formally endorsed statewide initiatives to legalize psilocybin mushrooms for therapeutic purposes and decriminalize possession of all currently illicit drugs while investing in substance misuse treatment.
Both drug policy reform measures officially qualified for the state's November ballot over the summer—and both would make Oregon the first state in the country to enact such policy changes if voters approve them. The Oregon Democratic Party is telling residents to vote "yes."
We're excited to share with you the Democratic Party of Oregon's 2020 Statewide Ballot Measure Endorsements! #orpol pic.twitter.com/rVBCZdiQP2

— Oregon Democrats (@ORDems) September 23, 2020
Under the psilocybin measure, adults would be able to access the psychedelic in a medically supervised environment. There aren't any limitations on the types of conditions that would make a patient eligible for the treatment.
The decriminalization initiative would remove criminal penalties for low-level drug possession offenses. It would also use existing tax revenue from marijuana sales, which voters legalized in 2014, to fund expanded substance misuse treatment programs.
🗳️✅Vote YES on Measure 110: Instead of arresting and jailing people for personal possession of small amounts of drugs, would expand access to drug treatment services paid for by marijuana taxes. @voteYESon110 #orpol

— Oregon Democrats (@ORDems) September 23, 2020
Rep. Earl Blumenauer (D-OR) told Marijuana Moment in January that he was in favor of the psilocybin reform proposal and that he would be working to boost the campaign as the election approaches. Last month, he wrote in an email blast that passing the measure is necessary "because it tackles an important issue in our community, mental health, and it does so in an innovative and responsible way."
Also last month, the Oregon Criminal Justice Commission determined that the decriminalization initiative would reduce felony and misdemeanor convictions for drug possession by 91 percent, and that reduction would be "substantial for all racial groups, ranging from 82.9 percent for Asian Oregonians to approximately 94 percent for Native American and Black Oregonians."
The campaign behind that measure recently released its first ad urging Oregonians to support it.
Here's a status update on other 2020 drug policy reform campaigns across the country: 
A measure to legalize marijuana in Arizona officially qualified for the November ballot last month.
Montana's secretary of state also announced in August that cannabis activists collected more than enough signatures to qualify a pair of complementary legalization measures.
The Washington, D.C. Board of Elections certified last month that activists submitted enough valid signatures to place a measure to decriminalize plant- and fungi-based psychedelics in the nation's capital.
Prior to the COVID-19 outbreak and stay-at-home mandates, separate measures to legalize marijuana for medical and recreational purposes qualified for South Dakota's November ballot.
The New Jersey legislature approved putting a cannabis legalization referendum before voters as well.
And in Mississippi, activists gathered enough signatures to qualify a medical cannabis legalization initiative for the ballot—though lawmakers also approved a competing (and from advocates' standpoint, less desirable) medical marijuana proposal that will appear alongside the campaign-backed initiative.
This month, the Nebraska Supreme Court blocked voters from deciding on a medical cannabis measure after activists collected enough signatures to qualify it for the ballot.
Idaho activists behind a medical marijuana legalization initiative were hoping to get a second wind after a federal judge said recently that the state must make accommodations for a separate ballot campaign due to signature gathering complications caused by the coronavirus pandemic. But following a U.S. Supreme Court ruling against the other group, hopes are dashed.
A campaign to legalize cannabis in Missouri officially gave up its effort for 2020 due to signature collection being virtually impossible in the face of social distancing measures.
North Dakota marijuana legalization activists are shifting focus and will seek qualification for the 2022 ballot.
Washington State activists had planned to pursue a drug decriminalization and treatment measure through the ballot, but citing concerns about the COVID-19 outbreak, they announced in July that they will be targeting the legislature instead.
Oregon Marijuana Businesses Impacted By Wildfires Are Ineligible For Federal Relief, Agency Confirms
Photo courtesy of Wikimedia/Mushroom Observer.
West Virginia House Candidates Pledge To Bring 'Nation's Strongest Cannabis Bill' If Elected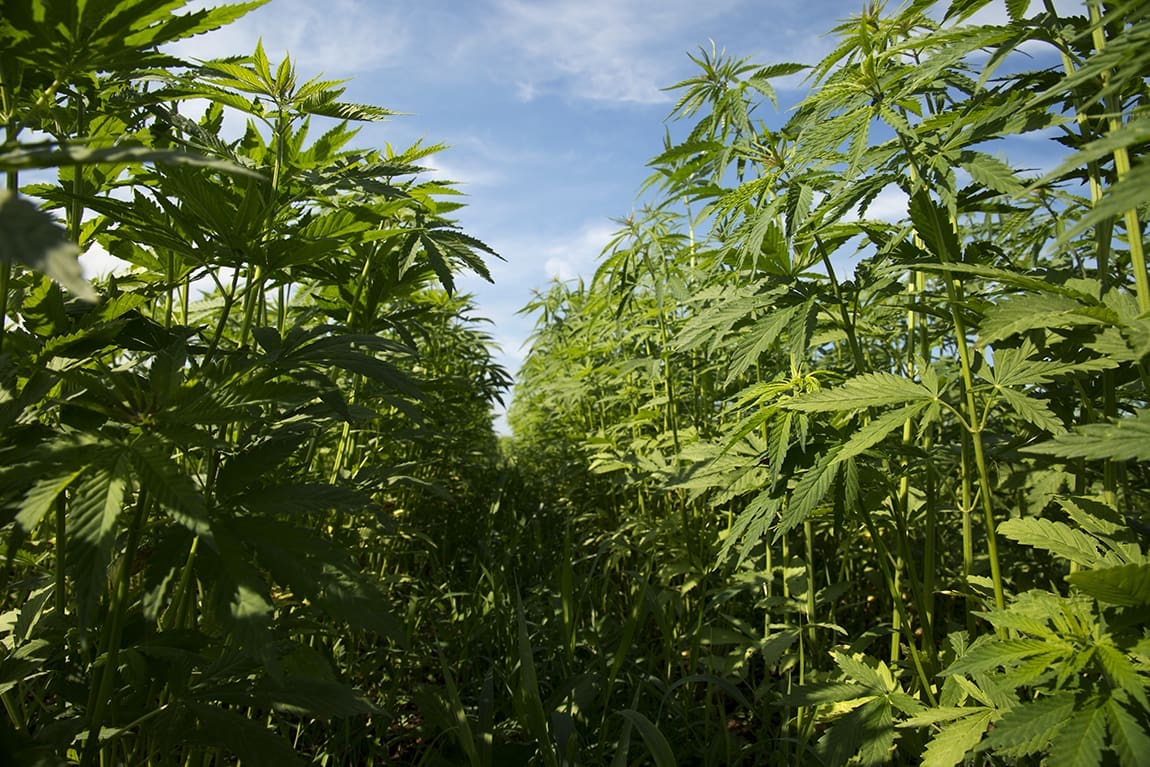 Standing before a field of thigh-high hemp plants last week, a pair of candidates running for seats in the West Virginia House of Delegates previewed a marijuana legalization bill they plan to introduce if elected in November.
Rusty Williams and Chris Yeager, Democrats running in West Virginia House Districts 35 and 14, respectively, announced the planned legislation, titled "The Normalization of Cannabis Act," in a video streamed Friday on Facebook from Yeager's hemp farm in Mason County.
"I think that this bill is a great draft," said Yeager, a U.S. Marine Corps veteran and owner of Appalachian Cannabis Co., which makes products from CBD derived from his farm's hemp. "It gives us a starting point."
The proposal is being supported by WV Can't Wait, a political advocacy group that asks candidates to sign a pledge to reject corporate campaign donations and sign on to an array of policy positions, including broadband internet for all, infrastructure investment, small-business support, a workers bill of rights and "full cannabis legalization."
Williams, who became involved in medical marijuana legalization efforts after being diagnosed with testicular cancer, according to his campaign website, helped successfully advocate for the state's medical cannabis bill, signed into law in 2017. He described his new proposal in Friday's video as "the first piece of comprehensive cannabis legislation that we intend to introduce should we both be fortunate enough to win in November."
A copy of the draft bill wasn't immediately provided by WV Can't Wait organizers, who instead pointed Marijuana Moment to a bulleted list of provisions, included in full at the end of this article.
"People hear the term 'comprehensive cannabis' and want to know what that means," Williams said on the live stream. "What that means is this bill will decriminalize the cultivation, production and personal use of cannabis for all West Virginia adults over 21."
Under the proposal, all adults 21 and over could grow up to 12 cannabis plants for personal use. While the bill would establish a "framework for taxation of commercial sales," the candidates stressed that big business isn't their goal. Instead, the proposal would allow so-called micro permits, which would license small, vertically integrated marijuana businesses.
"One of the major criticisms we've had with the Medical Cannabis Act is that the entire industry was going to be run by ten companies," Williams said. "When we end prohibition, we have got to make sure that we clear a path for small businesses and small farmers to get into the game and participate in this industry, and that's exactly what micro permitting will do."
Permits would be discounted 50 percent to applicants convicted of past nonviolent cannabis crimes, Williams said, "as a means of restorative justice. I can't stress it enough, here in West Virginia we have got a lot of wrongs to right when it comes to cannabis."
The prospective bill would also expunge the records of nonviolent cannabis convictions dating back to 1937, when prohibition first began, Williams said.
"Not only will we release people from jail who are wrongfully incarcerated for possessing or using a plant, but this bill also provides for transitional services for people released, so we can help them with schooling, education, housing, anything that we can help them with to get them back into society, which is where they should be in the first place," he said.
BREAKING: WV Candidates to Introduce Nation's Strongest Cannabis Bill at Mason County Hemp Farm

WHEN: 12:30-1:00pm on Friday, Sept 18th

WHERE: 25845 Kanawha Valley Road, Southside WV, 25187; the farm of Chris Yeagerhttps://t.co/rjTq5BXYnT #wvcantwait #legalizecannabis pic.twitter.com/qKkEL1Tg87

— WV Can't Wait (@WVCantWait) September 17, 2020
The bill would contain provisions to protect Second Amendment rights for cannabis consumers and guard against civil asset forfeiture, the campaigns said, though they didn't go into details on how those measures would avoid likely conflicts with federal law.
A number of other proposals are included in the candidates' plan. Among them are provisions that would remove cannabis from pre-employment drug screenings, raise the THC limit on industrial hemp to 3 percent—10 times the federal government's limit—and allow medical marijuana patients and caregivers to cultivate small amounts of cannabis at home.
"With the medical cannabis program, we have a foundation in place," Yeager said. "This allows us to build on that foundation and allows us to become in line with some of the country's most progressive, I think, cannabis legislation."
Yeager noted that West Virginia has "led the nation for the better part of a decade in prescription drug overdoses resulting in death," adding that he lost two family members to overdoses. "Patient access, getting folks access to a nonaddictive, nonlethal alternative—that's at the core of why I'm doing this," he said.
Also speaking at the event was Hilary Turner, a Democrat trying to unseat Republican U.S. Rep. Carol Miller (R-WV).
"I support full cannabis and hemp legalization across our nation and right here in West Virginia," Turner said, emphasizing the economic benefits of legalization. Not only could tax revenue help fund education and infrastructure, she said, but the plan's provisions to streamline state hemp regulations would also be a boon to small farmers.
"My family's had a farm in Greenbrier County for six generations, and we would love to be able to grow industrial hemp," Turner said, "but the current regulations are so burdensome that it makes it really hard for small family farms to just get started."
Turner ended her proposal with an appeal to personal freedom.
"At the end of the day, no one should be arrested or put in jail because they chose to use or grow a plant that grows naturally out of the ground," she said said. "I believe that that is oppressive and it goes against our American values of liberty."
Read the summary of the West Virginia cannabis bill provided by the campaigns below:
The Normalization of Cannabis Act
This bill decriminalizes the cultivation, production, and personal use of cannabis in West Virginia for adults over the age of 21.
• Removes cannabis from schedule 1
• Expunges the records of all non-violent cannabis offenses dating back to 1937
• Provides for transitional services for persons released from incarceration for non-violent cannabis offenses
• Allows adults to cultivate 12 cannabis plants for personal use
• Establishes framework for taxation of commercial sales
• Creates micro permits for vertically integrated small businesses
• Allows a 50% reduction in micro permitting fees for folks who've been convicted of non-violent cannabis offenses
• Amends industrial hemp act by removing unfriendly business restrictions
• Removes the provision requiring WV farmers to submit to criminal background checks before growing hemp
• Changes hemp 'licenses' to 'permits'
• Allows 36 plant cultivation of hemp for personal use or processing where no remuneration takes place
• Increases the allowable level of THC in industrial hemp to 3%
• Allows patients and caregivers to cultivate small amounts of medical cannabis
• Removes cannabis from pre-employment drug screenings
• Protects the 2nd amendment rights for WV cannabis consumers
• Addresses civil asset forfeiture
Joint Committee Of New Mexico Lawmakers Weighs Marijuana Legalization's Economic Potential
Photo courtesy of Brendan Cleak