Indiana GOP Lawmaker Plans Medical Marijuana Bill As Democrats Push Full Recreational Legalization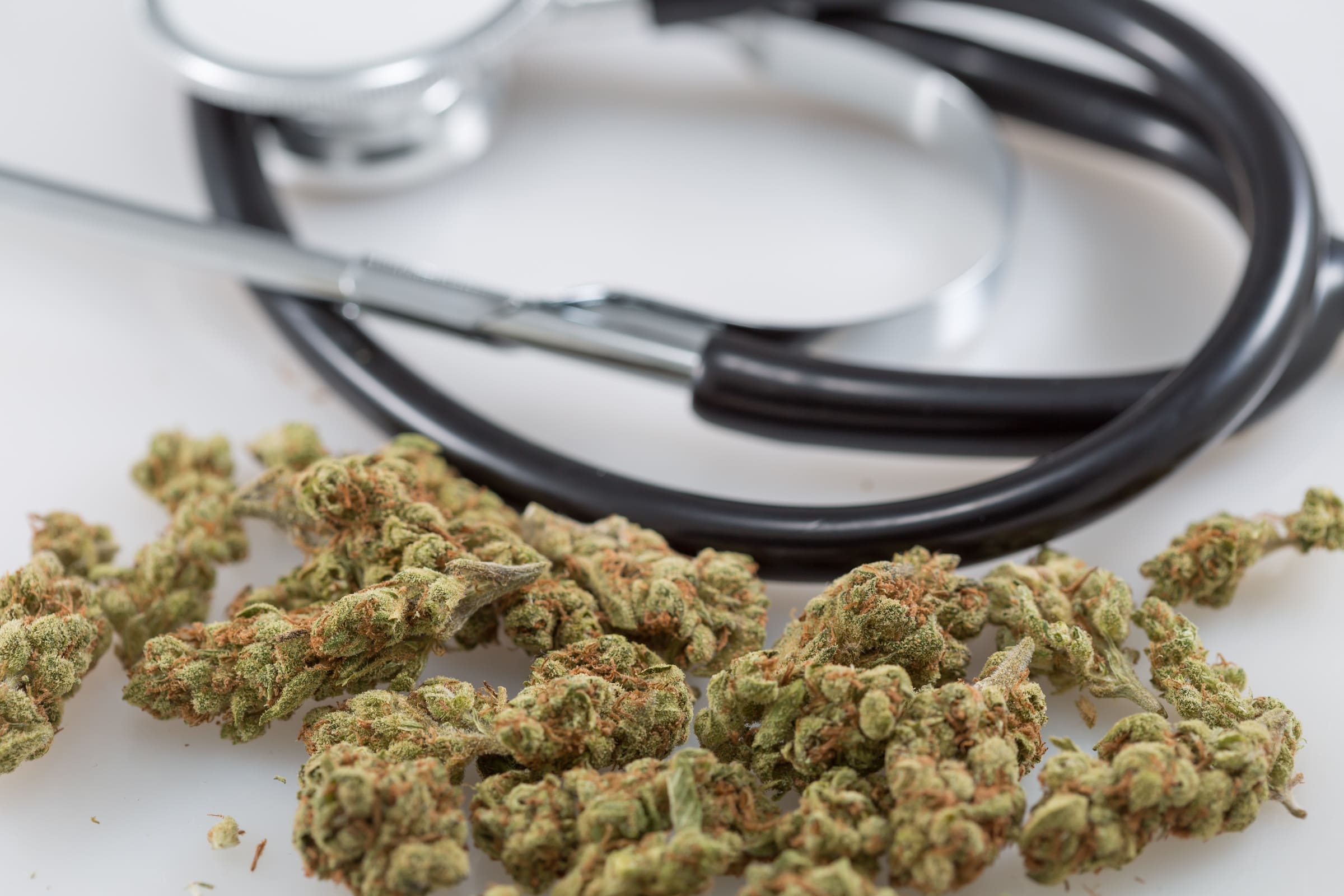 "It polls higher than any other issue. We've seen 38 other states step up and do the right thing for their citizens. We know it saves lives. We know it offers a better quality of life."
By Margaret Menge, The Center Square
Democrats in Indiana have launched a campaign to legalize marijuana in the state and appealed to business-friendly Republicans to join to help the state's economy.
There is some support from Republicans.
"I have a medical cannabis bill ready to go," Rep. Jim Lucas, R-Seymour, said.
He said the bill will be similar to the one he introduced in the last session of the Indiana General Assembly, which would permit the use of medical marijuana by people with "serious medical conditions" as determined by a doctor, and would permit the "cultivation, testing, processing, transportation and dispensing" of medical marijuana by people who hold a valid permit issued by the state.
It also would put the Indiana Department of Health in charge of implementing and enforcing the medical marijuana program.
Indiana is one of just a handful of states that has not legalized medical marijuana.
"It polls higher than any other issue," Lucas said. "We've seen 38 other states step up and do the right thing for their citizens. We know it saves lives. We know it offers a better quality of life."
In 2016, the national American Legion, which is based in Indianapolis, called on Congress to remove marijuana from Schedule I of the federal Controlled Substances Act and reclassify it to "recognize cannabis as a drug with potential medical value."
The Legion has also pushed for more research to be done on marijuana related to its potential in treating post-traumatic stress disorder and traumatic brain injury among veterans of the wars in Iraq and Afghanistan, in particular.
The Indiana American Legion, however, has not taken a position on the issue, and did not discuss the bill Lucas introduced in the last session, spokesperson Josh Marshall said.
He said the issue would have to be reviewed by the organization's executive committee before any action were taken on the issue in the upcoming session of the legislature, which begins January 3.
Meanwhile, Indiana Democrats are pushing to get the issue on the table.
Rep. Sue Errington, D-Muncie, is set to lead a "community talking circle" at a pizza place in Muncie today to hear from the public about legalizing medical marijuana.
"The reality is that medical cannabis is becoming an accepted and preferred method of treatment throughout the country," Errington said in a statement from the Indiana House Democratic Caucus on November 29. "Medical cannabis is a safe, non-addictive alternative to opioids that could benefit Hoosiers who live with chronic pain and anxiety disorders, including our brave veterans who struggle with post-traumatic stress disorder. Those who have sacrificed so much for our state deserve an effective treatment for their pain, rather than a potential criminal record."
Republicans hold a supermajority in both houses of the legislature and hold every statewide office. But legislative leaders—some of them—have appeared more open on the issue in recent years.
In 2018, the Republican floor leader in the Indiana House of Representatives, Rep. Matt Lehman, R-Berne, authored a resolution calling for an interim study committee to research medical marijuana.
"Hoosiers rightfully want to know what direction Indiana will take," he said at the time. "I believe it is wise of policymakers to carefully gather public and professional input."
Lehman told Fox59 last month that he thinks there's "always room for discussion" about medical marijuana, but that he thought the federal government would have to act first, before Indiana takes action.
This story was first published by The Center Square.