House Dems taking up cannabis banking next week (Newsletter: Feb. 5, 2019)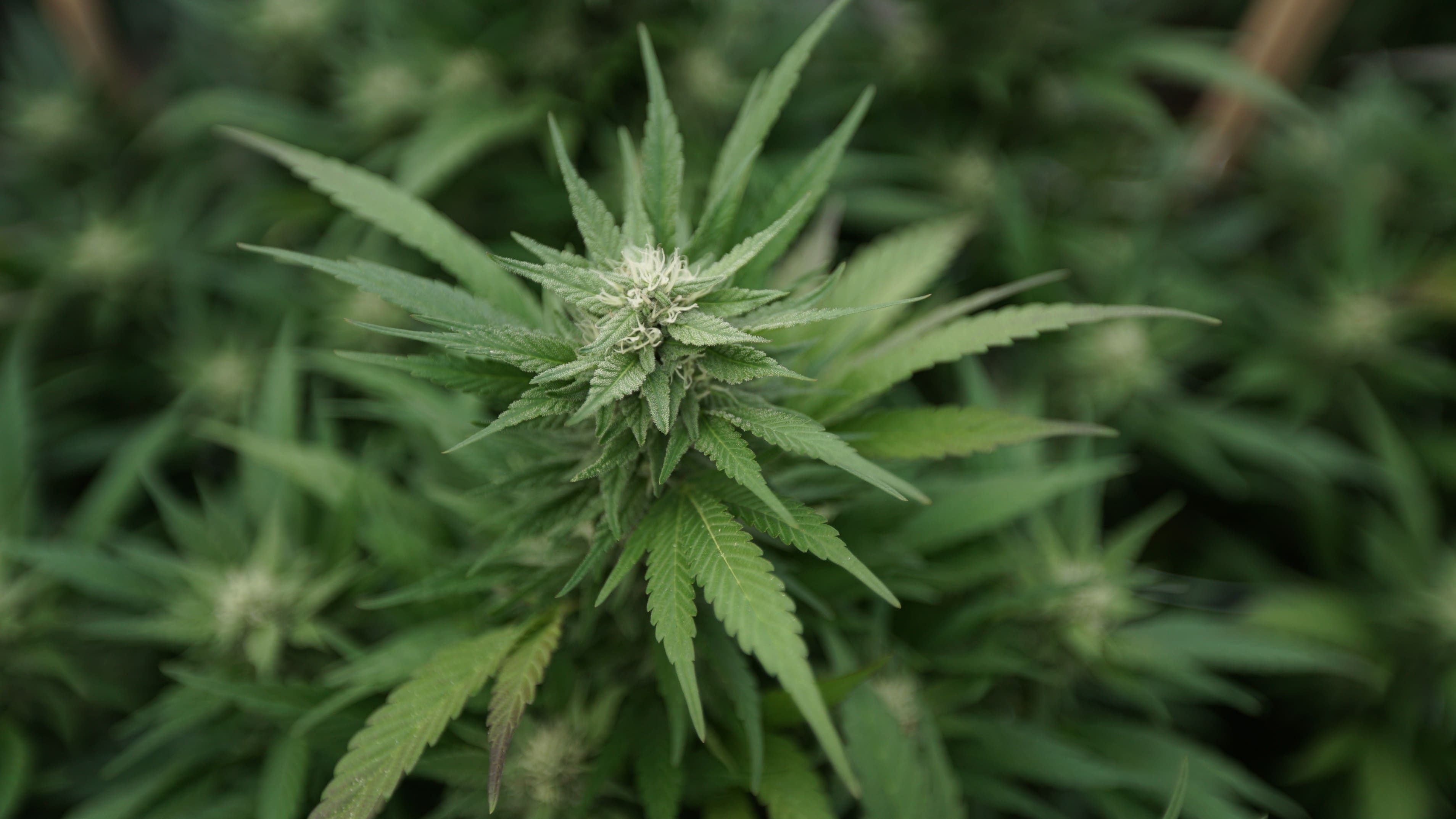 Top Senate Dem questions legalization; Penn. legal cannabis bill filed; Gabbard slams Big Pharma & pushes legal marijuana in POTUS campaign debut
Subscribe to receive Marijuana Moment's newsletter in your inbox every weekday morning. It's the best way to make sure you know which cannabis stories are shaping the day.
Your support makes Marijuana Moment possible…

This issue of Marijuana Moment, and our original reporting that is featured in it, are made possible by the generous support of 364 Patreon sponsors. Cannabis industry professionals receive valuable rewards for pledges of $25 and up.
Cole Tippit: "Your coverage of marijuana legislation is second to none. I think it is amazing you've taken the time to track over 900 pieces of marijuana legislation last year. I'm a firm believer in supporting quality journalism (and really anything you enjoy/ benefit from) financially and would encourage everyone who uses your services to pledge, even if it's not the full $25 a month. I can't stress how important it is to know what your politicians, your REPRESENTATIVES, are saying about marijuana. A pledge of $25 helps support the journalists who are taking the time to track all of the marijuana legislation in all 50 states but also on a federal level so you don't have to cut through the weeds yourself."
Check out the perks of being a sponsor on our Patreon page.
https://www.patreon.com/marijuanamoment

/ TOP THINGS TO KNOW

The House Financial Services Committee reportedly plans to hold a hearing on marijuana businesses' banking access issues next week, with  preparations also already underway to vote on legislation on the issue in the coming months.

Rep. TulsiGabbard (D-HI), during her presidential campaign launch speech, slammed a criminal justice system that "puts people in prison for smoking marijuana while allowing corporations like Purdue Pharma, who are responsible for the opioid-related deaths of thousands of people, to walk away scot-free with their coffers full."

A group of 26 Pennsylvania lawmakers filed a bill to legalize marijuana. The move comes as Gov. Tom Wolf (D) is shifting his position on legal cannabis and Lt. Gov. John Fetterman (D) is launching a statewide listening tour on the issue.

U.S. Senate Minority Whip Dick Durbin (D-IL) is out of step with his party on marijuana. After reading a recent Malcolm Gladwell piece in the New Yorker, he is now voicing fears about impaired driving and mental illness stemming from legalization.

/ FEDERAL

Drug Enforcement Administration tests of a batch of cannabis over which two men have spent a month in jail has shown it to be just over the technical THC limit to be classified as industrial hemp.

The U.S. attorney for the Southern District of West Virginia tweeted about the recall of medical cannabis products in Michigan.

National Transportation Safety Board officials spoke about marijuana-impaired driving at an event.

A Drug Enforcement Administration official gave a presentation about dispelling "myths or non-science about marijuana" with a focus on "societal unintended ills as a result of legalizing/marketing" cannabis at a Substance Abuse and Mental Health Services Administration event.

The Drug Enforcement Administration's Denver office tweeted, "Dabbing (inhaling of marijuana concentrate – wax/shatter) causes lung injury which mimics symptoms of pneumonia!!"

/ STATES

Guam Gov. Lou Leon Guerrero (D) spoke about her support for legalizing marijuana.

Pennsylvania's lieutenant governor announced the dates and locations of the first stops on his statewide marijuana legalization listening tour.

Vermont's House speaker and Senate president disagree on how soon the state should move ahead with legalizing marijuana sales and whether police should rely on saliva testing to determine impaired driving. The Senate Judiciary Committee will hold another hearing on legal cannabis sales legislation Wednesday.

The Florida Senate Health Policy Committee approved a bill to scale back the state's ban on smoking medical cannabis, but amended it to require patients to get approval from two doctors. Separately, a judge ruled against a law that caps the number of dispensaries a medical marijuana business can run.

The Connecticut General Assembly's Public Health Committee held a hearing on a bill to add opioid withdrawal as a medical cannabis qualifying condition.

The Mississippi Legislative Black Caucus held a public hearing on medical cannabis. Separately, the House Drug Policy Committee defeated a hemp bill.

The Iowa Senate assistant minority leader said he plans to file a marijuana legalization bill soon.

Hawaii lawmakers will hold hearings on several cannabis bills this week, with a vote on legalization legislation expected on Thursday.

A Tennessee senator filed a medical cannabis bill.

Ohio officials are cracking down on CBD products.

Michigan regulators released guidance on marijuana tax issues. They also announced a public meeting to discuss procedures for adding new medical cannabis qualifying conditions for February 14. And, they updated several bulletins related to safety tests, approved/banned active ingredients and remediation methods.

Louisiana regulators submitted an annual report on the medical cannabis program to legislators.

California regulators released guidance on marijuana testing. Separately, lawmakers filed a bill to allow supervised consumption sites for illegal drug use.

Here's a look at the prospects for New Hampshire marijuana legalization legislation.

/ LOCAL

The Portland, Maine City Council is considering allowing the sale of regular food and drinks at marijuana retail outlets.

The Boston, Massachusetts City Council is considering a proposal to give priority in marijuana business licensing to local residents and people impacted by the war on drugs. Separately, the mayor and police commissioner are urging people not to consume cannabis at the Super Bowl victory parade for the New England Patriots.

Denver, Colorado's mayor tweeted about the city's program to expunge marijuana convictions.

/ INTERNATIONAL

European regulators are considering rule changes that could mean CBD and hemp-derived food supplements can't be legally sold on the continent.

Argentine regulators approved the country's first medical cannabis processing center.

A Victoria, Australia member of Parliament is pushing to decriminalize drugs.

/ ADVOCACY

Illinois Catholic bishops are urging lawmakers to reject marijuana legalization.

/ SCIENCE & HEALTH

A review concluded that "large observational studies suggest patients with cancer using cannabis report significant improvement of many common symptoms" and that "cannabis use appears well tolerated, with few serious adverse effects reported."

A study found that "chronic pain is currently and historically the most common qualifying condition reported by medical cannabis patients."

A review concluded that "cannabinoids may be an effective adjunct for the treatment of pancreatic cancer" but that "data on the anticancer effectiveness of various cannabinoid formulations, treatment dosing, precise mode of action, and clinical studies are lacking."

/ OPINION & ANALYSIS

The Buffalo News editorial board wants New York lawmakers to consider marijuana legalization apart from the budget process.

/ BUSINESS

Marijuana industry job postings are up 79% since last year, according to Glassdoor, which also found that cannabis jobs pay higher than the U.S. median salary.

/ CULTURE

Here's a look at the upcoming marijuana-focused video game Weedcraft Inc.

The New York Times Ethicist said it is not ethical for a doctor to refuse medical treatment over a patient's marijuana use.
Make sure to subscribe to get Marijuana Moment's daily dispatch in your inbox.
Photo courtesy of Chris Wallis // Side Pocket Images.