House Votes To Protect State Marijuana Laws From Federal Interference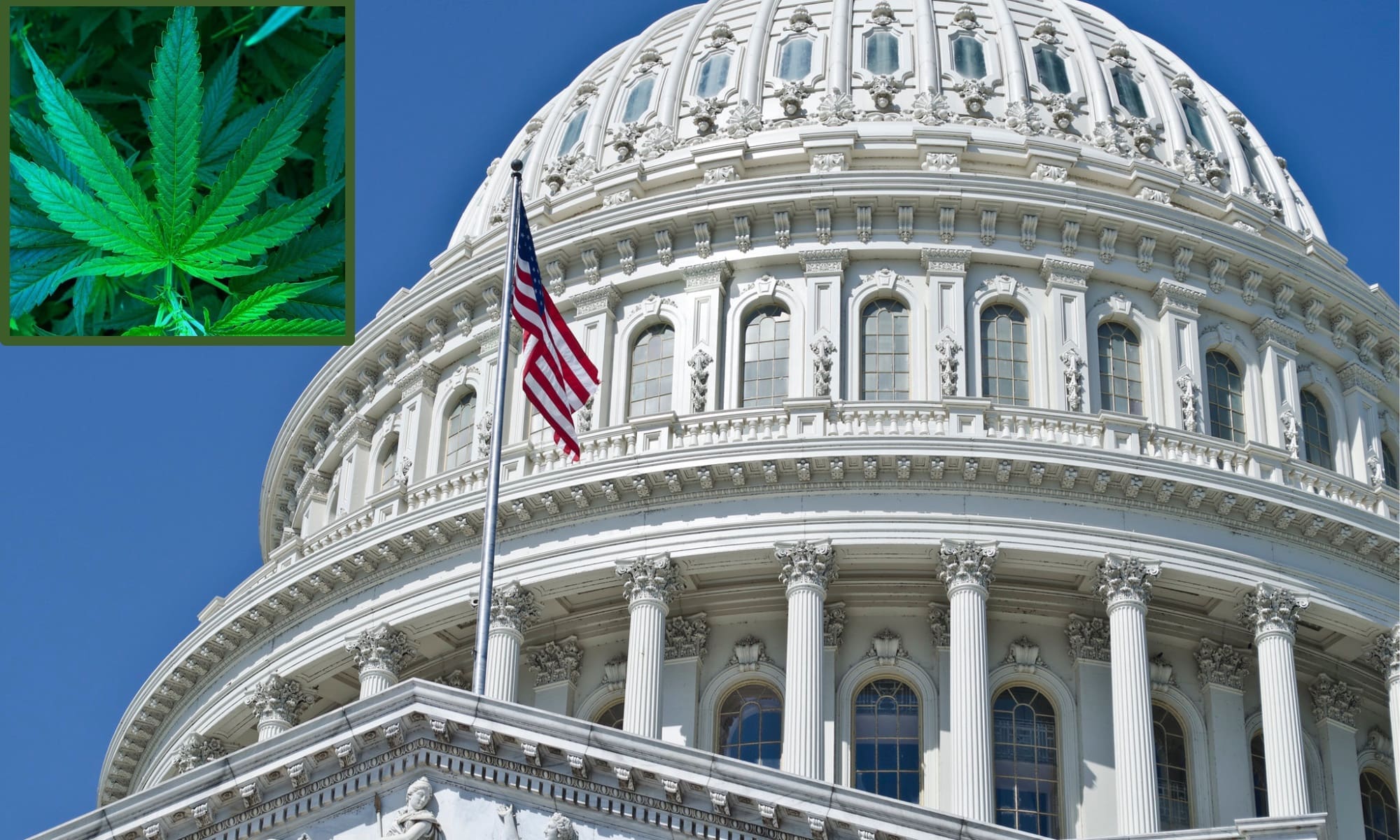 The House of Representatives on Thursday voted in favor of an amendment to protect all state, territory and tribal marijuana programs from federal interference.
The measure, which would prevent the Department of Justice from using its funds to impede the implementation of cannabis legalization laws, passed in a 254-163 vote on the floor. Earlier in the day, it had been approved in an initial voice vote.
Reps. Earl Blumenauer (D-OR), Tom McClintock (R-CA), Eleanor Holmes Norton (D-DC) and Barbara Lee (D-CA) sponsored the amendment, which builds on an existing, more limited provision to shield only state medical cannabis laws from Justice Department intervention that has been enacted through appropriations legislation each year since 2014.
The House is considering @repblumenauer Part B, amendment #87 – Prohibits the DoJ from interfering with state and tribal cannabis programs. The term "state" includes District of Columbia, Commonwealth of the Northern Mariana Islands, Guam, the Virgin Islands, and Puerto Rico.

— House Press Gallery (@HouseDailyPress) July 30, 2020
As a growing number of states have legalized marijuana for medical or recreational purposes, "we've watched across the country shifting attitudes," Blumenauer said in the floor debate prior to the vote. "The federal government, sadly, is still trapped by the dead hand of Richard Nixon's war on drugs, declaring cannabis a schedule I controlled substance."
The congressman also talked about separate House-passed legislation to protect banks that service the marijuana industry and another standalone bill to federally deschedule cannabis.
"Make no mistake, that day is coming," he said. "In the meantime, until that day of reckoning comes, we must pass this amendment to ensure the federal government does not interfere with state cannabis activities. This modest extension of existing protections, which we have achieved through the appropriations process in the past, is critically important."
All but six Democrats participating in the vote supported the measure, while 31 Republicans cast their votes in favor.
Watch the House debate the marijuana amendment below: 
Rep. Robert Aderholt (R-AL) spoke in opposition to the amendment, arguing that the health benefits of cannabis are not proven and that passing the measure would send "the false message to youth that smoking marijuana is healthy."
"Claims of benefits from smoked or ingested marijuana are very unreliable and generally outright fabrication," he said. "However, it is an established fact that marijuana use has real health and social harms."
Blumenauer gave an impassioned response, underscoring the fact that marijuana is used to effectively treat conditions such as post-traumatic stress disorder in veterans, epilepsy in children and nausea for people undergoing chemotherapy.
"The existing policy of prohibition is an abject failure," he said, adding that criminalization disproportionately impacts communities of color and has driven mass protests against police violence. "This selective enforcement of nonsensical policy has posed huge problems for black Americans."
Later on the floor after the voice vote, Rep. Doug LaMalfa (R-CA) made a point of criticizing the cannabis amendment, using time that was designated for debate on an unrelated measure.
"This isn't just what some might look at as a states' rights issue. This is a problem," he said. "We have a 50-state standard for [Food and Drug Administration] legalization of drugs and we are going to have a willy-nilly hopscotch way of doing things with every state that wants to legalize it doing their own thing."
"What it boils down to, this is still in violation of federal law by legalizing marijuana," he said. "We should continue to enforce it."
The congressman also expressed concerns about potential consequences of legalization such as out-of-state trafficking of state-legal products, and he said drug cartels are moving in on public lands to cultivate illicit marijuana.
Nonetheless, his fellow representatives went on to vote overwhelmingly in support of the reform amendment.
Last year was the first time the House passed the more sweeping protections to cover state recreational marijuana laws, and members approved it along largely bipartisan lines in a 267-165 vote. At the time, the tribal cannabis program language passed as a separate amendment, whereas this year the protections have been combined into a single proposal.
The Senate didn't include similar language in their version last year, however, and it was excluded from the final appropriations legislation that was signed by the president. The chamber has not yet started considering its appropriations bills for the 2021 fiscal year.
"For far too long, our federal cannabis policies have been rooted in our discriminatory past and have continued inflicting harm on communities of color," Lee, one of the amendment cosponsors, said in a press release following the new vote. "As the public's views toward cannabis have evolved, Congress has a responsibility to ensure that our policies follow suit and move toward restorative justice."
The passage of the new amendment came days after the measure was cleared for floor action by the Rules Committee. That panel also declined to make in order two anti-cannabis amendments offered by Rep. Debbie Lesko (R-AZ) to strip federal money from states that allow sales of "kid-friendly" edible cannabis products or that don't have THC-impaired driving education programs in place.
Glad @repblumenauer's amendment to protect legal state run cannabis programs from federal overreach passed.

The American people largely support cannabis reforms. It's time the federal government got with the program.

Thank you, Earl, for leading the charge for reform. pic.twitter.com/W1nCYgH3IM

— Rep. Lou Correa (@RepLouCorrea) July 31, 2020
"This is the most significant vote on marijuana policy reform that the House of Representatives has taken this year," NORML Political Director Justin Strekal told Marijuana Moment. "The importance of this bipartisan vote cannot be overstated as today; nearly one in four Americans reside in a jurisdiction where the adult use of cannabis is legal under state statute. It is time for Congress to acknowledge this reality and retain these protections in the final spending bill."
"The next logical step for House Leadership is to bring legislation to the floor to end prohibition and demonstrate to the American people that the era of marijuana criminalization is drawing to a close," he said.
This latest amendment comes as sources tell Marijuana Moment that there are plans in the work to hold a floor vote on a more sweeping standalone marijuana legalization bill in September. The Marijuana Opportunity, Reinvestment, and Expungement (MORE) Act, which was approved by the Judiciary Committee last year, would remove cannabis from the Controlled Substances Act and fund programs to begin repairing the harms of the war on drugs.
Several other cannabis-related measures have already been attached to this latest FY 2021 appropriations legislation that the House will vote on in the coming days. That includes the current medical cannabis protections as well as separate provisions allowing banks to service legal marijuana businesses without being penalized by the Treasury Department and protecting universities from losing funding for studying cannabis.
Notably, the funding bill also excludes language to continue a longstanding policy that has blocked Washington, D.C. from spending its own money to legalize cannabis sales.
The measure's approval by the Democratic-controlled House comes days after the Democratic National Committee's (DNC) platform committee defeated an amendment to include support for legalizing cannabis in the party's 2020 platform. One of the amendment's sponsors, Cannabis Caucus Co-chair Rep. Barbara Lee (D-CA), was among the delegates who voted against the DNC proposal.
This story has been updated to include comments from LaMalfa.
California Asks Federal Court To Block DEA Subpoena For Marijuana Business Info
Image element courtesy of Tim Evanson. 
New House Bills Would Make Cannabis Businesses Eligible For Federal Small-Business Aid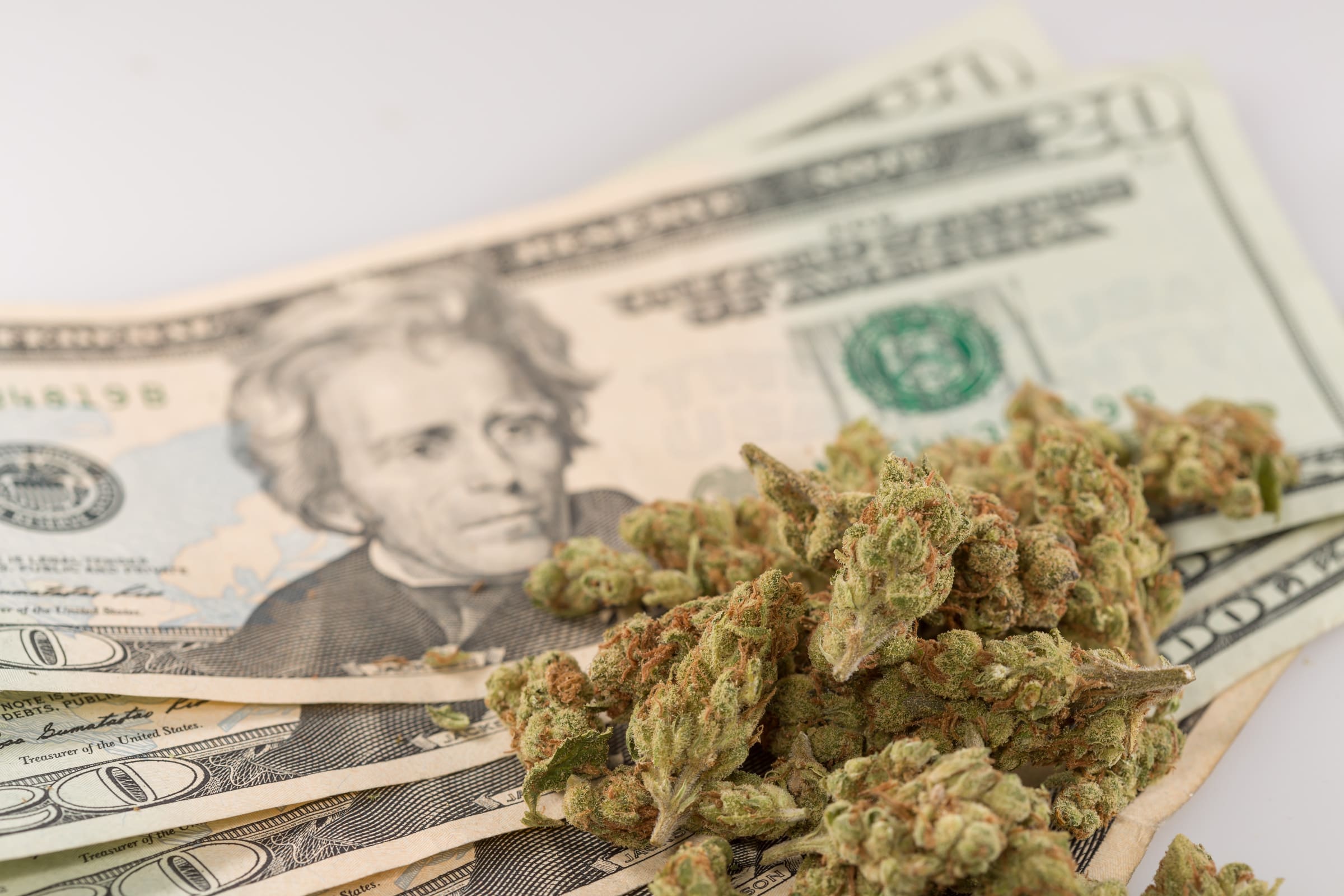 Lawmakers in the U.S. House of Representatives have introduced three new bills to make state-legal marijuana businesses eligible for federal small business services, including loans, disaster relief and grant programs.
The package of legislation is aimed at establishing parity for cannabis businesses, which are currently prohibited from receiving federal aid due to marijuana still being classified as a Schedule I controlled substance. The country's legal cannabis industry nevertheless now supports nearly 320,000 full-time jobs in the U.S., according to industry estimates.
With more states pursuing cannabis legalization, a growing number of legitimate small businesses are excluded from critical @SBAgov programs.

Chair @nydiavelazquez, @Repdwightevans, and @RepGolden have introduced bills to change that.

Read more about their legislation here 👇

— House Committee on Small Business (@HouseSmallBiz) April 20, 2021
The measures are largely similar to legislation introduced by the lawmakers in 2019, with some small changes.
One bill, sponsored by House Small Business Committee Chairwoman Nydia Velázquez (D-NY), would allow marijuana businesses to access resources from the federal Small Business Administration (SBA). The Ensuring Safe Capital Access for All Small Businesses Act of 2021, which had not been assigned a bill number as of Tuesday afternoon, would expand access to services such as microloans, disaster assistance and the agency's loan guaranty program.
"With more and more states pursuing legalization, including my home state of New York, there are a growing number of legitimate small businesses that are excluded from critical SBA programs," Velázquez said in a statement, noting that much of the cannabis industry consists of small businesses.
Compared to Velázquez's 2019 bill, the new version adds clauses meant to expand the availability of services. While the 2019 bill applied to SBA itself, provisions in the new legislation also prevent SBA intermediaries, private lenders and state and local development companies from declining to work with businesses simply because of their marijuana-related work.
Another new section deals with debentures—certain unsecured loan certificates—and clarifies that SBA may not decline to purchase or guarantee a debenture just because of a business's involvement in cannabis. Nor can other small business investment companies decline to provide assistance to the cannabis sector.
"This legislation will spark growth by extending affordable capital to small firms in the cannabis space," she continued. "Simultaneously, the bill acknowledges the structural disadvantages facing entrepreneurs of color and seeks to level the playing field."
Another newly refiled measure, H.R. 2649, sponsored by Rep. Dwight Evans (D-PA), would establish a U.S. Small Business Administration (SBA) grant program to provide funding to state and local governments to help them navigate the licensing process for cannabis businesses. The bill, which also removes marijuana from the Controlled Substances Act, specifies that the grant money should be used to benefit communities disproportionately impacted by the drug war.
My #HomegrownAct would help small businesses navigate #cannabis licensing & employment with a focus on communities most impacted by the War on Drugs.
 
Read more here: https://t.co/Do7ek2STWB https://t.co/K91iHPcCqk

— Congressman Dwight Evans (@RepDwightEvans) April 20, 2021
"My bill would act as a poverty-buster and help homegrown small businesses, which are the backbone of our economy and our neighborhoods. We need to make sure that the booming legal cannabis industry does not become consolidated in the hands of a few big companies," Evans said.
—
Marijuana Moment is already tracking more than 1,000 cannabis, psychedelics and drug policy bills in state legislatures and Congress this year. Patreon supporters pledging at least $25/month get access to our interactive maps, charts and hearing calendar so they don't miss any developments.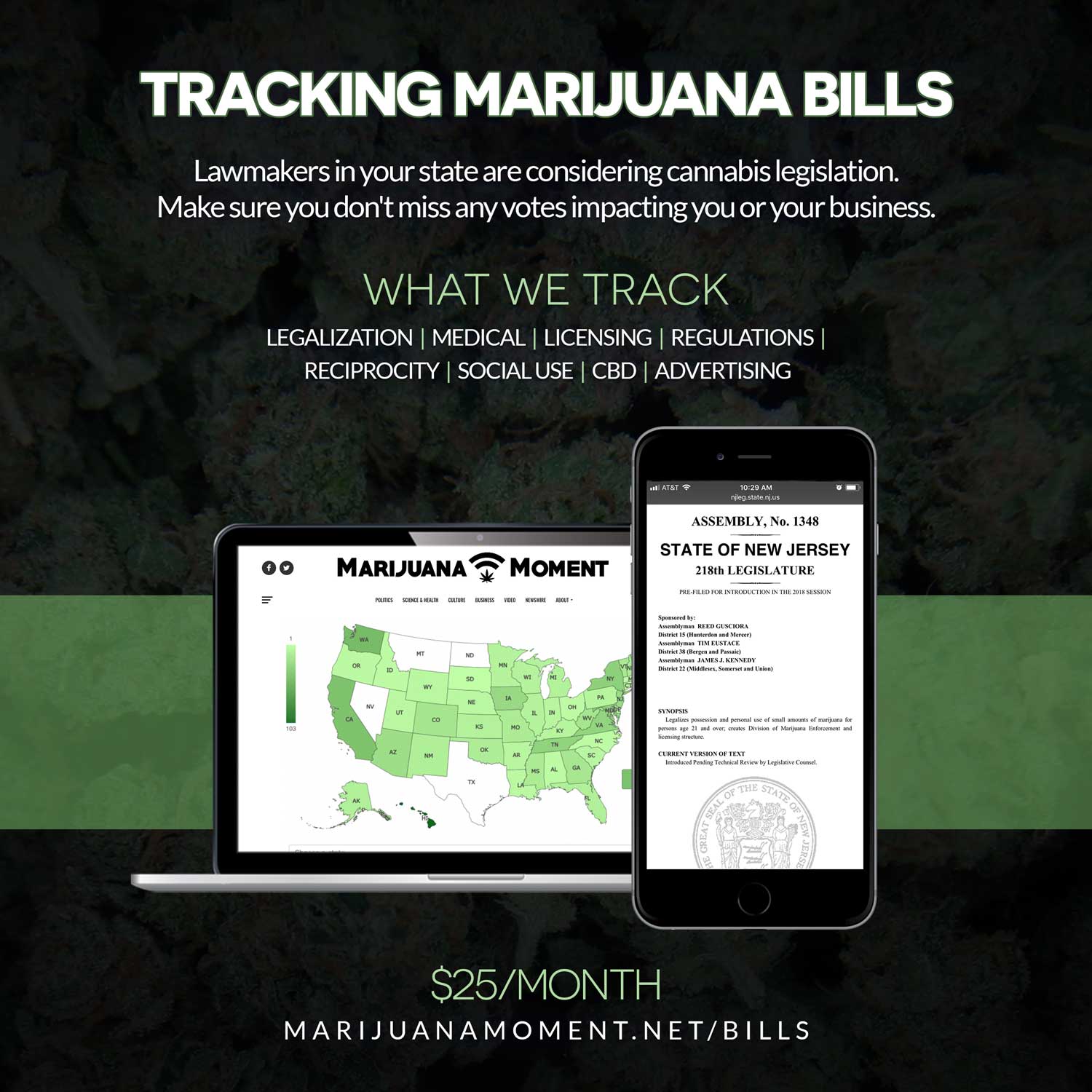 Learn more about our marijuana bill tracker and become a supporter on Patreon to get access.
—
A third bill, H.R. 2649, from Rep. Jared Golden (D-ME), would prohibit SBA partners that provide guidance and training services from denying help to businesses solely because of involvement in cannabis. The changes would affect providers such as SBA's Small Business Development Centers, Women's Business Centers and the Veterans Business Outreach Centers, among others.
"Our continued economic recovery depends on the health of American small businesses of all kinds. Especially in this environment, no Maine small business owner should be turned away from crucial SBA programs that could help them create jobs and lift up the economy," said Rep. Golden. "My bill would help address this problem by providing small business owners directly or indirectly associated with the cannabis industry with access to the services and resources they need to get their small businesses off the ground and grow."
Meanwhile, federal lawmakers have been making headway on other cannabis-related proposals. The House passed a cannabis banking bill on Monday, and broader legislation to legalize cannabis at the federal level is expected to be introduced soon.
The banking legislation would ensure that financial institutions can take on cannabis business clients without facing federal penalties. Fear of sanctions has kept many banks and credit unions from working with the industry, forcing marijuana firms to operate on a cash basis that makes them targets of crime and creates complications for financial regulators. The full House passed the bill on a 321–101 vote.
"Even if you are opposed to the legalization of cannabis, you should support this bill," sponsor Rep. Ed Perlmutter (D-CO) said on the House floor. "The fact is that people in states and localities across the country are voting to approve some level of cannabis use, and we need these cannabis businesses and employees to have access to checking accounts, payroll accounts, lines of credit, credit cards and more.
Other Democrats, including Senate Majority Leader Chuck Schumer (D-NY), Senate Finance Committee Chairman Ron Wyden (D-OR) and Sen. Cory Booker (D-NJ) are working on legislation that would end federal cannabis prohibition completely.
Schumer said last week that the long-awaited proposal would be introduced "shortly" and placed on the floor "soon." Schumer has so far declined to discuss the bill's specifics, though he's stressed that it will prioritize small businesses and people most historically impacted by the drug war.
In an interview with Marijuana Moment this week, Schumer worried that passage of the House banking bill could actually undermine broader congressional cannabis reform this year.
On the House side, Judiciary Chairman Jerrold Nadler (D-NY) said recently that he plans to reintroduced his own legalization bill, the Marijuana Opportunity, Reinvestment and Expungement (MORE) Act, which cleared the House in a landmark vote last year but did not advance in GOP-controlled the Senate.
Meanwhile, support for legalization among U.S. voters continues to grow. More than 9 in 10 Americans (91 percent) now support legalizing cannabis for either medical or adult use, according to a Pew Research Center poll released on Friday. Sixty percent of respondents said that cannabis should be legal for both medical and adult use. Thirty-one percent said it should be legalized for therapeutic purposes only, while just eight percent said it should continue to be criminalized across the board.
A majority of those in every age, race and political demographic included in the poll said they feel marijuana should be legal in some form, although many Republicans remain wary of adult-use legalization. Seventy-two percent of Democrats favored both medical and adult-use legalization compared to only 47 percent of Republicans.
Among the minority in opposition to federal legalization: President Joe Biden (D). White House Press Secretary Jen Psaki said last month that the president's position on the issue "has not changed," meaning he still opposes the reform. on Tuesday, Psaki refused to say whether Biden would sign or veto a cannabis legalization bill if passed by Congress.
The president instead backs modestly rescheduling the plant, decriminalizing possession, legalizing medical cannabis, expunging prior marijuana records and letting states set their own policies.
Read the full text of the new legislation below:
Ensuring Safe Capital Access for All Small Businesses Act of 2021 by Marijuana Moment on Scribd
Ensuring Access to Counseli… by Marijuana Moment
Homegrown Act by Marijuana Moment on Scribd
Schumer Worries Senate Marijuana Banking Vote Could Undermine Broader Legalization Push
Biden Won't Commit To Sign Marijuana Bill If Passed By Congress, Press Secretary Says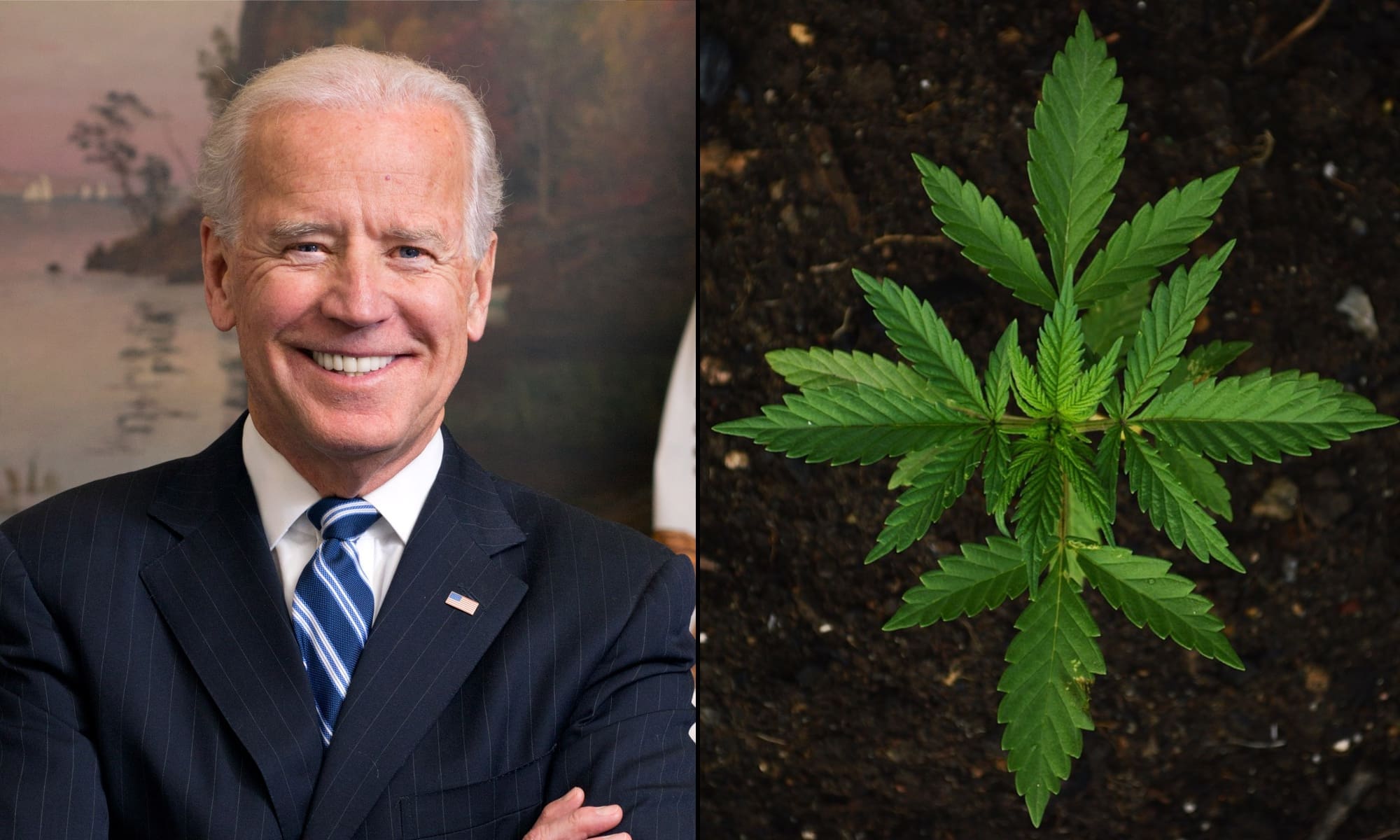 White House Press Secretary Jen Psaki on Tuesday declined to say whether President Joe Biden would sign or veto a bill to federally legalize marijuana if it arrives on his desk, noting that his cannabis policy position is at odds with broader proposals that congressional Democratic leaders are working on.
She was also asked about his stance on marijuana banking reform, the disconnect between public opinion favoring legalization and the president's opposition and whether Biden plans to revisit clemency applications for those facing federal sentences over cannabis.
The noncommittal response to the legalization question comes on the unofficial cannabis holiday 4/20—a day that has seen a wide range of politicians, including Senate Majority Leader Chuck Schumer (D-NY), voice support for comprehensive marijuana reform.
Psaki was pressed on the Senate leader's remarks and asked whether Biden would support legislation to end federal cannabis prohibition if Congress approved it.
"The president supports leaving decisions regarding legalization for recreational use up to the states, rescheduling cannabis as a Schedule II drug so researchers can study its positive and negative impacts and, at the federal level, he supports decriminalizing marijuana use and automatically expunging any prior criminal records," she said. "He also supports legalizing medicinal marijuana so that's his point of view on the issue."
Biden's positions to that end are well known, but an outstanding question has been whether his opposition to adult-use legalization is so strong that he would reject a reform proposal such as those currently being drafted in the House and Senate.
Asked directly what action the president would take if a federal legalization bill was sent to his desk, Psaki signaled that he wouldn't be inclined to sign it, stating "I just have outlined what his position is, which isn't the same as what the House and Senate have proposed, but they have not yet passed a bill."
The reporter followed up to ask about a separate cannabis pledge Biden made as a presidential candidate, when he said people incarcerated in federal prisons over non-violent marijuana offenses should be released.
Psaki said that would be addressed if cannabis was rescheduled to Schedule II—a dubious claim given that there are still serious penalties for offenses involving substances in that category as well. She also didn't provide any insight into whether the president is proactively pushing for the modest scheduling change.
Later in the briefing, the press secretary was asked where Biden stands on legislation to protect banks that service state-legal marijuana businesses from being penalized by federal regulators. The House approved the Secure and Fair Enforcement (SAFE) Banking Act along bipartisan lines on Monday.
She said it was a "good question," but she wasn't sure and told the reporter she would follow up with a response later.
When pushed on Biden's opposition to the legalization in the face of mounting, majority support among Americans, Psaki said that while he's in favor of decriminalization and legalizing medical marijuana, he wants more research on the "positive and negative effects" of adult-use legalization.
"He'll look at the research once that's concluded," she said. "Of course we understand the movement that's happening toward it. I'm speaking for what his position is and what long, consistently has been his position. He wants to decriminalize, but again, he'll look at the research of the positive and negative impacts."
The press conference ended with a final question about cannabis policy—specifically whether the Biden administration plans to revisit requests for clemency for federal cannabis convictions. The reporter cited the case of Luke Scarmazzo, who was sentenced to 22 years in federal prison for operating a state-legal medical cannabis business in California, as an example.
"Given, as you've noted in the briefing, the president's support for decriminalization, support for expunging exactly these types of offenses, are there any plans to revisit some of those bids for clemency?" the reporter asked.
"Well, I would just take it as an opportunity to reiterate that the president supports legalizing medicinal marijuana," Psaki said. "It sounds like this would have been applicable in this case, and of course decriminalizing marijuana use and automatically expunging any prior criminal records. In terms of individual cases, I can't get ahead of those obviously."
These question come, of course, on 4/20. But they also come at a time when there's a concerted push in both chambers of Congress to seize the opportunity they have with Democratic control to pass legalization legislation.
Schumer, Senate Finance Committee Chairman Ron Wyden (D-OR) and Sen. Cory Booker (D-NJ) have been working on a bill on their side. The majority leader told Marijuana Moment on Monday that he's working to push the president in a pro-legalization direction as they draft the measure.
Schumer said last week that the legislation will be introduced and placed on the floor "soon."
On the House side, Judiciary Chairman Jerrold Nadler (D-NY) said recently that he plans to reintroduced his legalization bill, the Marijuana Opportunity, Reinvestment and Expungement (MORE) Act, which cleared the chamber last year but did not advance in the Senate under GOP control.
Schumer Worries Senate Marijuana Banking Vote Could Undermine Broader Legalization Push
How Politicians Are Celebrating The Marijuana Holiday 4/20 This Year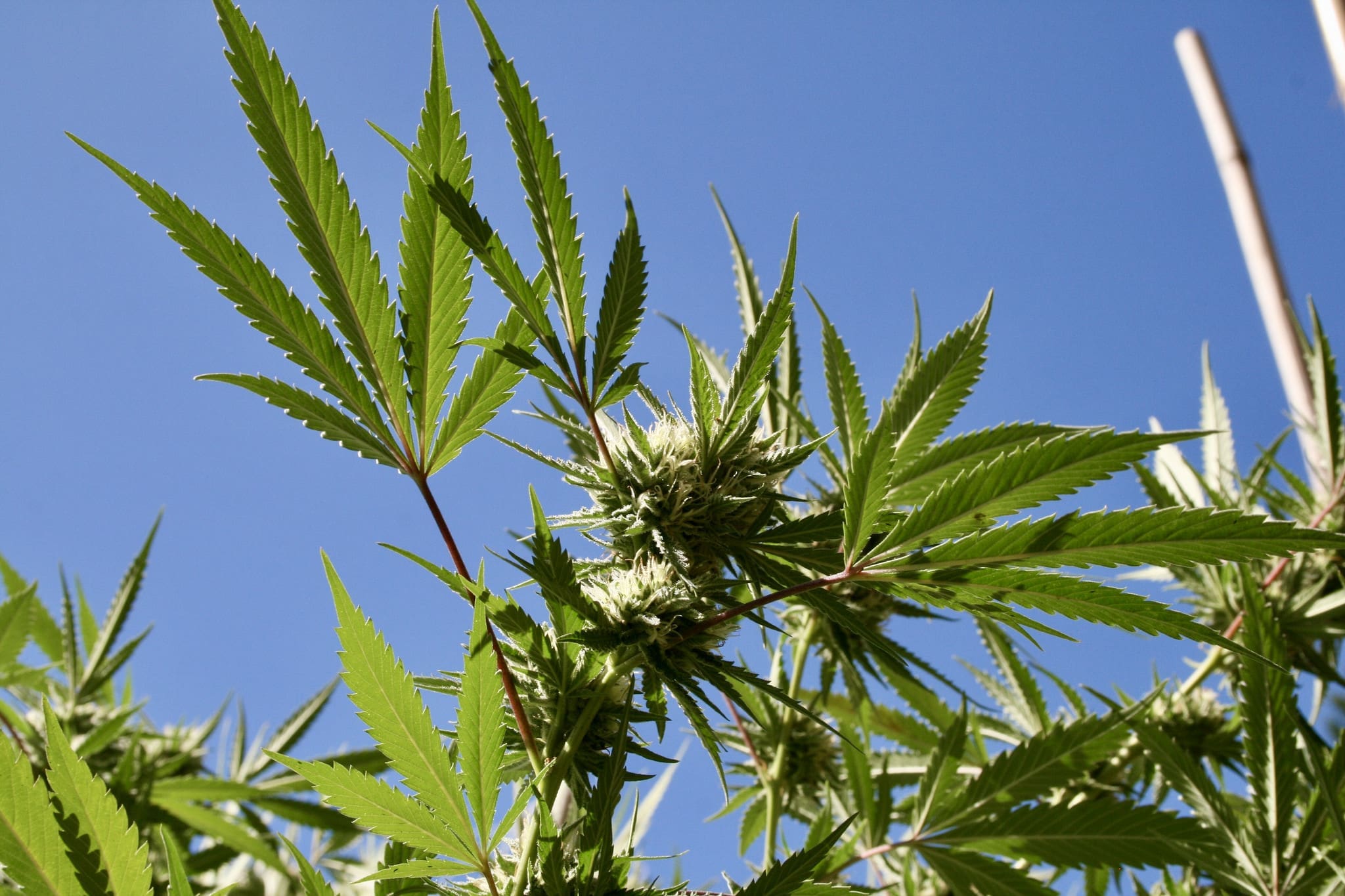 The country has come a long way since the days of politicians dismissing or shying away from marijuana issues. And a good example of that shift is the ever-growing number of lawmakers who are leaning into the cannabis holiday 4/20 with calls for reform.
For example, to kick of Tuesday's Senate session, Majority Leader Chuck Schumer (D-NY) spoke on the floor about the need to end federal marijuana prohibition, saying that "hopefully the next time this unofficial holiday 4/20 rolls around, our country will have made progress."
Then there are the tweets—so many tweets—from state and congressional lawmakers, office seekers and regulators marking the occasion. It's become a theme each year, and as more states pursue legalization, it seems more elected officials have grown comfortable embracing the holiday in their own ways.
Here's what politicians are saying about cannabis this 4/20: 
Members of Congress
Happy 420.

From the Senate Majority Leader.

— Chuck Schumer (@SenSchumer) April 20, 2021
The war on drugs was a war on people – and it was a failure. It's time to legalize marijuana at the federal level. https://t.co/07G5crRzGa

— Chuck Schumer (@chuckschumer) April 20, 2021
In state after state, in ballot initiatives and constitutional amendments, Americans are sending a clear message—they want an end to marijuana prohibition

I'm working with @SenBooker & @RonWyden on comprehensive marijuana reform legislation in the Senatehttps://t.co/f57FSUNjJQ

— Chuck Schumer (@SenSchumer) April 20, 2021
Working as hard as I can to Legalize It this year. #420

— Ron Wyden (@RonWyden) April 20, 2021
We should legalize cannabis nationwide. #LegalizeIt

— Jeff Merkley (@JeffMerkley) April 20, 2021
For decades, we've watched a failed War on Drugs—that's really been a war on people—destroy communities and disproportionately criminalize people of color. It's time to right the wrongs of this failed war. We must legalize marijuana and focus on restorative justice.

— Sen. Cory Booker (@SenBooker) April 20, 2021
Legalizing marijuana and wiping clean past convictions for marijuana-related offenses won't fully erase the legacy of racist policy that has torn apart Black and Brown communities – but it's a good start. It's way past time for the Senate to get this right.

— Elizabeth Warren (@SenWarren) April 20, 2021
And we won't just stop at legalization. For years, Black and Brown Americans have been arrested disproportionately for marijuana. We need to pass the Marijuana Justice Act, expunge records, and reform our criminal justice system to undo decades of injustice.

— Kirsten Gillibrand (@SenGillibrand) April 20, 2021
In 2020, Colorado's marijuana industry:
💼Supported more than 35,000 jobs
💵Generated $2.2 billion in sales
💰Raised nearly $387.5 million in tax revenue for education, health initiatives, and more

Legal weed is good for Colorado — to put it bluntly. #420day

— Senator John Hickenlooper (@SenatorHick) April 20, 2021
Hi, I wrote a bill to legalize marijuana.

Legalizing in a practical, safe, progressive way will take a lot of work to push through but its an important step to reversing the disaster of the War on Drugs.

We can get this done and I'm pushing to make sure we do.

— Senator Tina Smith (@SenTinaSmith) April 20, 2021
Spending 4/20 the only way I know how – at the U.S. Capitol advocating to end the failed prohibition of cannabis and ensure restorative justice for those harmed by the war on drugs. #LegalizeIt pic.twitter.com/2Z5xgWYTxi

— Earl Blumenauer (@repblumenauer) April 20, 2021
Spoke with @YahooFinance's @ZGuz on 4/20 about what the new Congressional makeup means for our cannabis reform efforts. pic.twitter.com/M1kq7eFhOl

— Earl Blumenauer (@repblumenauer) April 20, 2021
We need to legalize cannabis use. It's time to repair the damage the failed and racist War on Drugs left on our communities of color.

— Barbara Lee (@BLeeForCongress) April 20, 2021
Yet another #420 goes by without comprehensive cannabis reform and racial justice.

Let's commit to this being the last year discriminatory cannabis policies harm communities of color.

It's time for restorative justice #Happy420

— Rep. Barbara Lee (@RepBarbaraLee) April 20, 2021
RT if you agree we need to legalize it & erase past convictions for cannabis-related offenses. #420

— Rep. Jim McGovern (@RepMcGovern) April 20, 2021
Today is our annual reminder that the federal gov't must GET OUT OF THE WAY of states that have acted to reform their cannabis laws. Our outdated federal policies are crushing legal businesses, locking up non-violent offenders, and infringing on personal liberty every single day. pic.twitter.com/Ksne9WtTsM

— Rep. Don Young (@repdonyoung) April 20, 2021
In 2014, Alaskans spoke loud and clear when they voted for legalization. As Co-Chair of the Congressional Cannabis Caucus, I'm committed to getting the federal gov't out of the way, and ensuring that other states are free to make the same choice as Alaska did if they so choose.

— Rep. Don Young (@repdonyoung) April 20, 2021
Happy 4/20!

By the way, it's 2021

Legalize marijuana

And remember,

Zero people should be in jail for buying, selling or smoking marijuana, so

Expunge records too

— Rep. Mark Pocan (@repmarkpocan) April 20, 2021
Happy 420

— Ted Lieu (@tedlieu) April 20, 2021
We must end the federal criminalization of #marijuana, expunge all low-level convictions, and invest revenues in communities, mostly of color, targeted by the "War on Drugs."

The best time to do this was a long time ago. The second best time is now.

— Carolyn B. Maloney (@RepMaloney) April 20, 2021
Marijuana #legalization is about racial equality + economic justice. It's how we can ensure small businesses and communities of color can participate. It's why I voted to legalize cannabis last year and will do so again. @NORML @MarijuanaPolicy https://t.co/Wn8D5px1Vg pic.twitter.com/abZZniV9aL

— Dwight Evans (@DwightEvansPA) April 20, 2021
One of the more popular bipartisan issues today is the #legalization of marijuana. Reach out to your elected officials and find out where they stand. #FinishTheFight #LegalizeIt pic.twitter.com/h8NlFbD3JP

— Dwight Evans (@DwightEvansPA) April 20, 2021
We know that people of color in this country—specifically Black Americans—are disproportionately arrested for marijuana possession. Part of reforming our criminal justice system means getting rid of laws that allow for discriminatory enforcement.

— Seth Moulton (@sethmoulton) April 20, 2021
Congressional candidates
The criminalization of marijuana has been a disaster. It's time we finally legalize it, expunge past convictions and invest in the communities of color that have been devastated by the failed and racist War on Drugs.#420day

— Nina Turner (@ninaturner) April 20, 2021
State officials and parties
Proud that New Jersey is standing on the right side of history. We're leaving an unjust approach to marijuana behind for greener pastures and a budding new industry. #420day

— Phil Murphy (@PhilMurphyNJ) April 20, 2021
As people around the state celebrate 4/20 today, I want to be blunt in recognizing that the purchase of legal marijuana products through state-licensed facilities not only means a more safe product, but it also means more tax dollars for schools, roads, and communities.

— Governor Gretchen Whitmer (@GovWhitmer) April 20, 2021
Other states that have legalized marijuana have seen a boost in jobs and their budgets.

Pennsylvanians want to see these benefits here.

Tell your legislators you want them to #LegalizeIt: https://t.co/erM8VoWREl. pic.twitter.com/FGtc5sjaDm

— Governor Tom Wolf (@GovernorTomWolf) April 20, 2021
The right side of history:

Legal Weed ✅ for PA

— John Fetterman (@JohnFetterman) April 20, 2021
You can read all about our #legALize agenda at https://t.co/rpDlDqsFOd. The economic and social benefits of legalizing recreational cannabis use are well-documented. Other states have done it. Alabama needs to be next!

— Alabama Democrats (@aldemocrats) April 20, 2021
Harmful cannabis policy has put thousands of non-violent Alabamians in jail– most of them Black and Brown people– and cost the state and municipalities millions of dollars.

It's time AL restored the lives destroyed by centuries of unfair policing and sentencing. #legALizeit pic.twitter.com/ritvXw9LjU

— Alabama Democrats (@aldemocrats) April 20, 2021
Legal marijuana is a budding industry for Michigan, it has:
💼 Supported more than 18,000 jobs
💵 Generated $100 million in sales last month and on track for $1 billion this year

Legal marijuana is good for Michigan — to put it bluntly. #420day https://t.co/kYfznxgSNQ

— Michigan Democrats (@MichiganDems) April 20, 2021
Pass it on.

— Wisconsin Democrats (@WisDems) April 20, 2021
✅DO support our budding industry – residents can purchase up to 1oz of marijuana, but only do so from a licensed store (& help fund our schools!)

🚫DON'T be a trailblazer – smoking & driving will get you a DUI.

— Colorado Senate Dems (@COSenDem) April 20, 2021
✅DO keep the grass off the grass – smoking in public parks is illegal in CO.

🚫DON'T be a dope – have fun, but be responsible.

Be smart Colorado, we have high expectations!!!

— Colorado Senate Dems (@COSenDem) April 20, 2021
On Tuesday, @SenSharifStreet will be hosting a bipartisan roundtable discussion on legalizing marijuana in Pennsylvania.

The discussion –which you can watch online at 8am Tuesday — will take place in Harrisburg.

You can watch the discussion ⬇️ https://t.co/Yowv72POLn pic.twitter.com/jiicfAOvt3

— PaSenateDems (@PaSenateDems) April 19, 2021
Join @SenSharifStreet & @senatorlaughlin as they host a bipartisan roundtable discussion this morning on legalizing adult-use marijuana in Pennsylvania.

Watch the discussion live ⬇️ https://t.co/Yowv72POLn pic.twitter.com/nvEq8Vye3I

— PaSenateDems (@PaSenateDems) April 20, 2021
Florida should be improving medical marijuana, working on decriminalization & moving towards legalization for adult use.

But instead, legislators consistently try to restrict access & reduce the program's impact.

We're going to change that. #420day

— Nikki Fried (@nikkifried) April 20, 2021
It's #420day — it's not blowing smoke to say today's a big deal!

Florida's hemp program is creating revenue, jobs, and consumer safety, and we continue pushing for improved medical marijuana and adult legalization.

Celebrate responsibly — visit https://t.co/9WpcgsfDru for more. pic.twitter.com/Ftkug01Wzv

— Commissioner Nikki Fried (@NikkiFriedFL) April 20, 2021
Happy 420 From the NYS Assembly Majority Leader

— Crystal D. Peoples-Stokes (@CPeoplesStokes) April 20, 2021
The time to end the prohibition of cannabis in PA has come.

Join me and Senator Laughlin on Tuesday, April 20th at 8 a.m. for a conversation with the Commonwealth on Adult Use.
Watch live on facebook or https://t.co/DwJPdUF4PE
Register here:https://t.co/APMtMdymQM #LegalizeIt pic.twitter.com/APQvlmiya7

— Senator Sharif Street (@SenSharifStreet) April 20, 2021
I am committed to making sure marijuana legalization in Pennsylvania is constructed around safety and social equity. This effort is historic and bipartisan, and the time is now. #420day pic.twitter.com/dE8t2xobTc

— Senator Dan Laughlin (@senatorlaughlin) April 20, 2021
For decades, April 20 has been an important anniversary for consumers of cannabis & it's high time we celebrate how Democrats in the states have blazed ahead this year to decriminalize, legalize, & regulate marijuana with an important focus on racial justice! A thread!

— Democratic Legislative Campaign Committee (@DLCC) April 20, 2021
Local officials
On this day, let's resolve to (at least):

➡️ Decriminalize marijuana in Missouri and Kansas
➡️ Expunge records for all those convicted of past stand-alone marijuana offenses
➡️ Correct Missouri's inequitable marijuana operation and farming licensing

— Mayor Q (@QuintonLucasKC) April 20, 2021
Former federal officials
Legalize marijuana. Release those incarcerated for it. Expunge the records. #Happy420

— Julián Castro (@JulianCastro) April 20, 2021
International lawmakers
▶️ El Día Mundial del Cannabis es una oportunidad para informarse y romper los estigmas alrededor de esta planta, sobre la que el Senado legisla para garantizar los derechos humanos.🌱⚖️ pic.twitter.com/eDFOFtKNQx

— Senado de México (@senadomexicano) April 20, 2021
Meanwhile, dozens of brands and organizations are also celebrating 4/20 with a variety of promotions, events and calls to action.
Schumer Worries Senate Marijuana Banking Vote Could Undermine Broader Legalization Push
Photo courtesy of Brian Shamblen.