Here's What Celebrities And Organizations Are Saying About Marijuana On 4/20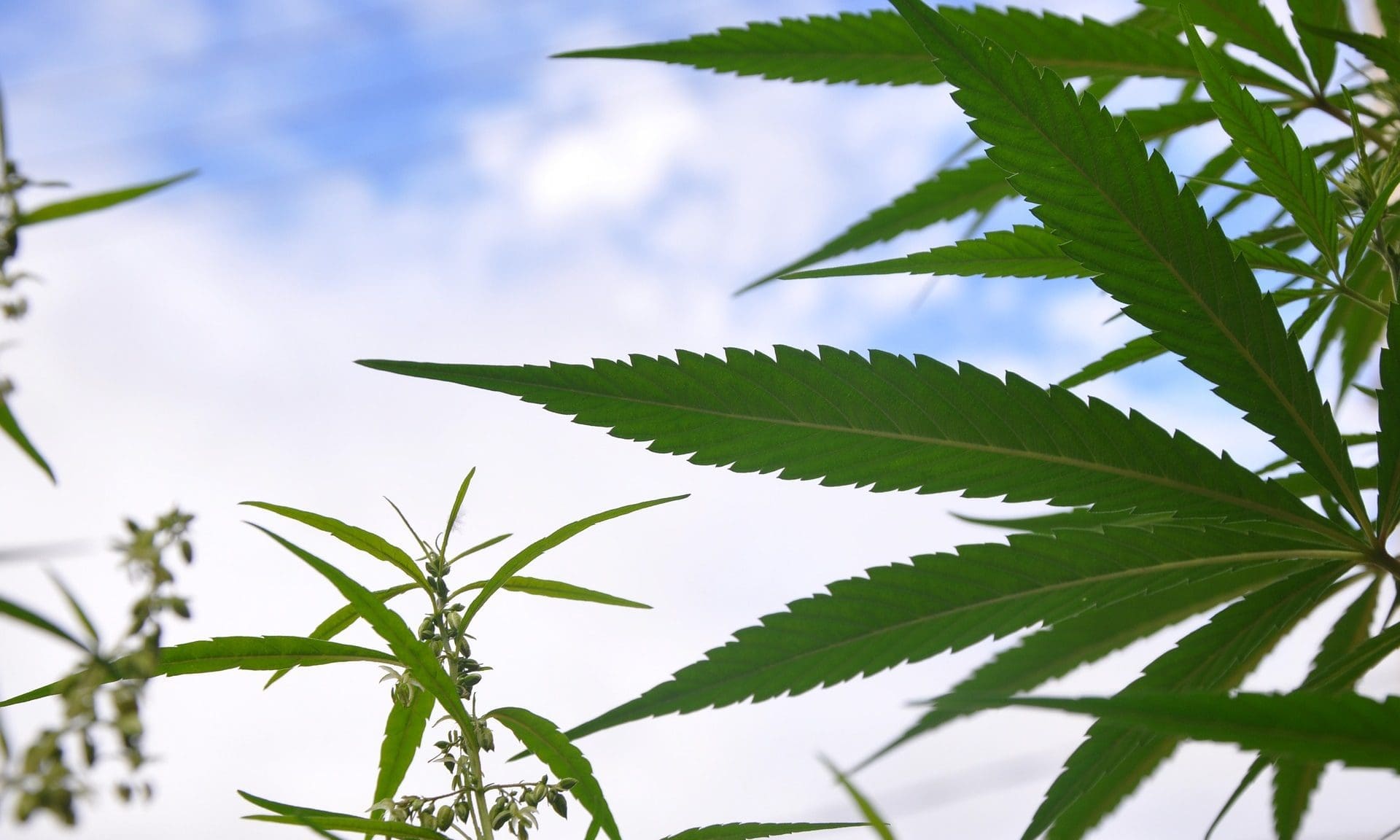 Celebrities and various organizations aren't letting the coronavirus pandemic stop them from celebrating or otherwise acknowledging the marijuana holiday 4/20.
While social distancing orders have meant the cancellation of scheduled cannabis events, people are still participating in virtual sessions and tweeting up a storm to mark the occasion. Dozens of politicians are also using the day as a good excuse to call for marijuana reform and mainstream companies are using 4/20 as a marketing opportunity.
Here's what celebrities are saying about cannabis on 4/20:
Snoop Dogg:
Don't forget to leave milk n cookies out tonight.

— Snoop Dogg (@SnoopDogg) April 20, 2020
Billy Ray Cyrus:
Happy 420! Join me and @weedmaps TODAY at 4:20 PM CST for Higher Together: Sessions From Home. I'll be playing an acoustic set and premiering my new song and video for my project @mamakushmusic #BalladOfJed! #WMHigherTogether Visit https://t.co/IOwGCzGDTR for more info! pic.twitter.com/oZdklyaaRK

— Billy Ray Cyrus (@billyraycyrus) April 20, 2020
Melissa Etheridge:
Happy 4/20! Take a look at Melissa Etheridge's schedule for the rest of this week 📆 #TeamME pic.twitter.com/wt9EoSF9n5

— Melissa Etheridge (@metheridge) April 20, 2020
Neil deGrasse Tyson:
#420
Today, I wonder….

— Neil deGrasse Tyson (@neiltyson) April 20, 2020
I always wondered why the word "phonetically" isn't spelled phonetically.

— Neil deGrasse Tyson (@neiltyson) April 20, 2020
I wonder if the past-tense of "Break Dance" is "Broke Dance".

— Neil deGrasse Tyson (@neiltyson) April 20, 2020
I wonder if we will ever see a Truck Commercial on television narrated by an announcer with a high-pitch voice.

— Neil deGrasse Tyson (@neiltyson) April 20, 2020
If Pinocchio said, "My nose is about to grow!" I wonder what would actually happen.

— Neil deGrasse Tyson (@neiltyson) April 20, 2020
Elon Musk:
Thanks everyone! Still can't believe I was born 69 days after 4/20 🤓

— Elon Musk (@elonmusk) April 20, 2020
Miley Cyrus:
Wiz Khalifa released a new cannabis-themed EP:
4/20 💨 #TheSagaOfWizKhalifa pic.twitter.com/XbLNuoWavy

— Wiz Khalifa (@wizkhalifa) April 19, 2020
Gonna hit @Weedmaps #WMHigherTogether livestream with a DJ set at 4:10 pt and smoke down at 4:20. Watch at https://t.co/74VAGgguAT pic.twitter.com/y9wt5yjRTu

— Wiz Khalifa (@wizkhalifa) April 20, 2020
Bob Weir: 
Happy 4/20! The @Cannabis_Voter Project (from my friends @HeadCountOrg) are giving away a Bob Weir and Wolf Bros poster signed by me and my bandmates. Head over to https://t.co/jv6qoyrUDP to enter. #growyourpower #420 pic.twitter.com/2CbdNnpP3o

— Bob Weir (@BobWeir) April 20, 2020
The Doors:
#Collectibles #420 #JimMorrison #TheDoors #RayManzarek pic.twitter.com/q6D2ZzH4e3

— The Doors (@TheDoors) April 20, 2020
Dwayne Wade:
MJ doc yesterday! 4/20 today! These are the best two back to back days I've had in a long time. Enjoy ✌🏾

— DWade (@DwyaneWade) April 20, 2020
Toby Keith:
Need the perfect soundtrack for April 20th? Toby has you covered. Head over to @Spotify to check out the #WackyTobaccy playlist! #420day https://t.co/yEM05zIdJ5 pic.twitter.com/d22cizqgcs

— Toby Keith (@tobykeith) April 20, 2020
Ozzy Osbourne:
Happy 4/20! pic.twitter.com/lMnPBt2E7L

— Ozzy Osbourne (@OzzyOsbourne) April 20, 2020
Don Cheadle:
@Sethrogen happy 4/20, papa …

— Don Cheadle (@DonCheadle) April 20, 2020
Ice Cube:
Happy 4/20. Blaze one for the Nation…🔥🌲💨 pic.twitter.com/glI39tMbAE

— Ice Cube (@icecube) April 20, 2020
Too Short:
Going live on my IG on 4/20 at 4:20 💨 pic.twitter.com/3X1temevfU

— Too $hort (@TooShort) April 17, 2020
Patricia Arquette:
On 4/20 I want to celebrate Cannabis it has helped many people during this outbreak deal with their anxiety. pic.twitter.com/OgpsAZycHn

— Patricia Arquette (@PattyArquette) April 20, 2020
Shepard Fairey:
Take action now to tackle racial disparities in marijuana arrests head-on: The MORE Act will have a positive impact on millions whose lives have been upended by the War on Drugs. @ACLU https://t.co/63i0WCsucu

— Shepard Fairey (@OBEYGIANT) April 20, 2020
Chelsea Handler:
Happy #420FromHome. Cannabis has taught me how to slow down and shut up. I've become more patient and kind and probably a lot more bearable to be around. Happy 4/20, everyone. pic.twitter.com/zDOmPgS3vT

— Chelsea Handler (@chelseahandler) April 20, 2020
Jeff Ross:
Be careful out there #420 pic.twitter.com/U1lje22Duh

— Jeff Ross (@realjeffreyross) April 20, 2020
Rick Steves:
For many of us, 4/20 is a celebration. For this travel writer, high is a place… and that's where I'm heading tonight. Happy travels… even if you're just staying home!
(Here's my legalization speech from 2012 when WA became the first state to legalize.) https://t.co/r9Sap93axB

— Rick Steves (@RickSteves) April 20, 2020
Scott Adams:
Happy 420! There is one best way to watch Coffee with Scott Adams today on Periscope. Coming at you soon.

— Scott Adams (@ScottAdamsSays) April 20, 2020
311:
Happy 420! 311 CBD Sale! 15% off. Enter promo code 3112020 at checkout. https://t.co/3bwIfqvCG2 pic.twitter.com/1183BQBOEp

— 311 (@311) April 20, 2020
Happy 4/20! Check out https://t.co/2TupvPpItY for our 4/20 Day sale. Now til April 30. 15% off. Enter promo code 3112020 at checkout.

— Nick Hexum (@NickHexum) April 20, 2020
South Park:
Happy 420 🌳 Don't forget to bring a towel! pic.twitter.com/KDHxINim0f

— South Park (@SouthPark) April 20, 2020
Tegridy Weeeeeeeed pic.twitter.com/4g7C0zRQxm

— Tegridy Farms (@tegridyfarms) April 20, 2020
Additionally, boxer Mike Tyson lit up a joint to discuss 4/20 with TMZ.
Here are some organizations that are also talking about the cannabis on the holiday:
Leadership Conference of Civil and Human Rights:
On #420day, we have to remember this: Our nation needs a comprehensive, broad, and bold approach to marijuana reform to address the decades of harm faced by communities of color and low-income communities due to failed marijuana policies.

We won't stop fighting until it happens.

— The Leadership Conference (@civilrightsorg) April 20, 2020
Voto Latino:
It's 4/20! Our spirits are high and we're ready to get thru this joint effort to remind people to TAKE THE CENSUS!

Join us! https://t.co/FaskllPenG

TY to partners @PromiseArizona @NextGenAmerica @ASU_Dems @HICAtweets @SIREN_BayArea @votolatinoutah #RAIZ @PPFA/@PPact & VL UCSD pic.twitter.com/w88dIj6Pti

— Voto Latino (@votolatino) April 20, 2020
Competitive Enterprise Institute:
Apparently today, 4/20, is some sort of unofficial "marijuana day." Here is a supherb piece from @AdamsJMatthew that goes into the weeds on how Congress can fix the budding legal marijuana banking problem. It really must be a joint House/Senate effort. https://t.co/HnlvRMjD2W

— Competitive Enterprise Institute (@ceidotorg) April 20, 2020
National Highway Traffic Safety Administration, a federal agency: 
It's 420. Today and every day, make the safe choice – if you need to drive to get essentials – don't drive impaired. If you feel different, you drive different. #ImpairedDriving #420 pic.twitter.com/mIB5P7e8vN

— nhtsagov (@NHTSAgov) April 20, 2020
PETA: 
Happy 420 💚

Some of your favorite stoner snacks are already #vegan 👇 https://t.co/ReAAER1xI9

— PETA (@peta) April 20, 2020
Planned Parenthood:
"Does marijuana affect how well birth control works?" Get the answer: https://t.co/EeJ4xy7OIQ

— Planned Parenthood (@PPFA) April 20, 2020
ACLU also released a report on Monday, examining the ongoing racial disparities in marijuana enforcement across the U.S., including in states where it's legal for recreational or medical purposes.
NEW: Today we released a new report showing that in the United States, a Black person is 3.6x more likely to get arrested for marijuana possession than a white person. #420day https://t.co/j8iRvYgSCc

— ACLU (@ACLU) April 20, 2020
It's past time that we not just legalize marijuana, but do so in a way that tackles racial disparities head-on.

The MORE Act will do just that.

This #420day, tell your representatives to pass the most comprehensive marijuana reform bill in Congress. https://t.co/SD9sOaMExT

— ACLU (@ACLU) April 20, 2020
Ben & Jerry's Uses 4/20 To Promote Marijuana Reform While Other Brands Market Off The Holiday
Photo courtesy of Max Pixel.
Dr. Oz Claims DEA And FDA Blame Each Other For Keeping Marijuana Illegal
According to celebrity doctor Mehmet Oz—or Dr. Oz—representatives from the Drug Enforcement Administration (DEA) and Food and Drug Administration (FDA) have each told him they're on board with legalizing marijuana. And the agencies blame each other for blocking efforts to end prohibition.
In a recent interview, Oz was asked about his professional opinion on cannabis. The host of the popular daytime program of his namesake called marijuana "one of the most underused tools in America" and went on to say that he's had conversations with individuals from both DEA and FDA who generally share his views about the plant.
"We ought to completely change our policy on marijuana. It absolutely works," he told interviewer Fatman Scoop, adding that another daytime TV host Montel Williams, who has multiple sclerosis, convinced him of the medical utility of cannabis. "Now I've seen this helping people with sleep issues, with pain issues for sure, and a lot of people who have serious medical problems getting relief—and here's the thing, you can't die from it. I'm unaware of any case when anyone has overdosed."
"It's a lot safer than alcohol. It's safer than narcotics. It ought to be used more widely and we can't even study it that easily because of the way it's regulated," he said. "You know what, I called the DEA—they said, 'we don't want this to be illegal. Your government ought to change that. But we got to enforce the law.' I call the FDA that regulates the drugs, they say, 'we think it ought to be used, but until the DEA says it's allowed, we can't let people prescribe it everywhere."
While Oz didn't disclose specifics about his conversations, such as who he spoke to or when the phone calls happened, it is the case that federal marijuana reform outside of Congress falls largely within the jurisdictions of both agencies. And DEA has denied multiple rescheduling requests, justifying the inaction by stating that FDA has determined that cannabis doesn't have proven medical value and carries a risk of abuse.
Oz, who previously asserted that marijuana could represent a tool to combat the opioid epidemic and has made other public comments about the plant's therapeutic potential, said "I'm hoping the federal government at some point—someone's going to say, 'come on, this is a farce, open it up for the entire country.' That way, the right people can begin to prescribe it."
Although Oz advocate for marijuana reform, he also clarified earlier this year that, despite rumors, he is not involved in a CBD company that falsely attributed an endorsement to him.
Could not agree more with @tomhanks. This is a fake and misleading advertisement intended to take advantage of consumers using false claims and our likenesses illegally. I am not involved with any cannabis companies. https://t.co/EBNvnh0jdM

— Dr. Mehmet Oz (@DrOz) January 21, 2020
"I have never smoked pot in my life, never gotten high, and I only bring that up because I'm not someone who's saying this because I personally would use it," he said in this latest interview. "I just as a doctor think it make sense."
Don't Drive High On Marijuana Even If You're Being Chased By An Axe Murderer, Federal PSA Says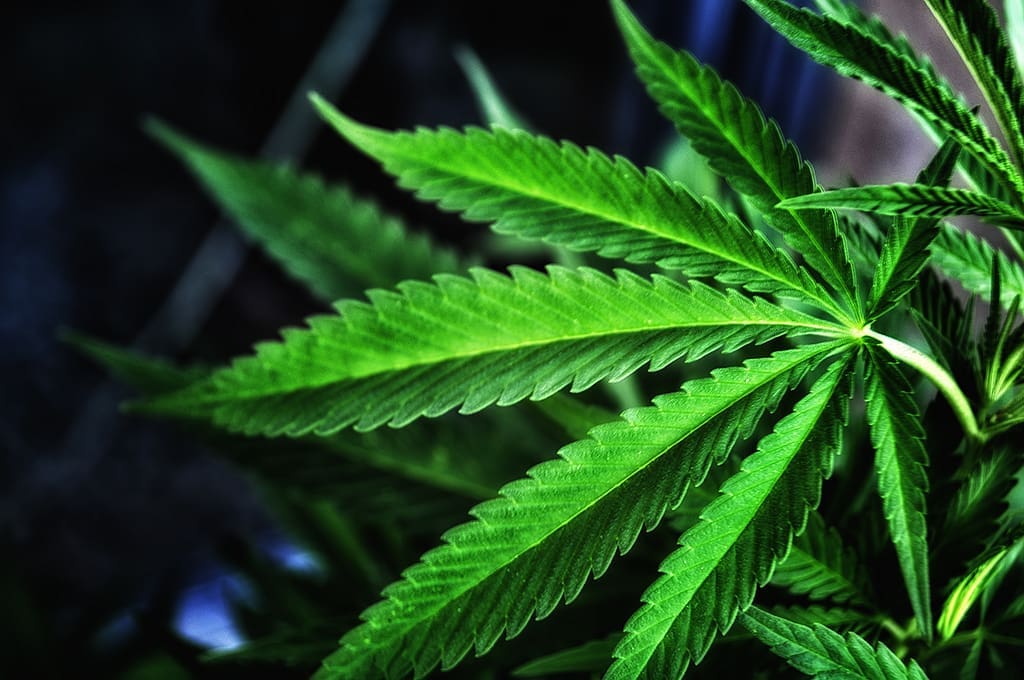 The latest push by the federal government to deter marijuana-impaired driving is coming to TV, radio and the web. Its message? Even if you're being chased by an axe-wielding psychopath, it's not worth driving high.
The ad, a partnership between the National Highway Traffic Safety Administration (NHTSA) and the Ad Council, is the first TV spot developed by Vox Creative, the advertising arm of Vox Media. In it, two men run for their lives from a would-be murderer, dodging axe blows while reciting reasons not to drive stoned.
The men ultimately find a vehicle to escape the scene, but the driver pauses before he turns the key in the ignition. "Wait wait wait," he says. "I can't drive. I'm high."
(Don't worry. The two would-be murder victims swap seats and end up getting away safely while the sober one mans the wheel.)
"The rules around marijuana use can be confusing. But when it comes to marijuana use and driving, all you need to remember is one rule: Driving impaired is illegal everywhere."
The Ad Council campaign also includes radio and online advertisements. A 30-second version of the video will run on TV, while a longer, 80-second version (embedded above) will reportedly run on Vox.com and the brand's ad marketplace, Concert.
"Many marijuana users don't see a problem with driving after use, but research shows marijuana can slow reaction time, impair judgment of distance, and decrease coordination – all skills necessary for the safe operating of a vehicle," the Ad Council said in a statement accompanying the new video. "Our campaign targets young men aged 18 to 35, many of whom reject the common stereotypes of marijuana users."
Stereotypes or no, the campaign reminds consumers that driving under the influence of marijuana is illegal in all 50 U.S. states—even if cannabis itself is legal in a growing number of them.
"The rules around marijuana use can be confusing," its website says. "But when it comes to marijuana use and driving, all you need to remember is one rule: Driving impaired is illegal everywhere."
Beyond the video and radio ads, the awareness push also includes a number of self-aware signage with messages such as "This is an ad that says you shouldn't drive high."
As more states have considered legalizing marijuana in recent years, highway safety has become a major focus. Opponents often contend that increased roadway risks themselves are enough to tap the brakes on reform.
In a typical example, the Washington Post's editorial board in 2014 came out against legalization in Washington, D.C., citing "negative consequences, including increased instances of impaired driving."
While being impaired no doubt increases drivers' danger to themselves and others, some critics have complained that the risks of marijuana-impaired driving have been overblown, used as a fear tactic to chill cannabis reform. They argue that research on cannabis and driving is still thin and conflicted, and that the drug's effect on driving pales in comparison to alcohol and some prescription drugs.
A report commissioned by Congress and published last year cast doubt on the dire warnings of THC-impaired driving. "Although laboratory studies have shown that marijuana consumption can affect a person's response times and motor performance, studies of the impact of marijuana consumption on a driver's risk of being involved as a crash have produced conflicting results, with some studies finding little or no increased risk of a crash from marijuana usage," the Congressional Research Service wrote.
NHTSA, part of the Department of Transportation, has long acknowledged that THC concentration in drivers' blood levels does not correlate with driver impairment. (The campaign even includes that fact on its website. "Unlike alcohol, there is no correlation between rising THC level and driver impairment," it says. But that doesn't mean it's safe to drive high: "Some research studies have found that peak performance deficits are observed long after peak THC level occurs.")
The lack of a clear correlation between marijuana and impaired driving has been enough to push some jurisdictions to reconsider per-se THC limits, under which drivers can be charged with a DUI based on the amount of THC in their blood regardless of any evidence of actual impairment.
In Pennsylvania, lawmakers last month introduced a bill that would force police instead to prove impairment. The legislation would exempt medical marijuana patients from the state's existing DUI law, and police would instead have to demonstrate that a patient's driving was actually impaired by the drug.
Meanwhile, Congress is taking steps to require states to study the impacts of marijuana-impaired driving. Legislation introduced last month would force states that have legalized cannabis, and only those states, to consider how to educate and discourage people from driving while high. Advocates have questioned that approach, noting that while impaired driving is an important issue, it's not limited to states with legal cannabis.
Earlier this month, the U.S. House of Representatives voted to take a number of steps related to marijuana-impaired driving, including directing federal agencies to prepare a report on "the establishment of a national clearinghouse for purposes of facilitating research on marijuana-impaired driving." Rep. Peter DeFazio (D-OR), a sponsor of the bill, also wants the report to outline how researchers in states that haven't legalized marijuana can still access cannabis from dispensaries to study the drug's effects on driving.
Congress rejected another amendment, however, that would have required NHTSA "carry out a collaborative research effort to study the effect that marijuana has on driving and research ways to detect and reduce incidences of driving under the influences of marijuana."
Colorado's Marijuana Legalization Law Decreases Crime In Neighboring States, Study Finds
Photo courtesy of Carlos Gracia
HBO Teams Up With Marijuana Companies To Sell THC Gummies Promoting New TV Series
HBO is partnering up with major marijuana businesses to market a line of promotional cannabis edible gummies meant to bring attention to an animated series premiering next week, the entertainment giant announced on Monday.
The 10mg THC gummies are made by the marijuana company Kanha and will be available at select California dispensaries as well as via delivery from Eaze. Each blend was developed to produces effects the network says reflect the personalities of the four main characters from "Close Enough," which will be streaming on HBO Max starting July 9.
"It has been so thrilling for my team and I to create a campaign that feels so authentic to Close Enough," Peter Sherman, senior vice president of program marketing at HBO Max, said in a press release. "When crafting any campaign, our aim is always to create an experience for the audience that feels genuine and exciting, and this partnership with Kanha hits the nail on the head. We're so excited about this one and we can't wait to see how fans react."
What's interesting about the promotion—beside the fact that a major, international media company is working with the cannabis industry—is that the series doesn't even seem to have much to do with marijuana. It's an adult-themed comedic animated show that touches on themes like raising children and navigating careers. The trailer doesn't even mention cannabis.
So instead, it seems HBO is simply embracing the culture of consuming marijuana while enjoying TV.
"Kanha's partnership with HBO Max is an exciting opportunity to showcase our delicious, award-winning gummies to a brand new audience," Cameron Clarke, CEO of the parent company Sunderstorm, said. "We can't think of a more playful, fun collaboration to announce to our fiercely loyal fans. We're thrilled to partner with one of entertainment's biggest media giants to help bring the adult characters in their new show to life through our gummy flavors and profiles."
In celebration of the new series #CloseEnoughMax, @HBOMax releases limited edition cannabis-infused edible gummies in partnership with @bySunderstorm's @KanhaEdibles: https://t.co/J2REn3EPHj pic.twitter.com/I1u3JffGwk

— HBO Max PR (@HBOMaxPR) June 29, 2020
Here's how HBO described each of the flavors that are based on the show's characters: 
JOSH: Cool dad, husband, and future world-famous video-game designer, Josh likes to chill with his Indica Strawberry Gummies.
EMILY: Emily is logical, organized, a planner — everything her husband Josh is not. She's a loving mother and a strong working woman who tries to have it all. Busy mom Emily gets it done with her Sativa Pineapple Gummies.
ALEX: Alex is Josh's neurotic best friend from high school. He lives in the walk-in closet of the apartment he shares with Josh, Emily, Candice, and Bridgette (his ex-wife, but it's not a big deal). When Alex wants to get lost in thought, he stays cool and carries on with his Hybrid Watermelon Gummies.
BRIDGETTE: Bridgette is a glamorous social media influencer — at least in her mind. 'Working' is more of a hobby she squeezes in between partying. Bridgette stays on top of partying and her social game with her 1:1 Pink Lemonade Gummies.
Eaze CEO Ro Choy said that the partnership with HBO Max "is so exciting and it's a great way to connect with audiences."
"Eaze is all about high product standards and the best value for customers, and we're pleased to align with one of the biggest and most respected names in entertainment," he said.
The promotion begins on Monday and extends through the end of July, or until supplies run out. There are 20 California dispensaries that carry the products, and Eaze will offer them through deliveries in Los Angeles, San Francisco and San Diego.
Oregon Psilocybin Measure Has Enough Signatures For November Ballot, Activists Say
Photo courtesy of Flickr/JasonParis.