Former Justice Department Official And GOP Senator Join Marijuana Group As Legalization Advances In Congress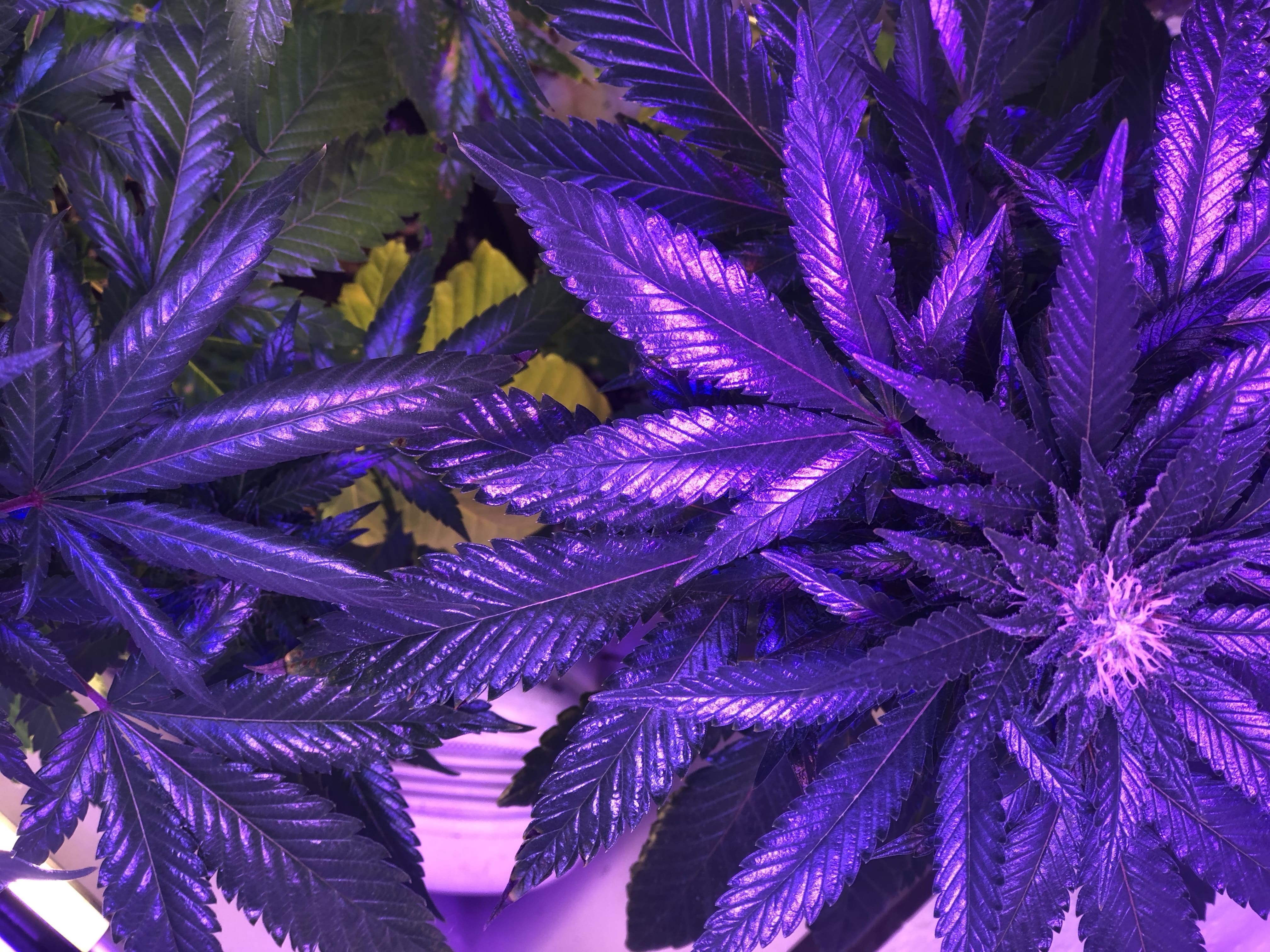 A former top Justice Department official under the Obama administration and a former GOP senator are joining an advisory board of a major marijuana industry group.
The National Cannabis Roundtable (NCR) announced on Thursday that former Deputy Attorney General James Cole and former Sen. Cory Gardner (R-CO) will be advising the organization as it advocates for federal cannabis reform.
Cole is well known within the marijuana community for issuing a memo during his time at DOJ that laid out cannabis enforcement priorities for federal prosecutors that generally deprioritized going after people acting in compliance with state laws. Former Attorney General Jeff Session rescinded that guidance during Trump administration, however, and it's yet to be reinstated by the Biden administration Department of Justice.
"Cannabis reform is incredibly complicated not least because of the robust state marketplaces, which have developed under federal prohibition," Cole said in a press release. "As Congress continues to debate the legislative solutions which are necessary to truly reconciling the differences between state and federal law, there are meaningful ways to ensure the protection of public health and safety, and to positively impact the Americans who have built this robust cannabis economy, including those disproportionately harmed by the drug war."
Afternoon cannabis coffee klatsch with NCR Executive Director Saphira Galoob @TheLiaisonGroup Advisory Board member Jim Cole @SidleyLaw and @terrydholt #cannabisreform #UScannabis pic.twitter.com/YvD7kNI69k

— National Cannabis Roundtable (@FollowNCR) September 30, 2021
Gardner, meanwhile, has been a longstanding advocate for marijuana reform in Congress. Prior to losing his Senate seat during the 2020 election, he sponsored legislation to protect the rights of states to set their own marijuana policies, among other reform issues.
"Cannabis is not a partisan issue—it cuts across party lines. Just look at Colorado and the game changing economic, social and health benefits it created," Gardner said. "To fully capture this benefit, we must have real reform at the federal level. I look forward to working alongside the thoughtful group of leaders that NCR has brought together to affect meaningful change."
According to the press release, the board will be advocating for three key priorities: "to nurture a growing industry, protect consumers and foster social equity."
Other members of the newly announced advisory board include Leafly's Yoko Miyashita, Women Grow's Gia Morón and Robert Mikos of Vanderbilt University School of Law, among others.
Proud to announce our new Advisory Board – a distinguished group of thought leaders who will help to strategically advance #cannabisreform in Washington. https://t.co/emTiZKmSnh

— National Cannabis Roundtable (@FollowNCR) September 30, 2021
For advocates, it's encouraging to see people enter into an advisory role for federal marijuana reform who actually pushed for policy changes on the issue. It breaks with the trend of former politicians who were unhelpful or outright hostile to legalization when they were in office joining the industry in some capacity.
That includes former GOP House Speaker John Boehner (R-OH), who's faced criticism from activists over his anti-legalization record while in office before joining the board of marijuana company Acreage Holdings. He also serves as an honorary NCR board member.
"For meaningful progress on issues where we can agree, like on cannabis policy, there is great complexity and a great need for good information," Boehner said in the new release.
Another honorary NCR member is Kathleen Sebelius, former secretary of health and human services. She said "members of this advisory board have already distinguished themselves as leaders in the national cannabis discussion and we look forward to putting their expertise to work on behalf of all stakeholders."
Sebelius did not initiate proceedings to reclassify marijuana when she had the power to do so during the Obama administration.
In May, the former official also attended the virtual briefing that featured Senate Finance Committee Chairman Ron Wyden (D-OR) and focused on job opportunities in the marijuana industry.
Separately, the multi-state cannabis businesses Red White & Bloom Brands Inc. recently announced that it is bringing on former U.S. Rep. Ryan Costello (R-PA) to help it navigate the complicated regulatory space, drawing on his experience in Congress as the company works to expand.
Costello certainly isn't the only Republican lawmaker who's made the transition from Capitol Hill to the cannabis market. But he's another rare example of a politician who actually embraced enacting marijuana policy changes while he was in power before standing to profit from the industry. The congressman cosponsored a variety of bills—including ones to shield states that legalize cannabis from federal interference—and supported several reform amendments.
Tom Price, the former HHS head under President Donald Trump, is serving as a member of the board of directors for a medical marijuana business in Georgia after he refused to take action to reclassify cannabis under federal law when he had the power to do so. Price consistently voted against marijuana reform measures while serving in Congress.
Former Rep. Steve Buyer (R-IN), who also has a long track record of opposing marijuana legalization efforts, joined a Canadian cannabis company's board in 2019.
A New York-based lobbying firm that's headed by a former Republican U.S. senator recently announced that it is launching a practice focused on serving cannabis businesses. That former senator, Alfonse D'Amato, racked up a record of supporting the war on drugs while in office.
There is at least one other former GOP congressman who entered the cannabis space with a legislative record supporting marijuana reform. Former Rep. Dana Rohrabacher (R-CA), who championed cannabis reform while in Congress, became an advisory board member for a marijuana company after being voted out of office in 2018.
Separately, President Joe Biden's pick to head up federal drug policy worked for a major marijuana business last year, according to his financial disclosure reports.
The new advisory board announcement from NCR comes as lawmakers in both chambers of Congress pursue legalization legislation. A House bill to end prohibition advanced out of a key committee on Thursday, and advocates are also eagerly awaiting the finalization of a measure to legalize cannabis in the Senate.
Chuck Schumer Says Key Senators Have 'Agreement' Not To Advance Marijuana Banking Reform Before Legalization