Former Federal Prosecutor's Marijuana Legalization Measure Advances In South Dakota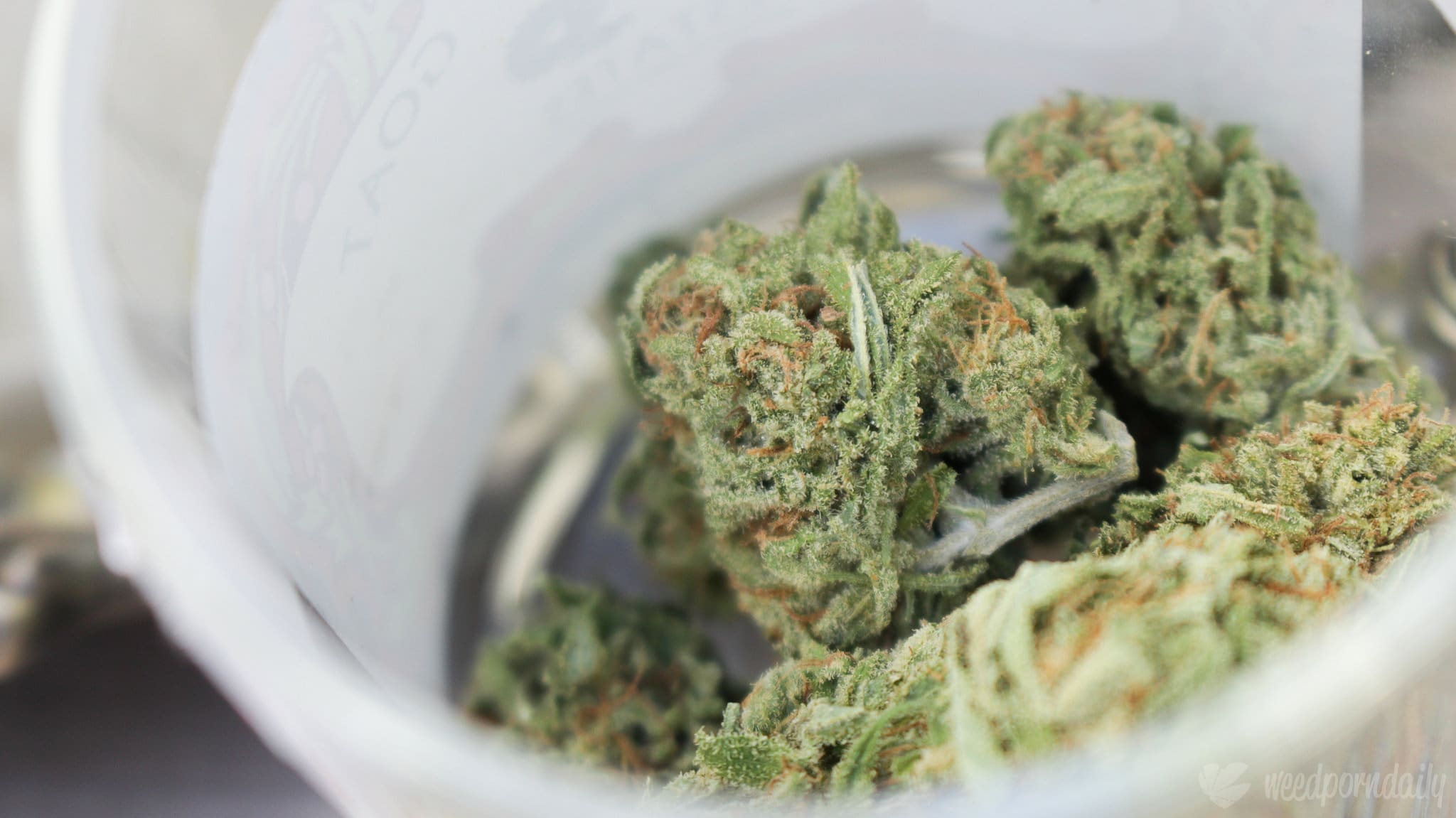 A measure to legalize marijuana in South Dakota—introduced by a former federal prosecutor and backed by a leading national cannabis advocacy group—was recently cleared for signature gathering.
Brendan Johnson, who served as the U.S. Attorney for the District of South Dakota and whose father represented the state in the U.S. Senate until 2015, filed the initiative in June. It received an official explanatory statement from the attorney general last month and its backers were given the green light to start collecting signatures last week.
"We are excited to move forward with these ballot initiative campaigns," Johnson told Marijuana Moment. "South Dakota voters are ready to approve both medical marijuana and legalization at the ballot box next year."
The Marijuana Policy Project (MPP) is supporting the proposed constitutional amendment, as well as a separate statutory initiative to legalize medical cannabis in the state that was approved for signature collection last month.
The former federal prosecutor's measure, which is being steered by the committee South Dakotans for Better Marijuana Laws, would allow adults 21 and older to possess and distribute up to one ounce of marijuana. Individuals would also be allowed to cultivate up to three cannabis plants. The South Dakota Department of Revenue would be tasked with issuing licenses for manufacturers, testing facilities and retailers.
Sales would be taxed at 15 percent under the initiative, and revenue would be used to fund the program's implementation, with additional monies going toward public education and the state general fund.
Beside legalizing marijuana, the amendment would also instruct the legislature to enact legislation to legalize hemp and medical cannabis. If the separate statutory medical marijuana legalization initiative, being coordinated by the group New Approach South Dakota, qualifies and passes as well, that latter requirement wouldn't be necessary.
"The Marijuana Policy Project strongly supports the South Dakota campaign," MPP Deputy Director Matthew Schweich, who led the organization's efforts in support of previous legalization campaigns in Maine, Massachusetts and Michigan, told Marijuana Moment. "Across the country, and even in conservative states, voters are demanding marijuana policy reform. Our goal is simple: to effectuate the will of the people when elected officials choose to ignore it."
Petitioners for the proposed constitutional amendment must collect 33,921 valid signatures from voters to qualify for the 2020 ballot. For statutory initiatives, 16,961 signatures are required. MPP's involvement will likely bolster the campaign's prospects of meeting that goal.
It's already clear that marijuana reform measures are going to face resistance from certain quarters, with Gov. Kristi Noem (R) vetoing a hemp legalization bill in March and the state's Republican party urging residents not to sign ballot petitions.
"Our campaign, South Dakotans for Better Marijuana Laws, will be working from now until Election Day 2020 to earn the support of South Dakotans from every corner of the state," Johnson said.
California Lawmakers Use Cryptocurrency To Buy Marijuana From Dispensary
Photo courtesy of WeedPornDaily.
Kamala Harris Jokes About CBD Body Rubs To Make A Serious Point On The Marijuana Industry
The CBD craze highlights the need for social equity in the marijuana industry, Sen. Kamala Harris (D-CA) said in a new interview, joking about how the market is saturated with entrepreneurs claiming that rubbing CBD lotion all over one's body is a panacea at a time when people of color who were targeted by the war on drugs are largely locked out of the legal business.
The 2020 Democratic presidential candidate, who dismissively opposed cannabis reform efforts while she was a prosecutor but now embraces comprehensive legalization legislation, told Cosmopolitan that people from communities most impacted by prohibition enforcement must be allowed participate in the industry.
Asked about her plan to make the market equitable, Harris said that "one of America's biggest modern shames is the system of mass incarceration that has led to the incarceration, in particular, of black and brown men and, in particular, fueled by that failed war on drugs, which is one of the reasons why I'm in favor of legalizing marijuana."
The senator seemed to be critical of the current composure of cannabis businesses, however. "This whole new industry—we can talk about the beauty industry, let's talk about the marijuana industry," she said. "Let's talk about CBD, right? All these products, right? That are all of a sudden going to relieve every problem I have, because I'm going to rub it all over my body, right?"
"It's a huge cash cow, this industry. People are making so much money off of selling weed," Harris continued. "Meanwhile, generations of folks, in particular black and brown men, are felons for life for doing the same thing. On its face, this is wrong, unfair. It is a travesty."
Watch Harris's marijuana and CBD comments, about 26:30 into the video below:
Harris said that part of her marijuana reform plan involves ensuring that "that those folks who have been previously incarcerated, who have been convicted, who have been designated felons, one, that we deal with what we need to do around expungement but also that they be the first in line for those jobs" and are prioritized in licensing "because it is something that, on its face, is so patently unfair and wrong."
To that end, the candidate is the sponsor of a Senate bill that would not only federally deschedule cannabis but also provide for expungements and reinvestments in communities most harmed by the drug war.
But Harris's evolution hasn't shielded her from criticism over her prior opposition to marijuana reform. Saturday Night Live took a hit at "America's cool aunt" who would "give you weed but then arrest you for having weed" during an episode in September.
She's also faced scrutiny during Democratic debates, with Rep. Tulsi Gabbard (D-HI) blasting the senator for previously prosecuting low-level cannabis offenders.
Sen. Cory Booker (D-NJ), another presidential contender, also appeared to knock Harris for joking about her own past cannabis use.
Sanders, Warren And Buttigieg Include Medical Marijuana In Veterans Day Plans
Photo courtesy of Facebook/Cosmopolitan.
More Than 500 People Have Commented On USDA Hemp Rules So Far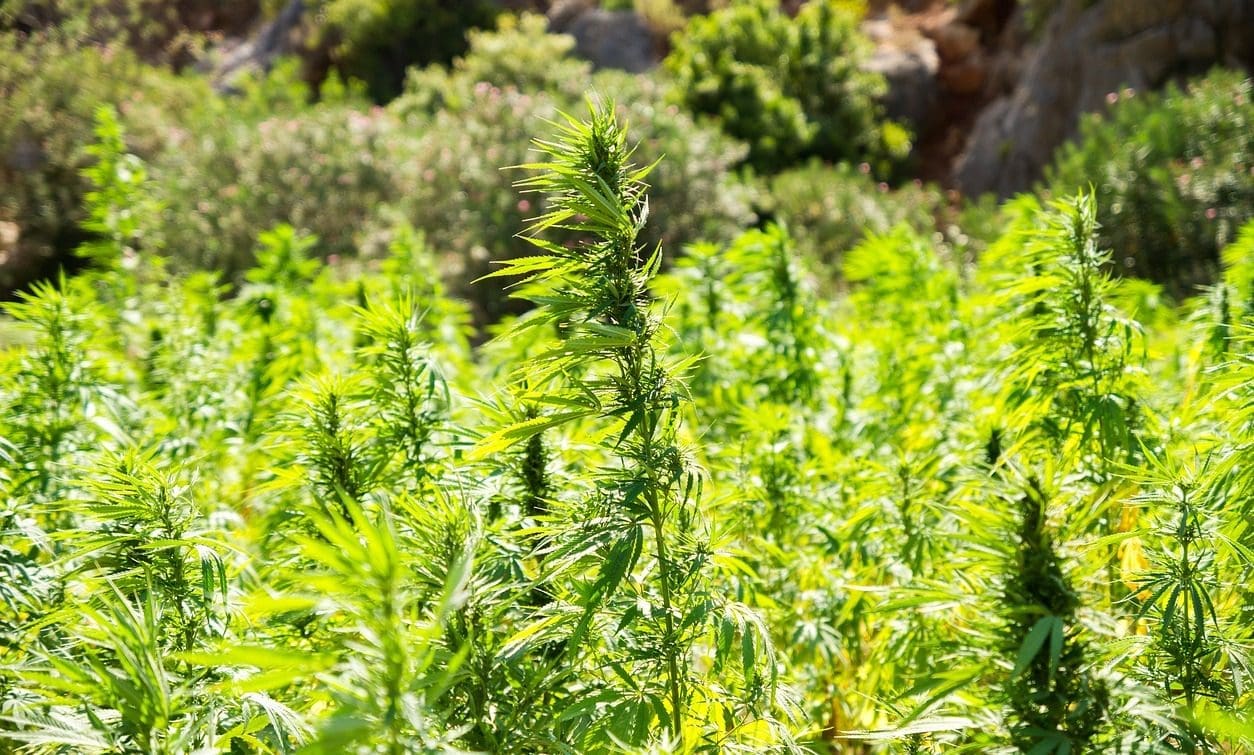 Less than two weeks after the U.S. Department of Agriculture (USDA) opened a public comment period on proposed hemp regulations, more than 500 people have already weighed in.
USDA issued an interim final rule last month, laying out basic regulatory guidelines for hemp manufacturers. It contains information on a wide-range of issues, including licensing, THC testing requirements and the disposal process for crops the exceed potency limits.
Advocates and industry stakeholders have expressed mixed feelings about the rules. While the release of the regulations represents a positive development, with farmers soon to be equipped with the tools needed to fully enter the market, there are certain provisions that businesses have regarded as excessively restrictive and possibly damaging to the industry.
Those concerns, and others, are reflected in the comments submitted so far. Here are some highlights:
Christopher Gromek, a Washington State-based hemp business owner, said that USDA should allow growers to address so-called "hot" hemp containing excess THC before the crops are ripped up and thrown out.
"The USDA should allow farmers to remediate THC levels in 'hot' hemp by allowing them to (through sunlight/time etc. degrade the THC levels in their hemp until they are suitable for sale," he said. "If farmers are allowed to remediate 'hot' hemp prior to sale, they'll still be able to utilize most currently available genetic stock, while simply adding a processing requirement to ensure hemp of required THC levels is being sold."
A significant number of people voiced frustration over the THC limit and how it will be tested for, with multiple stakeholders saying that testing should be limited to delta-9 THC, not the entire spectrum of THC content.
"As a farmer and someone who has worked in the processing of hemp," Barbara Sisson said. "I am concerned with the matter of the total THC being used against farmers within the industry. This is something that needs much further research."
"Testing of hemp to determine compliance with the 0.3% THC limit should not be done post-decarboxylation," Zachary Farber wrote. "Doing so will make it significantly harder for hard-working hemp farmers to produce legal hemp."
"The current testing requirements are already sufficient to ensure no psychoactive effects will be elicited from smoking the plant material," he said. "The current available genetics would make it incredibly difficult for farmers to comply with the regulations."
Several commenters recommended that the allowable THC content be increased from 0.3 percent to 1 percent, and some advised that the timeline for testing should be amended.
"We absolutely need a 30 day or more prior to harvest testing window, 15 days is not enough time to harvest," one person said.
Another person weighed in on the proposed ban on being a "key principal" of a hemp business for those with felony drug convictions. While the ban expires after 10 years—a compromise that advocates hashed out with lawmakers—an anonymous commenter said "it is inconceivable that those most negatively impacted from prohibition would be barred from participating in the new legal economy."
An Oregon-based hemp farmer raised an interesting point with respect to the requirement stipulating that only Drug Enforcement Administration (DEA)-registered facilities can test the crop. Jesse Richardson said the only such facility in the state is the Oregon State Crime Lab.
"From our understanding, many existing labs are unable to be DEA certified because they also service marijuana businesses, which is still a Schedule 1 Substance under the CSA," Richardson said. "A single lab cannot handle 750+ growers in Oregon. Existing labs should be permitted service providers. These are quality, trusted labs we have worked with for years."
In a related development, the advocacy organization U.S. Hemp Roundtable sent a letter on Tuesday thanking USDA for developing the interim rule and allowing stakeholders to submit input on the proposals. It pointed to a number of elements that the group "applaud[s]" such as one stipulating that interstate transportation of hemp products is permissible and another that provides some flexibility in THC testing.
But group's message to USDA Under Secretary Greg Ibach also makes clear it is concerned about provisions that penalize farmers for cultivating hemp with more than 0.5 percent THC, require farmers to destroy unauthorized crops that could instead be used as a "soil amendment" or for research purposes, force hemp to be tested only in laboratories registered with the DEA and mandate that testing be done within 15 days from harvest.
"Resolution of these issue could have a positive impact on the developing hemp market, as well as promote future innovation," the group wrote, adding that it  plans to formally submit a comment to USDA soon.
People can submit comments through December 31, after which point USDA will work to finalize the interim final rule for hemp. It's not clear to what extent it will take submitted recommendations into consideration and amend the regulations; however, as U.S. Hemp Roundtable pointed out, the department appears to be receptive to feedback.
Meanwhile, the industry is still awaiting draft rules for hemp-derived CBD products from the Food and Drug Administration (FDA). Officials from the agency have indicated that there are complicating factors that make it difficult to develop regulations for the cannabis compound, and former FDA Commissioner Scott Gottlieb said it may take years for rules to be released without congressional action.
New York State Regulators File Amendment To Allow CBD Hemp Products In Medical Marijuana Program
Photo courtesy of Pixabay.
Illinois Bill Would Give Marijuana Businesses Access To Some Banking Services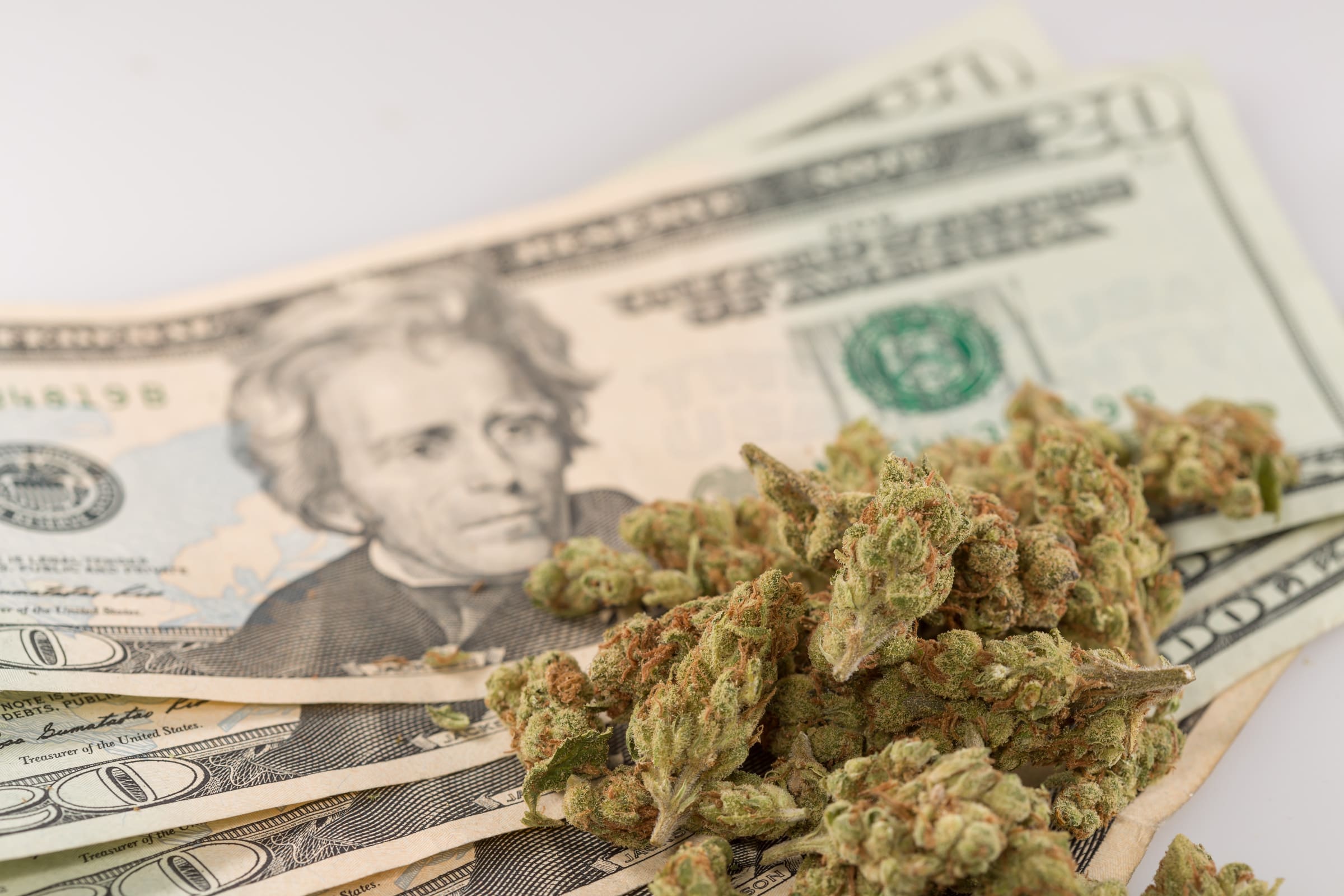 An Illinois lawmaker filed a bill last week that would increase marijuana businesses' access to some basic banking services.
While a growing number of financial institutions have begun accepting cannabis-related clients, many more remain wary of working with the industry while the plant remains federally illegal. But now, state Rep. Kambium Buckner (D) has introduced legislation that would create a process to license banks and credit unions that would be able to accept and issue "special purpose checks" specifically for marijuana business operations.
It would prove especially timely, as Illinois's governor signed a comprehensive marijuana legalization bill in June, and the program is set to go into effect on January 1, 2020.
The legislation wouldn't fix the federal banking dilemma, but it's designed to help mitigate the unique risks that cannabis firms face when they're forced to operate on a largely cash-only basis by giving licensed institutions the ability to accept the specialized, alternative payment methods.
A Cannabis Banking and Credit Union Advisory Board would be responsible for issuing the licenses under the proposal.
According to the bill's text, the board would be tasked with providing "a safe and efficient way to pay State and local taxes and fees, to pay rent associated with the account holder's cannabis business, to issue special purpose checks, and to legally invest in this State's economy, while reducing the burdens placed on local government that result from collecting and managing large sums of cash."
Individuals or entities that obtain a "cannabis limited charter bank or credit union" license would still have to adhere to the federal Bank Secrecy Act and comply with Financial Crimes Enforcement Network reporting guidelines.
The special purpose checks that these institutions would issue and accept could only be used for specific purposes that are laid out in the measure, for example remitting state and local taxes, paying rent and issuing bonds or warrants. State and local governments would be explicitly allowed to accept these checks.
Marijuana limited charter banks or credit unions could enter into agreements with each other to form a network, and they wouldn't be limited to providing financial services to cannabis businesses alone.
The legislative development comes as Congress continues to debate bipartisan legislation that would protect banks in all legal states from being penalized by federal regulators for servicing marijuana businesses . The Secure and Fair Enforcement (SAFE) Banking Act, which cleared the House in September, is expected to get a Senate Banking Committee vote before the year's end.
The panel's chairman, Sen. Mike Crapo (R-ID), told Marijuana Moment in an interview last week that he's interested in holding a committee vote soon, but he also expressed concern that the House impeachment inquiry threatens to delay all legislative efforts that are underway.
Key Senate Chairman Worries Impeachment Could Delay Marijuana Banking Vote