Former Attorney General, Lawmakers And Police Leaders Call For Federal Marijuana Legalization Waivers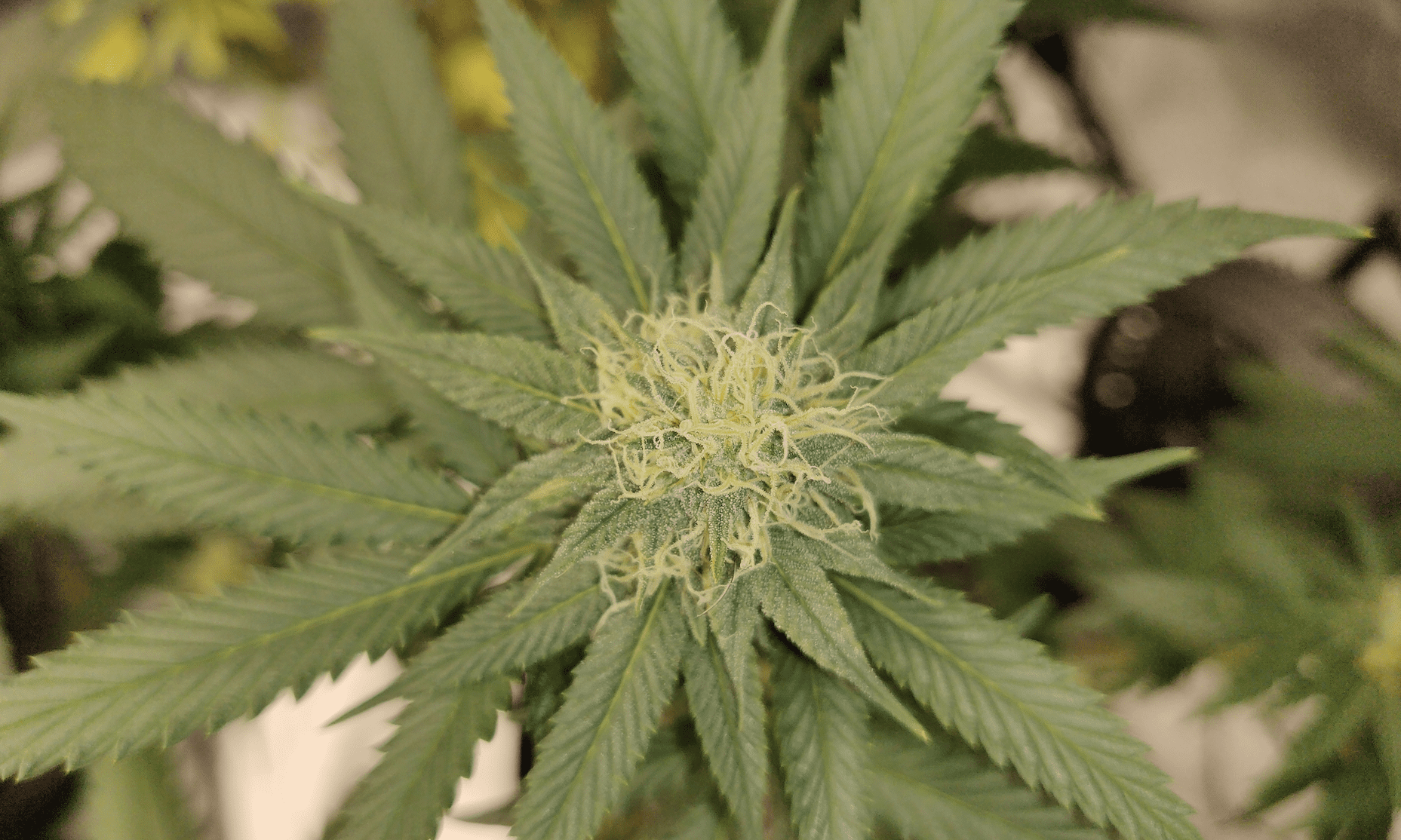 A task force comprised of former lawmakers, federal prosecutors and reform advocates issued a series of recommendations on Wednesday about criminal justice policy changes that should be enacted, and that includes creating a waiver system to allow states to set their own marijuana policies without federal interference.
The Council on Criminal Justice task force was established prior to the coronavirus pandemic, but its new report said the health crisis has "underscored the urgency" of the recommendations. While the group is far from the only criminal justice-minded organization to push for cannabis reform, it's especially notable because of the backgrounds of its membership.
Sally Yates, who served as deputy attorney general and interim attorney general, is on the task force. So is former Georgia Gov. Nathan Deal (R), former Philadelphia Mayor Michael Nutter and former Washington, D.C. and Philadelphia Police Chief Charles Ramsey. Mark Holden, who was senior vice president and general counsel at Koch Industries, and David Safavian, general counsel of the American Conservative Union, are also members.
Together, the group agreed on 15 reform recommendations.
While they didn't endorse federally legalizing cannabis outright, the group said the current conflict between local and national policy is untenable and should be addressed in the interim by creating waivers for states to proceed with marijuana legalization without the fear of federal intervention.
"The federal government must act to resolve this conflict and confusion, by creating an environment that respects sovereignty and by providing a responsible framework in which states can make policy choices," they said. "Without federal action, the cannabis industry will continue to operate without consistent guardrails and guidance for testing, labeling, and marketing—to minors and all consumers."
"The Task Force concludes that neither a federal crackdown nor a hands-off approach is advisable. In the absence of cannabis rescheduling, or its legalization at the federal level, the Task Force recommends that Congress and the Administration develop a state waiver process or contractual framework. Without it, states and the industry will continue to exist under an illusion of sovereignty where circumstances can change at any moment. A balanced and thoughtful accommodation from the federal government would provide confidence to states, stabilize the market, and help address many of the myriad safety and health problems."
To implement the recommendation, the group wants the federal government to create an interagency task force including representatives of the Departments of Justice, Treasury and Health and Human Services, among other agencies. Members would be charged with creating policies and standards on best public health practices regarding issues such as product availability, testing, labeling, marketing and child-resistant packaging.
It would also lay out guidelines for banks that work with the cannabis industry as well as guidance, grant funding and assistance to aid law enforcement efforts to crack down on illicit marijuana distribution. Also recommended is an expansion of National Institute on Drug Abuse-supported research on the potential benefits and risks of cannabis as well as the effects of regulatory legal models.
New federal legislation "should provide guidance and assurances to all stakeholders legally operating under the waiver and/or contractual agreement, shielding them from civil and/or criminal liability," the report says.
Our task force report is the culmination of hard work by the 14-member task force, composed of key leaders in the criminal justice field.

Many thanks to Task Force Chair and former Georgia Governor @NathanDeal for his leadership in this effort. https://t.co/8ebV1dLcDZ

— Council on Criminal Justice (@CouncilonCJ) May 27, 2020
Beyond marijuana, the Council on Criminal Justice task force also proposed eliminating mandatory minimum sentences for all federal drug crimes in order to reduce the prison population, automatically sealing public criminal records for non-violent federal convictions "including simple possession of controlled substances, following a conviction-free period of no longer than seven years" and establishing "independent oversight of the federal prison system."
Due to the high rate of substance use disorders in prisons, the task force also recommended enhancing access "to evidence-based treatment services" that can "help break the cycle of substance use and incarceration." Medication-assisted treatment would be an example of such a service, the report said.
"The pandemic engulfing the world has exposed more fully than ever the deficiencies in our nation's criminal justice system, and how those deficiencies endanger people, communities, and public safety," Nutter said in a press release. "Let us honor the pain, suffering, and loss of life that has occurred during this crisis by sharpening and refocusing our work for change."
Another task force that advocates are eyeing was recently formed to make criminal justice recommendations to presumptive Democratic presidential nominee Joe Biden. The candidate and Sen. Bernie Sanders (I-VT), who dropped out of the race in April, teamed up to create the group, and most members are in favor of marijuana legalization, in contrast to Biden's current position. It remains to be seen whether they will formally recommend adopting broader cannabis reform as part of the former vice president's platform.
44 Members Of Congress Push Feds To Investigate Police Shooting Of Black Woman In Botched Drug Raid
Photo courtesy of Mike Latimer.
10 State Attorneys General And Multiple City Officials Tell Supreme Court To Hear Safe Injection Case For Drug Harm Reduction
The U.S. Supreme Court is getting more pressure to take up a case on the legality of establishing safe injection sites where people can use illicit drugs in a medically supervised environment, with attorneys general from 10 states and D.C. filing an amicus brief urging the justices to take action.
Representatives from 14 cities and counties, as well as the mayor of Philadelphia, which is at the center of the current case, also  filed amici briefs in support of the case in recent days.
The attorneys general of Delaware, Illinois, Massachusetts, Michigan, Minnesota, New Mexico, Oregon, Rhode Island, Vermont and Virginia, plus Washington, D.C., told the Supreme Court in the brief last week that safe consumption facilities are "emerging as a promising measure to save lives and to fill a time-sensitive gap in medical care."
"The Amici States are battling a nationwide opioid crisis that claims over 130 lives every day," the top prosecutors said. "They are on the front lines of this public health emergency, fighting to save their citizens from overdose deaths. As a result, they share a strong interest in ensuring that multiple, effective interventions are available to address the epidemic, to prevent opioid use disorder, and to treat those suffering from opioid dependence."
The brief cites research showing that the harm reduction services can mitigate overdose deaths and help people enter into treatment.
NEW: As our country struggles with the opioid crisis, states must be free to use tools like safe injection sites. I led 11 AGs in encouraging the Supreme Court to hear this case and support Safehouse, because medical supervision can save lives.https://t.co/PBN5K7rUj3

— AG Karl A. Racine (@AGKarlRacine) September 27, 2021
"The COVID-19 pandemic has only exacerbated the opioid crisis, taking the lives of far too many Americans, including District residents who continue to overdose," D.C. Attorney General Karl Racine (D), who led the brief, said in a press release.
Many of the attorney general who are now calling on the Supreme Court to take up the supervised consumption case also joined a brief earlier this year in a separate federal case involving access to psilocybin for cancer patients.
The harm reduction case at hand, meanwhile, concerns the nonprofit organization Safehouse, which was set to launch a safe consumption site in Philadelphia before being blocked by a legal challenge from the Trump administration. It filed a petition with the nation's highest court last month to hear the case.
Beyond the states' brief, local officials in cities and counties across the U.S. are also imploring the Supreme Court to take up a review of the matter.
Signatories include counsel for Albuquerque, New Mexico; Austin, Texas; Chicago, Illinois; New York City, New York; Oakland, California; Pittsburgh, Pennsylvania; San Diego, California; San Francisco, California; Seattle, Washington; Somerville, Massachusetts; King County, Washington; Los Angeles County, California; Multnomah County, Oregon; and Washtenaw County, Michigan.
"There is ever-stronger evidence that overdose-prevention sites can reduce the mortality caused by this epidemic and produce significant community benefits in public health and safety," the local officials wrote. "Sites like the one Safehouse proposes also further federal public health policy, as they advance the objectives and methods recommended by multiple federal agencies."
"The promise of overdose-prevention sites is not an empty one, nor a hypothetical one. It is based on facts, research, and real-world precedent," they continued. "Overdose-prevention sites would help stop—or at the least, slow—the loss of lives in amici's communities."
Local officials from Somerville separately participated in a hearing on Monday before the Massachusetts state legislature's Joint Committee on Mental Health, Substance Use and Recovery on bills to decriminalize drug possession and legalize safe consumption sites. The official said there are plans in the work to launch a safe injection facility in the jurisdiction. And they want to see the statewide bill pass to provide additional protections against being federally penalized.
Another recent amicus brief came from Philadelphia Mayor James Kenney (D), who argued that the "benefits of overdose prevention sites are well studied and well documented: they save lives, provide a valuable gateway to treatment, and reduce other harms associated with opioid use."
A coalition of 80 current and former prosecutors and law enforcement officials—including one who is President Joe Biden's pick for U.S. attorney of Massachusetts—previously filed a brief urging the Supreme Court to take up Safehouse's safe injection case.
Fair and Justice Prosecution, the group that coordinated the amicus brief, also organized a tour of Portugal for 20 top prosecutors in 2019 so they could learn about the successful implementation of the country's drug decriminalization law.
If the Supreme Court were to take up the case and rule in favor of Safehouse, it could embolden advocates and lawmakers across the country to pursue the harm reduction policy.
The governor of Rhode Island signed a bill in July to establish a safe consumption site pilot program where people could test and use currently illicit drugs in a medically supervised environment. It became the first state in the country to legalize the harm reduction centers. It's not clear whether the Department of Justice will seek to intervene to prevent the opening of such facilities in that state.
Massachusetts lawmakers advanced similar legislation last year, but it was not ultimately enacted.
A similar harm reduction bill in California, sponsored by Sen. Scott Wiener (D), was approved in the state Senate in April, but further action has been delayed until 2022.
At the same time that Safehouse is turning to the Supreme Court, it also announced recently that it will be returning the the federal district court that gave it an initial 2019 victory in support of establishing a safe injection facility before it was overturned in the appeals court.
The organization is making the unique argument that the federal government's decision to block it from providing the service violates religious freedom by subjecting participants "to criminal penalties for exercising their sincerely held religious beliefs that they have an obligation to do everything possible to preserve life and to provide shelter and care to the vulnerable, including those suffering from addiction."
In 2018, a congressional subcommittee approved legislation to specifically prohibit Washington D.C. from using local tax dollars to help open safe consumption facilities. But that provision was not enacted and has not been reintroduced since.
A 2020 study found that people "who reported using supervised injection facilities on an at least weekly basis had a reduced risk of dying compared to those who reported less than weekly or no use of this health service."
IRS Official Offers Tax Advice To Marijuana Businesses And Says Feds Expect Industry To Keep Growing
Federal Grants For Hemp Farmers Should Be Expanded, State Agriculture Departments Demand At Annual Meeting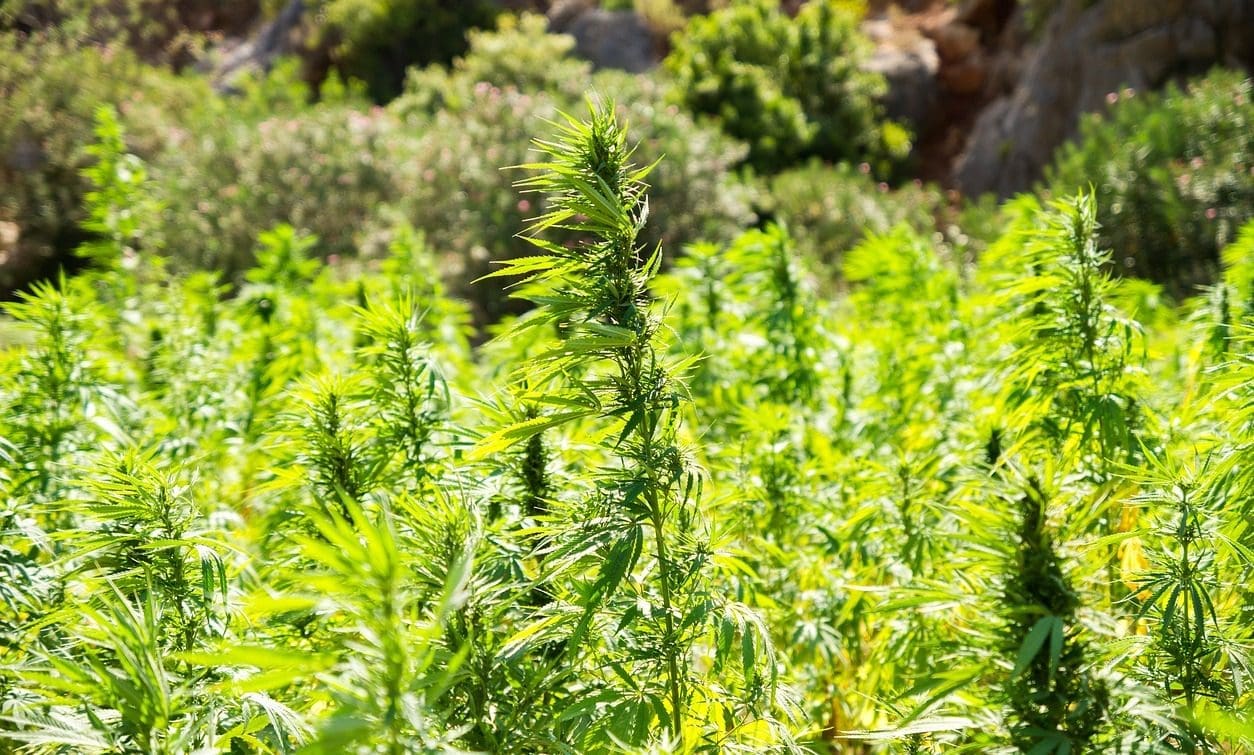 The National Association of State Departments of Agriculture (NASDA) is urging the U.S. Department of Agriculture (USDA) to give hemp two different classifications depending on its intended use in order to expand access to federal grant programs.
Members of NASDA agreed last week to amend its organizational policy on USDA's Specialty Crop Block Grant Program. They are now calling for two distinct categories for hemp, requesting that the federal agency allow businesses to designate the crop as either a specialty crop or agronomic commodity.
That's consistent with a request that was included in a spending bill report from the Senate Appropriations Committee that was approved last month.
While the requested change may seem largely technical, it would make it so hemp farmers could have greater access to grants that stakeholders say would provide them with valuable resources as the industry continues to evolve. It's not clear if USDA will follow through, but NASDA is an influential body that represents agriculture departments in all 50 states and four U.S. territories.
The new policy that the organization adopted during its annual meeting states that "NASDA supports the dual designation for hemp as a specialty crop based on the manner and purpose for which it is grown," and it also "supports expanding the Specialty Crop Block Grant Program funding eligibility to hemp crops with horticultural uses."
Jonathan Miller, general counsel for the U.S. Hemp Roundtable, told Marijuana Moment that the group is "really excited that NASDA is so working so closely with our industry to help identify solutions to support hemp farmers, and this is a technical issue, but it could open the door for funding and other support that hemp farmers so desperately need right now."
What NASDA seems to be doing with this latest action is aligning its policy with the Senate appropriations report for fiscal year 2022, Herrick Fox, co-chair of the government relations committee at the National Industrial Hemp Council (NIHC) who previously spent 15 years working in USDA, told Marijuana Moment.
He said that the "only reason" hemp didn't receive the dual designation from USDA in the first place is because "I think all the federal agencies are still trying to get used to the idea of hemp as a legal agricultural product—and in the first years following legalization, there was some unspoken reticence."
NASDA CEO Barb Glenn said in a press release that "allowing hemp to be designated as both a specialty crop and a traditional commodity recognizes the crop's up-and-coming nature and assures new farmers will be supported in their decisions to grow the crop for either food, fiber or horticultural use."
"As the regulators and stewards of healthy agricultural industries in their states, NASDA members have been the leading voice for supporting the hemp industry since hemp's inclusion in the 2014 Farm Bill," she said. "This action would be another important step in helping hemp achieve long-term sustainability."
USDA has made clear its intent to support the burgeoning industry.
For example, the agency recently announced that it is teaming up with university researchers to figure out the best ways to keep weeds (not the marijuana kind) out of hemp.
USDA also announced last month that it is moving forward with a large-scale survey to gain insight into the hemp market.
After requesting permission from the White House earlier this year to conduct the survey of about 20,000 hemp farmers, the agency's National Agricultural Statistics Service recently said that the forms are being finalized to be filled out via mail or online.
USDA is asking questions about plans for outdoor hemp production, acreage for operations, primary and secondary uses for the crop and what kinds of prices producers are able to bring in. The questionnaire lists preparations such as smokeable hemp, extracts like CBD, grain for human consumption, fiber and seeds as areas the department is interested in learning about.
Last year, USDA announced plans to distribute a separate national survey to gain insights from thousands of hemp businesses that could inform its approach to regulating the industry.
That survey is being completed in partnership with National Association of State Departments of Agriculture and the University of Kentucky. The department said it wanted to learn about "current production costs, production practices, and marketing practices" for hemp.
There's still much to learn about the burgeoning market, even as USDA continues to approve state regulatory plans for the crop. Most recently, the agency approved a hemp plan submitted by Colorado, where officials have consistently insisted that the state intends to be a leader in the space.
While USDA's final rule for hemp took effect on March 22, the agency is evidently still interested in gathering information to further inform its regulatory approach going forward. Industry stakeholders say the release of the final rule is a positive step forward that will provide businesses with needed guidance, but they've also pointed to a number of policies that they hope to revise as the market matures such as USDA's hemp testing requirements.
The federal Small Business Administration's Office of Advocacy expressed a similar sentiment in a blog post in February, writing that it is "pleased with some of the changes that [USDA] has made to the rule, as they offer more certainty and are less burdensome to small farmers," but "some concerns remained unaddressed in the final rule."
USDA announced in April that it is teaming up with a chemical manufacturing company on a two-year project that could significantly expand the hemp-based cosmetics market.
Meanwhile, the U.S. Department of Energy (DOE) announced last month that it is sponsoring a project to develop hemp fiber insulation that's designed to be better for the environment and public health than conventional preparations are.
IRS Official Offers Tax Advice To Marijuana Businesses And Says Feds Expect Industry To Keep Growing
Photo courtesy of Pixabay.
IRS Official Offers Tax Advice To Marijuana Businesses And Says Feds Expect Industry To Keep Growing
The Internal Revenue Service (IRS) says it expects the marijuana industry to continue to grow, and it's offering some tips to cannabis businesses on staying compliant with taxes while the plant remains federally prohibited.
In a blog post on Monday, IRS's De Lon Harris said that the "evolving and complex issue my organization has been focused on is the tax implications for the rapidly growing cannabis/marijuana industry."
"The specific rules and regulations regarding how [marijuana] is taxed at the federal level provides the IRS an opportunity to promote voluntary compliance, not only through audits, but also through outreach and education," he said, noting the rapid expansion of state-legal cannabis markets. "And while there are 14 states that still ban cannabis use, we expect both unlicensed and licensed marijuana businesses to grow."
"It's tricky from a business perspective, because even though states are legalizing marijuana and treating its sale as a legal business enterprise, it's still considered a Schedule 1 controlled substance under federal law," Harris wrote. "That means a cannabis/marijuana business has additional considerations under the law, creating unique challenges for members of the industry."
The official, who serves as commissioner of IRS's Small Business/Self Employed (SB/SE) Examination division, recognized that the status quo means that marijuana businesses are forced to operate on a largely cash-only basis, and federal prohibition also means that companies in the sector are precluded to taking key tax deductions.
However, while the tax statute known as 280E means the industry is ineligible for most federal tax deductions and credits, he noted that marijuana firms "can deduct their cost of goods sold, which is basically the cost of their inventory."
"What isn't deductible are the normal overhead expenses, such as advertising expenses, wages and salaries, and travel expenses, to name a few," Harris said. "I understand this nuance can be a challenge for some business owners, and I also realize small businesses don't always have a lot of resources available to them.
The official previewed a new "Cannabis/Marijuana Initiative" the agency is launching that will provide specific job training to tax officials to effectively carry out audits within the industry, ensure that there's consistency in the IRS's policy for cannabis, work with stakeholders to ensure tax compliance and help to identify non-compliant businesses.
"I'm very focused on the success of this strategy because it's very important for business owners to understand that under our nation's tax laws, and specifically Internal Revenue Code 61, all income is taxable, even if someone is running a business that's considered illegal under federal law," he said. "This is a truly groundbreaking effort for our agency."
"Our strategy is not limited to pushing information out via our website in the hope that business owners will find it. I've made it a priority for my SB/SE organization to engage with the cannabis/marijuana industry through speaking events and other outreach. I have done three of these types of events over the last year, and what I have heard is a genuine desire to comply with the tax laws regarding the industry. Through this extended outreach, we hope to help small business owners and others fully understand the unique tax rules before there are any compliance issues."
"Since the unique circumstances of the cannabis industry can make tax preparation challenging, I hope that new and experienced business owners take my advice in this post and use our resources to ensure they understand their tax obligations and avoid penalties associated with non-compliance," the blog post concludes. "We're always here to help with tools, information and guidance."
This is yet another signal that while marijuana remains federally illegal, agencies are increasingly recognizing that a policy shift is happening in states and may well be on the horizon at the congressional level.
As leadership in the House and Senate work to advance legislation to deschedule cannabis, lawmakers have also pushed to enact clear, statutory protections for financial institutions that work with state-legal marijuana businesses. And that would be accomplished through House-passed standalone legislation, or an amendment that was attached to a defense spending bill this week.
In the interim, banks and credit unions are operating under 2014 guidance from the Financial Crimes Enforcement Network (FinCEN) that lays out reporting requirements for those that choose to service the marijuana industry. FinCEN released a report last week showing that there were 706 financial institutions that said they were actively serving cannabis clients as of the last quarter.
IRS separately hosted a forum last month dedicated to tax policy for marijuana businesses and cryptocurrency.
The seminar, which was presented by a representative of the National Association of Tax Professionals (NATP), examined issues such as allowable tax deductions while cannabis remains federally illegal and how different states approach taxing marijuana. It also covered issues related to paying taxes on earnings in Bitcoin and other forms of digital currency.
Earlier this year, IRS Commissioner Charles Rettig told Congress that the agency would "prefer" for state-legal marijuana businesses to be able to pay taxes electronically, as the current largely cash-based system under federal cannabis prohibition is onerous and presents risks to workers.
Former Treasury Secretary Steven Mnuchin said in 2019 that he'd like to see Congress approve legislation resolving the cannabis banking issue and he pointed to the fact that IRS has had to build "cash rooms" to deposit taxes from those businesses as an example of the problem.
IRS released updated guidance on tax policy for the marijuana industry last year, including instructions on how cannabis businesses that don't have access to bank accounts can pay their tax bills using large amounts of cash.
The update appears to be responsive to a Treasury Department internal watchdog report that was released earlier in the year. The department's inspector general for tax administration had criticized IRS for failing to adequately advise taxpayers in the marijuana industry about compliance with federal tax laws. And it directed the agency to "develop and publicize guidance specific to the marijuana industry."
Harris's predecessor at IRS SB/SE also participated in an informational webinar in December, offering candid insights on a variety of cannabis industry issues from the federal perspective.
Marijuana Arrests Dropped Sharply In 2020 As Both COVID And Legalization Spread, FBI Data Shows