DEA Marijuana Scheduling Lawsuit Will Be Appealed To Supreme Court Following Dismissal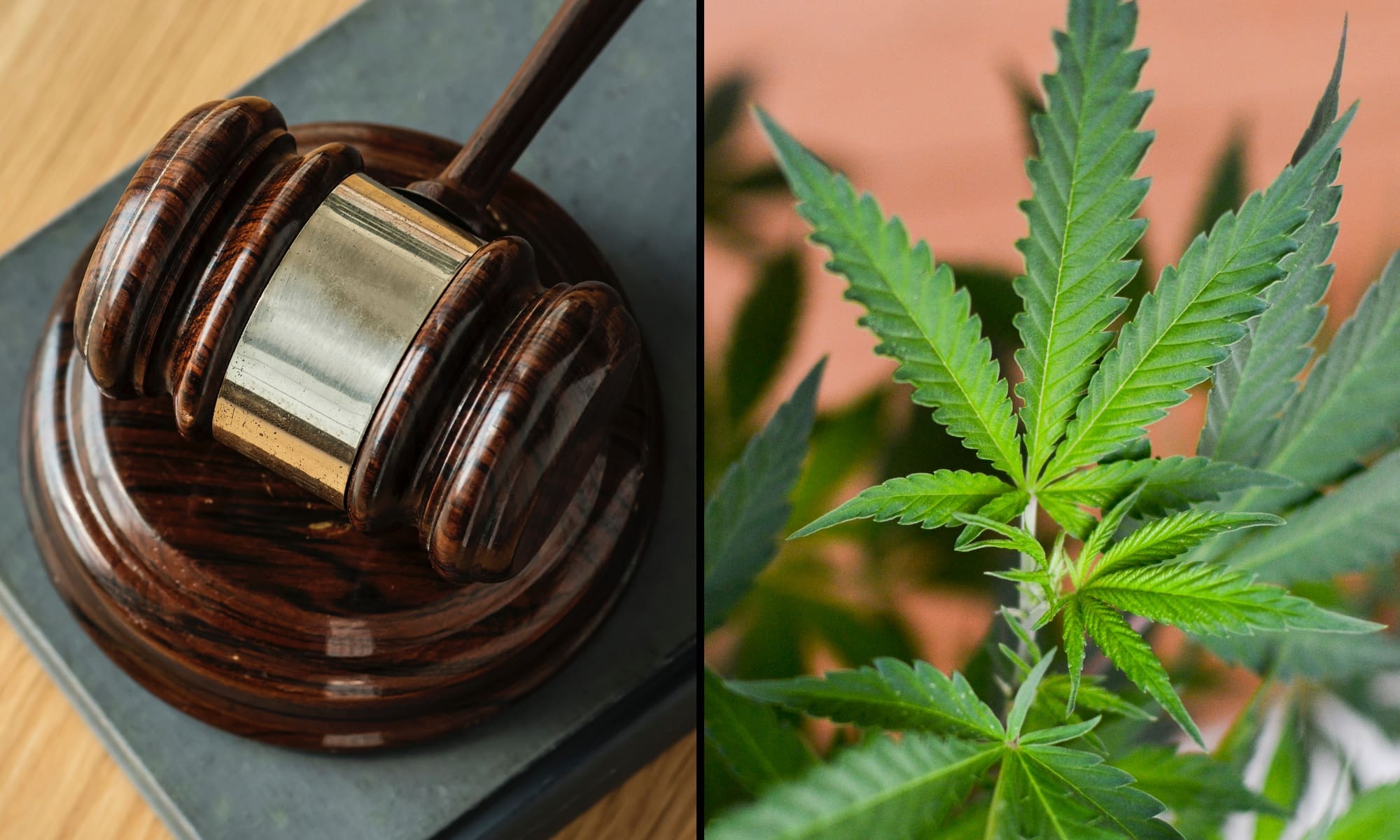 A federal appeals court dismissed a lawsuit against the Drug Enforcement Administration (DEA) over the classification of marijuana last week after the plaintiffs announced they would not pursue an administrative policy change as the court had recommended.
Now, the plaintiffs—a coalition of medical cannabis patients and activists, including Alexis Bortell and former NFL player Marvin Washington—plan to take their case all the way to the Supreme Court.
The suit, which was first filed in 2017, argued that keeping marijuana in Schedule I of the Controlled Substances Act (CSA) is unconstitutional because it creates undue burdens that jeopardize patients' lives by preventing access to what a majority of states now regard as a medicine. They sought a court mandate to enjoin DEA and require the agency to cease enforcement of federal cannabis prohibition.
A U.S. District Court dismissed that request, stating that the plaintiffs must first seek administrative relief through existing channels such as a petition asking DEA directly to reclassify cannabis. The U.S. Court of Appeals for the Second Circuit upheld that decision last year, concluding that it "cannot be seriously argued that this remedy is not available through the administrative process."
The court kept the case open, stressing that DEA should "promptly" consider rescheduling and gave the petitioners six months to submit a request with the agency. After initially requesting a deadline extension for that action—which was denied in January—the plaintiffs informed the court that they would not be asking DEA to consider rescheduling because they believe they would be denied and because the agency would, at best, reclassify marijuana as a Schedule II drug, which they said would create additional harms.
"As reflected in prior correspondence to this Court, reclassification of cannabis under Schedule II would actually exacerbate the conditions afflicting our clients; would instantly throw thousands of cannabis businesses out of business; and would disrupt the lives of tens of thousands, if not millions, of Americans who rely upon cannabis daily to sustain their health, wellness, and lives," Michael Hiller, who is representing the plaintiffs, wrote in January.
In a phone interview with Marijuana Moment on Tuesday, Hiller argued that placing marijuana in Schedule II would mean that the industry would have to be medicalized in a way that would end state-regulated dispensaries. Instead, he suggested, cannabis products would have to be Food and Drug Administration-approved, and only pharmacists could prescribe it, limiting access.
That's an interesting perspective that could create complications for former Vice President Joe Biden, the presumptive Democratic presidential nominee who opposes descheduling but supports moving marijuana to Schedule II. While the modest rescheduling might seem to be an improvement, many advocates familiar with the potential consequences of that policy change are unlikely to view it as a victory.
"Because the petitioning and administrative process under the CSA threatens to harm our clients without affording them the opportunity to achieve the benefits the lawsuit was designed to achieve, we are not going to file the Petition with the DEA," Hiller wrote.
Because the plaintiffs refused to seek administrative relief, the federal appeals court issued a response on Friday, stating that "it is hereby ORDERED that the district court's judgment is AFFIRMED and the case is DISMISSED with prejudice."
The plaintiffs anticipated that decision and wrote in their letter that once judgement is entered, "we will file a petition for a writ of certiorari with the United States Supreme Court in the hope that Plaintiffs may finally be afforded the opportunity to prove at trial, their claims that the mis-classification of cannabis under the CSA violates their rights under the United States Constitution."
"We always knew we'd end up at the Supreme Court, irrespective of who won in the lower courts, because we are seeking to change the law," Hiller told Marijuana Moment. "Whenever you seek to change federal law, you are likely to end up at the Supreme Court. Our hope is to win a declaration that the classification of cannabis is unconstitutional (because it is), thereby rendering the CSA unenforceable and legalizing cannabis at the federal level nationwide."
He also raised the point that the Justice Department could be put in an awkward position if it attempts to oppose the writ of certiorari after it's filed in July, arguing that it would contradict President Trump, who has voiced support for medical cannabis as well as states' rights when it comes to adult-use legalization.
"If we were to obtain certiorari and win in the Supreme Court, cannabis would be de-scheduled from the Controlled Substances Act and thus legal under federal law. It would then be up to the individual states to determine whether to legalize or prohibit cannabis cultivation, sale, possession and use," Hiller said. "That is effectively the outcome that candidate Trump promised to deliver in 2016 when he was running for president."
"Back then, he stated repeatedly that he was one hundred percent in favor of federally legalizing cannabis for medical use, and that he believed the question of adult-use legalization was for the states to decide individually," he continued. "Thus, to be consistent with the president's campaign promise, the Justice Department not only should not oppose our request for certiorari; the Justice Department should join it and advocate for a reversal of the 2d Circuit decision."
DEA has on numerous past occasions outright denied petitions to change marijuana's status under the CSA, most recently in 2016.
The current case isn't the only cannabis-related lawsuit DEA has faced in recent years. Scientists sued the agency last year, alleging that it had deliberately delayed approving additional marijuana manufacturers for research purposes despite pledging to expand the number of those facilities in 2016.
A court mandated that DEA take steps to make good on its promise, and that case was dropped after DEA provided a status update.
Last month, DEA finally unveiled a revised rule change proposal that it said was necessary due to the high volume of applicants and to address potential complications related to international treaties to which the U.S. is a party. A public comment period is now open, after which point the agency says it will finally approve an unspecified number of additional growers.
The scientists behind the original case filed another suit against DEA in March, claiming that the agency used a "secret" document to justify its delay of approving manufacturer applications.
According to the plaintiffs, after DEA said it would accept more cultivators, the Justice Department's Office of Legal Counsel secretly issued an opinion that interprets international treaty obligations as making it impossible to carry out the 2016 proposed rule while maintaining compliance.
Read the court order and plaintiff letter below:
2nd Circuit Dea Order and L… by Marijuana Moment on Scribd
Lawmakers File Bill To Let Marijuana Businesses Access Federal Coronavirus Relief Funds
Photo elements courtesy of rawpixel and Philip Steffan.