DEA Marijuana Scheduling Lawsuit Will Be Appealed To Supreme Court Following Dismissal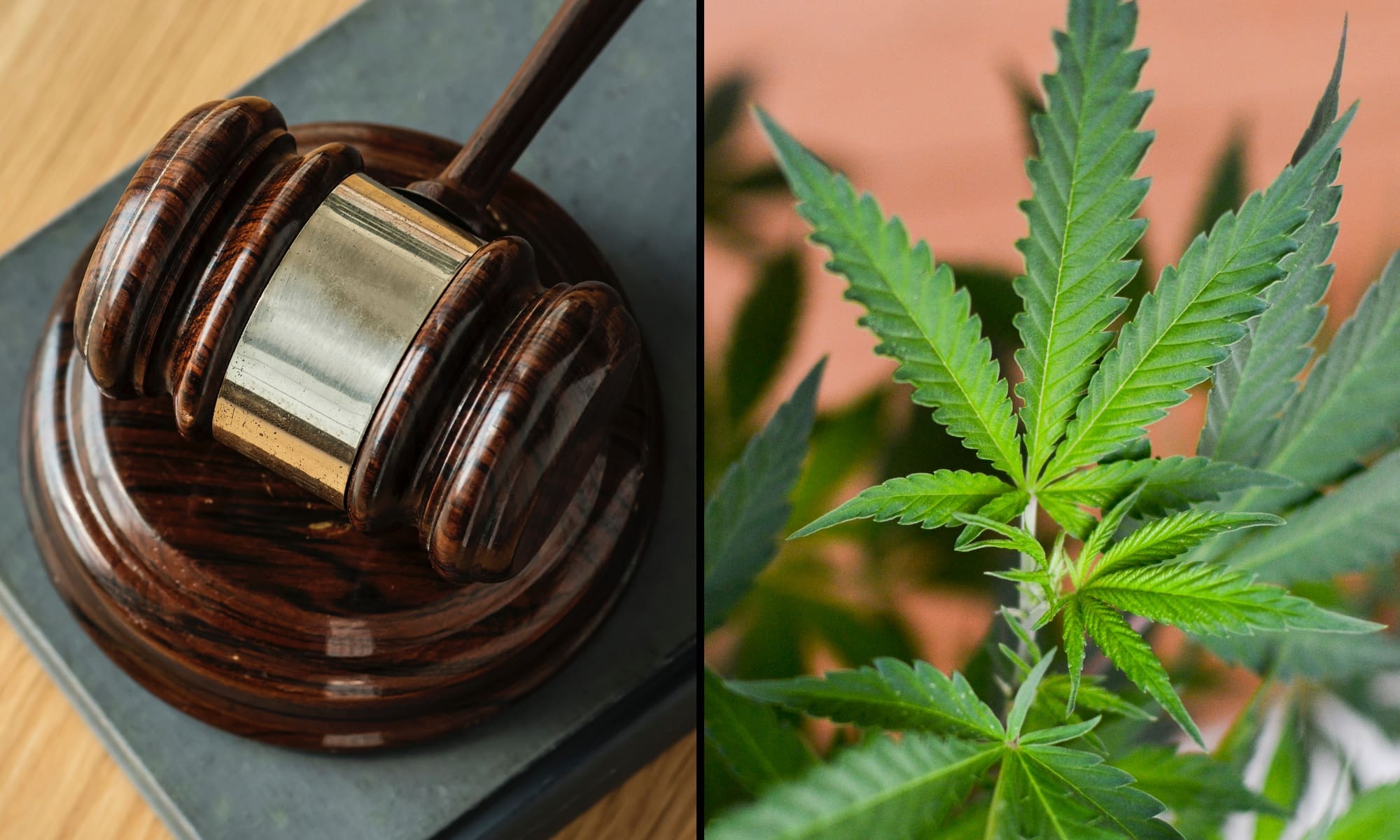 A federal appeals court dismissed a lawsuit against the Drug Enforcement Administration (DEA) over the classification of marijuana last week after the plaintiffs announced they would not pursue an administrative policy change as the court had recommended.
Now, the plaintiffs—a coalition of medical cannabis patients and activists, including Alexis Bortell and former NFL player Marvin Washington—plan to take their case all the way to the Supreme Court.
The suit, which was first filed in 2017, argued that keeping marijuana in Schedule I of the Controlled Substances Act (CSA) is unconstitutional because it creates undue burdens that jeopardize patients' lives by preventing access to what a majority of states now regard as a medicine. They sought a court mandate to enjoin DEA and require the agency to cease enforcement of federal cannabis prohibition.
A U.S. District Court dismissed that request, stating that the plaintiffs must first seek administrative relief through existing channels such as a petition asking DEA directly to reclassify cannabis. The U.S. Court of Appeals for the Second Circuit upheld that decision last year, concluding that it "cannot be seriously argued that this remedy is not available through the administrative process."
The court kept the case open, stressing that DEA should "promptly" consider rescheduling and gave the petitioners six months to submit a request with the agency. After initially requesting a deadline extension for that action—which was denied in January—the plaintiffs informed the court that they would not be asking DEA to consider rescheduling because they believe they would be denied and because the agency would, at best, reclassify marijuana as a Schedule II drug, which they said would create additional harms.
"As reflected in prior correspondence to this Court, reclassification of cannabis under Schedule II would actually exacerbate the conditions afflicting our clients; would instantly throw thousands of cannabis businesses out of business; and would disrupt the lives of tens of thousands, if not millions, of Americans who rely upon cannabis daily to sustain their health, wellness, and lives," Michael Hiller, who is representing the plaintiffs, wrote in January.
In a phone interview with Marijuana Moment on Tuesday, Hiller argued that placing marijuana in Schedule II would mean that the industry would have to be medicalized in a way that would end state-regulated dispensaries. Instead, he suggested, cannabis products would have to be Food and Drug Administration-approved, and only pharmacists could prescribe it, limiting access.
That's an interesting perspective that could create complications for former Vice President Joe Biden, the presumptive Democratic presidential nominee who opposes descheduling but supports moving marijuana to Schedule II. While the modest rescheduling might seem to be an improvement, many advocates familiar with the potential consequences of that policy change are unlikely to view it as a victory.
"Because the petitioning and administrative process under the CSA threatens to harm our clients without affording them the opportunity to achieve the benefits the lawsuit was designed to achieve, we are not going to file the Petition with the DEA," Hiller wrote.
Because the plaintiffs refused to seek administrative relief, the federal appeals court issued a response on Friday, stating that "it is hereby ORDERED that the district court's judgment is AFFIRMED and the case is DISMISSED with prejudice."
The plaintiffs anticipated that decision and wrote in their letter that once judgement is entered, "we will file a petition for a writ of certiorari with the United States Supreme Court in the hope that Plaintiffs may finally be afforded the opportunity to prove at trial, their claims that the mis-classification of cannabis under the CSA violates their rights under the United States Constitution."
"We always knew we'd end up at the Supreme Court, irrespective of who won in the lower courts, because we are seeking to change the law," Hiller told Marijuana Moment. "Whenever you seek to change federal law, you are likely to end up at the Supreme Court. Our hope is to win a declaration that the classification of cannabis is unconstitutional (because it is), thereby rendering the CSA unenforceable and legalizing cannabis at the federal level nationwide."
He also raised the point that the Justice Department could be put in an awkward position if it attempts to oppose the writ of certiorari after it's filed in July, arguing that it would contradict President Trump, who has voiced support for medical cannabis as well as states' rights when it comes to adult-use legalization.
"If we were to obtain certiorari and win in the Supreme Court, cannabis would be de-scheduled from the Controlled Substances Act and thus legal under federal law. It would then be up to the individual states to determine whether to legalize or prohibit cannabis cultivation, sale, possession and use," Hiller said. "That is effectively the outcome that candidate Trump promised to deliver in 2016 when he was running for president."
"Back then, he stated repeatedly that he was one hundred percent in favor of federally legalizing cannabis for medical use, and that he believed the question of adult-use legalization was for the states to decide individually," he continued. "Thus, to be consistent with the president's campaign promise, the Justice Department not only should not oppose our request for certiorari; the Justice Department should join it and advocate for a reversal of the 2d Circuit decision."
DEA has on numerous past occasions outright denied petitions to change marijuana's status under the CSA, most recently in 2016.
The current case isn't the only cannabis-related lawsuit DEA has faced in recent years. Scientists sued the agency last year, alleging that it had deliberately delayed approving additional marijuana manufacturers for research purposes despite pledging to expand the number of those facilities in 2016.
A court mandated that DEA take steps to make good on its promise, and that case was dropped after DEA provided a status update.
Last month, DEA finally unveiled a revised rule change proposal that it said was necessary due to the high volume of applicants and to address potential complications related to international treaties to which the U.S. is a party. A public comment period is now open, after which point the agency says it will finally approve an unspecified number of additional growers.
The scientists behind the original case filed another suit against DEA in March, claiming that the agency used a "secret" document to justify its delay of approving manufacturer applications.
According to the plaintiffs, after DEA said it would accept more cultivators, the Justice Department's Office of Legal Counsel secretly issued an opinion that interprets international treaty obligations as making it impossible to carry out the 2016 proposed rule while maintaining compliance.
Read the court order and plaintiff letter below:
2nd Circuit Dea Order and L… by Marijuana Moment on Scribd
Lawmakers File Bill To Let Marijuana Businesses Access Federal Coronavirus Relief Funds
Photo elements courtesy of rawpixel and Philip Steffan.
Local Massachusetts Lawmakers Unanimously Approve Psychedelics Decriminalization Measure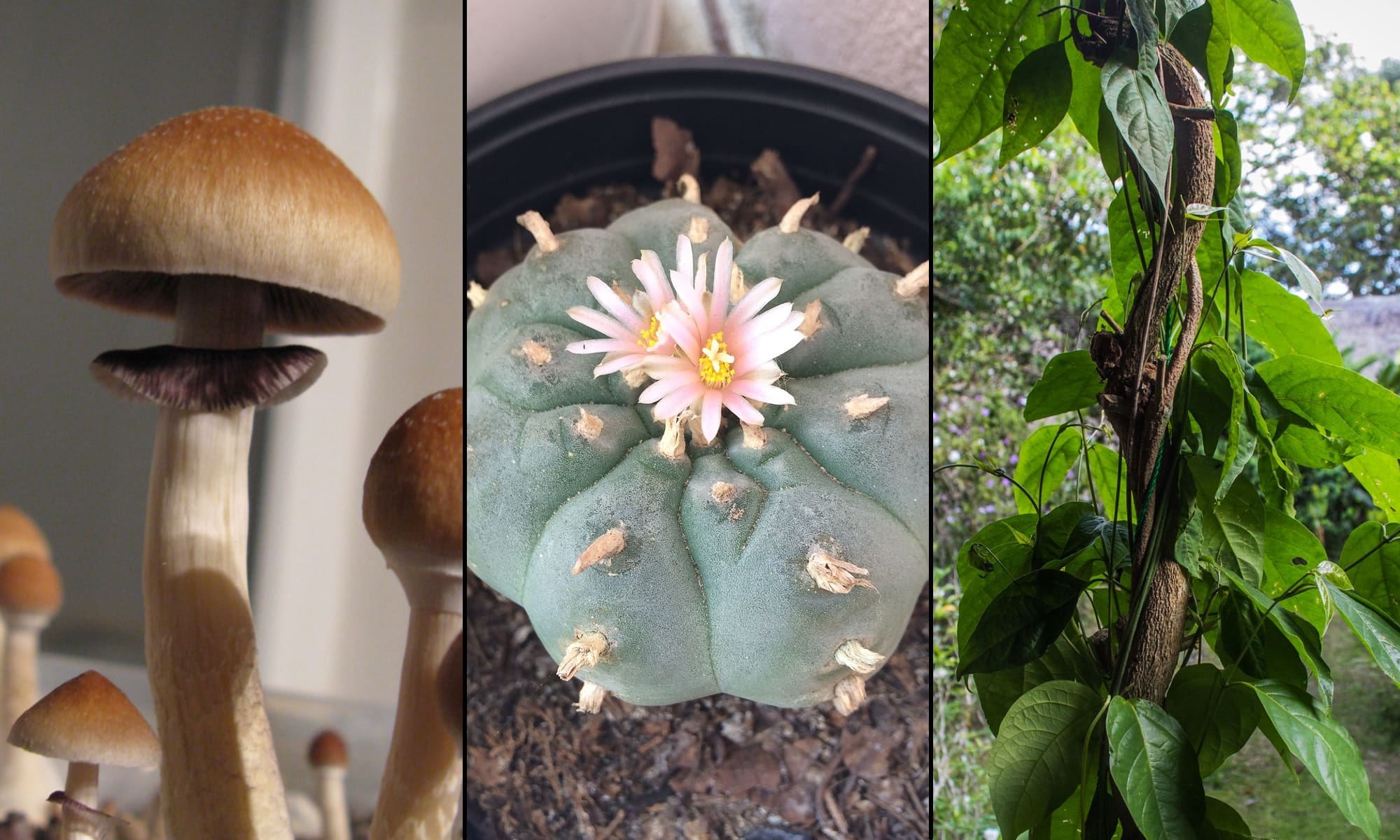 Local Massachusetts lawmakers on Thursday unanimously approved a resolution to decriminalize a wide range of psychedelics—the latest in a national movement to reform laws on entheogenic plants and fungi.
Prior passing the measure in a 9-0 vote, the Somerville City Council took testimony from two people with personal experience benefiting from the therapeutic use of psychedelics. Several members of the council also discussed the failures of the drug war and the potential medical value of entheogenic substances, particularly as it concerns mental health.
The resolution was supported by the mayor.
"By decriminalizing psychedelic plants, Massachusetts can mainstream harm-reduction strategies as therapists and health providers embrace these compounds for physical, psychological, and spiritual relief," Decriminalize Nature, Bay Staters for Natural Medicines and the Heroic Hearts Project said in written testimony to lawmakers.
"Somerville has a chance to empower our neighbors, friends, and loved ones to seek the physical and spiritual relief they need and put public health above incarcerating people even in cases of addiction and abuse of controlled substances," they wrote.
Quote:"no … officer or employee of the city, including without limitation, Somerville Police Department personnel, should use any city funds or resources to assist in the enforcement of laws imposing criminal penalties for the use and possession of entheogenic plants by adults"

— JT Scott (@JTforWard2) January 15, 2021
Under the proposal, enforcement of laws against psychedelics such as psilocybin mushrooms and ayahuasca would be among the city's lowest priorities. It also calls on the county prosecutor to cease pursing cases for persons charged with possessing or distributing entheogens.
The measure states that "the City Council hereby maintains it should be the policy of the City of Somerville that the investigation and arrest of adult persons for planting, cultivating, purchasing, transporting, distributing, engaging in practices with, and/or possessing entheogenic plants… shall be amongst the lowest law enforcement priority for the City of Somerville."
It also stipulates that "no City of Somerville department, agency, board, commission, officer or employee of the city, including without limitation, Somerville Police Department personnel, should use any city funds or resources to assist in the enforcement of laws imposing criminal penalties for the use and possession of entheogenic plants by adults."
The resolution emphasizes that the measure would not allow for commercial sales of these substances, nor would it permit driving while under the influence of them.
Thank you to my colleauges Councilor Clingan @JesseForWard4, Councilor Scott @JTforWard2, and Mayor @JoeCurtatone for filing tonight's Resolution supporting the decriminalization of enthiogenic plants, fungus, and cacti – proud to co-sponsor. pic.twitter.com/SrXkNdQNuT

— Ben Ewen-Campen (@BenForWard3) January 14, 2021
"I love living in a city where this is not controversial and you got unanimous support," Council President Matt McLaughlin said at the close of the meeting. "Let's end this war on drugs, and this is a good step."
Watch the lawmakers discuss the psychedelics reform resolution, starting around 25:45 into the video below: 
With Thursday's vote, Somerville joins a growing number of cities across the U.S. that have enacted psychedelics decriminalization. Most of the reforms have advanced legislatively, though Washington, D.C. became the first jurisdiction to decriminalize via the ballot in November.
Three other cities—Oakland, Santa Cruz and Ann Arbor—have also decriminalized possession of plant-and fungi-based psychedelics.
In Oregon, November's election saw the passage of a historic initiative to legalize psilocybin mushrooms for therapeutic purposes. The governor announced in November that applications for an advisory board to oversee implementation of the program were being accepted up until January 1.
Much of this reform progress can be traced back to Denver, which became the first city in the country to decriminalize psilocybin mushrooms in May 2019. Since then, activists in more than 100 cities have expressed interest in pursuing psychedelics decriminalization.
In Oakland, the first city where a city council voted to broadly deprioritize criminalization of entheogenic substances, lawmakers approved a follow-up resolution last month that calls for the policy change to be adopted statewide and for local jurisdictions to be allowed to permit healing ceremonies where people could use psychedelics.
A California state senator plans to file a bill to decriminalize psychedelics for the 2021 session.
Meanwhile, after Ann Arbor legislators passed a decriminalization resolution in September, a county prosecutor recently announced that his office will not be pursuing charges over possessing entheogenic plants and fungi—"regardless of the amount at issue."
Virginia Senate Holds First Marijuana Legalization Hearing, With More Scheduled Next Week
Photo elements courtesy of carlosemmaskype and Apollo.
North Dakota Lawmakers File Bill To Significantly Expand Marijuana Decriminalization Law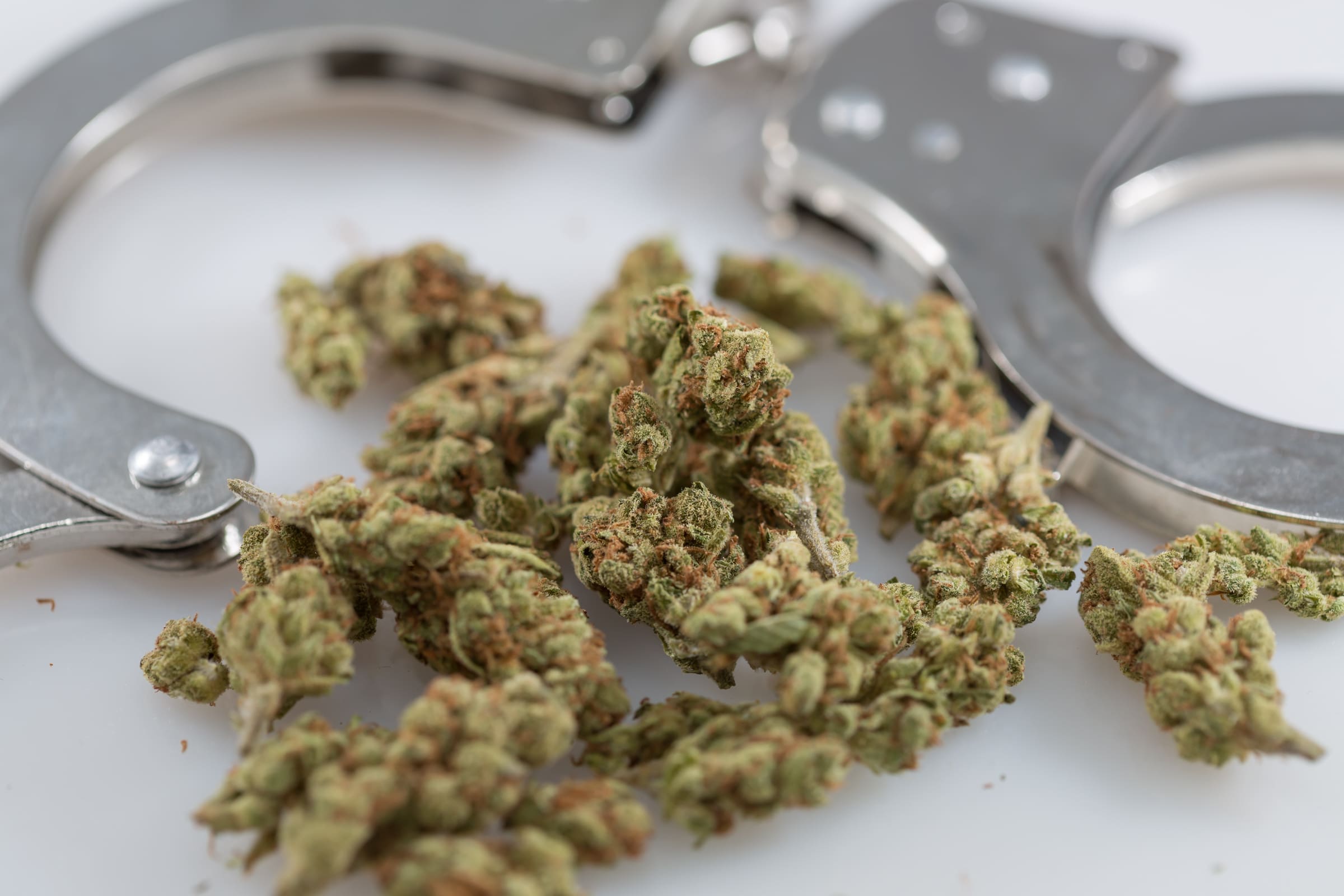 North Dakota lawmakers have introduced a bill to significantly expand marijuana decriminalization in the state.
The legislation, which was filed on Monday, would build on an initial cannabis decriminalization law that was enacted in 2019.
Under the current statute, possession of half an ounce or less of marijuana is an infraction punishable by a fine of up to $1,000, with no jail time. The new proposal would make possession of up to an ounce a non-criminal offense that carries a $50 fine.
Further, possession of more than one ounce and less than 250 grams would be treated as an infraction, rather than a class B misdemeanor, as it is currently classified.
Possessing more than 250 grams of marijuana would be a class B misdemeanor and possessing more than 500 grams would be a class A misdemeanor.
The bill is being sponsored by Rep. Shannon Roers Jones (R) and Sen. Scott Meyer (R) in their respective chambers. It's been referred to the House Judiciary Committee.
—
Marijuana Moment is already tracking more than 250 cannabis, psychedelics and drug policy bills in state legislatures and Congress this year. Patreon supporters pledging at least $25/month get access to our interactive maps, charts and hearing calendar so they don't miss any developments.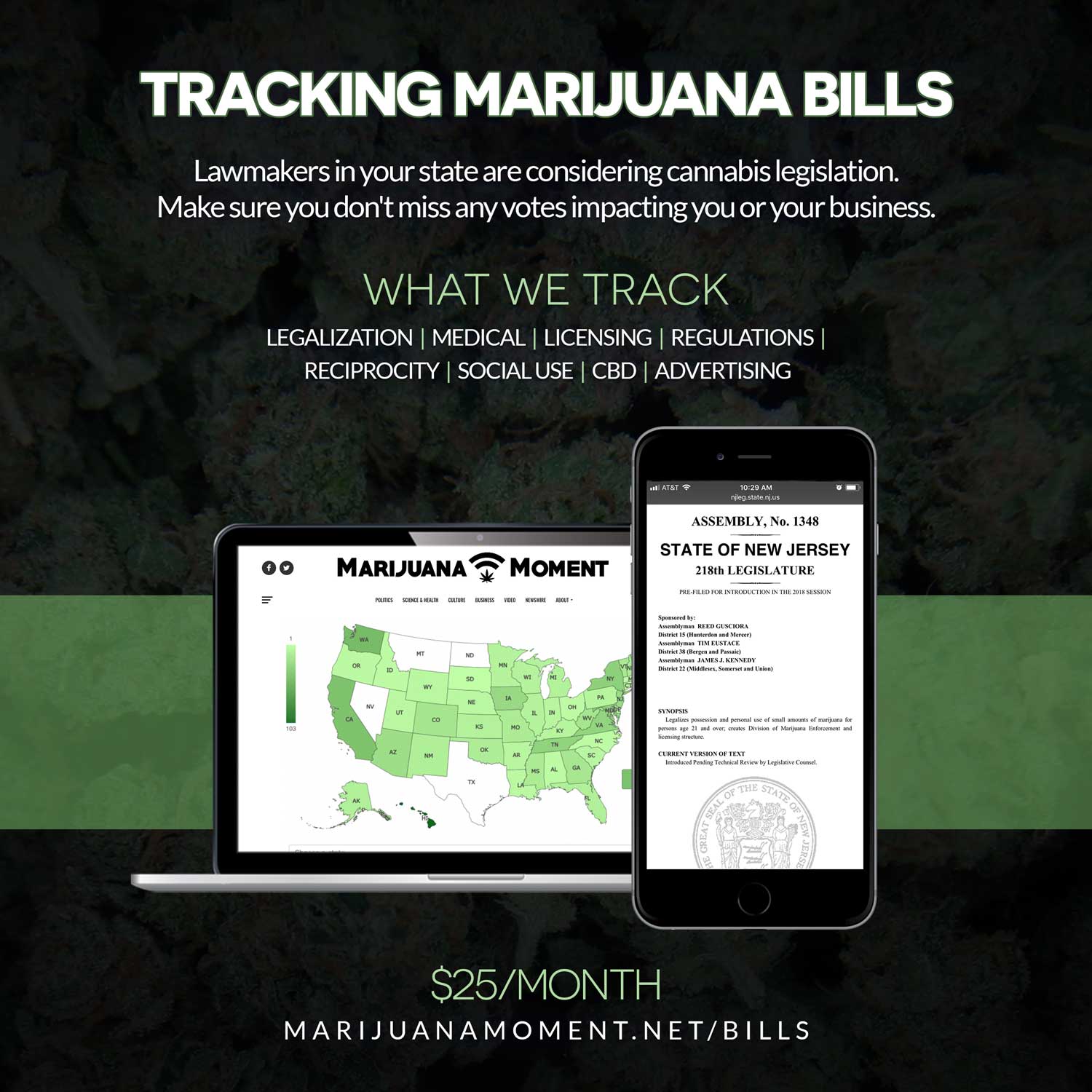 Learn more about our marijuana bill tracker and become a supporter on Patreon to get access.
—
"It's encouraging to see Rep. Roers Jones and her colleagues continue the push to reduce harsh and senseless penalties for possession of small amounts of marijuana in North Dakota," Jared Moffat, state campaigns manager at the Marijuana Policy Project, told Marijuana Moment. "Decriminalization is no substitute for legalizing and regulating marijuana for adults, as several of North Dakota's neighbors have now done. But passage of this bill would continue the trend of progress the state has seen in recent years."
Activists are moving forward with plans to put a cannabis legalization ballot initiative before voters in 2022.
The measure, which would allow adults 21 and older to possess and cultivate cannabis for personal use, was submitted to Secretary of State Al Jaeger on Monday. If its language is accepted, the campaign will be able to start signature gathering to qualify for the ballot.
The same team behind the new initiative came close to putting a similar measure on the state's ballot last year, but petitioning efforts were impeded by the coronavirus pandemic.
A separate group of advocates, Legalize ND, also attempted to qualify a different legalization initiative in 2020 that would have allowed retail sales but excluded a home grow option. That organization is also considering plans for its own 2022 measure.
Previously, a 2018 legalization push that did qualify for the ballot was defeated. Voters in the state did approve a measure to legalize medical cannabis in 2016, though the law was scaled down by the legislature the following year.
While activists are skeptical that the legislature has the appetite to enact the policy change on their own, it is the case that lawmakers may feel increased pressure given that voters in neighboring South Dakota and Montana elected to legalize cannabis in November.
Read the new North Dakota marijuana decriminalization bill below: 
North Dakota Decriminalizat… by Marijuana Moment
New Mexico Governor Says Marijuana Legalization Is A 2021 Priority
Virginia Senate Holds First Marijuana Legalization Hearing, With More Scheduled Next Week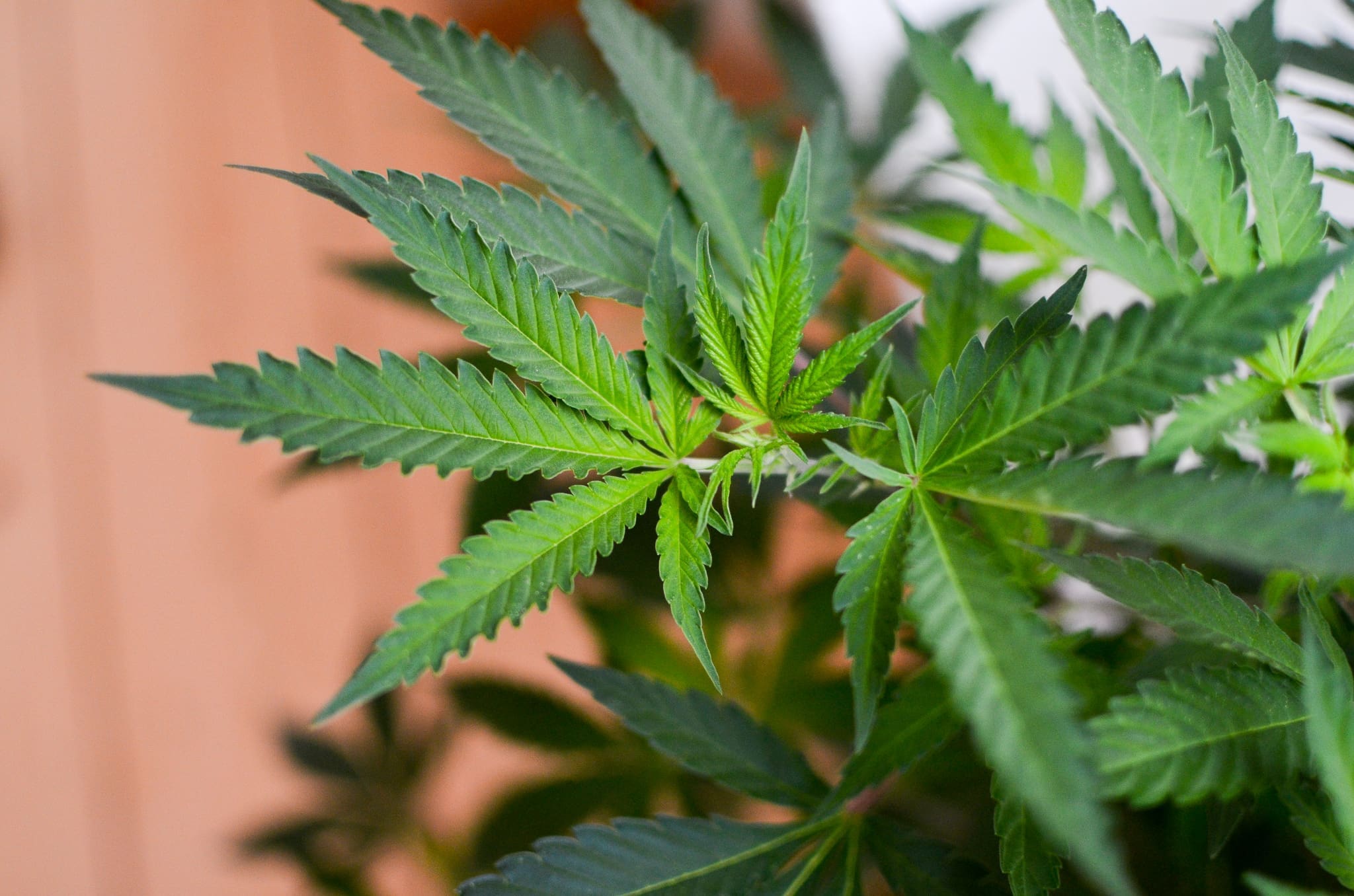 A Virginia Senate committee held an initial hearing on Friday on a bill to legalize marijuana that was introduced with support from the governor just two days ago.
The legislation's quick consideration by the Senate Rehabilitation and Social Services Committee is an early sign that lawmakers intend to advance it expeditiously. Two additional hearings are scheduled for Tuesday and Wednesday in a newly formed subcommittee of the panel that's specifically focused on cannabis policy.
The bill, which is being carried by top Senate and House leaders, would create a system of regulated and taxed marijuana sales and production, and allow adults 21 and older to purchase and possess up to one ounce of cannabis and cultivate up to four plants for personal use, two of which could be mature.
After the bill is considered by the new marijuana-focused subcommittee next week, the full Rehabilitation panel is expected to hold a vote next Friday to refer it to the Senate Judiciary Committee. After that panel considers the legislation, it would head to the Finance Committee before coming to the full Senate floor.
At the initial hearing, members heard testimony from a representative of Gov. Ralph Northam's (D) administration and asked questions about components of the bill such as those concerning expungements and social equity grants.
The legislation's provisions have been informed by two official state studies on legalization that were recently conducted by a legislative commission and a separate working group comprised of four Virginia cabinet secretaries and other officials, both of which looked at how to effectively implement legalization and submitted recommendations to the governor's office late last year.
Those studies were required under a marijuana decriminalization bill that was approved last year.
Many of those recommendations have been incorporated into the new legislation, including provisions to promote social equity in the cannabis market. Notably, it would also apportion almost half of the tax revenue the state collects from marijuana sales to funding pre-kindergarten education—a policy championed by First Lady Pamela Northam.
The state's alcohol regulatory body would be renamed the Virginia Alcoholic Beverage and Cannabis Control Authority, and it would be responsible for promulgating rules and issuing licenses.
A new 21 percent tax would be imposed on cannabis sales, and local jurisdictions that allow marijuana businesses to operate could levy an additional three percent tax. Existing state sales taxes would also apply on purchases, for a total potential 30 percent tax rate.
Revenue from the new state tax would go toward funding pre-k education (40 percent), a Cannabis Equity Reinvestment Fund (30 percent), substance misuse and treatment programs (25 percent) and public health initiatives (five percent).
—
Marijuana Moment is already tracking more than 250 cannabis, psychedelics and drug policy bills in state legislatures and Congress this year. Patreon supporters pledging at least $25/month get access to our interactive maps, charts and hearing calendar so they don't miss any developments.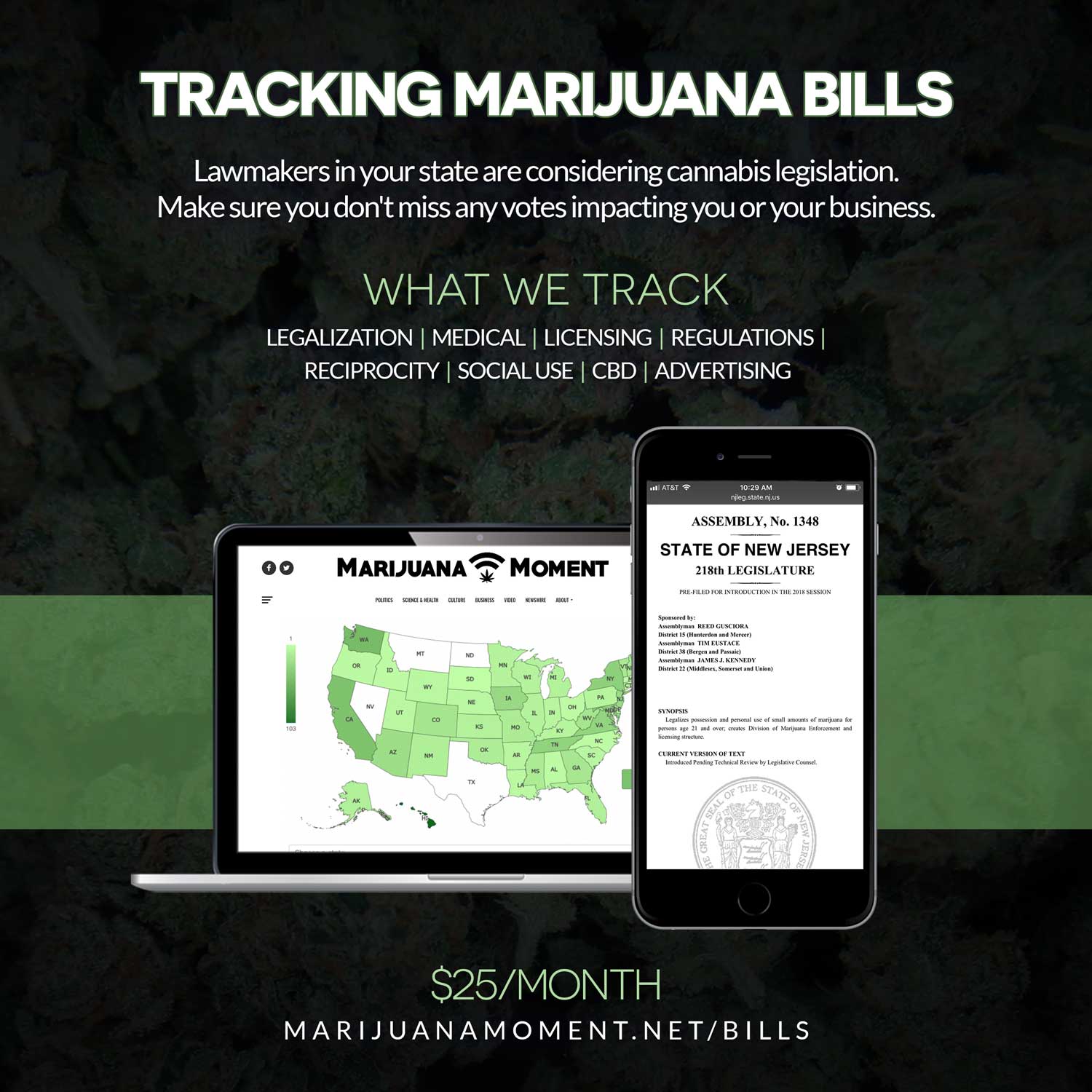 Learn more about our marijuana bill tracker and become a supporter on Patreon to get access.
—
Deputy Secretary of Agriculture and Forestry Brad Copenhaver, who testified on behalf of the Northam administration on Friday, emphasized that the "keystone of this entire bill is marijuana legalization of a social equity endeavor."
Advocates have celebrated the bill's introduction and are optimistic about the prospects of getting the reform enacted this session, but they also feel the legislation as proposed can be improved upon.
One problematic provision from advocates' perspective is that the bill would make public consumption a misdemeanor, whereas currently it is a civil offense punishable by a $25 fine.
Additionally, it seems to increase the fine for people aged 18-20 who possess cannabis. The fine would be $250 for a first offense, and the legislation also stipulates that underage people could be subject to mandatory substance misuse treatment for violating the law.
This introduction of the bill comes one month after the governor included provisions to lay the groundwork for cannabis legalization in a budget proposal that also calls for millions of dollars to support expungements. Northam had campaigned on merely decriminalizing possession, but he publicly backed broader legalization of marijuana for adult use in November.
Northam said during his State of the Commonwealth address on Wednesday that cannabis prohibition was deliberately enacted as a means to discriminate against people of color.
"The administration's proposal does an excellent job of centering equity and restorative justice, but we are greatly concerned by the proposed rollbacks of newly enacted decriminalization measures and creation of new crimes for consumption and possession," Jenn Michelle Pedini, executive director of Virginia NORML, told Marijuana Moment.
"Not only would this escalation in criminalization not increase public safety, this will specifically target young, Black, Brown, and poor Virginians, those who are already overwhelmingly and disproportionately harmed by marijuana prohibition," Pedini, who also serves as NORML's national development director, said. "Governor Northam wants to get this right, and NORML will be offering policy guidance to help the administration do just that. It's time to move forward, not backward, with cannabis policies in the Commonwealth."
Separate legislation to legalize cannabis for adult use was filed by Del. Steve Heretick (D) last week.
Meanwhile, legislation to stop police from searching people or seizing property based solely on the smell of marijuana in Virginia is set to take effect after lawmakers adopted recommended changes from the governor in October.
Also during the recently concluded special session, Northam signed another bill that will allow people issued summonses for cannabis offenses under the state's new decriminalization law to prepay their civil penalty rather than having show up in court.
USDA Releases Final Rule For Hemp, Two Years After Crop Was Federally Legalized
Photo courtesy of Philip Steffan.