Congress Approves Measure Allowing CBD Use By Military Service Members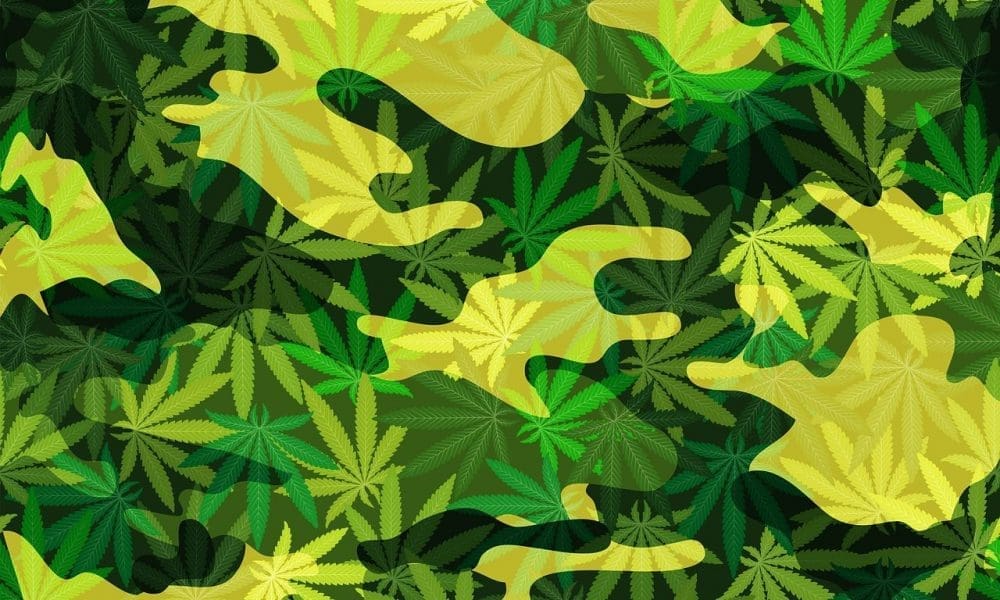 The House of Representatives approved an amendment on Monday to allow military service members to use products containing hemp and its derivatives—including CBD.
The measure, sponsored by Rep. Tulsi Gabbard (D-HI), stipulates that the "Secretary of Defense may not prohibit, on the basis of a product containing hemp or any ingredient derived from hemp, the possession, use, or consumption of such product by a member of the Armed Forces" as long as the crop meets the federal definition of hemp and that "such possession, use, or consumption is in compliance with applicable Federal, State, and local law."
It passed by a vote of 336-71 in an en bloc package including dozens of other non-cannabis amendments to the National Defense Authorization Act (NDAA). The bill also features a measure approved in committee earlier this month that allow heads of military branches to issue reenlistment waivers for those who admit to using marijuana, or were convicted of a misdemeanor marijuana offense, once.
Gabbard, a military veteran and former 2020 Democratic presidential candidate, also filed a bill last year aimed at modernizing the hemp industry, including by encouraging federal research into a wide-range of potential applications for the crop.
That standalone bill, the "Hemp for Victory Act," would mandate studies into everything from the use of hemp food products for public school lunches to the potential therapeutic value of the crop's extracts for veterans suffering from post-traumatic stress disorder to even its ability to clear contaminants from nuclear sites.
The congresswoman's latest amendment would address a CBD policy conflict that's emerged in recent months, with various military branches issuing statements precluding service members from using the non-intoxicating cannabis compound regardless of its federal legalization under the 2018 Farm Bill.
In February, the Department of Defense (DOD) announced a policy barring all active and reserve service members from using hemp products, including CBD. The memo acknowledges that hemp was legalized, but it said the risk of exposure to products potentially containing excess THC is too great.
The document codifies what seems to have been an informal policy that led to a series of updates from various military branches on hemp and CBD policy.
DOD reaffirmed that CBD is off limits to service members, regardless of the federal legalization of hemp and its derivatives, in earlier notices published at the beginning of the year.
Both DOD and the Air Force have previously weighed in on the issue, stipulating that members are prohibited from using hemp-derived CBD.
Last year, the Navy reminded their ranks that they're barred from using CBD no matter its legality. The Coast Guard said that sailors can't use marijuana or visit state-legal dispensaries. And NASA, which is not part of the military, warned that CBD products could contain unauthorized THC concentrations that could cost employees their jobs if they fail a drug test.
Another factor that could have influenced these policy updates is that the Substance Abuse and Mental Health Services Administration released guidance to federal agency drug program coordinators last year that outlined concerns about THC turning up in CBD products and causing failed drug tests.
While Gabbard's amendment has been attached to the House version of the NDAA, it remains to be seen whether any cannabis policy reform provisions will make it into the Senate version. That said, a bipartisan group of senators is trying to attach marijuana and CBD research language into the defense spending bill.
Read the text of the CBD amendment for military service members below: 
Gabbard hemp military amend… by Marijuana Moment on Scribd
USDA Appoints Hemp Industry Executive To Federal Trade Advisory Panel