Canada Marijuana Legalization Bill Clears Critical Hurdle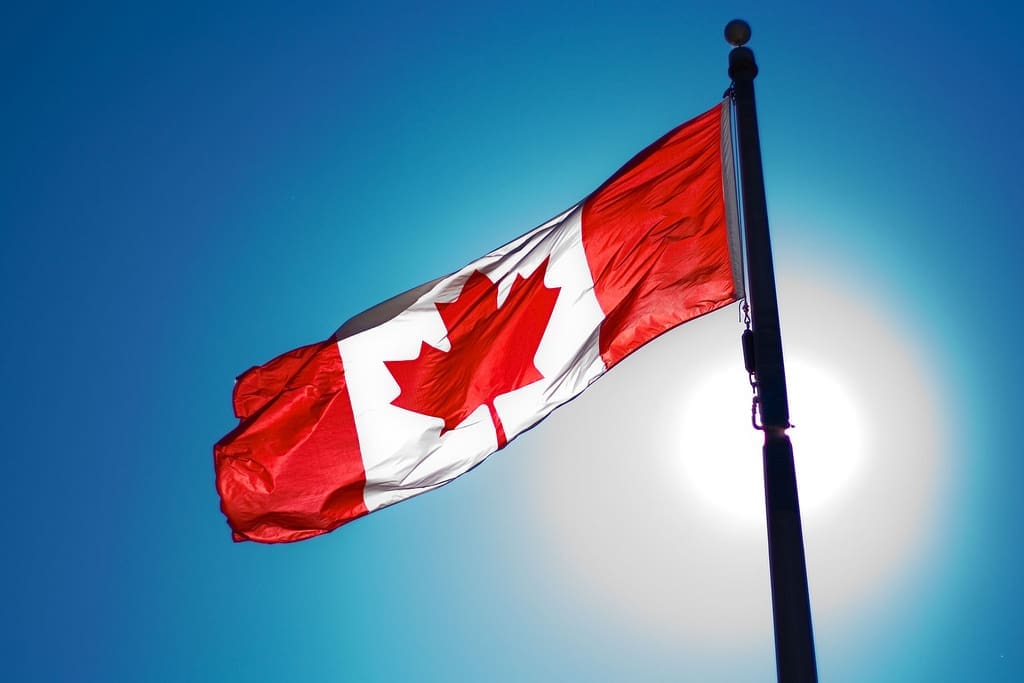 A bill to to legalize marijuana in Canada passed a crucial step on Thursday, with the Senate approving the legislation at third reading. If ultimately implemented, Canada would become the first G7 nation to fully legalize cannabis.
The bill, C-45, represents a key campaign promise of Prime Minister Justin Trudeau and the Liberal Party—and it was sponsored by Independent Senator Tony Dean. The bill passed the traditionally conservative Senate 56-30, with one abstention.
Dean said he "would rather not let those harms [of prohibition] continue both on the social side and the health side," in a closing statement. "I would like to join other jurisdictions—like those in the U.S.—that have seen signification diversion" of marijuana from the black market to a regulated system.
The vote took place one day after the prime minister announced the appointment of two Independent senators to vacant seats, sworn in hours before the vote, which some saw as an effort to ensure the legalization bill passed.
Appointment of 2 new Independent Senators announced last night. Swearing in ceremony announced for today. It's almost as if Trudeau govt knows how they'll vote on Pot Legislation tonight. #C45

— Senator Linda Frum (@LindaFrum) June 7, 2018
So these Conservative Senators both opposed #C45 but are going to profit from it because of impending investments in the industry? That does not really sound like "opposition" to me. Sounds more like mouthing the party line despite realizing it is stupid. https://t.co/dIhWavbxAb

— KirkTousaw (@KirkTousaw) June 7, 2018
What's next?
Because the Senate also approved almost 50 amendments throughout the debate process—including one that would let individual provinces prohibit home-grown cannabis and another to limit cannabis companies' ability to use products like t-shirts and hats to advertise their brands—the legislation must first go back to the House of Commons. Should the House accept the amended language of the bill, legalization would "technically" be the law of the land, CTV News reported.
The reason for that technical stipulation is that the government estimates that it will take as many as 12 weeks before the retail sales system is implemented. The bill must also be approved by "Royal Assent," which is generally a formality where a representative of the Canadian monarchy sanctions the legislation.
A technical amendment approved during the third reading on Thursday would require a committee review of the legislation five years after implementation.
A minor technical amendment to #CannabisAct passes in a vote of the full Senate.
It was to require a committee of the Senate and the House of Commons to conduct a comprehensive review of the act after five years.
Passes without opposition.#Cannabis #C45

— Glen Korstrom (@GlenKorstrom) June 7, 2018
What C-45 would accomplish
The bill would legalize the sale, use, possession, and limited cultivation of marijuana for adults 18 and older. Under the legislation, the government would create a regulatory system designed to reduce youth marijuana use and imposes taxes on retail sales, among other responsibilities.
Sessions Talks Marijuana With Anti-Legalization Canadian Senators
Photo courtesy of Christopher Policarpio.
Congressman Wants Feds To 'Buy American' Marijuana Instead Of Importing From Canada
The U.S. federal government surprised many observers of marijuana policy earlier this week when it approved a deal to import cannabis products from Canadian company Tilray Inc. for use in a research study.
While the move sent Tilray's stock soaring, at least one congressman is questioning the move.
"Unbelievable," Rep. Matt Gaetz (R-FL) tweeted on Wednesday. "DEA gives approval to import cannabis compounds from Canada, while AG Sessions is sitting on 2 dozen+ applications from domestic manufacturers."
"What happened to 'buy American, hire American?'"
Unbelievable…#DEA gives approval to import #cannabis compounds from Canada, while AG Sessions is sitting on 2 dozen+ applications from domestic manufacturers. What happened to "buy American, hire American"?https://t.co/SAiftyoN32

— Rep. Matt Gaetz (@RepMattGaetz) September 19, 2018
The congressman, a key ally of President Trump, was referring to the fact that the Department of Justice has refused to act on more than two dozen pending license applications to grow marijuana in the U.S. to be used in scientific studies.
Those proposal were filed under a program created by the Drug Enforcement Administration in the waning months of the Obama presidency, but Sessions's Justice Department has blocked their consideration.
Last week, the GOP-controlled House Judiciary Committee approved a bill authored by Gaetz that would force Sessions's hand and require the granting of more cannabis cultivation licenses. It has not yet been scheduled for floor action.
In the meantime, Tilray's Canadian product will be used in a University of California San Diego study on cannabis's effects on tremors.
Feds Would Compile Tips For Growing Marijuana Under Proposal Advancing In Congress
California Gov. Jerry Brown Keeps Saying Mean Things About Marijuana Consumers
During his two stints as California governor—between 1975 and 1983, and 2011 and next January, when he is termed out and may finally retire from almost 50 years of public life—Jerry Brown has become known for several character traits.
He is frugal, to the point of parsimony. He is attentive to issues that are way out there. He is concerned about climate change. And he cannot stop making negative, non-germane non sequiturs about marijuana, his state's biggest cash crop.
In 2014, he suggested that neither California nor the United States could be a great economic power if marijuana was legalized, thanks to the shiftiness of "the potheads."
"The world's pretty dangerous, very competitive," he said during an appearance on NBC's Meet The Press. "I think we need to stay alert, if not 24 hours a day, more than some of the potheads might be able to put together."
Giving his reasoning why he opposed marijuana legalization, he mused, "how many people can get stoned and still have a great state or a great nation?"
Now, in a New York Times profile published on Tuesday, while speaking on the subject of climate change, Brown reached deep into his pocket for a very off-topic cannabis-themed barb.
"We either do nothing and smoke marijuana because it's legalized, or we put our shoulder to the plow and do everything we can," he told the paper on a recent afternoon (one of 23 interviews he gave that same day, according to the Times). "I don't know if I'm an optimist. I'm a realist."
Links between recreational marijuana use and some vague "dumbing-down" of the populace are unfounded, and are reminiscent of the spurious, race-baiting tactics employed by former drug czar Harry Anslinger.
The source of Brown's opprobrium towards marijuana is not immediately clear.
Before his election in 2010, Brown offered laconic yet incoherent reasoning for his adamant anti-legalization stance.
"You know, the number one drug on the street is marijuana. The cartels are increasingly taking over. This is a serious problem," he told an interviewer with GQ.
(At the time, California had a thriving medical cannabis industry. Legalized marijuana was later found to compel drug-traffickers to exit trade in the drug and seek other forms of income.)
"I think it's more prudent for California not to embrace a legalization strategy," he added. "I don't think fostering chemicals is a smart move."
He declined to engage with the interviewer when asked if he'd support a policy of prohibiting alcohol.
Brown's stance puts the 80-year-old at odds with most of his fellow California Democrats—chief among whom must be Lt. Gov. Gavin Newsom.
After opposing marijuana legalization in 2010, Newsom quickly hopped on board the cannabis bandwagon following Colorado and Washington's votes to end cannabis prohibition in 2012, and was the most prominent political backer of 2016's Prop. 64, which legalized recreational marijuana in California.
Newsom briefly mounted a bid for California governor a decade ago before he was boxed out by the better-funded and better-prepared elder statesman.
In recent years, Brown did eventually sign into law a package of bills that set up a regulated and taxed commercial cannabis industry in the state. But his outdated Reefer Madness views about people who consume marijuana seem to persist, if this week's Times interview is any indication.
Teen Marijuana Use Is Down In California Following Legalization, State-Funded Study Shows
Photo courtesy of Bob Tilden.
Legalizing Psilocybin Could Be The Next Frontier In Drug Policy Reform After Marijuana
Drug policy reform isn't likely to end with marijuana legalization—and if you're wondering what the next step in the broader movement could be, it's worth looking into psilocybin, the active ingredient in "magic mushrooms."
Earlier this month, state- and city-level campaigns to change psilocybin laws made small advancements. Organizers in Denver submitted two initiatives to decriminalize the psychedelic compound, which would appear on a citywide ballot in May 2019 if both or either receive enough signatures.
And in Oregon, a measure that would legalize psilocybin-assisted treatment entered the signature gathering stage. That measure would appear on a state ballot in 2020 if the effort succeeds.
"We're excited to gather signatures in support of establishing a community-based service framework, in which licensed providers, along with licensed producers of psilocybin mushrooms, can blaze new trails in Oregon in accordance with evolving practice standards," psychotherapist Tom Eckert, who is a chief petitioner for the measure, said in a press release.
Though there's still a lot of work to do on the marijuana reform front—and advocates haven't exactly joined arms with the psilocybin movement yet—the efforts share several parallels. For example, both cannabis and psilocybin are federally banned as Schedule I drugs, meaning the government considers them to have a high potential for abuse and to be medically useless.
Research disputes that position for both substances. While an admittedly larger body of research has demonstrated various therapeutic benefits of marijuana, several studies have found compelling evidence that psilocybin can provide relief for individuals suffering from conditions such as depression and addiction—and research is ongoing.
"To be clear, there's no scientific basis for psilocybin's continued inclusion on Schedule I," Angela Bacca, a strategist for the Psilocybin Service Initiative of Oregon, said. "It is imperative we change the law to match the reality and science because people are suffering who could otherwise benefit from this safe and uniquely effective service."
Neither the Denver nor Oregon measures would create a legal retail system for psilocybin, as has been seen throughout the U.S. for marijuana. And in Denver, organizers submitted two separate decriminalization initiatives in order to test the waters, seeing if there'd be enough support to include cultivation in the language of their primary decriminalization measure.
If that initiative fails, the group Denver for Psilocybin will put their energy toward a similar initiative that simply decriminalizes low-level possession and personal use.
"It's a natural right. It's a human right," Kevin Matthews, campaign director for Denver for Psilocybin, told Westword. "This one is our Hail Mary victory shot."
Organizers in California recently attempted to get a psilocybin decriminalization initiative on the 2018 ballot, but that effort failed.
Congresswoman Tulsi Gabbard Talks Marijuana And Psychedelics With Joe Rogan
Photo courtesy of Wikimedia/Mädi.