More Banks Welcome Marijuana Businesses, Federal Data Shows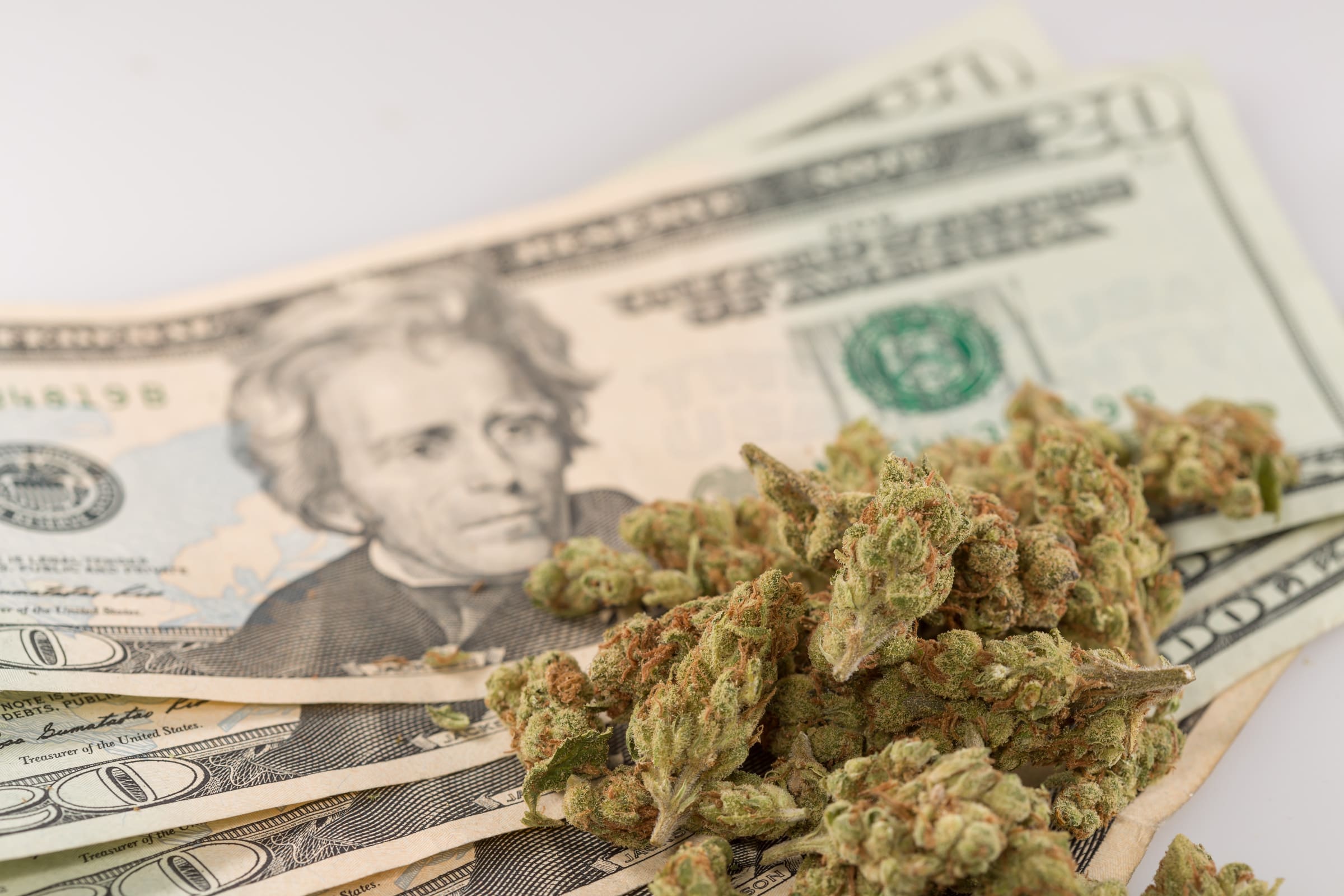 A steadily growing number of banks are willing to open accounts for marijuana businesses, according to new federal data.
Even as a string of conflicting signals from the Trump administration surrounds the debate about legalization with uncertainty, the number of depository institutions that are actively banking the cannabis industry has increased roughly 18% since the beginning of 2017.
Last January, 340 financial services providers were banking marijuana businesses. That number rose to 400 by the end of September, according to a report released late last month by the Financial Crimes Enforcement Network (FinCEN).
The rise comes despite continued confusion about the federal government's approach to marijuana as U.S. Attorney General Jeff Sessions — a longtime legalization opponent — has made clear he is considering potential changes to the former administration's mostly hands-off cannabis enforcement policies.
In 2014, the Obama administration's Treasury and Justice Departments issued guidance to banks about how to serve the marijuana industry without running afoul of federal regulators. The policy, which requires financial institutions to regularly file reports on their cannabis customers, was intended to provide clarity and assurances to banks. But many have remained reluctant to work with marijuana businesses because of overarching federal prohibition laws.
Under a separate document — the so-called "Cole Memo," named after the then-deputy attorney general who authored it in 2013 — the federal government set out certain criteria that, if followed, would allow states to implement their own laws mostly without intervention. Those areas concern priorities like preventing youth use, impaired driving and interstate trafficking.
While Sessions testified before Congress in November that the Obama-era guidance is still in effect, he later said that the Department of Justice is actively reviewing potential changes to the policy. He also held a closed-door meeting with anti-legalization activists last month.
Those developments are just the latest in a series of anti-cannabis signals sent by the attorney general over the course of the past year. Meanwhile, a number of anecdotal reports have emerged in recent months about individual cannabis business bank accounts being closed.
Umpqua Bank, for example, reportedly shut down the account of Greenbridge Corporate Counsel this fall after the law firm refused to turn over information about its cannabis clients without their permission.
But the new federal data shows that overall there has been a steady increase in the number of banks and credit unions willing to open accounts for marijuana-related businesses, even as Sessions has hinted that a cannabis crackdown could be in the works.
The new FinCEN report is part of a set of periodic releases in response to frequently requested data under the Freedom of Information Act.
Because of banks' reluctance to work with marijuana businesses, many growers, processors and retailers operate on a cash-only basis, which can make them targets for robberies.
A growing bipartisan group of members of Congress has sought a legislative solution to the problem. House and Senate bills to provide permanent clarity to the banking industry about working with marijuana businesses have earned increasing cosponsor numbers, but haven't been scheduled for hearings or votes.
In 2014, the House voted 231 to 192 in favor of an amendment to prevent federal authorities from punishing banks for servicing the legal marijuana industry. But the language was not included in the final version of annual appropriations legislation that year and was not enacted into law. Congressional Republican leaders have since prevented similar measures from even being considered for attachment to subsequent spending bills.
In November, the chair of the House Financial Services Committee used a procedural ruling to block a vote on a cannabis banking amendment offered to a bill on stress testing for financial institutions.
Meanwhile, a congressional budget rider that prevents the Justice Department from interfering with state medical cannabis laws is set to expire on January 19, barring an extension through a still-unresolved Fiscal Year 2018 spending package.
Legalization advocates believe that several more states will enact laws allowing recreational or medical use in 2018.